DAILY DIRT: Farrah and Michael died on same day, so did Gandhi and Orville Wright, plus others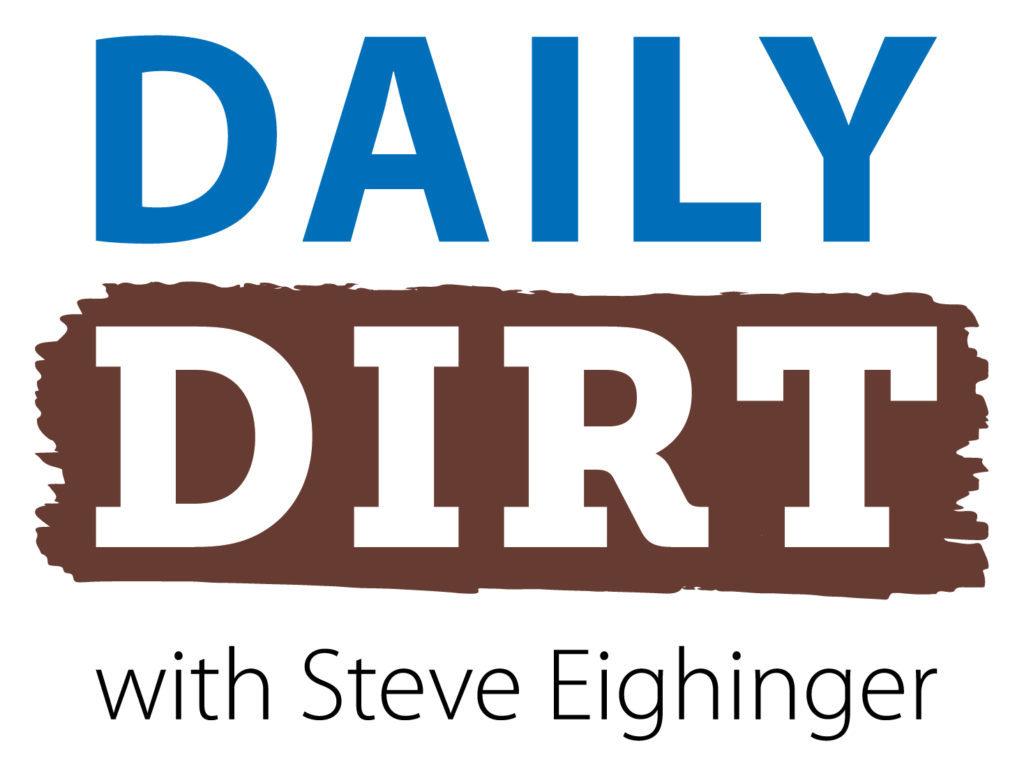 Daily Dirt for Tuesday, Oct. 24, 2023
Is Giannis Antetokounmpo actually worth $62 million a year? … Welcome to today's three thoughts that make up Vol. 763 of The Daily Dirt.
1. Some things simply can't be explained. They just have to be accepted.
Coincidence? Happenstance? Fate? The act of a higher power that none of us can fully explain or understand?
Here are five cases of celebrities from all walks of life dying on the same day that you may not have been aware had happened. These, of course, are not the only instances of this, just five of the most interesting and varied:
June 25, 2009: Farrah Fawcett and Michael Jackson both died on this day.
Fawcett, a huge public favorite thanks to her legendary posters and role on "Charlie's Angels," died following a three-year battle with cancer. She was 62 at the time of her death.
Jackson's immense popularity, despite all of his physical changes, shocked the world. He was arguably the most successful musician in the history of the world at the time of his death. The self-styled King of Pop was 50 when he passed.
Nov. 24, 1991: The day shook the world of pop music. Both Freddie Mercury of Queen and Eric Carr of KISS died.
Mercury was known for his electric stage presence and vocal abilities. In his final months, the HIV-positive Mercury's health deteriorated rapidly. He was 45 when he died.
On that same day, drummer Eric Carr of KISS also passed, losing his battle with heart cancer at age 41. Carr had succeeded Peter Criss and used the stage persona of "The Fox" while with the iconic band known for its face-painted members.
Jan. 30, 1948: Spiritual guru Mahatma Gandhi and aviator Orville Wright both died on the same day. Gandhi was 78 and Wright 76.
April 8, 2013: The world lost English Prime Minister Margaret Thatcher and actress Annette Funicello on this day. Thatcher was 87, a victim of dementia. Multiple sclerosis eventually claimed Funicello when she was 70. Funicello rose to fame as a Mouseketeer on the old Mickey Mouse Club TV show, and later starred in Disney  movies such as "The Shaggy Dog".
July 4, 1826: Two of the nation's founding fathers, Thomas Jefferson and John Adams, both died on this Independence Day. Jefferson was 83, Adams 90.
For those wondering, yes we'll be revisiting this subject in the not-too-distant future.
2. Let's turn back the clock and look at the top 10 network TV shows on this date in 1986. Do you remember?
1. "The Cosby Show" (NBC): Remember when Bill Cosby was a much-loved public figure?
2. "Family Ties" (NBC): This may have been my overall favorite show of the 1980s. Michael J. Fox was magnificent in his role of young Republican Alex P. Keaton. And the supporting cast was top notch, too.
3. "Cheers" (NBC): If any of the supporting cast members deserved a spinoff it was Norm.
4. "Dallas" (CBS): This will always be the standard by which all prime-time soaps are measured. ("Knots Landing" should also be included in any of these type discussions.)
5. "The Golden Girls" (NBC): Not one of my real favorites, but Bea Arthur was great as Dorothy Zbornak.
6. "Moonlighting" (ABC): Bruce Willis and Cybil Shepherd were a great couple.
7. "Murder, She Wrote" (CBS): In 264 episodes of this show, there were 274 murders.
8. "Who's the Boss?" (ABC): Tony Danza was the headliner, but the presence of Judith Light drew me the show.
9. "Amen" (NBC): This show was on five seasons, and I never saw five minutes of it.
10-tie. "Dynasty" (ABC): Was a poor man's "Dallas".
10-tie. "Matlock" (NBC): I always had a hard time accepting Andy Griffith in this role. To me, he'll always be Sheriff Andy Taylor from Mayberry.
3. Think the automated ball/strike calls are still a ways down the road for Major League Baseball?
I'm guessing its much closer than we think.
The Korea Baseball Organization will introduce the automated ball-strike system (ABS) next season. The league will also adopt a pitch timer similar to one used by Major League Baseball.
The KBO has used its Futures League, essentially its minor league, to refine the ABS since 2020. The KBO also studied MLB's pitch timer, which reduced the average time of game 24 minutes this season. The average KBO game was three hours and 19 minutes in 2023.
In June, MLB commissioner Rob Manfred said ABS is not likely to used in the big leagues in 2024. The league has been testing and tweaking the system in the minors the last several seasons, including at every Triple-A ballpark in 2023. MLB introduced several rule changes this season, including the pitch timer and a ban on extreme infield shifts.
I'm just guessing, but get ready for the ABS in MLB come … 2025?
Steve Thought O' The Day — I grew up in the era of free agency in professional sports, so the steady escalation of salaries has never been that big of a deal. Until Monday. That's when the NBA's Milwaukee Bucks announced they had signed center Giannis Antetokounmpo to a three-year, $166 million contract — that's $62 million per season. Even I am beginning to wonder where this will all end.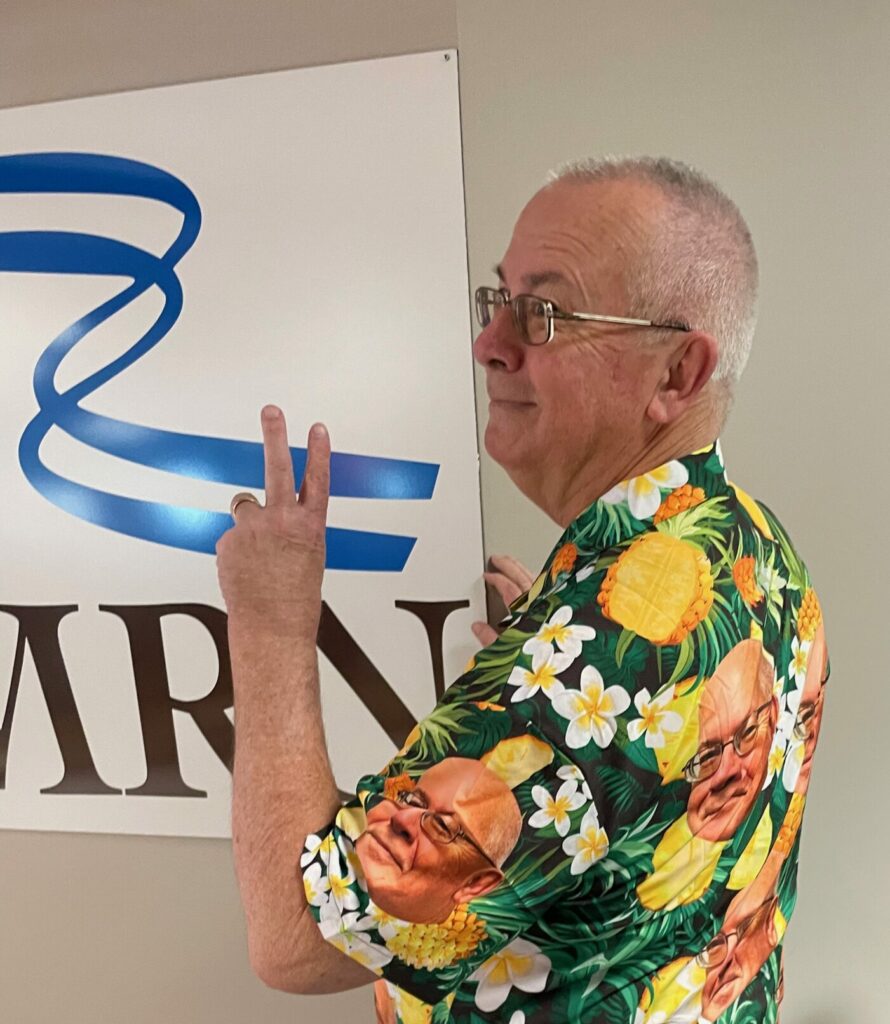 Steve Eighinger writes daily for Muddy River News. ABS will give him IBS.
Miss Clipping Out Stories to Save for Later?
Click the Purchase Story button below to order a print of this story. We will print it for you on matte photo paper to keep forever.