DAILY DIRT: Fast food through the years: From limited menus to square burgers
February 22, 2023 | By Steve Eighinger, Muddy River News Minister of Culture and Doctor of Love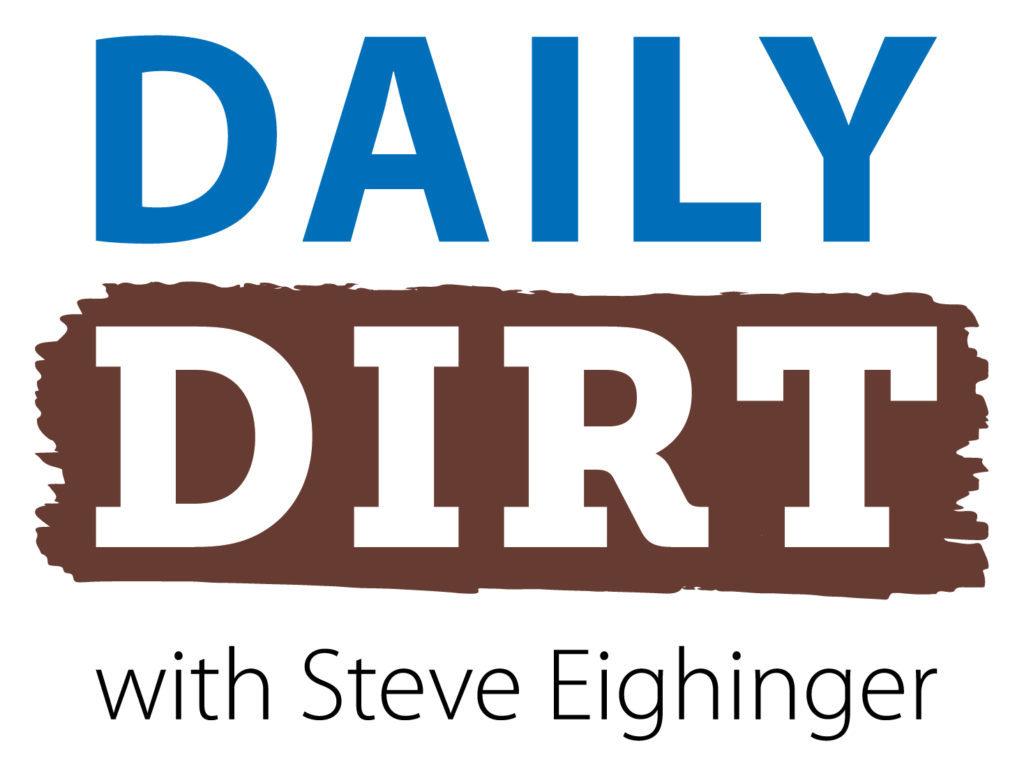 I can remember those days of cheap burgers and limited menus. Personally, I'd rather pay today's prices and have the expanded offerings … Welcome to today's three thoughts that make up Vol. 534 of The Daily Dirt.
1. You know 'em, you love 'em. We all do.
Those fast-food restaurants that we outwardly love to hate (but secretly love), have become an integral part of our daily existence. How many weeks go by when you don't grab at least one Big Mac, Whopper, Frosty or whatever?
Well, here is some food for thought (yes, pun intended) that you can think about when you're waiting for your next order in some drive-through lane:
Before the McDonald's as we know it today existed, beginning in the mid-1950s under the direction of Ray Kroc, the restaurant was based in San Bernardino, Calif., and offered a limited menu: hamburgers, cheeseburgers, soft drinks, milk, coffee, potato chips and a slice of pie. In 1949, potato chips were swapped with french fries and McDonald's began selling milkshakes.
After Kroc purchased McDonald's, he began adding to the menu, most notably a fish filet sandwich in 1965, the legendary Big Mac in 1967 (at a cost of 45 cents) and the equally legendary McNuggets in 1983.
Burger King began operations began in 1953 in Jacksonville, Fla., when it was known as "Insta-Burger King." It served only flame-broiled burgers (which it still does today), fries and shakes.
In 1957, Burger King released what is now its signature Whopper. It cost 37 cents, compared to its regular burger, which was 18 cents.
When Taco Bell opened in 1962, it offered just five menu items, and each was 19 cents: frijoles, tostados, tacos, chili burgers and burritos.
In 2014, Taco Bell officially launched its breakfast menu nationwide.
Wendy's was founded in Columbus, Ohio, in 1969 and was the first fast-food franchise to offer a salad bar. Upkeep, however, proved too costly and the idea was eventually phased out.
Wendy's famously square burger was not a company original. Wendy's founder Dave Thomas first saw it at Kewpee's, a hamburger joint in his hometown of Kalamazoo, Mich. White Castle also served up square burgers decades before Wendy's made it one of their trademarks.
2. NASCAR season is officially upon us, and after watching Sunday's Daytona 500 and its accompanying events I came away with the following observations:
Kyle Busch will win this year's championship, breathing new life into the Richard Childress operation, which has struggled since the death of Dale Earnhardt in 2001. Busch leaving Joe Gibbs Racing during the offseason to join forces with Childress could ultimately wind up being the story of the decade.
NASCAR desperately needs to entice a fourth manufacturer to become involved with Chevy, Ford and Toyota. The more competition, the better.
Pull the plug on the Truck Series. Let's be honest — very few, if anyone, actually cares about this series. When it began in 1995 there was great hope this would be a major third wheel in the NASCAR empire, but it soon fizzled and has never come close to the hype that surrounded its developmental stage. I would suggest bringing in another car series (ARCA?) under the NASCAR umbrella. Or possibly go a different direction altogether and create a dirt-track division. NASCAR was born on dirt 75 years ago. 
3. Here are some more baby names celebrities saddled their kids with, and all can be filed under "what were they thinking?"
Years ago, Frank and Adelaide Gail Zappa decided to name their son Dweezil and a daughter moon Unit, but I never knew there was a second daughter who got stuck with "Diva Thin Muffin."
Here are few more strange ones to add to our ever-expanding list of bad paternal decisions:
Poppy Honey Rosie, Daisy Boo Pamela, Buddy Bear and Petal Blossom Rainbow, all the children of Jamie Oliver and Juliette Norton.
Sparrow James Midnight, child of Joel Madden and Nicole Richie.
Bear Blu, child of Alicia Silverstone and Christopher Jarecki.
Cricket Pearl and Birdie Leigh, children of Marc Silverstein and Busy Phillips. (OK, first question … who named Busy Phillips?)
Fuschia, the daughter of Sting and Frances Tomelty. (Actually, this one's not too bad, it just looks bizarre.)
Sunday Molly, child of Mike Myers and Kelly Tisdale.
Steve Thought O' The Day — If I were to ever have have another son — which is not going to happen, by the way — I think I would chose the name Guardian. And a girl? Maggie May.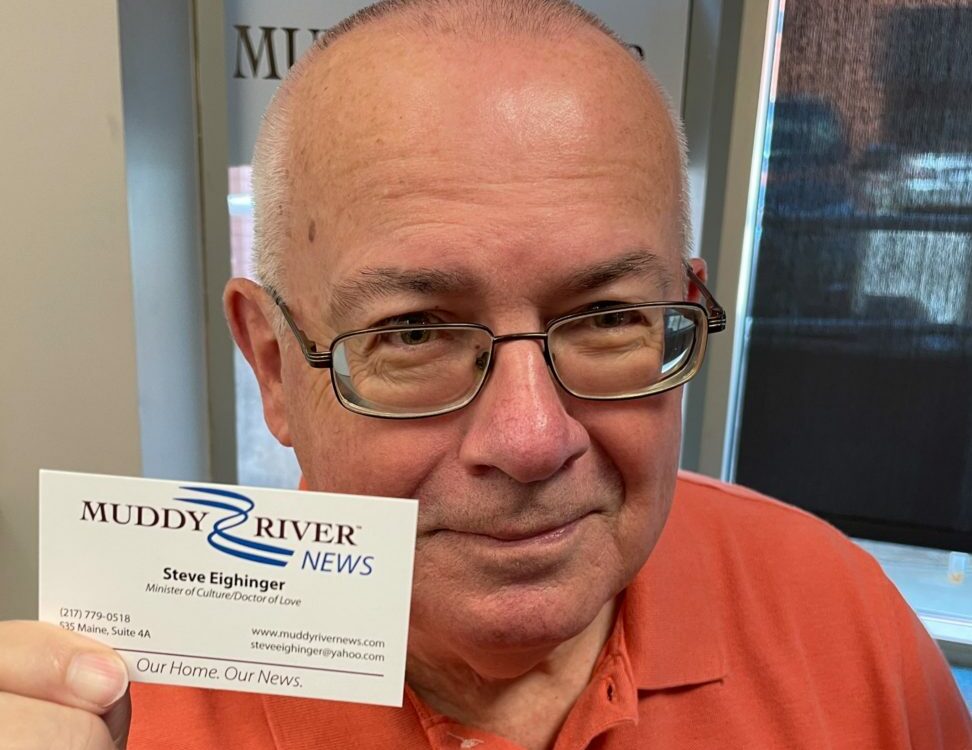 Steve Eighinger writes daily for Muddy River News. Maybe he can suggest these names for grandkids.
Miss Clipping Out Stories to Save for Later?
Click the Purchase Story button below to order a print of this story. We will print it for you on matte photo paper to keep forever.