DAILY DIRT: Fifty years ago — when the Dolphins were perfect and 'The Exorcist' scared moviegoers
November 18, 2023 | By Steve Eighinger, Muddy River News Minister of Culture and Doctor of Love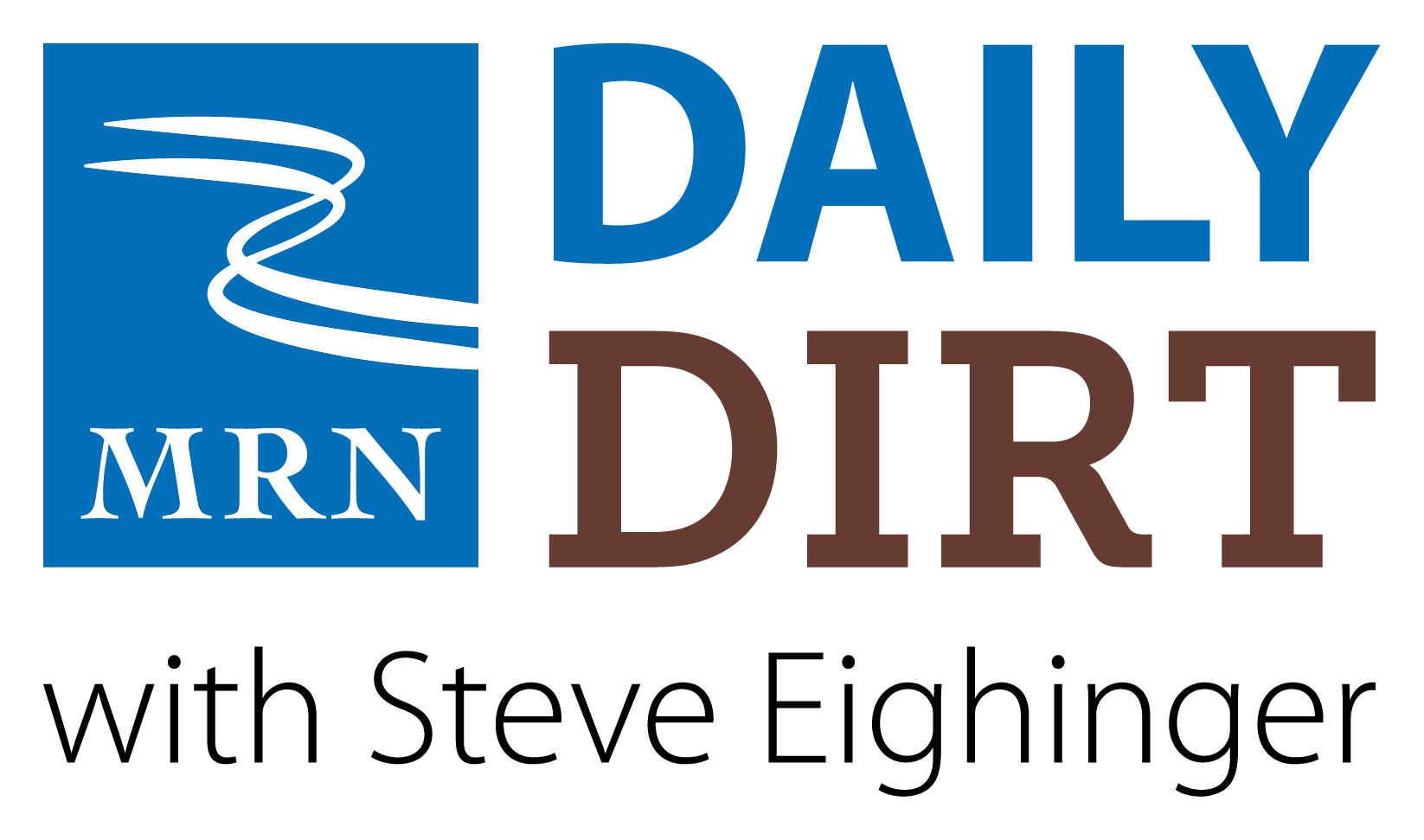 Daily Dirt for Saturday, Nov. 18, 2023

Thanksgiving is getting close. That's when "gluttony becomes a patriotic duty"… Welcome to today's three thoughts that make up Vol. 786 of The Daily Dirt.
1. Fifty years ago. For many of us, it seems like just yesterday. Who can remember much about 1973?
Well, for starters, the year saw a number of important historical events in this country. Those included the death of former President Lyndon B. Johnson, the U.S. Supreme Court's decision on Roe v. Wade, the signing of the Paris Peace Accords and the end of the U.S. involvement in the Vietnam War.
But there was more. Much, much more. Let's look back at the highlights of this headline-making period. We'll stroll through the year, month-by-month. We'll spotlight three important items from each of those 12 stops on the calendar. See how many ring a bell for you:
January
The Miami Dolphins win Super Bowl VII and complete the NFL's first — and only — perfect season.Roe v. Wade: The U.S. Supreme Court overturns state bans on abortions.President Richard Nixon and Vice President Spiro Agnew are sworn in for a second term.
February The first American prisoners' of war are released from North Vietnam.Ohio becomes the first U.S. state to post distance in metric measurements on highway signs.
The pop-rock group ABBA was born.
March
The last original episode of "Laugh-In" airs on NBC.
"The Godfather" wins the Oscar for best picture.
UCLA claims its seventh straight NCAA men's basketball title, defeating Memphis State 87-66. Bill Walton scores 44 points, making 21 of 22 field goal attempts.
April
The World Trade Center opens in new York City.
MLB introduces the designated hitter rule. Ron Blomberg of the Yankees is the first DH to register an at-bat.
The Watergate scandal continues to unfold. President Richard Nixon announces that White House counsel John Dean has been fired and that Attorney General Richard Kleindienst has resigned, along with staffers H.R. Haldeman and John Ehrlichman.
May
Secretariat wins the Kentucky Derby.
Led Zeppelin plays before a record 56,800 people at Tampa Stadium, breaking the 1965 record of 55,600 set by the Beatles at Shea Stadium in New York City.
The Sears Tower in Chicago is finished, becoming the world's tallest building (a record held until 1998).
June
Secretariat dominates the Belmont Stakes by an incredible 31 lengths, becoming the first Triple Crown winner since 1948.
Connecticut became the first U.S. state to recognize Martin Luther King's birthday as a state holiday.
Mark Felt resigned as deputy director of the FBI. During his time on the job, Felt had secretly informed Washington Post reporter Bob Woodward about the details of the Watergate scandal investigation, and had been identified by the Post only as "Deep Throat". He would not reveal the secret until 2005.
July
Nolan Ryan of the California Angels pitches his second no-hitter of the season.
The United States Drug Enforcement Administration (DEA) is founded.
"Match Game '73," the first and most successful revival of the NBC game show, made its debut on CBS. As with the NBC version, Gene Rayburn, was the host. It would soon become the highest-rated daytime TV show on U.S. television.
August
The second film directed by George Lucas, "American Graffiti," is released.
Jack Nicklaus won his third PGA Championship, the 12th major title of his career.
Willie Mays hit his 660th — and final — home run of his Hall of Fame career.
September
In the "Battle of the Sexes," Billie Jean King defeats Bobby Riggs in a televised tennis match 6–4, 6–4, 6–3 at the Astrodome in Houston, Texas. With an attendance of 30,492, this remains the largest live audience ever to see a tennis match in U.S history. The global TV audience in 36 countries was estimated at 90 million.
Singer Jim Croce dies in a plane crash in Louisiana.
Andrew Lincoln is born in London. He would go on to star in the landmark "The Walking Dead" TV series.
October
Saudi Arabia's embargo of oil exports to the U.S. began as the Middle Eastern kingdom cut its oil production by 10 percent for the rest of the month, and threatened to halt its oil shipments entirely unless America halted all military aid to Israel. At the time, the U.S. imported more oil from Canada and Venezuela, but 6 percent of its oil usage was of Saudi Arabian crude. By the end of the month, Arab oil production had been cut by 20 percent and the available worldwide supply from all nations had dropped by 12 percent.
Ichiro Suzuki, who would become a major star in both Japanese and U.S. baseball, was born.Edge
(the ring name for Adam J. Copeland), the Canadian professional wrestler and actor, was born.
November
Netherlands becomes the first nation to inaugurate "driverless Sundays" to conserve fuel in the wake of the oil embargo by a number of Middle East nations.
West Germany, Belgium, Luxembourg, Switzerland, Denmark and Italy soon joined The Netherlands in the motorless Sundays concept.
Saudi Arabia warned the United States that if the U.S. did not stop supporting Israel, the Saudis were prepared to reduce oil production by 80 percent, and added that if the U.S. attempted to use force, Saudi Arabia would destroy its oil wells.
December
"The Exorcist" is released in 30 theaters nationwide. Long lines form as it becomes a huge success, helped by accounts of audiences fainting and vomiting.
O.J. Simpson of the Buffalo Bills becomes the first running back to rush for 2,000 yards in a pro football season.
In Sydney, Australia, the heavy metal group AC/DC performed its first major concert.
2. Thanksgiving is right around the corner. Here are some thoughts on the holiday:
"Thanksgiving is a time to count your blessings, one by one, as each relative goes home." — therapist Melanie White.
"Thanksgiving is America's national chow-down feast, the one occasion each year when gluttony becomes a patriotic duty." — observationist Michael Dresser.
"I like football. I find it's an exciting strategic game. It's a great way to avoid conversation with your family at Thanksgiving." — Craig Ferguson, comedian and talk-show host.
"Thanksgiving dinners take 18 hours to prepare. They are consumed in 12 minutes. Half-times take 12 minutes. This is not a coincidence." — Erma Bombeck, former humorist.
"Thanksgiving Day, man—not a good day to be my pants." — actor Kevin James.
3. According to the National Turkey Federation, an estimated 88 percent of Americans consume Thanksgiving turkey each year.
Per the U.S. Department of Agriculture (USDA), this translates to more than 46 million turkeys eaten on Thanksgiving.
Steve Thought O' The Day — Correspondingly, it is estimated Americans will consume 50 million pumpkin pies on Thanksgiving Day.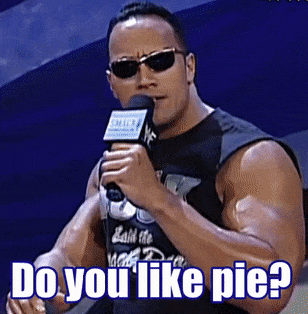 Steve Eighinger writes daily for Muddy River News. He likes pie.
Miss Clipping Out Stories to Save for Later?
Click the Purchase Story button below to order a print of this story. We will print it for you on matte photo paper to keep forever.