Daily Dirt: 'Get at least eight hours of beauty sleep, nine if you're ugly'
March 10, 2023 | By Steve Eighinger, Muddy River News Minister of Culture and Doctor of Love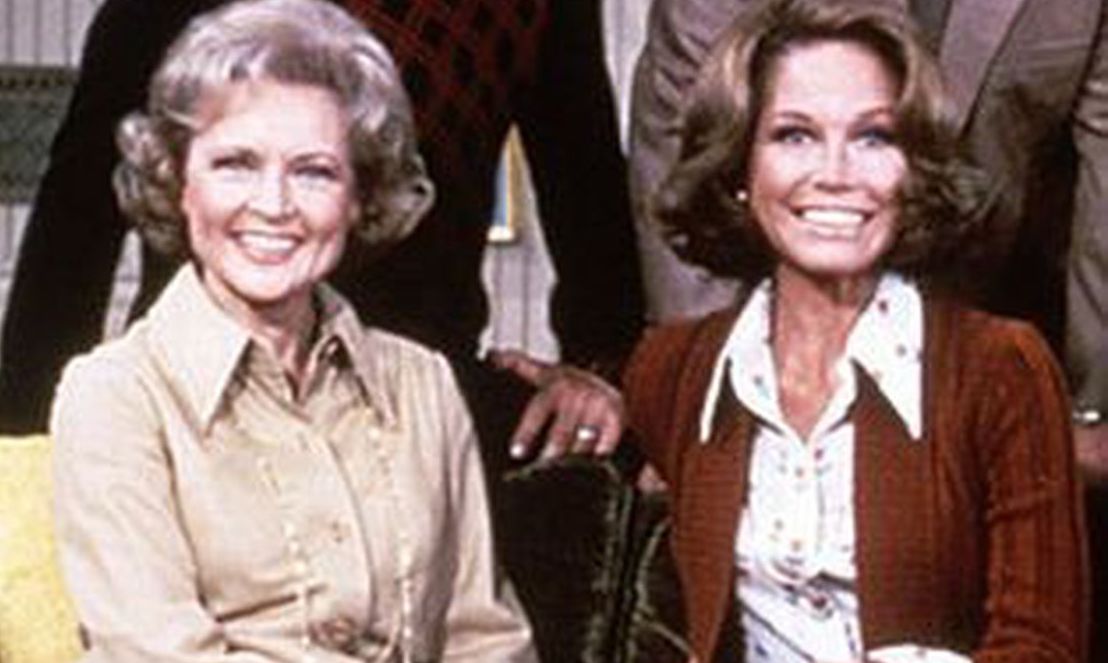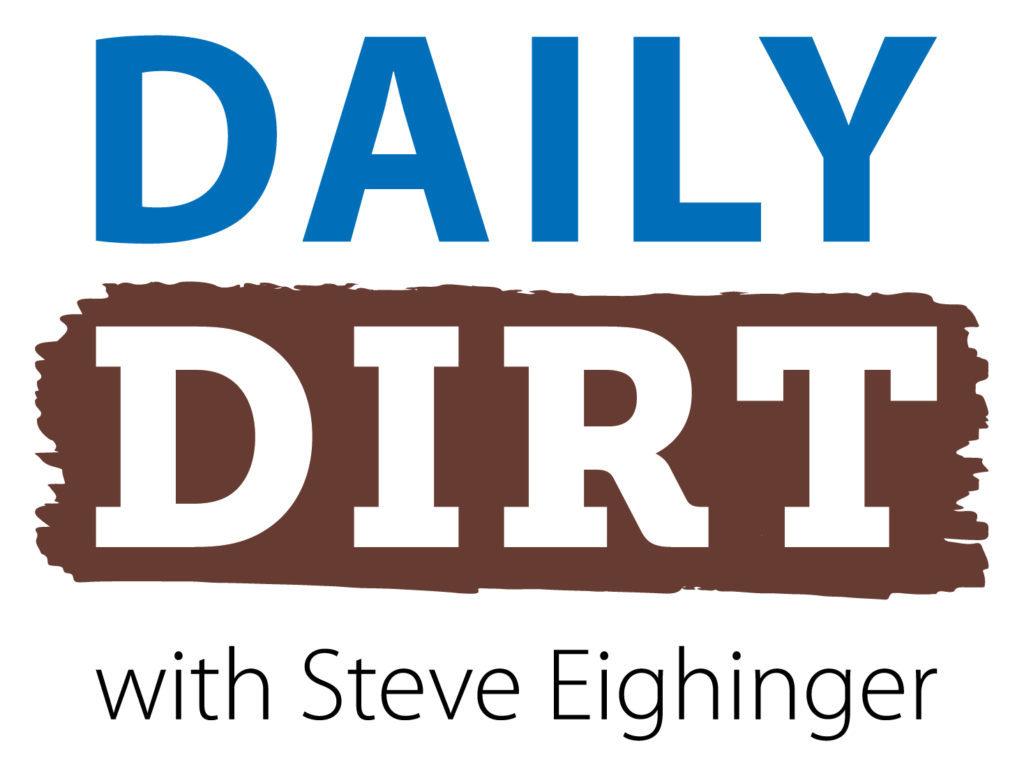 Daily Dirt for Friday, March 10, 2023
Oh, for just one more opportunity to see first-run programming featuring the likes of MTM, Betty White and some of the others on our list today. Welcome to today's three thoughts that make up Vol. 548 of The Daily Dirt.
1. Our Women's History Month tribute continues with today's toast of my all-time favorite female TV stars:
1. Mary Tyler Moore: MTM first captured our attention on the old black-white CBS sitcom classic as Laura Petrie on "The Dick Van Dyke Show." The All-American girl then stole our hearts as Mary Richards on "The Mary Tyler Moore Show."
2. Betty White: One of her most famous lines, back in 2011, was this classic: "Get at least eight hours of beauty sleep, nine if you're ugly."
3. Annie Potts: She was great in the old "Designing Women" series, but she has elevated her game to a new level as part of the "Young Sheldon" cast. She will turn 71 later this year.
4. Sharon Gless: Gless portrayed my all-time favorite female detective character, Chris Cagney, in "Cagney and Lacey" (with Tyne Daly). The show was famous for its outstanding and realistic plots and dialogue. The show had a great soundtrack. 
5. Cote de Pablo: When it came to the early and developing years of the "NCIS" franchise, the must-see character was Ziva David, the Israeli-born agent portrayed by de Pablo. Her character possessed a unique kind of innocence, laced with the ability to slit your throat in a nano-second.
6. Delta Burke: I always thought Burke would eventually emerge as the superstar from that original "Designing Women" cast, but it wound up being Potts.
7. Kaley Cuocco: It's going to be difficult for Cuocco be taken seriously as any other character after 12 years (2007-2019) on "The Big Bang Theory." Long live Penny Hofstadter!
8. Katey Sagal: Two words. Peg. Bundy.
9. Roseanne Barr: OK, think about this. I have always felt the Conner family from "Roseanne" could have easily swapped places with the Bundys on "Married … with Children" and few would have noticed. Thoughts?
10. Shelley Long: Long and Ted Danson on "Cheers" were the most imperfect perfect couple in the history of TV.
2. Here are the top 10 college point guards of all-time, according to Jay Bilas, NCAA analyst and former star player at Duke (accompanying comments compliments of yours truly):
1. Magic Johnson, Michigan State: When Magic and MSU defeated Larry Bird and Indiana State in the 1979 finals, the game became the most-watched NCAA finals in history — a mark that still stands — when 35.1 million viewers watched the matchup between the two future legends.
2. Isiah Thomas, Indiana: Went on to be the No. 2 pick in 1981 NBA draft behind Mark Aguirre of DePaul.
3. Calvin Murphy, Niagara: He averaged 33 points game for his college career .
4. Jason Kidd, California: No. 2 NBA pick behind Glenn "Big Dog" Robinson of Purdue in the 1994 draft.
5. Phil Ford, North Carolina: The first freshman to start for legendary coach Dean Smith.
6. Bobby Hurley, Duke: His NBA career was cut short by a car accident just after his rookie year with the Sacramento Kings.
7. Chris Paul, Wake Forest: CP3 is only player on this list who is still active.
8. John Lucas, Maryland: He also was an NCAA tennis champion.
9. Allen Iverson, Georgetown: Iverson was the first No. 1 overall selection in the NBA Draft (1996) who was under 6 feet tall.
10. Gary Payton, Oregon State: The No. 2 pick in the 1990 draft (behind Derrick Coleman of Syracuse) who carried one of the best-ever nicknames: The Glove.
3. This week's disgusting — and rather dangerous — food is referred to as fugu. I'll let Tricia Christensen of delightedcooking.com take it from here:
"Fugu is a Japanese word for pufferfish or blowfish, which refers to several types of fish (the most prized is the most poisonous, the tiger blowfish) and also the name of meals prepared from these fishes. 
"What makes fugu interesting from so many perspectives is that most pufferfish contain a powerful neurotoxin called tetrodotoxin, which can cause paralysis. If enough poison is ingested, it may cause death. The preparation of fugu has to be carefully regulated to be certain very little of this poison remains. Only specially licensed and trained chefs can prepare the dish in Japan and South Korea. A handful of chefs also prepare blowfish recipes in America, primarily in New York.
"Most of the poison of the pufferfish is contained in the ovaries and organs, with the highest poison concentration in the liver. Chefs preparing fugu must be extremely careful when cutting the fish so as to avoid introducing any part of the poisonous areas of the fish into the meal. Yet some chefs do leave a very small amount of the poison in the prepared fugu, which can cause a tingling of the mouth and lips."
Blowfish meals are revered in Japan and are very expensive. A full meal can easily cost about $200. The cost may be even higher in the U.S. since the fish is prepared in Japan and then sent by air to the U.S. Some people who have tried pufferfish suggest it's not worth the price. They complain the fish has a bland taste. Others, especially in Japan consider it an extraordinary delicacy and celebrate its flavor and the inherent dangers of eating it.
The European Union bans the sale of any type of pufferfish.
Steve Quote O' The Day
I've read and re-read the information about fugu and the pufferfish. Ya know what? Just let me go to Culver's for that cod dinner or over to Hannibal and a trip to Long John Silver's.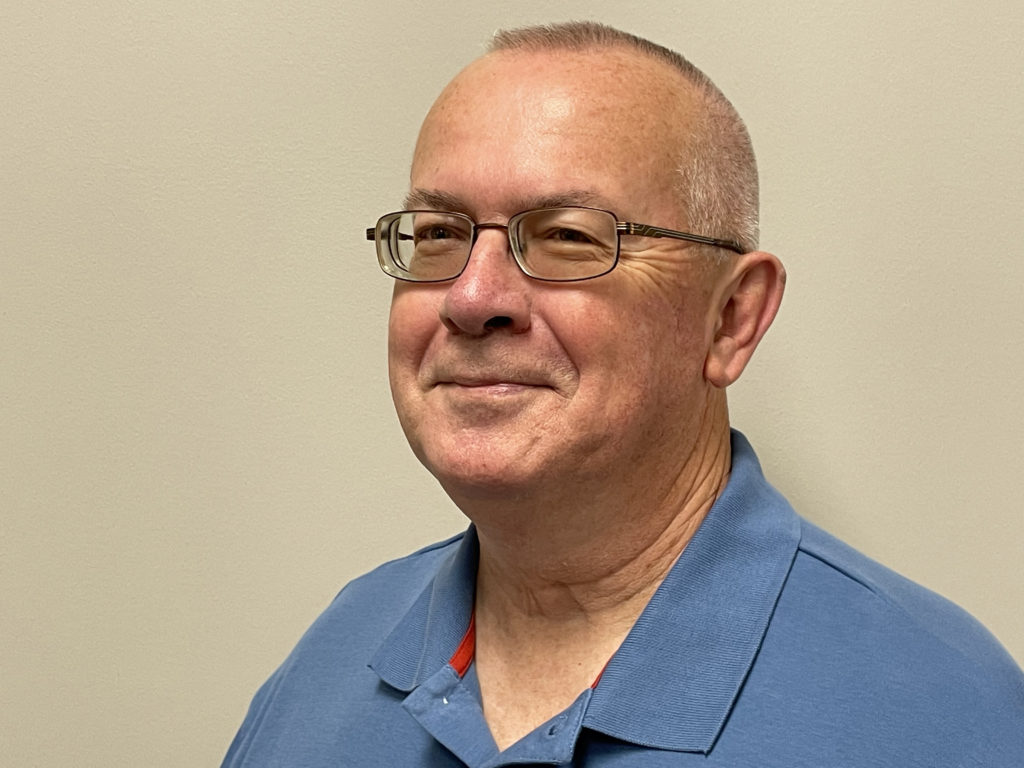 Steve Eighinger writes daily for Muddy River News. Did you notice the top four actresses on his list were 1) dead, 2) dead, 3) 71 years old and 4) 79 years old? Maybe Steve needs to freshen up his TV viewing habits.
Miss Clipping Out Stories to Save for Later?
Click the Purchase Story button below to order a print of this story. We will print it for you on matte photo paper to keep forever.