DAILY DIRT: Go ahead, pick your poison when it comes to those candy-coated 'pieces of disappointment'
October 9, 2023 | By Steve Eighinger, Muddy River News Minister of Culture and Doctor of Love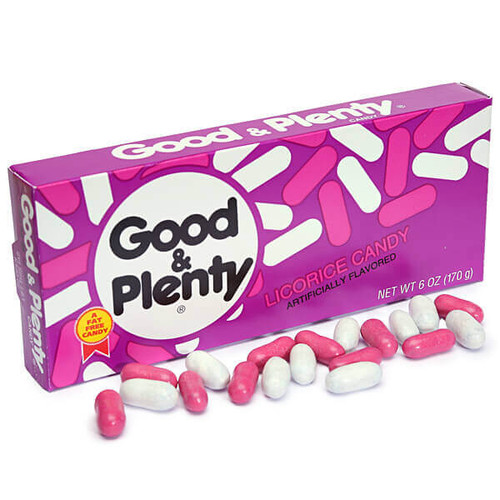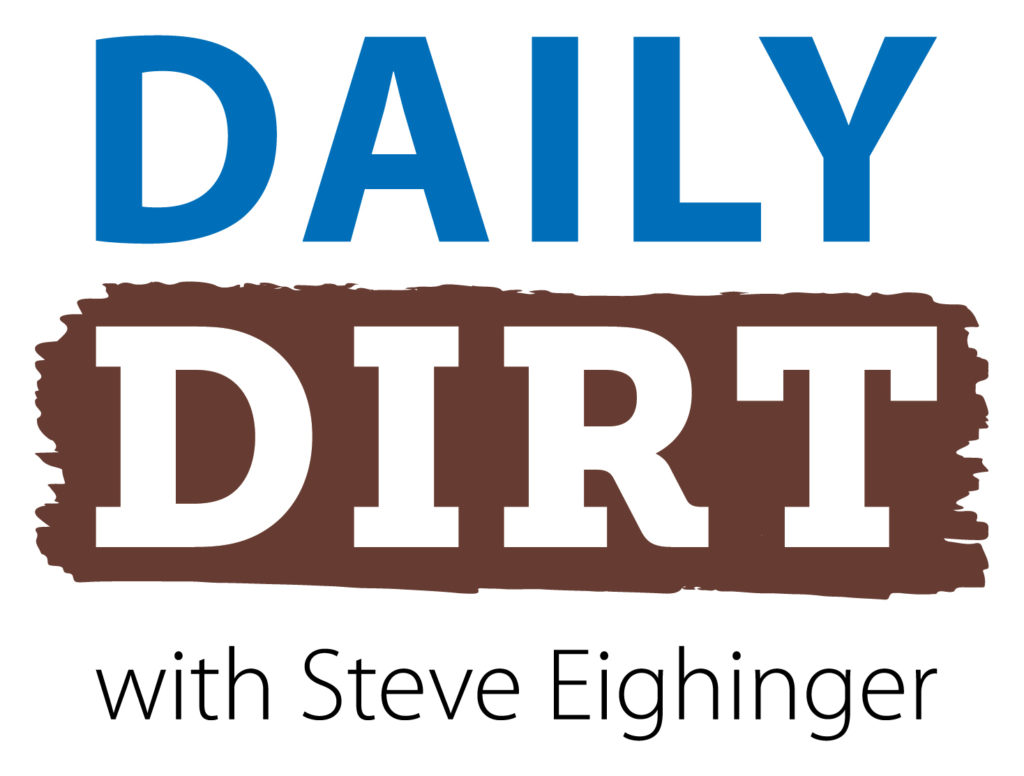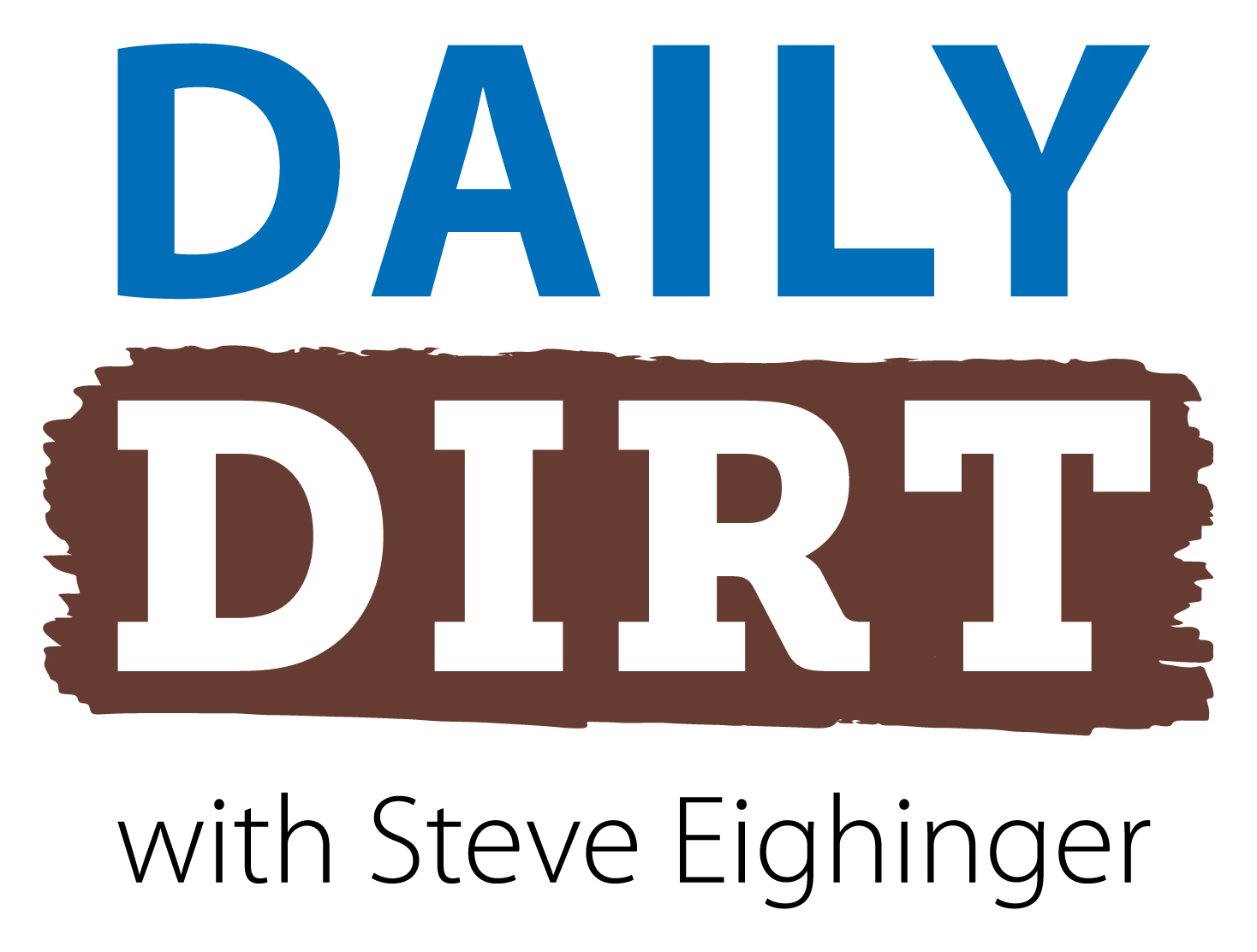 Today's 750th edition is kind of a milestone. The way I figure, we should reach No. 1,000 around the start of the 2024 baseball season … Welcome to today's three thoughts that make up Vol. 750 of The Daily Dirt.
1. Have you ever been waiting in line at HyVee or Niemann's when you find your eyes wandering over the rows and rows of candy and similar treats near the cash register?
Yeah, me too.
And have you ever thought to yourself (or aloud, for that matter): "How could anyone eat one of those (fill-in-the-blank) candy bars or similar treats?"
Yeah, me too.
From time to time I've offered what I feel are specific nasty candies in this space, but today it's time for an official Daily Dirt ranking of the worst major candy offerings in the free world:
1. Good & Plenty: These pill-shaped, waxy-coated pieces of black licorice are beyond disgusting. Never in my almost 70 years have I have had a conversation with anyone who has said how much they enjoy a handful of Good & Plenty. I'm pretty sure I'd rather eat a box full of laxatives.
2. Peeps: I can only guess, of course, but I would venture a mothball tastes better than one of these little demons.
3. Candy corn: The best thing I can say about this entry is it is bland. With a capital "B".
4. Necco Wafers: These are merely small, round pieces of cardboard dipped in some sort of sugary liquid.
5. Circus peanuts: For some unknown reason, these rubbery, nut-shaped marshmallowy items are banana-flavored. I once saw them referred to as a "hot mess of nonsense".
6. Twizzlers (any flavor): The aftertaste is gruesome.
7. Heath Bars: Little pieces of cement coated with an extremely thin layer of chocolate.
8. Hershey's Kisses: Because it takes forever to unwrap enough to be satisfied. Just give me a Hershey Bar and I'll be happy. Yes, the "kisses" taste just fine, but my frustration level after unwrapping 20 or so causes way too much anxiety.
9. Candy necklaces: Not only have these little pieces of concrete broken countless teeth, but by the time a kid has finished one off — minus a few teeth, of course — the string that held them is little more than a wet, gooey mixture of saliva and food coloring.
10. Candy hearts: Yes, it's entertaining to read the little messages, but the taste of these things is somewhere between abysmal and atrocious. And though I've never eaten a rock, I would have to guess a rock is easier to bite into than these little concrete-esque pieces of disappointment.
2. Just when I was ready to remove Georgia from The Daily Dirt's No. 1 college football ranking, the Bulldogs go out and put a serious whoopin' on poor ole Kentucky. Dawg gone!
This week's Daily Dirt Top 10:
1. Georgia (6-0): Bulldogs face Missouri on Nov. 4. Hopefully, Mizzou will have recovered from that loss to Tennessee by that time.
2. Michigan (6-0): Wolverines' embarrassingly easy schedule this season will be quite different in 2024 when they play Texas, USC, Oregon, Ohio State and Washington. Oh, and the games again Oregon, USC, Ohio State and Washington come in back-to-back-to-back-to-back weeks.
3. Oklahoma (6-0): As Jed Clampett used to say, "Weeeelllll doggies!" Did Texas see THAT coming?! Brent Venables is now the leader in the clubhouse for coach of the year.
4. Florida State (5-0): Seminoles should head into regular season finale (Nov. 25) against arch rival Florida unbeaten.
5. Ohio State (5-0): Buckeyes should have little more than a tune-up Saturday against Purdue for the Oct. 21 meeting with Penn State.
6. Penn State (5-0): Will Nittany Lions hold back this week against UMass, or go ahead of put 90 on the board?
7. Texas (5-1): Longhorns have not been held under 30 points yet this season. That string should remain intact on Saturday against Houston.
8. Oregon (6-0): Game of the week? How about Saturday's Oregon at Washington faceoff?
9. Washington (5-0): For those interested in such things, Washington edged Oregon a year ago 37-34.
10. Louisville (6-0): The Cardinals have an interesting second half of their schedule. While next Saturday's game at Pitt should not be that big of a deal, Louisville closes the regular season against Duke, Virginia Tech, Virginia, Miami (Fla.) and Kentucky.
On the outside looking in: USC (6-0), Alabama (5-1), North Carolina (5-0), Ole Miss (5-1), Duke (4-1).
ESPN college football guru Paul Finebaum's top four teams this week: 1. Georgia, 2. Ohio State, 3. Florida State, 4. Michigan.
3. Here are the best road signs found across this great country of ours in the past week or so:
"In Case Of Fire, Please Exit Building Before Tweeting About It."
"Whoever Stole One of Our Air Conditioning Units Please Keep It. It's Hot Where You Are Going."
"Beware Of Smartphone Zombies."
"No Wi-Fi In This Establishment. Talk To Each Other. Pretend It Is 1993."
"I Created Chuck Norris — God." (New Life Church of the Nazarene, Carbondale, Ill.)
Steve Thought O' The Day — Just the thought of a circus peanut can trigger my gag reflex.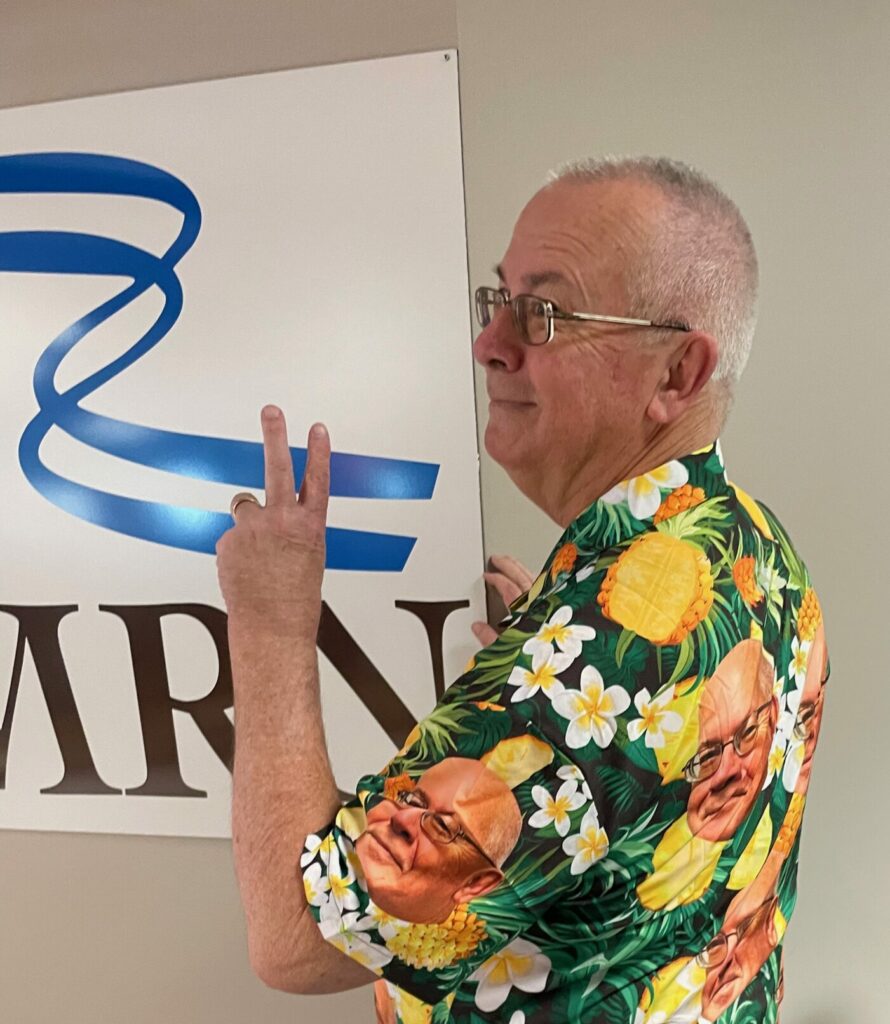 Steve Eighinger writes daily for Muddy River News. Imagine not having the patience to remove the wrapper from a Hershey's Kiss?
Miss Clipping Out Stories to Save for Later?
Click the Purchase Story button below to order a print of this story. We will print it for you on matte photo paper to keep forever.