DAILY DIRT: Hard to remember life without Facebook, YouTube … and quarter-pounders
November 10, 2022 | By Steve Eighinger, Muddy River News Minister of Culture and Doctor of Love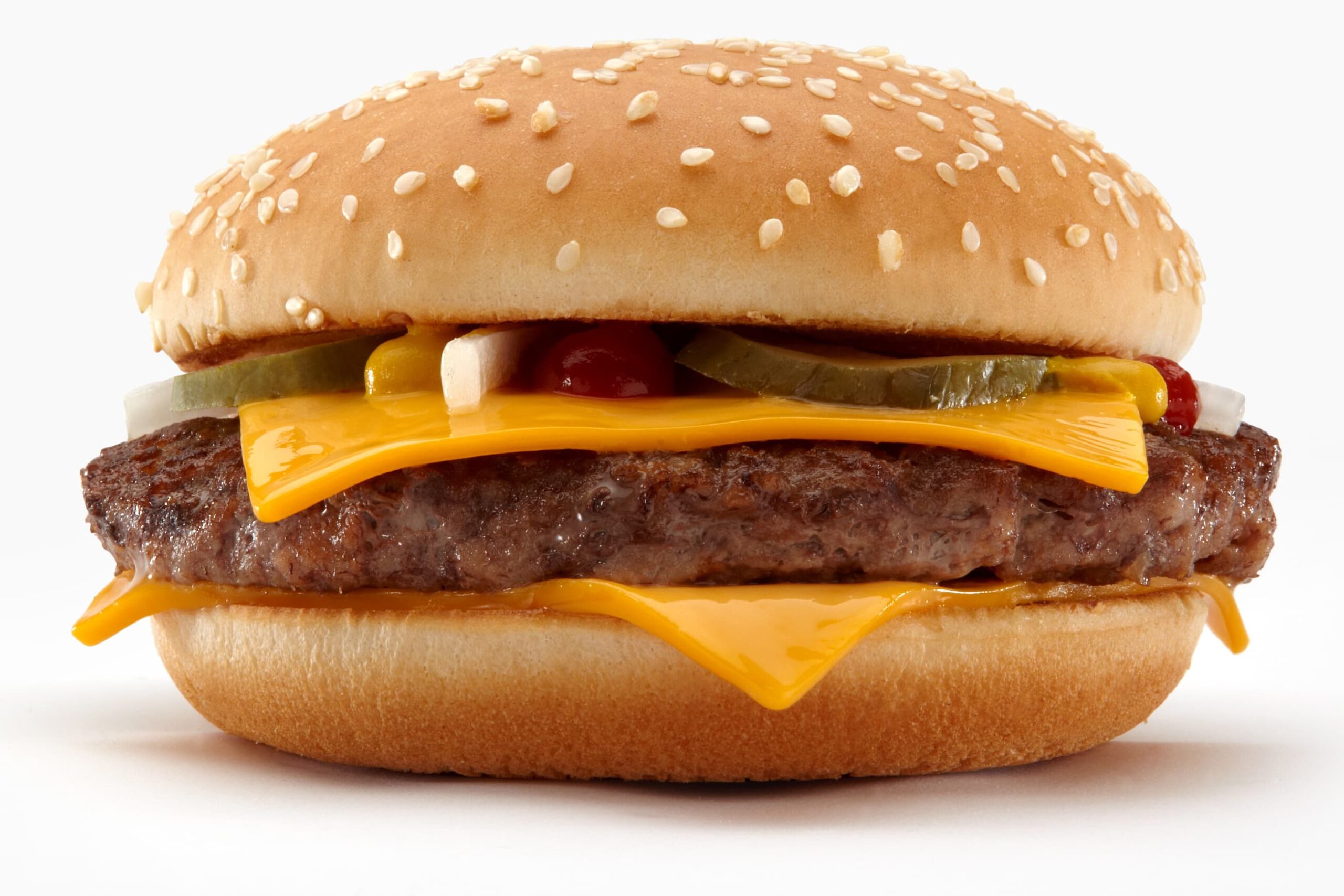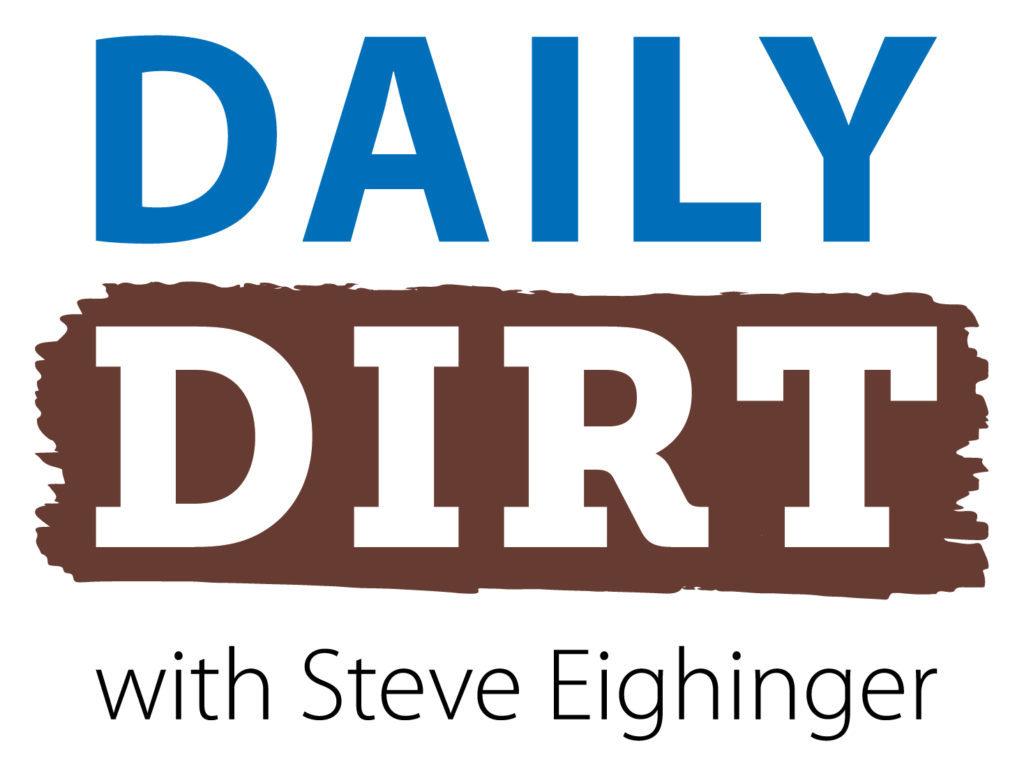 Be patient, you'll understand the quarter-pounder reference in just a minute … Welcome to today's three thoughts that make up Vol. 445 of The Daily Dirt.
1. The 21st century is still a relatively new piece of forever, yet what it has produced in its first 20-plus years is pretty impressive.
I'll be the first to admit it seems like the following items have been around for … well, forever. They are so engrained in our daily lives it's a jaw-dropper to realize all were invented (or least made available for public consumption) only since the turn of the current century.
Here's my top three picks for inventions of this century having the most impact on our daily lives:
Gold medal: Facebook. According to entrepeneur.com, Facebook was launched in 2004 from the Harvard dorm room of Mark Zuckerberg, who created what would become the world's largest social media network. Facebook — then referred to as "The facebook" — was originally a platform only available to Harvard students, but once it picked up in popularity, it quickly expanded. Yeah, that's kind of an understatement.
Silver medal: YouTube. The world's largest video-sharing website was launched in 2005. The first YouTube video to be uploaded online was from the San Diego Zoo. Today, YouTube has more than a billion users. That's billion, with a "b."
Bronze medal: iPhone. Businessinsider.com reports the original iPhone was released in 2007, and sold more than 30 million units. It proved that people didn't just want a smarter phone — they wanted a computer in their pocket.
2. Keeping with today's theme, here are three things that some might not realize were invented back in the 1970s.
No medals are being awarded.
Post-it Notes: One of the simplest-yet-most-ingenious inventions actually came about by accident.
Research scientist Spencer Silver, who worked for 3M, created a strange adhesive in 1968, which he found different and interesting, but for the most part, useless. However, six years later, another 3M researcher named Arthur Fry tried using the adhesive material to hold his papers together after he got frustrated when the bookmarks in his hymn book started flying around. We are forever grateful to those guys.
Push-through can tops: An engineer for Reynolds Metals, Daniel F. Cudzik, came up with the "sta-tab" — or push-through can top. Cudzik patented his idea in 1975 and by 1976, a majority of beverage companies adapted the new can design. The big winner was the environment — no more of those old pull-tab tops that we used to just throw down wherever we were.
The Quarter Pounder: McDonald's introduced this sandwich for 53 cents in 1971. Need we say more?
3. The Daily Dirt's favorite son, Geoff, is back with his weekly look at the NFL.
By the way, he's got my good looks.
"Week 9 is in the books, and it's time for a look at my top five NFL teams," young Eighinger said. "I'm still waiting for a byline so that my narrative isn't treated like an interview."
(Geoff tends to forget who's in charge.)
"After a huge upset, we've got a new No. 1 — here we go," he said. "But before we get to the rankings, let's take a look at my top five surprises (good and bad) in the first half of the season:"
5. New York, New York: Not only do the Giants have a winning record, but the Jets!? After upsetting the Bills, it's all up here for head coach Robert Saleh and crew.
4. Tom Brady and Aaron Rodgers: Tampa Tom had another comeback win on Sunday, but no one can argue that two of the best quarterbacks from this era are on their last legs. Also, Tom, you shoulda stuck with the beautiful Bridget Moynahan. (For those uncertain about that comment, check out "Blue Bloods" on CBS and I think you'll agree — SLE.)
3. Big Purple: Did anyone think the Minnesota Vikings would be 7-1 and leading the NFC North right now?
2. Mind Games: It's 2022 and the NFL still doesn't know how to properly protect the brains of its players. Dolphins QB Tua Tagovailoa was a prime example of how disastrous the concussion protocol process is right now.
1. The Hangover: The defending NFL champion Los Angeles Rams are abysmal, having lost four of their last five and handing Tom Brady the win on Sunday. Coach Sean McVay needs to turn things around and it starts with the benching of underperforming QB Matthew Stafford.
And the moment you've all been waiting for, the top five teams (in my opinion):
5. Three-Way Tie: I apologize, but there's a three-way tie here that I just can't break. The New York Jets (6-3), Dallas Cowboys (6-2) and Baltimore Ravens (6-3) are all deserving of this spot.
4. Minnesota Vikings (7-1): They win ugly, but they win often. What else more can I say?
3. Buffalo Bills (6-2): The loss, which cost the Bills No. 1 in the rankings, to the Jets on Sunday was devastating, but they're still a half game ahead of their New York rivals. For now.
2. Kansas City Chiefs (6-2): The difference between the Chiefs and the Bills? Kansas City won their big game. And how! An overtime victory over Tennessee is just what Andy Reid ordered.
1. Philadelphia Eagles (8-0): After a first-half stumble at Houston, the Eagles steamrolled their way to a victory to remain undefeated. Jalen Hurts is the new Son of Liberty.
Steve Thought O' The Day — Jalen Hurts has not replaced me as the Son of Liberty.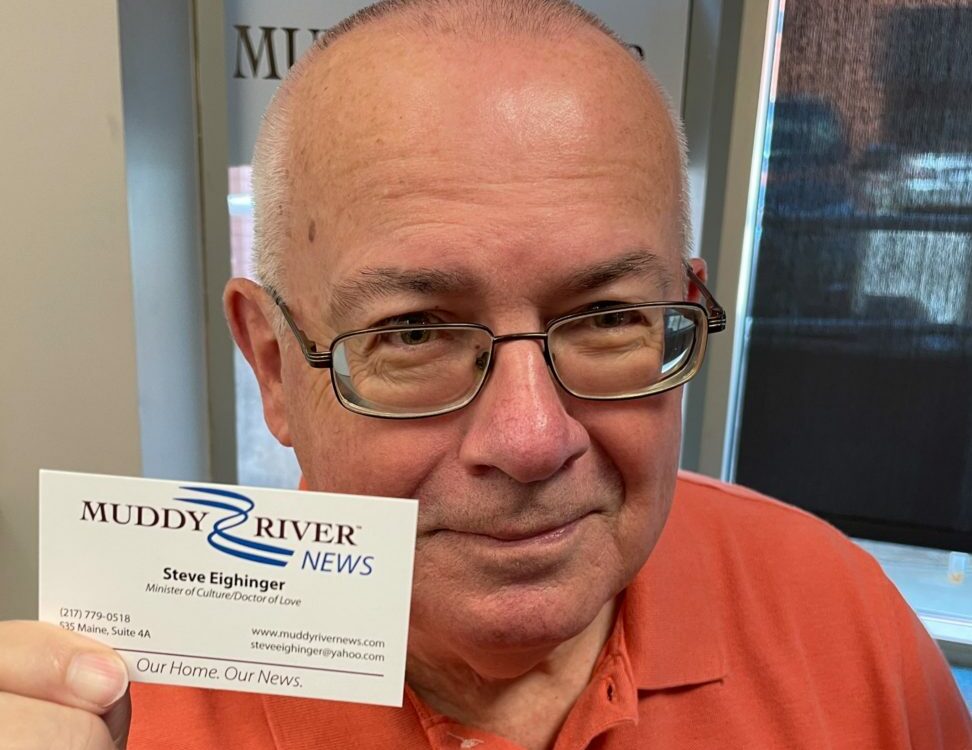 Steve Eighinger writes daily for Muddy River News. I hope he's paying Geoff for his insights.
Miss Clipping Out Stories to Save for Later?
Click the Purchase Story button below to order a print of this story. We will print it for you on matte photo paper to keep forever.