Daily Dirt: Illinois No. 18 on list of rudest states
October 15, 2021 | By Steve Eighinger, Muddy River News Minister of Culture and Doctor of Love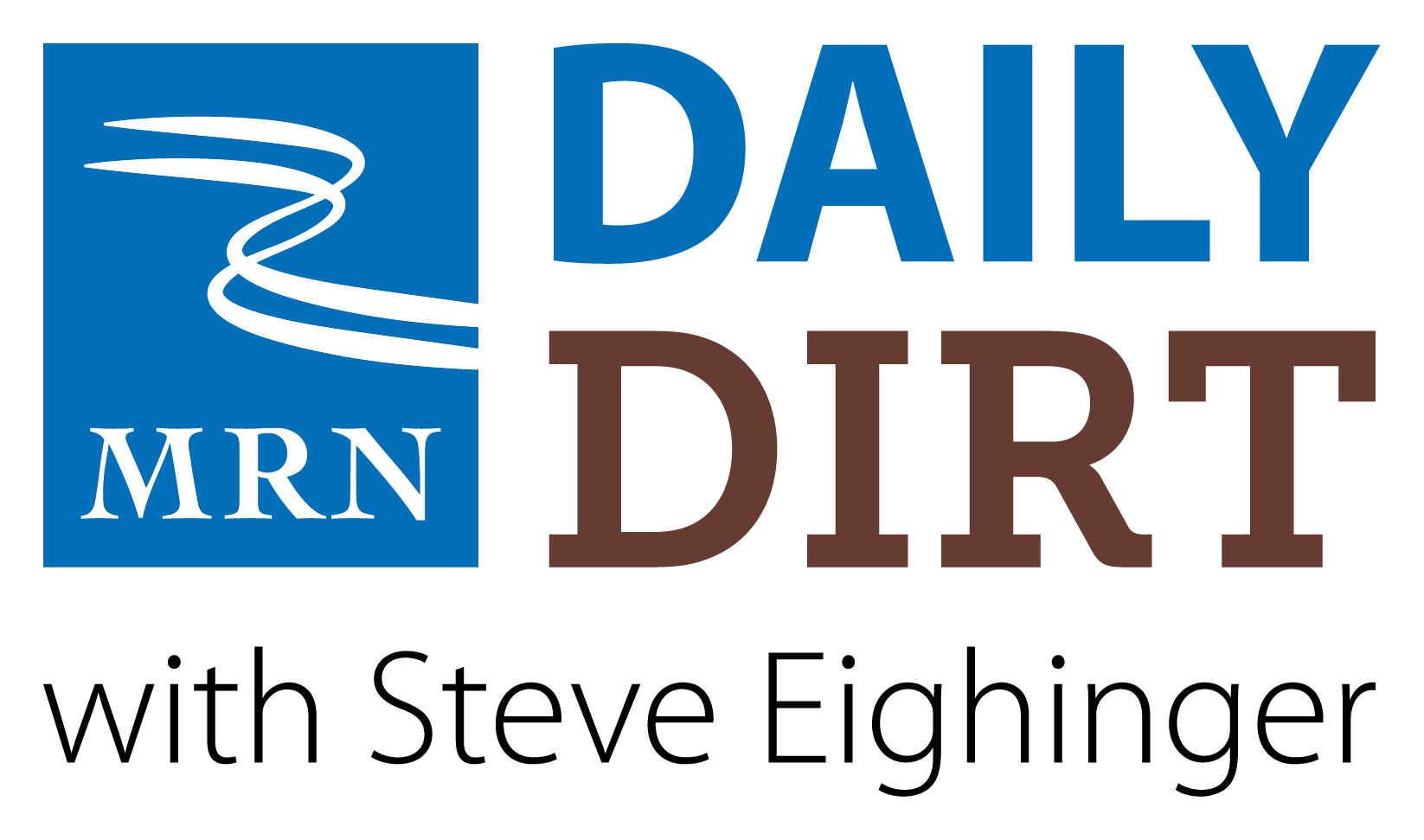 Daily Dirt for Oct. 15, 2021
True, according to the following report, Illinois is among the rudest states in the nation, but the Prairie State still ranks well behind leader New York. Welcome to Vol. 97 of the Daily Dirt. Here are today's three thoughts:
1. The rudest people in the nation? Would you believe they're found in New York City? I know, I know, not a big surprise, but a recent survey/formula concocted by lifestyle magazine "Best Life" makes it official.
The magazine came up with a detailed ratings method — from overall unfriendliness to rude behavior from customer-service employees — in ranking all 50 states. The behavior of those in New York City pushed the Empire State to the No. 1 ranking."Rude' is too mild or too cutesy a word for what New Yorkers are," said the report. "Most of the population is highly narcissistic, highly judgmental, first-rate bullies and they can be downright evil.
"Wow. Writer Serah Louis penned a piece on monewyise.com in August about this study. "It's a surprise to literally no one that New York takes the cake for rude behavior."
The top 10 rudest states in the "Best Life" rankings were:
1. New York
2. Virginia
3. Washington
4. Iowa
5. Alaska
6. Utah
7. Massachusetts
8. Rhode Island
9. California
10. Idaho
Illinois checked in at No. 18, with Chicagoans' behavior cementing the state's placement inside the top 20.
"Chicago drivers are the worst I've seen," one contributor to the study said. "There's the ole 'I'm gonna freaking drive in the middle of the street until the very last second, then swerve back to my side after you slam on the brakes' move. It gives me a heart attack every time."
For those wondering, Missouri was not listed in the report. Only the top 25 rudest states were listed. For the record, Iowa was No. 19. (PUBLISHER'S NOTE: Of course Missouri wasn't listed. When you live in or are from God's Country, you have every reason to be polite. JRG)
2. A couple of TV catch phrases I could do without, and a couple that are still pretty hilarious:
Overrated sitcom catch phrase No. 1: "Bazinga!" from "The Big Bang Theory." While the show was (and is, through the magic of syndication) one of the funniest programs ever, that "Bazinga!" crap is so-o-o-o annoying.
Underrated sitcom catch phrase No. 1: "God don't make mistakes. That's how he got to be God." The wisdom of Archie Bunker on "All in the Family" was legendary. This was one of his most lasting gifts to the world as we know it.
Overrated sitcom catch phrase No. 2: "Yada. Yada. Yada." For 10, maybe 20 years, it was funny. And while the "Seinfeld" episodes we heard it in will live on and remain comedic staples of our society, I never want to hear George Costanza say those three words again. Never. Ever. Ever.
Underrated sitcom catch phrase No. 2: "Sit on it." This is most often attributed to Arthur Fonzarelli (a.k.a. "Fonzie") on "Happy Days," but the character who used it most on the sitcom was Joanie, the little sister of Richie Cunningham.
3. Speaking of Seinfeld and George Costanza
Despite the "Yada. Yada. Yada." thing — he may be my single-most favorite comedic character of all-time, mostly because of his various bits of wisdom he would impart to buddies Jerry, Elaine and Kramer. My three favorite George-isms were probably:
Gold medal: "I love a good nap. Sometimes it's the only thing that gets me out bed in the morning."
Silver medal: "I feel more comfortable criticizing people behind their backs."
Bronze medal: "It's not a lie if you believe it."
Steve Fact O' The Day Steve has no plans to ever visit New York City. His heart is too kind.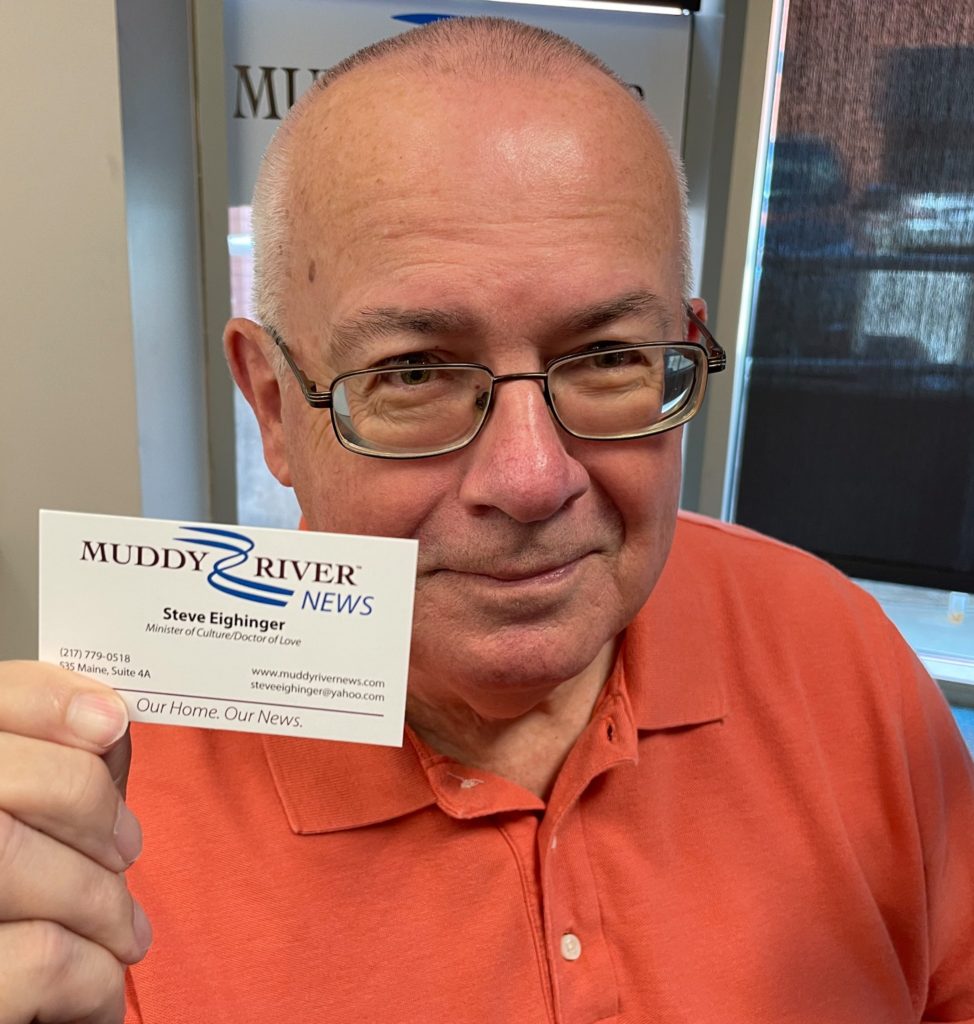 Steve Eighinger writes daily for Muddy River News. He formerly worked for Vandelay Industries as a latex salesman.
Miss Clipping Out Stories to Save for Later?
Click the Purchase Story button below to order a print of this story. We will print it for you on matte photo paper to keep forever.