DAILY DIRT: It's Deion's world, and we're all just paying tribute to Coach Prime
September 18, 2023 | By Steve Eighinger, Muddy River News Minister of Culture and Doctor of Love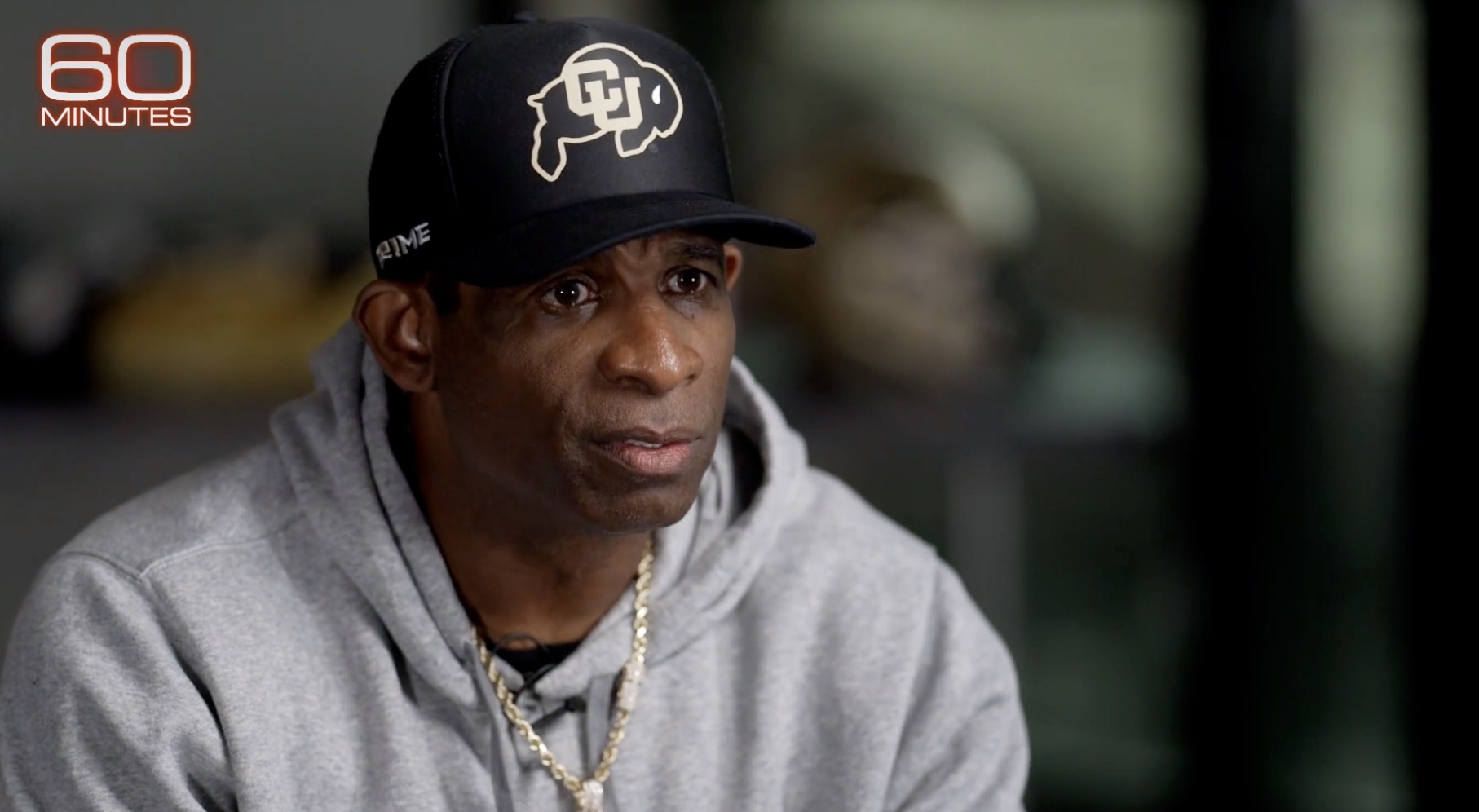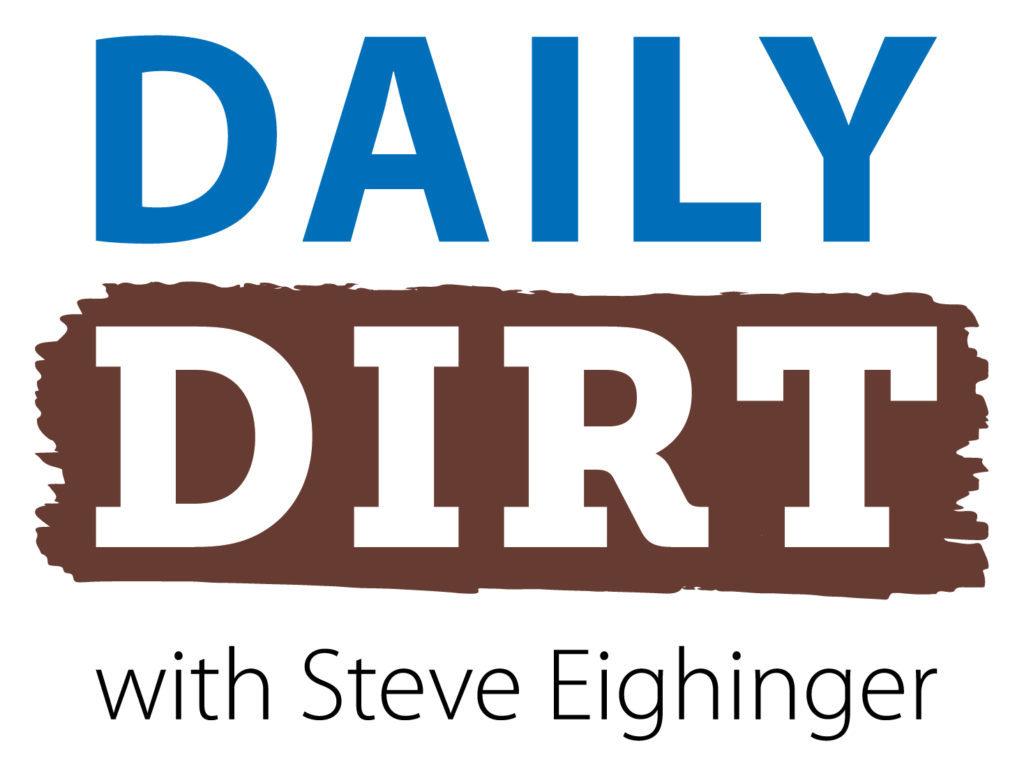 What can Sanders possibly do for an encore after Saturday night? … Welcome to today's three thoughts that make up Vol. 729 of The Daily Dirt.
1. Love him or hate him, Deion Sanders is the talk of college football — and much of the sports world — today.
Coach Prime led the Colorado Buffaloes to a wild and highly entertaining victory Saturday night over arch rival Colorado State, and in front of a national TV audience, no less.
Sanders inherited a woebegone program that was 1-11 a year ago, and three weeks into this season the Buffs are undefeated and nationally ranked. TV audiences cannot get enough of Coach Prime, so it's no surprise that Colorado will be on national TV again Saturday when it plays at Oregon. The Buffs are — in every sense of the phrase — must-see TV.
It's not like Coach Prime has suddenly become a public figure. He's never met a microphone or TV camera he didn't like, dating back to his college days at Florida State. But give the man credit — he's always got something to say and he's never, ever dull.
Let's look back at some of some Sanders' top comments over the years. You'll laugh, you'll sigh, but you'll always smile. In the words of ESPN's legendary Chris Berman: "Prime time! Prime time! Prime time!"
"If you look good, you feel good,. If you feel good, you play good. And if you play good, they pay good." (Deion has one particular cap he wears. It has a dollar sign on it.)
"I expect to be great. I expect to do what hasn't been done. I expect to provoke change." (And he has most certainly done just that.)
"Water covers two-thirds of the Earth. I cover the rest." (Deion was never shy about how he felt concerning his abilities as a defensive back.)
"Whenever you make a promise, you have a responsibility to that promise. (The man promised Colorado would be good, and … )
"I'm married to football. Baseball is my girlfriend."(For those who may have forgotten, Coach Prime also played Major League Baseball.)
I'm pretty sure we'll be hearing a lot more from — and about — Sanders the deeper we get into football season.
2. What? Say it ain't so!
McDonald's is eliminating self-serve soda machines by 2032 at its U.S. restaurants, the company said, explaining that the change will make the experience consistent for customers and crew across the chain.
For decades, McDonald's let customers fill (and refill) their own drinks at its dining rooms. However, according to a CNN report, "consumer behavior has changed since the pandemic, and the chain has experienced a surge in business through its drive-thru and delivery services, with fewer people choosing to eat in its dining rooms, reducing the need for the machines."
The same report also said McDonald's future includes restaurant designs with smaller or no dining rooms (and high-tech drive thrus) to reflect that new post-pandemic reality.
In addition, McDonald's reports digital sales (i.e., orders made on its app or through its partners like Uber) now make up 40 percent of its total sales.
All the information supplied by McDonald's is nice, and I'm sure factual. But what does any of it have to do with not allowing a free refill at those new-look smaller restaurants of the future?
3. Here's my updated top 10 college football teams.
1. Georgia (3-0): Bulldogs had all they could handle against South Carolina. But I'm not moving them out of No. 1. As in boxing, you have to knock out the champ to lose the belt.
2. Michigan (3-0): Wolverines face unbeaten Rutgers. Don't be fooled. Michigan will win by at least five touchdowns.
3. Ohio State (3-0): Of the major players vying for the College Football Playoffs, the Buckeyes had the best Saturday. It was about time after those first two lackluster weeks. Raise your hand if you're ready for this week's matchup with Notre Dame at South Bend.
4. Colorado (3-0): I had Coach Prime No. 4 last week, but I'm not ready to move America's (New) Team any higher — yet.
5. Florida State (3-0): Did anyone else notice those sweet new-look Seminoles uniforms they wore at Boston College? Maybe we'll see those again this season.
6. USC (3-0): Hopefully, in their off week the Trojans learned how to play defense.
7. Texas (3-0): I fully expect Texas to put at least 50 on the board vs. Baylor.
8. Duke (3-0): Blue Devils might score 80 on Saturday against UConn.
9. Utah (3-0): Game this week could very well be the Utes vs. UCLA.
10. Penn State (3-0): Potential top 10 upset here. The Nittany Lions may have problems with Iowa.
Coming on strong: Notre Dame (4-0), Oregon (3-0), Oklahoma (3-0), Washington (3-0).
Steve Thought O' The Day — I'm feeling a 28-20 Ohio State win over Notre Dame.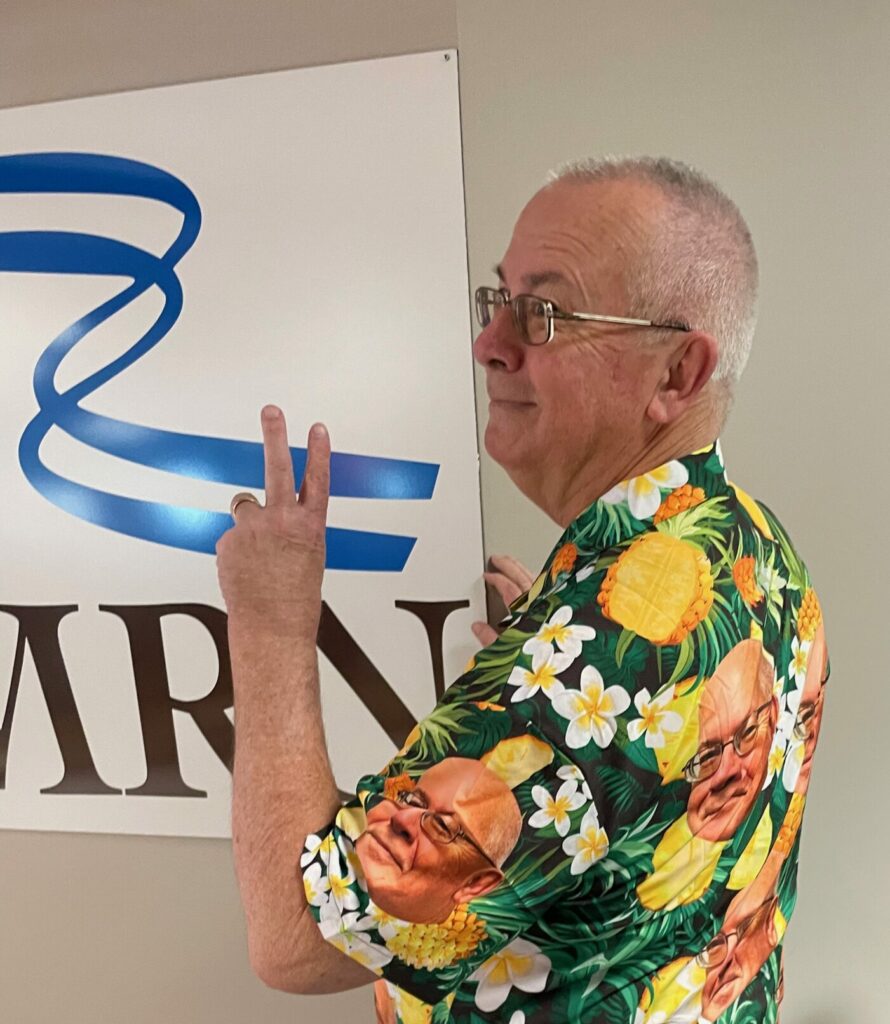 Steve Eighinger writes daily for Muddy River News. Anyone really surprised Steve picked tOSU to beat ND?
Miss Clipping Out Stories to Save for Later?
Click the Purchase Story button below to order a print of this story. We will print it for you on matte photo paper to keep forever.