DAILY DIRT: It's hard to believe that Petula Clark is 91
November 16, 2023 | By Steve Eighinger, Muddy River News Minister of Culture and Doctor of Love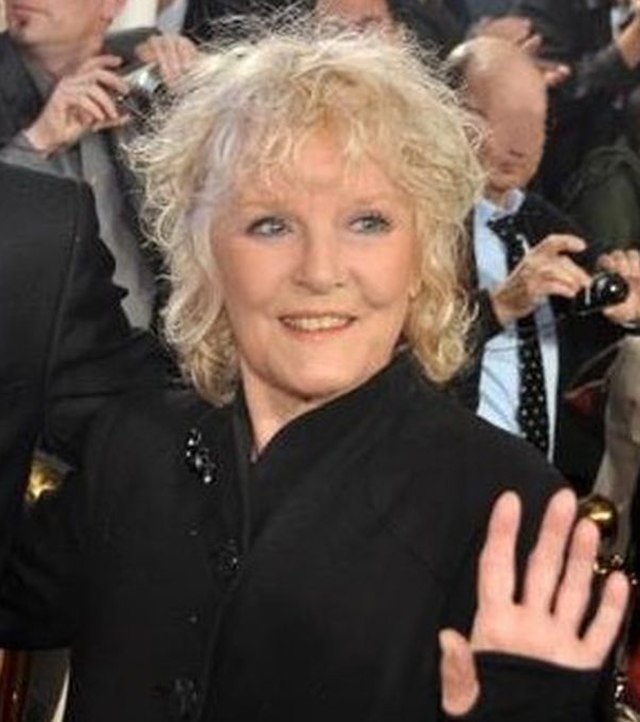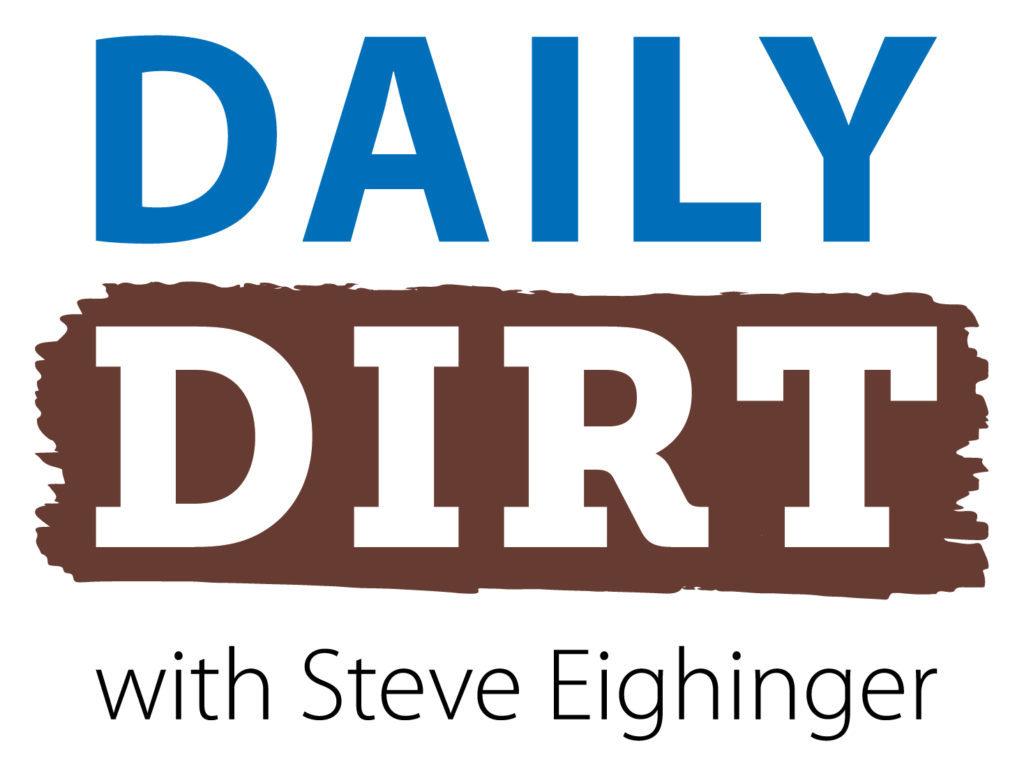 Even though her biggest song is now 59 years old, she'll always be linked to "Downtown" … Welcome to today's three thoughts that make up Vol. 784 of The Daily Dirt.
1. During my formative years, there was one singer in particular I enjoyed tremendously.
Whenever I heard one of her songs on my handy AM transistor radio or was able to watch her every so often on The Ed Sullivan Show, the world seemed a little brighter.
Petula Clark, or "Pet" as she was better known in the mid-to-late 1960s and early 1970s, turned 91 on Wednesday. And she's still singing, still performing.
Clark's list of hit songs and contributions to the music industry is a long one. Her contributions to society in general are also well chronicled. Her career has been a magnificent one.
It's one day late, but the Daily Dirt would like to wish one of pop music's grand ladies a happy birthday.
Here are my favorite Petula Clark recordings from a five-year period (1964-68) when she was THE female voice of pop music:
1. "Downtown," 1964.
2. "I Know A Place," 1965.
3. "I Couldn't Live Without Your Love," 1966.
4. "My Love," 1965.
5. "Don't Sleep in the Subway," 1967.
6. "A Sign of the Times," 1966.
7. "This is My Song," 1967.
8. "Color My World," 1966.
9. "Kiss Me Goodbye." 1968.
10. "You're the One," 1966.
2. Speaking of our favorite performers, here's the last installment of our quarterly reports this year on celebrities we have lost during 2023.
Interestingly, nine of the following 10 were younger than Petula Clark when they passed:
1. David McCallum: I'll always have fond memories of the former co-star of "Man from U.N.C.L.E." and "NCIS". I had written something about him a number of years ago, and thanks to the internet, McCallum saw it and sent me an extremely cordial email. McCallum was 90.
2. Suzanne Somers: "Three's Company" was one of those terrible 1970s sitcoms, but Somers was a magnificent, goofy personality on the program that drew us to the show each week. She was 76.
3. Matthew Perry: Perry is the most recent of these individuals to pass, but thanks to the plethora of those "Friends" reruns he'll be with us forever. He was 54.
4. Lisa Loring: She was a talented presence as a child actor on the delightfully creepy "Addams Family" program in the mid-1960s. She enjoyed eating spiders. Hey, a snack's a snack. Loring was 64.
5. Richard Roundtree: "You say that cat Shaft's a bad mother? Shut yo' mouth." Yeah, we all remember that classic Isaac Hayes song about "Shaft," and the man who played the famous private eye the lyrics talk about. Roundtree was 81.
6. Treat Williams: The longtime movie and TV actor perished in an automobile accident earlier this year. He was 71.
7. Robbie Knievel: The son of Evel Knievel, he was 60 when he died following an acting career that coincided with being a stunt performer like his dad.
8. Gina Lollobrigida: She was one of the highest-profile actresses/sex symbols of the 1950s and 1960s. She was 95.
9. Adam Rich: The former child star of "Eight is Enough" was 54 when he died of a fetanyl overdose.
10. Jeff Beck: One of rock's most famous guitarists died of bacterial meningitis. He was 78.
3. Keeping with today's theme, let's pay tribute to this week's current and former celebrities who are celebrating birthdays:
Actor Danny DeVito is 79 today. We'll always love him for that Louie De Palma role on "Taxi."
Mickey Mouse is 95 today. No kidding.
Actress Meg Ryan will be 62 on Sunday. Best of her films will always be "Sleepless in Seattle," "When Harry Met Sally" and "You've Got Mail."
Actress Marlo Thomas will celebrate on Tuesday when "That Girl" turns 80.
Actress Goldie Hawn will be 78, also on Tuesday. She was in her early 20s when she burst on to the scene in "Laugh-In" on Monday nights on NBC.
Steve Thought O' The Day — I saw a better-than-expected western Wednesday night, "The Last Stand at Saber River." The 1997 film stars Tom Selleck and Keith Carradine. I highly recommend it.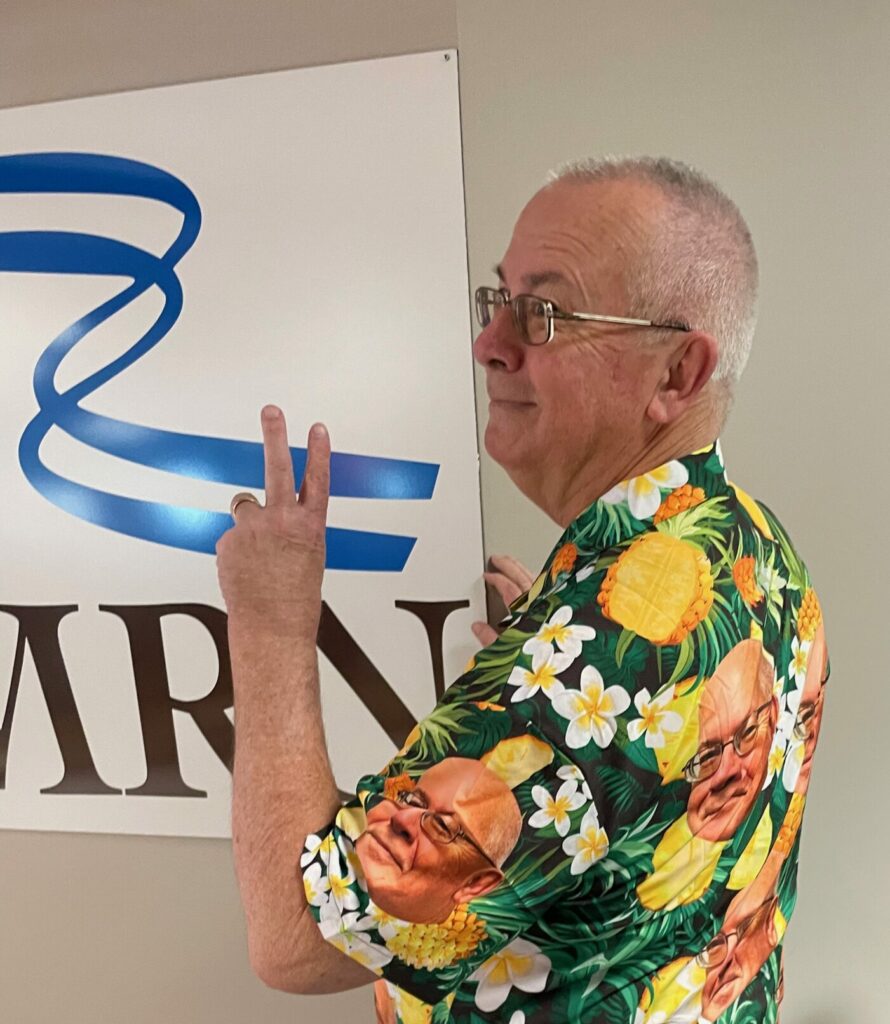 Steve Eighinger writes daily for Muddy River News. Blazing Saddles is still the greatest western of all time.
Miss Clipping Out Stories to Save for Later?
Click the Purchase Story button below to order a print of this story. We will print it for you on matte photo paper to keep forever.