DAILY DIRT: It's that time of the season: Baseball, basketball and Girl Scout cookies!
March 13, 2023 | By Steve Eighinger, Muddy River News Minister of Culture and Doctor of Love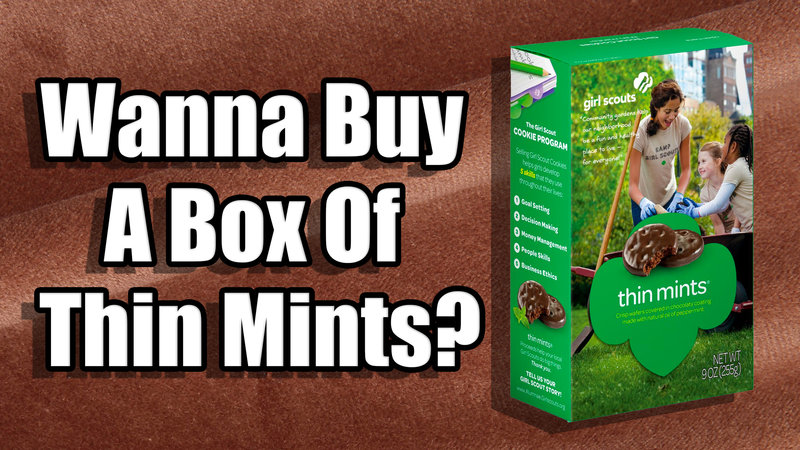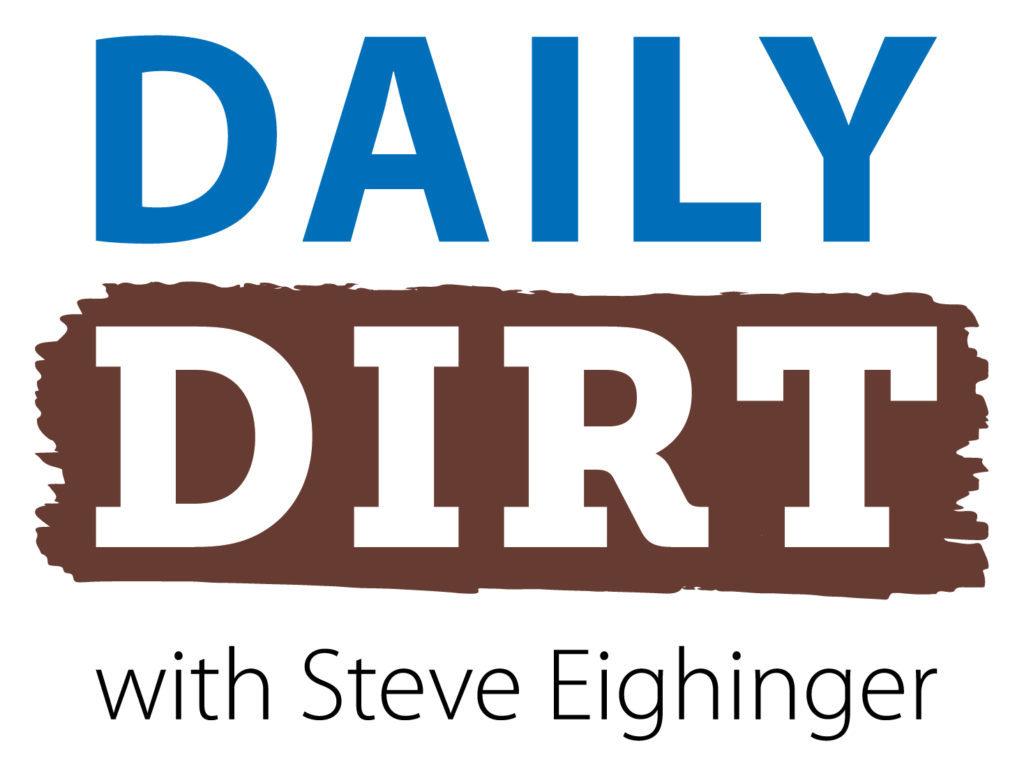 Just think, later this week we'll be able to enjoy all three simultaneously. We can watch both the World Baseball Classic and NCAA Tournament while snacking on those marvelous Girl Scout Cookies … Welcome to today's three thoughts that make up Vol. 551 of The Daily Dirt.
1. This is a wonderful time of the year.
Because of MLB spring training and the World Baseball Classic, you ask? Well, yes.
Because of the upcoming NCAA basketball tournament, too? Why, of course.
But topping both might just be the annual appearance of Girl Scout Cookies!
I have spent way too much over the past week to 10 days stocking up on those delicious little items, but I consider it money well spent. Very well spent. I have purchased from Girl Scouts who set up shop at Hy-Vee, Walmart and Sam's Club. (I think my personal record was about 15 years ago when I bought 56 combined boxes.)
Here's my medal-winning Girl Scout selections for 2023:
Gold medal: Returning to the spot after about a decade's absence from the medal stand are the comeback kids of cookiedom: the Do-Si-Dos, or Peanut Butter Sandwich (depending on which area or state you find them). They're the crunchy oatmeal sandwich cookie with the creamy peanut butter filling. Maybe it's just me, but these seemed top have regain the taste/flavor that had been missing.
Silver medal: Lemonades. Slices of shortbread with a tangy lemon flavored icing on the bottom.
Bronze medal: Samoas (called Caramel deLites in some areas). A great combination of caramel, toasted coconut and fudge stripes.
Some other thoughts …
Most overrated: Thin Mints. For the life of me, I can't see the appeal of these wretched little things. I know, I'm in the minority (PUBLISHER'S NOTE: GEEZ, I GO ON VACATION FOR ONE WEEK AND THIS IS ONE OF THE FIRST THINGS I HAVE TO READ WHEN I GET BACK? C'MON, MAN. WORST…TAKE…EVER. JRG).
Most promising: Raspberry Rally. A cookie with raspberry flavor, dipped in a chocolate coating.
Most disappointing: Adventurefuls. They're called a "brownie-inspired cookie topped with caramel-flavored creme and a hint of sea salt." I had such great hope for these, but they're like little blocks of concrete.
2. A side note about the ongoing World Baseball Classic.
More precisely, the uniforms of two of the competing countries — Great Britain and Mexico.
I realize I'm far from the first to take a shot at those Great Britain outfits, nut I simply can't figure out how the Brits wound up with those sad-looking jerseys. They could have had better-looking uniforms if someone had given them some gray shirts and a magic marker.
And the Mexican team? Granted, there's only so much you can with green and red, but the front of their jerseys are legitimately sharp — and then they turn around. The red letters and numbers (minus any background or shadowing) against the green are almost indecipherable.
So far, the best-looking teams have been the United States, Japan, Italy and the Netherlands.
3. OK, this joke is so bad that it's … hilarious.
Did you hear that Roger Daltrey and Pete Townshend broke into an animal hospital and freed all the canine patients? Yes, the Who let the dogs out.
Steve Thought O' The Day — As you are reading this, I want it known I am so full that I may never eat another Girl Scout Cookie … until tomorrow.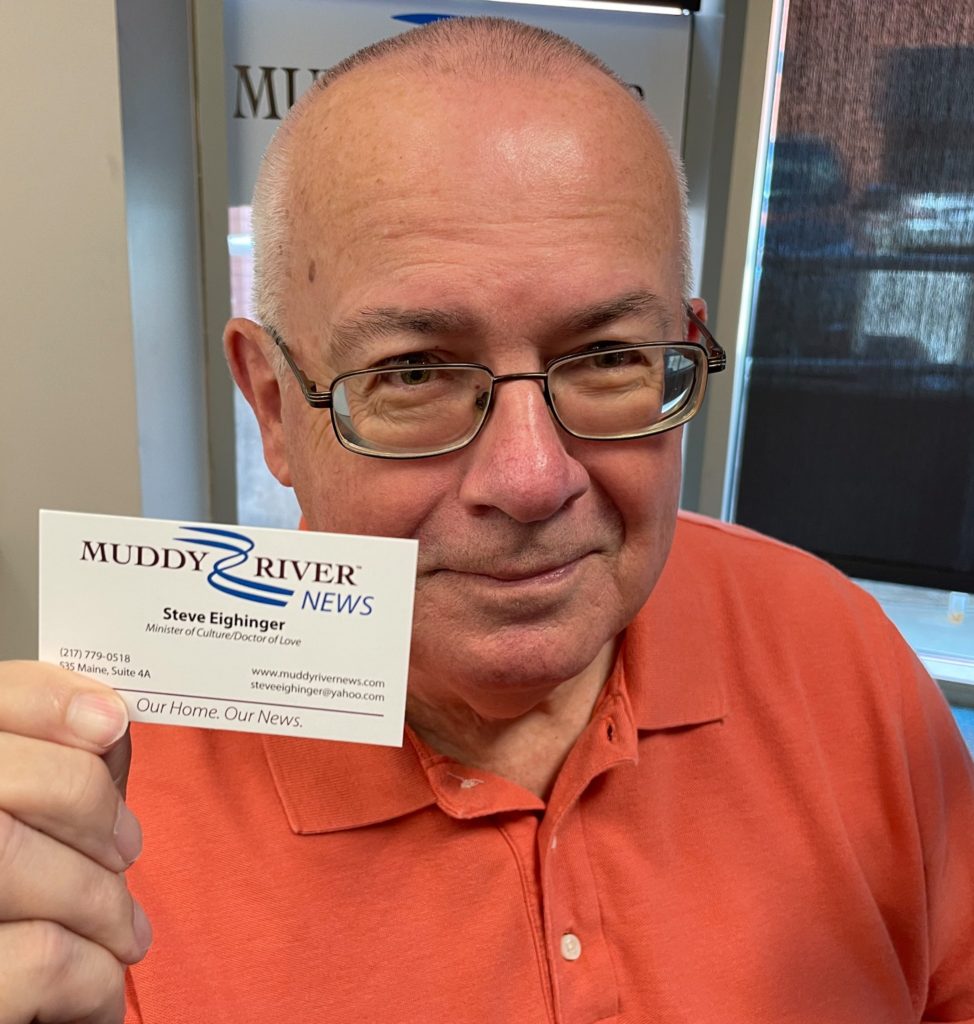 Steve Eighinger writes daily for Muddy River News. Who doesn't like Thin Mints?
Miss Clipping Out Stories to Save for Later?
Click the Purchase Story button below to order a print of this story. We will print it for you on matte photo paper to keep forever.