DAILY DIRT: Let's listen to that 1966-71 music with an order of haggis
December 29, 2022 | By Steve Eighinger, Muddy River News Minister of Culture and Doctor of Love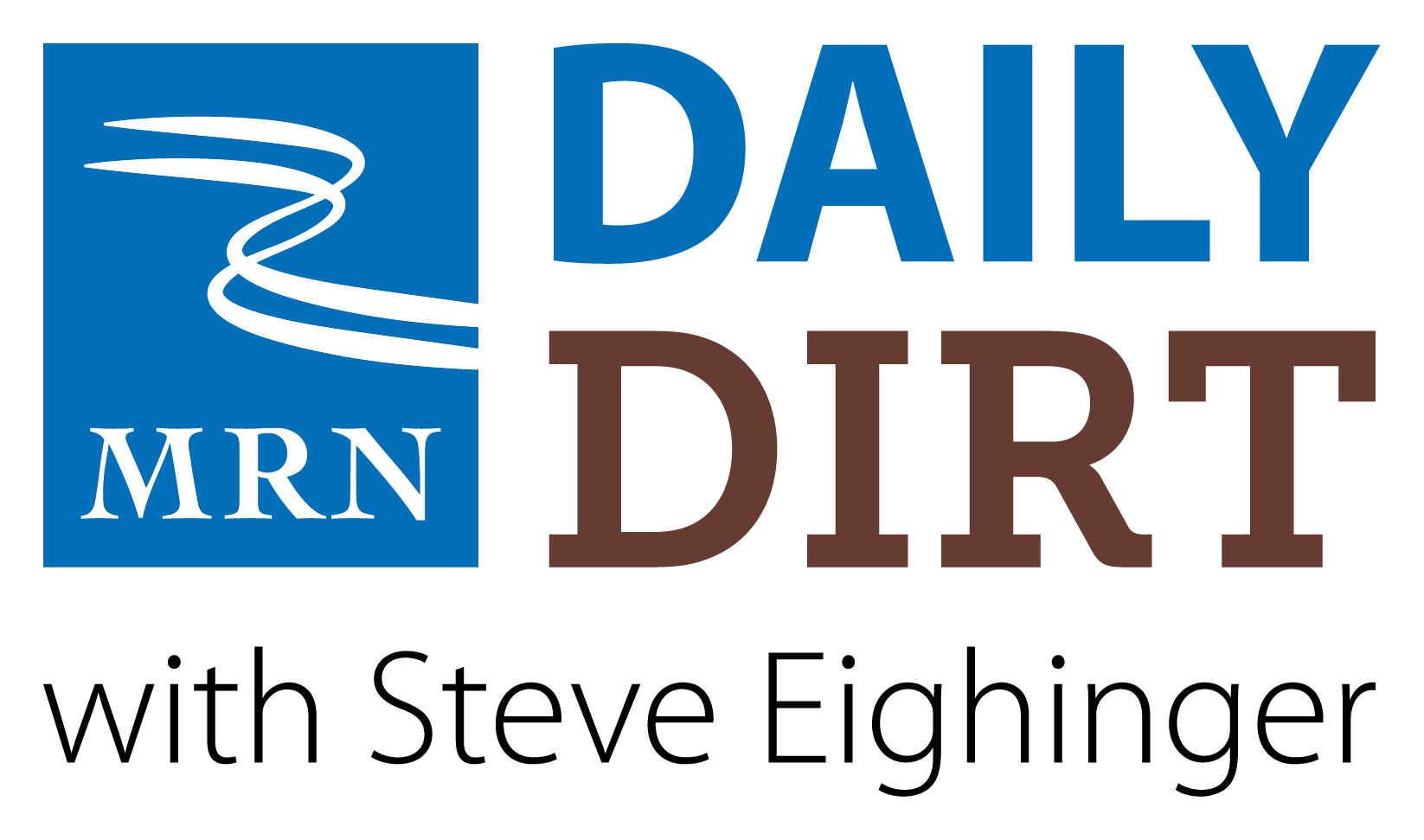 Daily Dirt for Thursday, Dec. 29, 2022
Joy to the fishes in the deep blue sea, joy to you and me. You'll understand in a minute … Welcome to today's three thoughts that make up Vol. 487 of The Daily Dirt.
1. For me, the best period of pop music occurred between 1966 and 1971, a six-year window when the music itself not only took on a new kind of sound but some of the messages within that music began to evolve by taking a more serious tone.
At times, that sound was downright rebellious.
No longer were many of the teen heartthrobs content with singing about the girl or boy next door. There was legitimate concern with the war, politics in general and whatever else we might see on the nightly news.
The fact we could now "see" our favorite artists on television also had a major impact. No longer were they mere voices and sounds emerging from the radio. They were were real live human beings who had thoughts about more than the music they played.
Below are the top five songs from each year of that aforementioned 1966-71 period, according to Billboard magazine. If you would, I'd like you to look over these songs, maybe make a mental note or two and check back here tomorrow. I'm going to pick my own personal top 10 from the following. Let's see how many of our songs match.
There are no firm ground rules. Use whatever kind of formula you prefer to make your selections. Maybe one of the songs reminds you of a specific good time with friends, or that first girlfriend or boyfriend in junior high. The only rule is there are no rules.
Tomorrow when you read my picks, I'll give some personal reasons for each selection. Have some fun with it, because there are no wrong answers. They were all good songs from a good time we all had growing up.
1966
1. "California Dreamin'," Mamas and Papas
2. "96 Tears," Question Mark and the Mysterians
3. "What Becomes of the Brokenhearted," Jimmy Ruffin
4. "Last Train to Clarksville," Monkees
5. "Reach Out, I'll Be There," Four Tops
1967
1. "To Sir, With Love," Lulu
2. "The Letter," Box Tops
3. "Ode to Billie Joe," Bobbie Gentry
4. "Windy," Association
5. "I'm A Believer," Monkees
1968
1. "Hey Jude," Beatles
2. "Love Is Blue," Paul Mauriat
3. "Honey," Bobby Golsboro
4. "(Sittin' on) The Dock of the Bay," Otis Redding
5. "People Got to Be Free," Rascals
1969
1. "Sugar, Sugar," Archies
2. "Aquarius/Let the Sun Shine In," Fifth Dimension
3. "I Can't Get Next To You," Temptations
4. "Honky Tonk Women," Rolling Stones
5. "Everyday People," Sly and the Family Stone
1970
1. "Bridge Over Troubled Water," Simon and Garfunkel
2. "Close to You," Carpenters
3. "American Woman," Guess Who
4. "Raindrops Keep Fallin' On My Head," B.J. Thomas
5. "War," Edwin Starr
1971
1. "Joy to the World," Three Dog Night
2. "Maggie May/Reason to Believe," Rod Stewart
3. "It's Too Late/I Feel the Earth Move," Carole King
4. "One Bad Apple," Osmonds
5. "How Can You Mend a Broken Heart," Bee Gees
2. This week's disgusting food item is something called haggis. 
Considered the national food of Scotland, I am told that most travelers will encounter haggis at least once on their visit. 
The dish generally consists of sausage combined with sheep's heart, liver and lungs, along with oatmeal, onions, spices and salt for flavor. While that may sound bad enough, Scots take it a bit further by cooking the confection in a sheep's stomach to preserve the taste.
I have a lot of questions about this, but the first is how did oatmeal get in this mix? Another is what kind of "taste" are we preserving by cooking it in a sheep's stomach?
Fun fact: On another Scottish-related note, the Scots' word for wife is "geggie." I know, I know. It makes about as much sense as why someone would voluntarily eat haggis.
3. Now it's time for Geoff Eighinger's "Thursday Three Spot."
By Geoff Eighinger
Greetings, MudMob! I hope you had a great holiday weekend and are all set to end this ridiculous year! If you are in need of a designated driver on Sunday night, just give Stevie Dirt a call.
Before we get to my NFL Top Five, here are my top five ways to spend New Year's Eve that do not involve getting tanked. Note: watching football during any of these five ideas is a given, which is why I won't be mentioning that.
5. Scrabble tournament: Whether you're with friends, family or both, expanding your vocabulary with this classic game can lead to copious amounts of fun and excitement. Recommended beverage: root beer float (you can spend the down time mixing it up a bit, while your dad takes forever and decides on the word "IF").
4. LEGO project: This is guaranteed to be hours and hours of satisfaction and entertainment. Do not, however, use an official LEGO creation. Make your own. It's more rewarding. Recommended beverage: two cold cans of Pepsi (to energize your brain for an evening of architecture and plastic bricks).
3. Family/friend trivia game: Not a trivia game from the store, but a game where you quiz your group about how well they do or do not know you. Recommended beverage: bottled water (easiest to clean up after a spit take).
2. Airing of grievances: Stolen from Frank Costanza's Festivus tradition on "Seinfeld," this gives everyone an opportunity to hash out any issues before the year ends. Recommended beverage: Fruit punch (everyone will have funny red upper lips and it will add necessary laughter to a tough discussion).
1. Read Muddy River News: This is my shameless plug to see if the editor will start giving me a paycheck. (PUBLISHER'S NOTE: Geoff Eighinger was subcontracted by Steve Eighinger, meaning son is on dad's dime…again. And your continuing lack of respect for the Cowboys isn't earning any brownie points either. JRG)
Word of advice: Never save your resolutions for the new year. If you really wanna make a change, start immediately.
And now, my NFL Top Five going into Week 17:
5. Cincinnati Bengals (11-4) Last week: NR
In very sneaky fashion, Joe Burrow and Co. have won seven in a row.
4. Kansas City Chiefs (12-3) Last week: 4
All signs are pointing to a showdown with Buffalo for the AFC Championship.
3. Buffalo Bills (12-3) Last week: 3
All signs are pointing to a showdown with KC for the AFC Championship.
2. Philadelphia Eagles (13-2) Last week: 1
Well, we found out that Gardner Minshew was no Jalen Hurts. But, the good news is that he's his own man and can step up when needed. The Eagles, however, just aren't as strong without Hurts.
1. San Francisco 49ers (11-4) Last week: 2
I don't care what anyone says, this is the team to beat. EIGHT straight wins. NEW quarterback slowly becoming legendary. FEWEST points allowed in the league. NOTHING will stop this team.
Steve's Thought O' The Day — Has anyone ever told Brock he has a Purdy mouth?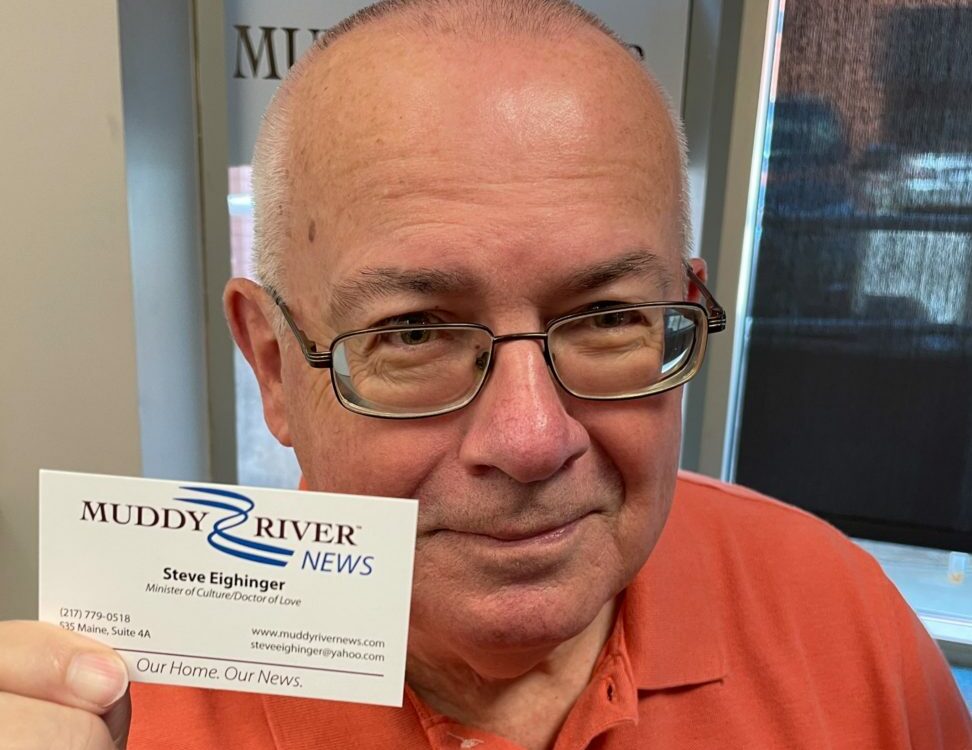 Steve Eighinger writes daily for Muddy River News. He forgot a thought o' the day and the publisher had to step in.
Miss Clipping Out Stories to Save for Later?
Click the Purchase Story button below to order a print of this story. We will print it for you on matte photo paper to keep forever.