DAILY DIRT: Maggie, Jeremiah and a werewolf with a Chinese menu in his hand
November 8, 2022 | By Steve Eighinger, Muddy River News Minister of Culture and Doctor of Love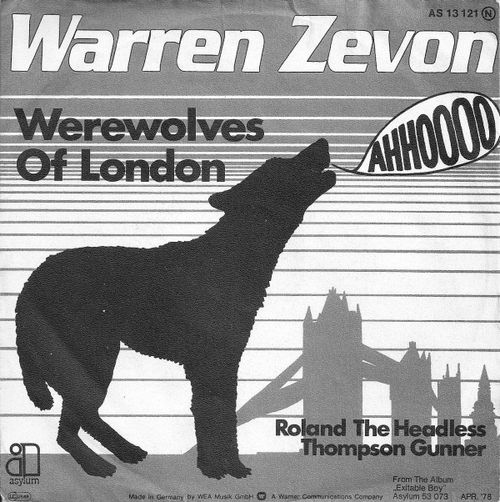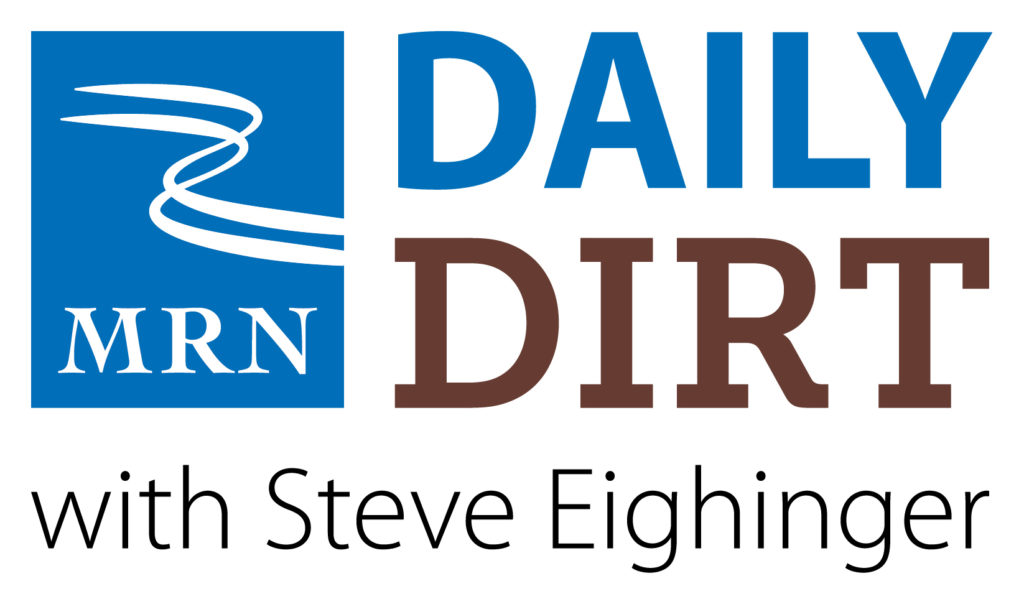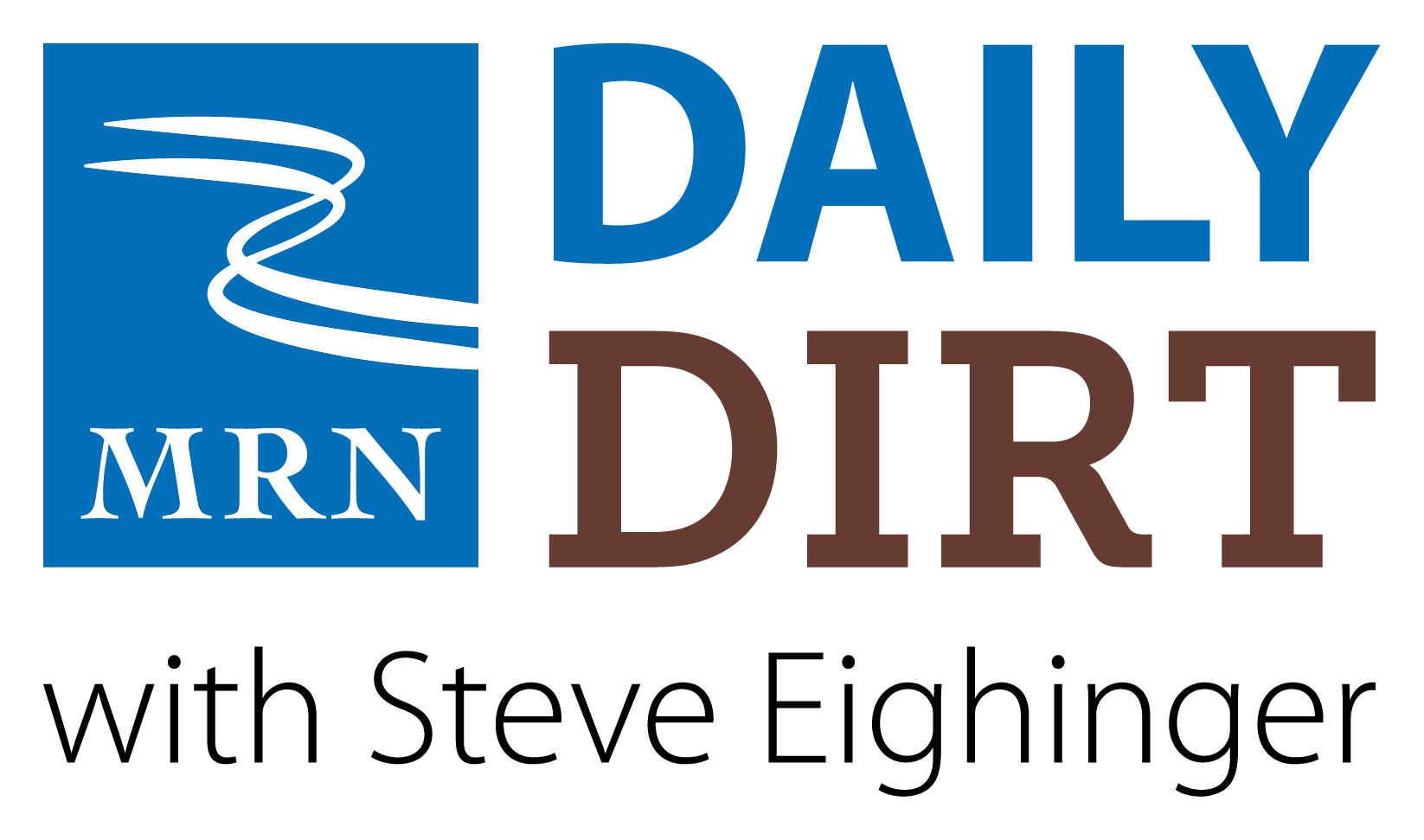 I'm not sure, but I think I qualify as a gangster of love … Welcome to today's three thoughts that make up Vol. 444 of The Daily Dirt.
1. Admit it, there's a good chance you'll give a song a listen if that first line is creative and/or memorable.
With that in mind, today and Wednesday we're going to look at some of the most iconic first lines of hit songs in both the rock/pop and country music genres.
Today, we examine the rock/pop format. These are 10 of my all-time favorites. I'm not saying they are the best, because there's no correct answer(s) in a category like this. Hey, I even have the first line of a Prince song listed. (See! I don't think all of his work is overrated!)
1. "Wake up, Maggie. I think I've got something to say to you." — Rod Stewart. From the classic "Maggie May" offering that made Rod the Mod a household name in 1971.
2. "Jeremiah was a bullfrog." — Three Dog Night. What many likely don't realize is 1970's "Joy to the World" was actually written by folk/country artist Hoyt Axton.
3. "I saw a werewolf with a Chinese menu in his hand." — Warren Zevon. The best part of this 1978 song was it never took itself too seriously. (Do you remember Kid Rock's 2007 hit "All Summer Long"? If not, check it out. It samples Zevon's hit, along with "Night Moves" by Bob Seger and "Sweet Home Alabama" by Lynyrd Skynyrd.)
4. "I read the news today, oh boy." — Beatles. From 1967's "A Day in the Life" from "Sgt. Pepper's Lonely Hearts Club Band," this is arguably the most iconic first line ever produced by the Fab Four.
5. "Hello darkness my old friend, I've come to talk with you again." — Simon and Garfunkel. This 1964 song, "The Sound of Silence," probably more than any other Simon and Garfunkel entry, epitomizes what their music was, is and will always be.
6. "Ooga-chaka, Ooga-ooga, Ooga-chaka, Ooga-ooga…" — Blue Swede. The Swedish band's 1974 take on the 1968 hit from B.J. Thomas is legendary.
7. "When I find myself in times of trouble, Mother Mary comes to me, speaking words of wisdom … Let it be." — Beatles. The 1970 reference to Mother Mary is a tribute to Paul McCartney's mother. By the time "Let It Be" was released, the end of the Beatles was imminent.
8. "Some people call me a space cowboy, some call me the gangster of love." — Steve Miller Band. Go ahead, you want to say the next line, too: "Some people call me Maurice, 'cause I speak of the pompatus of love." Even though 1973's "The Joker" goes downhill a bit after a great opening, it's still a worthy member of this list.
9."She was a fast machine, she kept her motor clean." — AC/DC. Go ahead, you want to sing along with one with this one, too: "She was the best damn woman that I ever seen." It's hard to believe "You Shook Me All Night Long" is 42 years old.
10."Dearly beloved, we are gathered here today to get through this thing called life." — Prince. The intro to 1984's "Let's Go Crazy" is close to perfect.
2. This edition of crazy town names takes us back to Europe.
Can you imagine being the guy who made the "welcome to" signs for some of these places? I would guess it may have been difficult to keep a straight face:
Poo, Spain.
Batman, Turkey.
Ugley, England.
Bastardo, Italy.
Christmas Pie, England.
Dull, Scotland.
Lemu, Finland. (By the way, the tranbslation for "Lemu" is "bad smell.")
Mirosi, Romania. (The reason this is included is for the translation, which is "you stink." I wonder if Lemu and Mirosi are sister cities?)
A, Norway. (Yes, one letter.)
Aa, Estonia. (Yes, two letters.)
Horny Bar, Slovakia.
Rottenegg, Austria.
Horni Police, Czechia. (The town has even offered a million hours of free porn to capitalize on its suggestive name, according to farandwide.com)
Fjuckby, Sweden.
Shitterton, England.
Assholmen, Sweden.
3. I came across some interesting license plates in recent days, but none, in my humble opinion, quite good enough to bounce any of our Great Plate Debate of 2022 incumbents:
Gold medal: IMDUMB. Still the king.
Gold medal:OHYO ST8. I hope I come across this car again. Obviously, we are kindred spirits.
Silver medal:
1 KWIKI. I wonder how many questions the owner of this vehicle has had to answer over the years?
Best of the rest from the past week:
ND ROCS 5
GERT
GRAM E 79
LUCY
RIDING
SCARAB 8
4 HERD
JANENME
Steve Thought O' The Day — Let it be. Just let it be.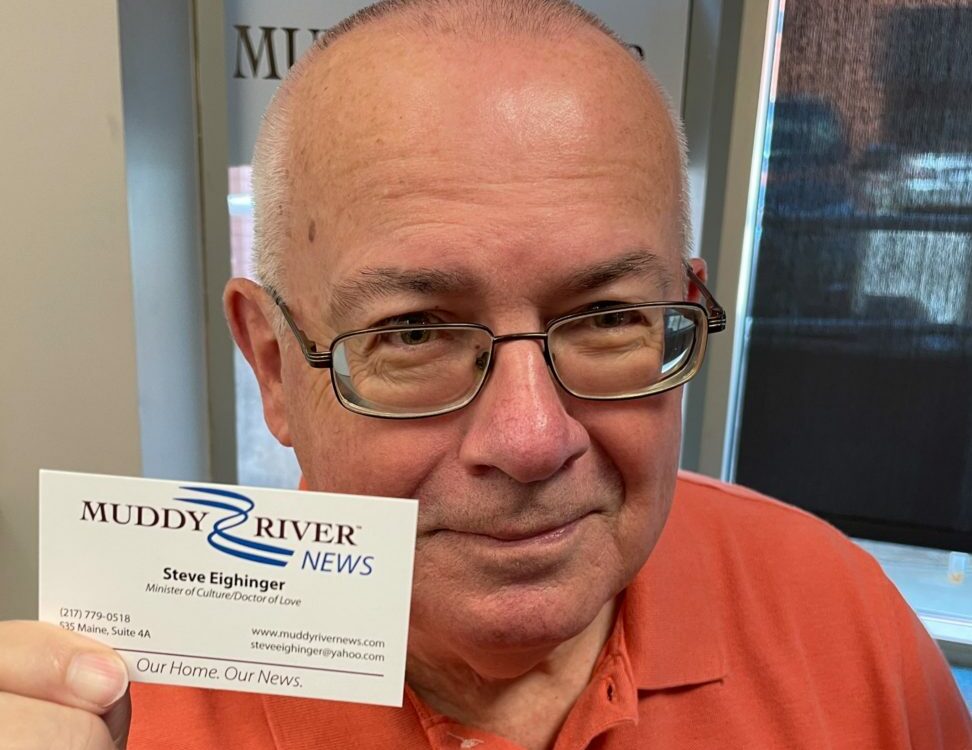 Steve Eighinger writes daily for Muddy River News. He whispers words of wisdom…sometimes.
Miss Clipping Out Stories to Save for Later?
Click the Purchase Story button below to order a print of this story. We will print it for you on matte photo paper to keep forever.