DAILY DIRT: Most important part of Super Bowl Sunday? The Super Bowl snacks, of course!
February 3, 2023 | By Steve Eighinger, Muddy River News Minister of Culture and Doctor of Love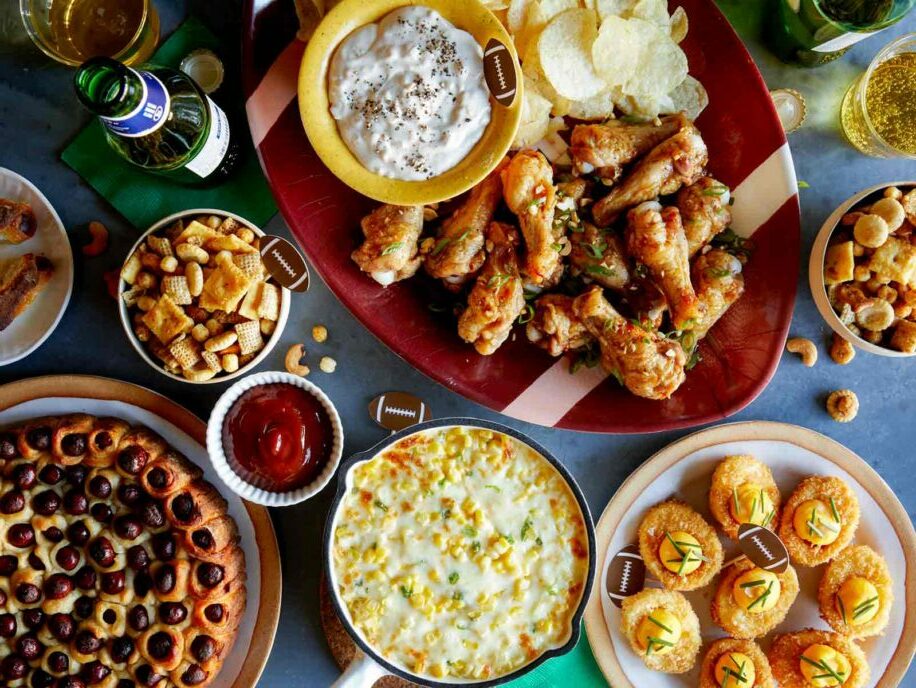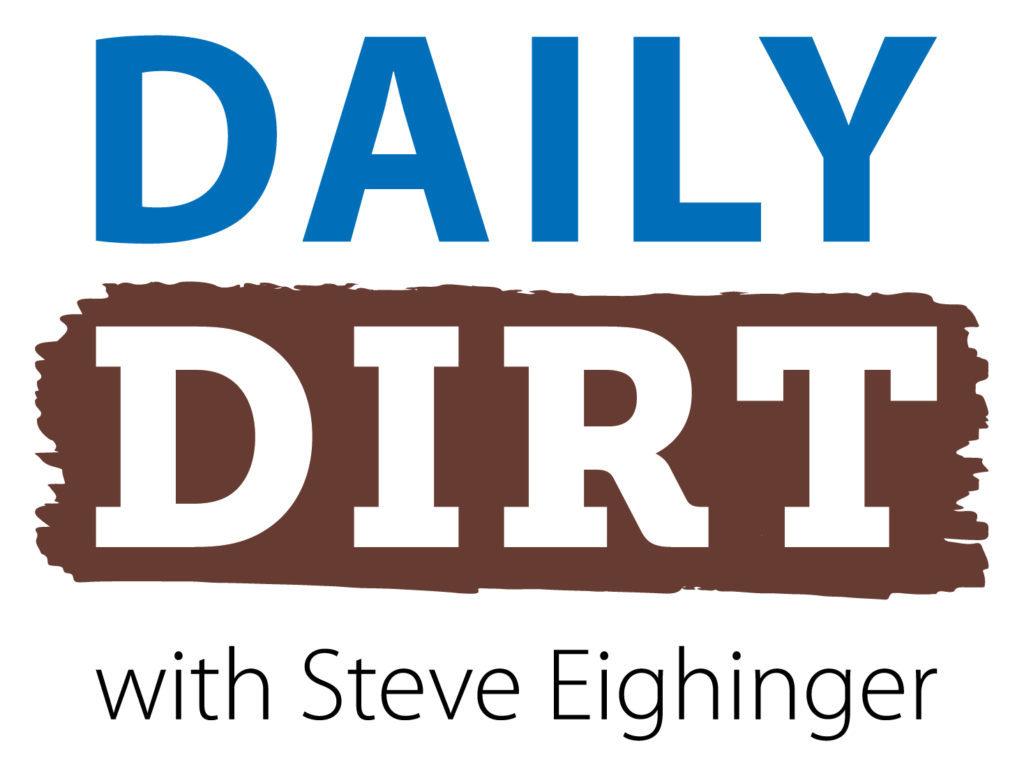 You WILL be hungry after reading today's edition … Welcome to today's three thoughts that make up Vol. 517 of The Daily Dirt.
1. The Super Bowl is a little more than a week away, and next to the game itself, what is the most important item connected to the big day?
Yep, the snacks.
Actually, more years than not, the game itself tends to get rather boring and strung out, so the ensuing food items are probably THE most important part of Super Bowl Sunday.
These are my picks for the perfect Super Bowl snack(s). How many will be available at your house on Super Bowl Sunday? (For the record, I have not listed any accompanying items such as dips, etc., only the principal snacks themselves.)
1. Chicken wings: You can offer these little treasures in so many different and delicious ways. And if you're not feeling up to frying them yourself (and seriously, who will be?), you can always order from one of several local outlets and buy 10 or 20 dozen, depending on the amount of neighbors and friends who will be inhabiting your living room that day.
2. Pizza: Super Bowl Sunday is the busiest day for America's favorite pizza chains, so order early. Pizza is a hit any day of the year, whether it is homemade, frozen or from one of America's best pizzerias. Plus, this food is perfect for feeding a ravenous crowd.
3. Potato skins: What's not to love about the classic combination of cheddar cheese and bacon melted onto a crisp potato skin? Some also enjoy it topped with sour cream and chives, although I am not one of those.
4. Pigs in a blanket: These are simple and easy to make, yet extremely popular and perfect for a football crowd. They are little hot dogs rolled in pastry dough and perhaps the easiest dish to provide. You roll up the hot dog, pop it into the oven and then dip it into your sauce of choice (or you can skip the sauces, of course). This dish may lack the proverbial wow factor, but those little doggies sure are good.
5. Nachos: The iconic combination of tortilla chips, guacamole, salsa, melted cheese, beans, meat, olives and onion (or simply tortilla chips and cheese) is just about impossible to dislike.
Honorable mention
Sliders: The tiny burgers are always a hit, but I have steered away from sandwiches for the most part. Keep the snacks simple and easy.
Pulled pork sandwiches: Barbecue is always a hit, but again, if you want to keep the process of providing snacks simple this could become a bit cumbersome.
Chili: Chili is usually a project, and some people are quite finicky about it. But if Super Bowl Sunday is cold and it's snowing outside, chili could be the most popular offering to a football crowd. But remember, chili is not the easiest thing to eat while watching an intense game of football. It's also quite filling, which isn't great when there's a whole table of game-day snacks to dive attack.
Subs: If you opt for subs, go with the party sub idea. You know, those huge, long sandwiches you can cut into many, many mini-subs.
2. Have you noticed the big deal being made about Patrick Mahomes and Jalen Hurts being the first Black quarterbacks to start against one another in a Super Bowl?
Aren't we beyond this yet? Mahomes and Hurts are quarterbacks. Period. Is it really relevant they are Black, white or striped?
3. Here's another list of U.S. towns with strange names:
Gold medal: Hell For Certain, Ky. Hell For Certain is a tiny town in eastern Kentucky that sits on a creek of the same name. No one knows for sure why it's called this rather strange name, but Kentucky lore indicates that when a visitor to the site returned home and was asked about the Kentucky town, he responded it was "hell for certain." The population is about 350.
Silver medal: Scratch Ankle, Ala. Localted about 80 miles southwest of Montgomery, there are reportedly plenty of rumors on how the town got its name. "We have what we call black gnats, about the size of red bugs," says one resident. "If you roll up your pants and sit out in the afternoon, you'll call it Scratch Ankle too." Population is about 200.
Bronze medal: Knockemstiff, Ohio. Knockemstiff is the home of a famous futsal tournament. Futsal is a football-based game played on a hard court smaller than a football field, and mainly indoors. Futsal is played between two teams of five players each, one of which is a goalkeeper. Population of Knockemstiff is about 4,000. The town is also known as Glenn Shade or Shady Glenn, and is located south of state capital Columbus.
Honorable mention: Dummer, N.H., Rough and Ready, Calif., Bread Loaf, Vt., Embarrass, Minn., Accident, Md., Greasy Corner, Ark., Blue Ball, Del.,Ty Ty, Ga.,Funk, Neb., Boogertown, N.C., Flasher, N.D., Hooker, S.D., Difficult, Tenn., Jot Em Down, Texas, Pinch, W. Va.
Steve Thought O' The Day — For some reason, Rough and Ready, Calif., sounds intriguing. So does Boogertown, N.C.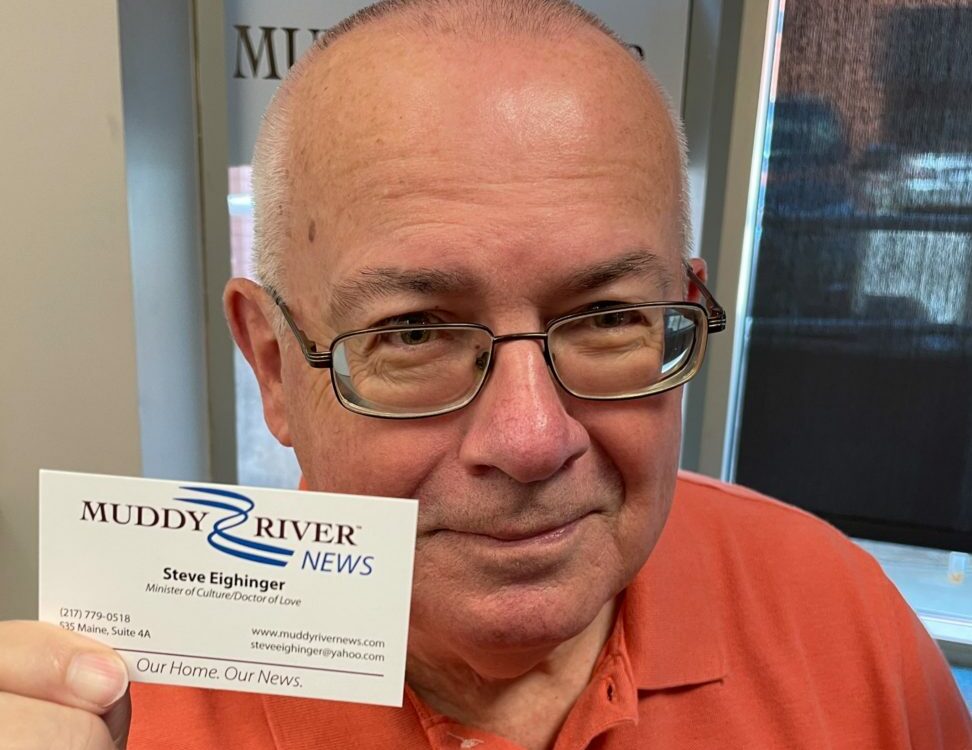 Steve Eighinger writes daily for Muddy River News. A prop bet should be how many snacks Steve consumes on Super Bowl Sunday.
Miss Clipping Out Stories to Save for Later?
Click the Purchase Story button below to order a print of this story. We will print it for you on matte photo paper to keep forever.