DAILY DIRT: People have started telling me "that I look great" … followed by a slight pause, and then … "for my age"
February 23, 2023 | By Steve Eighinger, Muddy River News Minister of Culture and Doctor of Love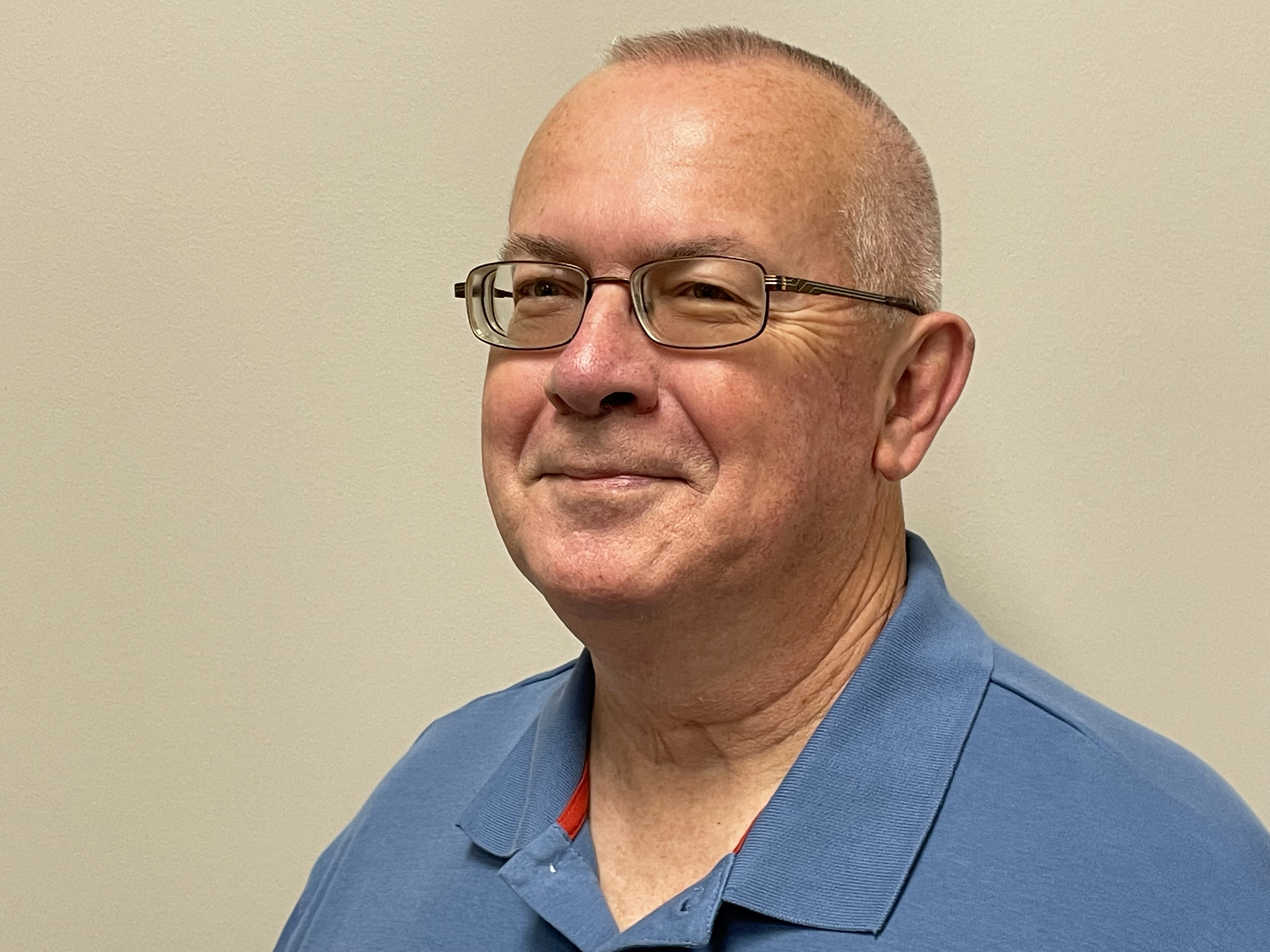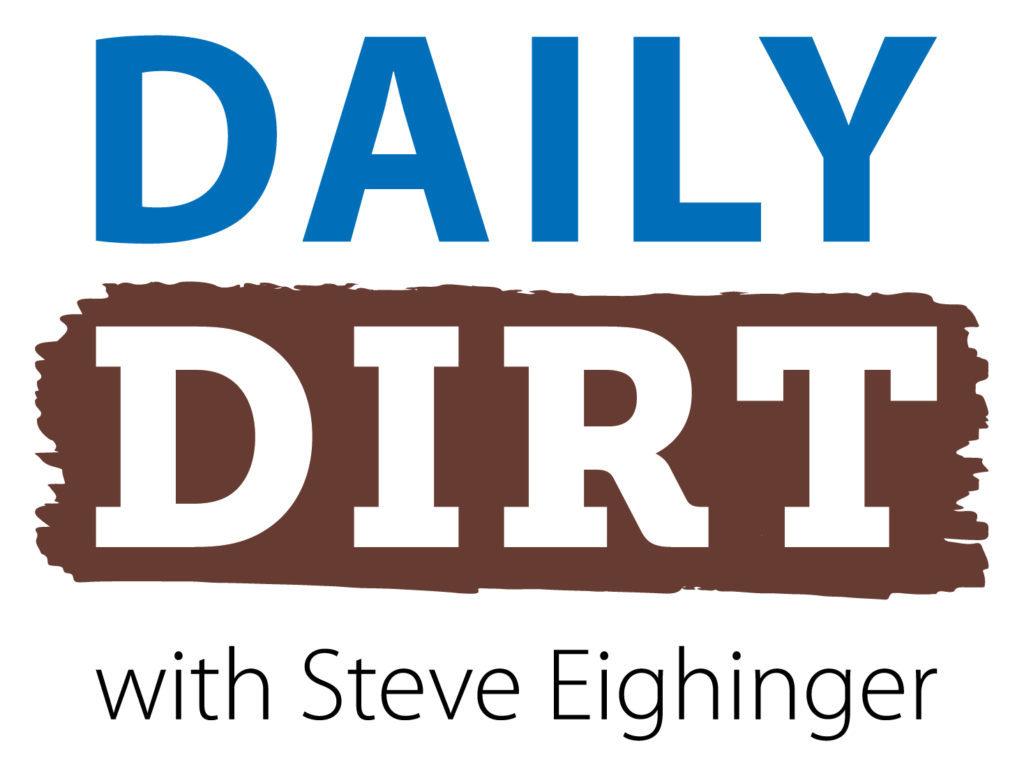 I truly am the same age as old people. When did that happen? … Welcome to today's three thoughts that make up Vol. 534 of The Daily Dirt.
1. As each year passes — heck, as each DAY passes — there are more and more signs in my life that I am getting old(er). See if any of these apply to you:
Surprisingly, I am now the same age as old people.
You find yourself calling your kids for all problems dealing with computers, cellphones and other kinds of tech support.
People have started telling me "that I look great" … followed by a slight pause, and then … "for my age."
Your children, by the way, are beginning to look middle-aged.
You wake up with that "morning after" feeling when there was no "night before."
Every time you pass a bathroom you think to yourself, "I might as well go since I'm here."
"Happy hour" is what you call nap time.
You turn lights off for economic reasons, rather than romantic reasons.
You know all the answers, but nobody asks you the questions.
You quit trying to hold your stomach in, no matter who walks into the room.
You constantly talk about the price of gasoline.
You can't remember the last time you laid on the floor to watch TV.
Your brain has gone from "you probably shouldn't say that" to "what the hell, let's see what happens."
2. The Great License Plate Debate Update for West-Central Illinois and Northeast Missouri has a new member on the medal stand.
Gold medal: BATLADY. Four weeks in a row at No. 1.
Silver medal: STARVED. If not for BATLADY, this would be an automatic gold medal.
Bronze medal: VRROOM. Welcome to our newest medal winner, spotted in the parking lot at Blessing Hospital.
Honorable mention: 1 TRUCKN, FANFAM 5, HARLEEY, TRUBLN 2, TUFFJ 98, KOKO, SMLFRY.
3. I was reading some Facebook posts from people regarding whether or not they felt Pete Rose belonged in the Hall of Fame.
"I don't give a hollering crap if you like the guy or not. Fact is he belongs in the Hall of Fame," wrote one fan. To which I replied, "What is the difference between a hollering crap and a basic crap?" To which the gentleman responded, "Well, a hollering crap is a little less stressful than a basic crap." And now I know.
Steve Thought O' The Day — Not long ago, I called my son for computer assistance at 2 a.m., which was 3 a.m. his time (he lives in Ohio). Fortunately, he was still up.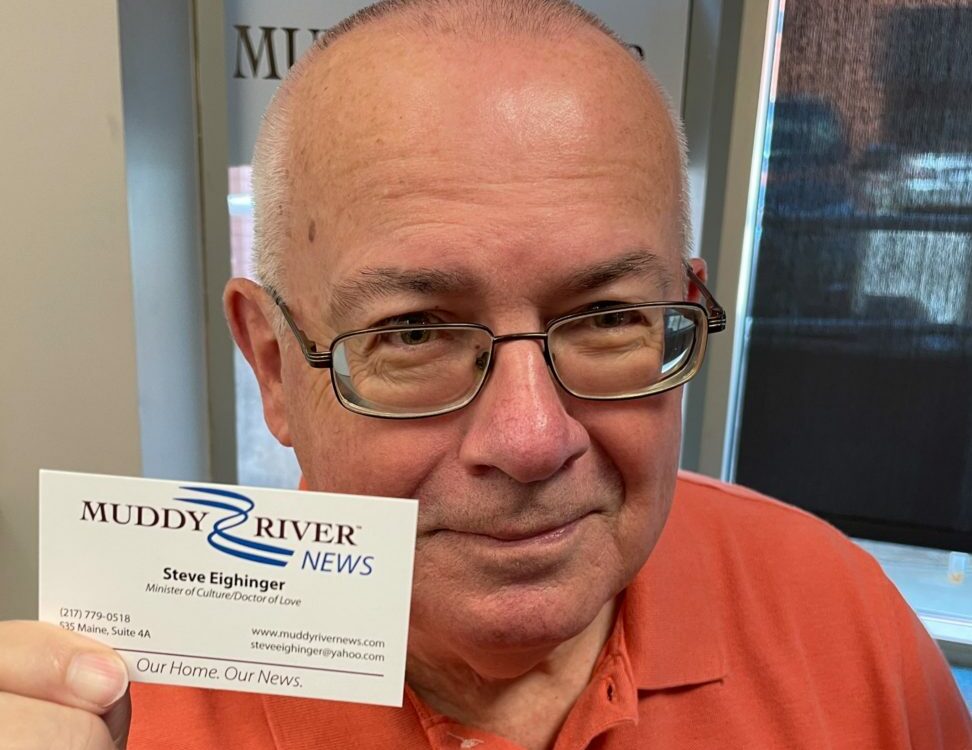 Steve Eighinger writes daily for Muddy River News. Like father, like son.
Miss Clipping Out Stories to Save for Later?
Click the Purchase Story button below to order a print of this story. We will print it for you on matte photo paper to keep forever.