DAILY DIRT: Rest in peace, Mr. Shannon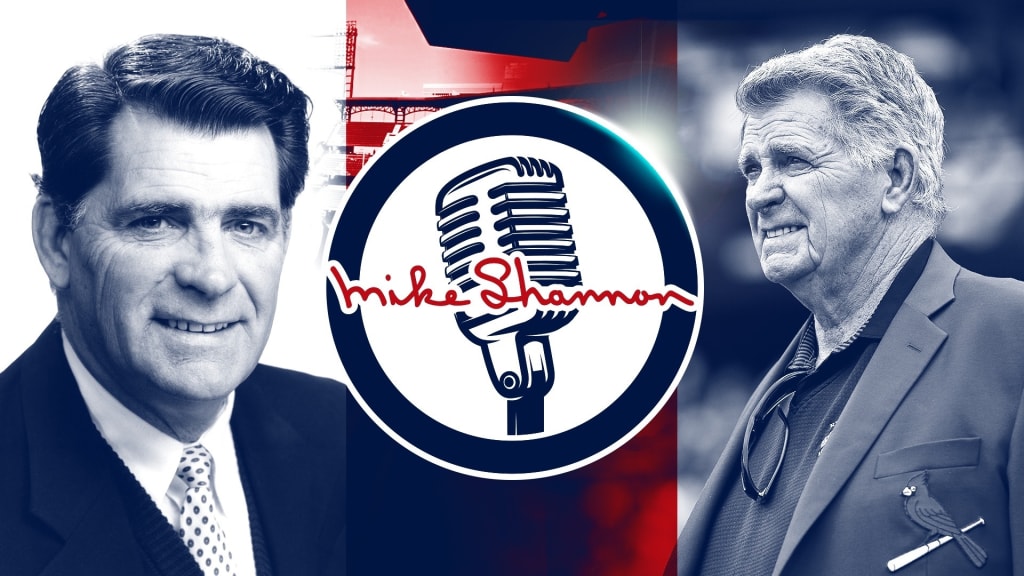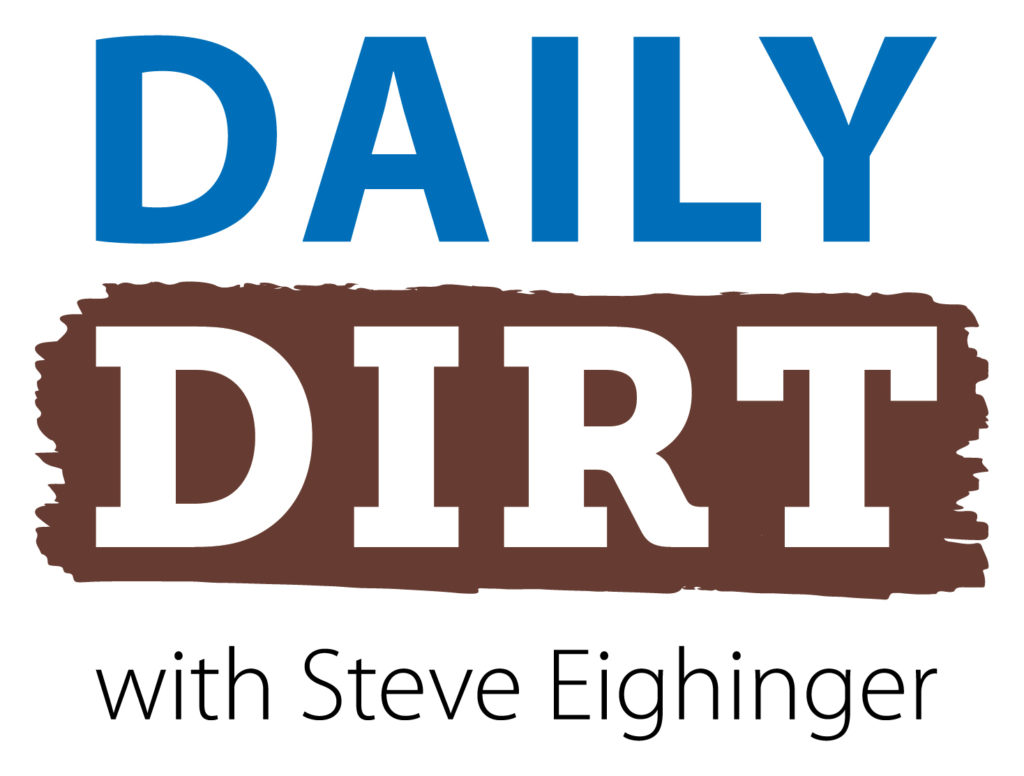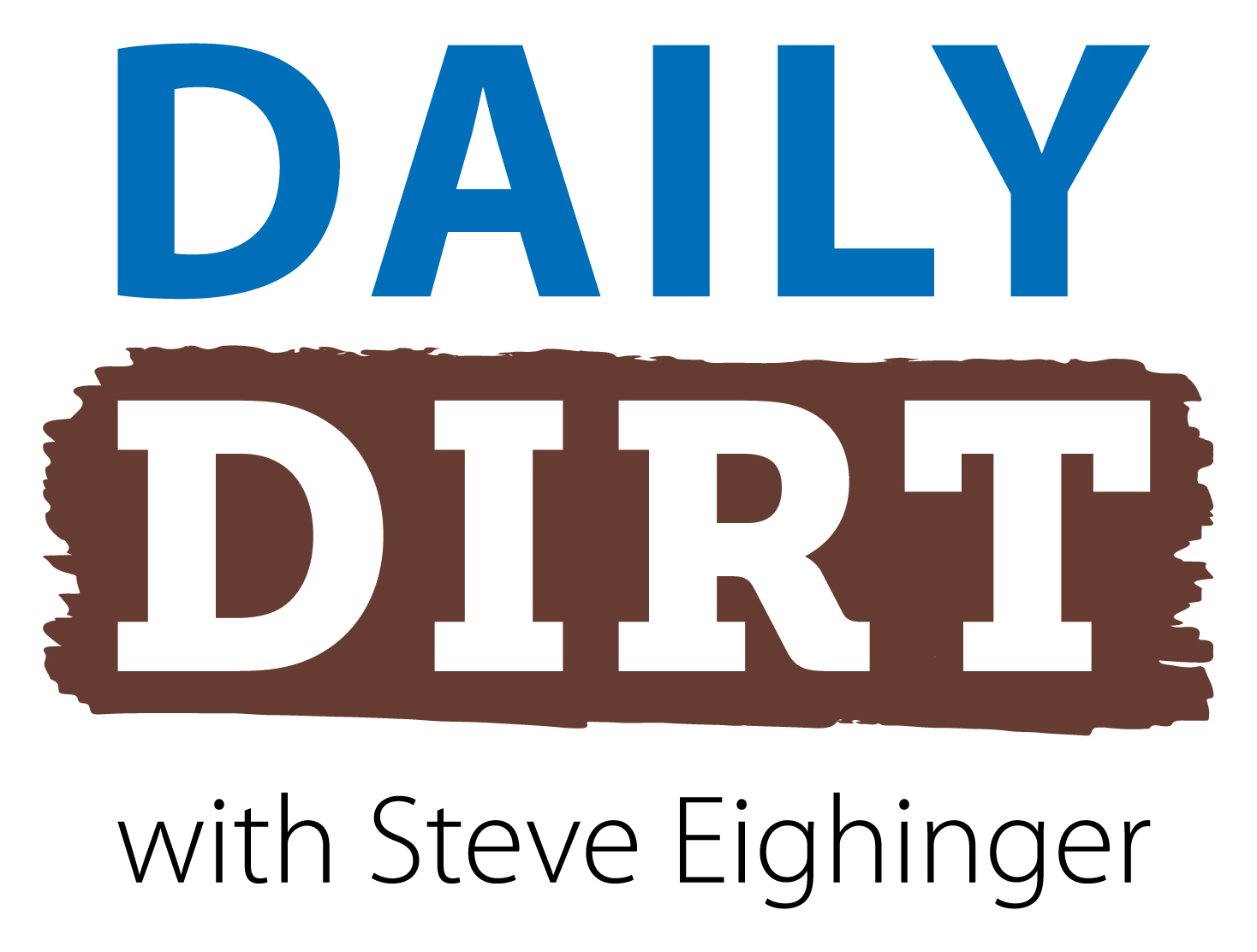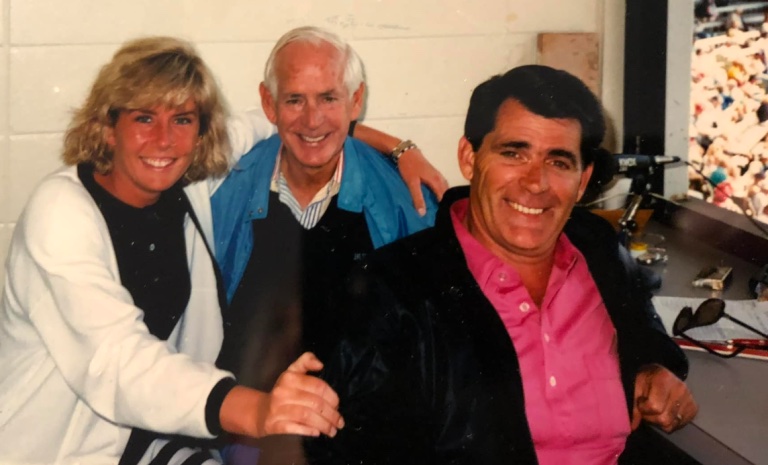 Wendy Wiese, a former KMOX radio co-worker of Mike Shannon's, said Sunday, "Love you always, Mike. Together again." Wiese was pointing to a photo of Jack Buck and Shannon broadcasting a Cardinals game … Welcome to today's three thoughts that make up Vol. 596 of The Daily Dirt.
1. I was genuinely saddened Sunday when hearing of the death of Mike Shannon, the former player and longtime broadcaster for the Cardinals.
Shannon, whose Cardinals' playing career was shortened by kidney disease, was a hometown hero and a fan favorite as both a player and a broadcaster. Shannon had his own peculiar command — or lack there of — of the English language. And listeners loved it. They loved his sincerity, his love for the Cardinals and his general approach to life.
My wife, Kathy, and I talked about Shannon while driving in the car Sunday afternoon. We both had met him and had an opportunity to talk with him several times. She thought of him more as Mike "the person," while to me he was "Mike the ballplayer" or "Mike the sportscaster."
Almost simultaneously, we looked at one another and said, "He was such a nice guy."
During Shannon's later years he spent considerable time in Quincy visiting friends, and I would occasionally run into him getting a burger or in some other public arena. He had that special knack of making a person feel like he (or she) was a long-lost friend. He was a great guy, in every sense possible.
While enjoying listening to the Cardinals since moving to Quincy 25 years ago, I can't honestly say I was any sort of diehard St. Louis fan — but I loved listening to Shannon on the radio. At one point, I probably knew as much about the Cardinals as I did my favorite team (that would be the Guardians for those who have never met me), and that was all due to Shannon.
I was probably no different than many, as far as what made Shannon so appealing. His way of capturing a moment was second to none. Some examples:
"And that youngster will leave the stadium with a souvenir today. Not a ball, but a nice looking bruise."
"Foul ball! Oh and it lands right in that lady's bush … (long pause) … And by Busch, of course, I'm referring to her ice cold beer. That sounds pretty good right about now."
"That foul tip bounced up and caught him right in the groins … and that'll really clear your eyes out."
"A hit up the middle right now would be like a nice ham sandwich and a cold, frosty one."
"Hideo Nomo is the biggest thing to hit Japan since they dropped that bomb on Nagashima!"
The Cardinals issued the following statement Sunday:
"He was our voice, our friend, and an icon for generations. We are heartbroken to learn of the passing of Cardinals legend and St. Louis native son Mike Shannon.

A St. Louis native, Shannon broke into the big leagues with the Cardinals in 1962 and became the regular right fielder during the 1964 World Championship season. During the 1964 Series opener vs. New York, he hit a game-tying, two-run homer as St. Louis went on to defeat the Yankees in seven games. In 1967 Shannon was moved to third base to make room for newly acquired right fielder Roger Maris, as the Cardinals went on to win two straight National League pennants in 1967 and 1968 as well as the 1967 World Series.

Mike's nine-year (1962-1970) playing career was cut short by a kidney disease and he joined the Cardinals front office in 1971 as assistant director of promotions and sales and entered the broadcast booth in 1972, where he remained for 50 years. His many years with the organization gave Shannon a unique insight in his commentary. He was honored throughout the 2021 season for his 50 years of service with the ball club.

Shannon received numerous awards and honors throughout his career. A gifted athlete, he was a High School All-American football player at Christian Brothers College High School in St. Louis, and in 1957 was named the Missouri prep Player of the Year in both basketball and football – the only player ever to receive both in the same year. He would attend the University of Missouri as a college quarterback before signing a contract to play for the Cardinals.

Shannon was named St. Louis Ambassador's 1993 Sportsman of the Year, received the 1985 Emmy Award for Sports Broadcasting, St. Louis chapter, and received the Sportscaster of the Year award for the state of Missouri from the National Sportscasters and Sportswriters Association (NSSA) in 2002, 2003 and 2014. In 1999, Shannon was inducted into the Missouri Sports Hall of Fame in recognition of his on-air career and as a player on the field, and in May 2013 the Missouri Sports Hall of Fame named Mike a Missouri Sports Legend, the 26th such honor given. In 2009, he was selected to be a member of the Academy of Missouri Squires and he was honored as St. Louis Press Club Media Person of the Year in 2010.

There will likely never be another broadcaster like Mike Shannon."
Mike Shannon was 83. Rest in peace, Mike.
2. Of my my three favorite male singers, No. 1 will be no surprise, but I had to think long hard — not to mention playing some tunes — to decide on Nos. 2 and 3. The final verdict(s):
Gold medal: Rod Stewart. In 1971, the future Rock and Roll Hall of Famer saw "Every Picture Tells A Story" and "Maggie May" simultaneously top both the U.S. and British album and singles charts, respectively. Rolling Stone magazine named him rock star of the year. And the rest, as they say, is history. Stewart, now 78, has sold an eye-popping 250 million records and has legions of fans worldwide. Stewart has been inducted twice into the Rock and Roll Hall of Fame, in 1994 as an individual artist and in 2012 as a member of Faces.
Silver medal: Cat Stevens. As I have mentioned before, you have to wonder where Stevens would stand today among music legends if he had not given up his singing career in the late 1970s when he converted to Islam. Interestingly, one of Stevens' hits, "The First Cut Is The Deepest," was later recorded by Rod Stewart and became a major hit again. Stevens, now 74, whose Islamic name is Yusuf Islam, returned to making secular music in 2006 and was inducted into the Rock and Roll Hall of Fame in 2014.
Bronze medal: Bruce Springsteen. The Boss shows no signs of slowing down, even at age 73. My favorite Springsteen song/video remains "Sherry Darling" from the 1979 No Nukes Concert in New York City. Not only was Bruce, a 1999 hall of fame inductee, at his best, but so was the late great Clarence Clemons and his saxophone. To many, Clemons was the heart and soul of the E Street Band. Clemons died in 2011 at age 69.
3. A happy birthday this week to:
Country singer Tim McGraw, the son of former MLB pitcher Tug McGraw, is 56 today.
Actor and former pro wrestler Dwayne Johnson — a.k.a "The Rock" — turns 51 on Tuesday.
Singer Frankie Valli (of Four Seasons fame) will be 86 on Wednesday.
NBC newsman Brian Williams will blow out 64 candles on Friday.
Singer Adele, a favorite of Muddy River News editor David Adam, turns 35, also on Friday.
Steve Thought O' The Day — The Cardinals are on pace to win 56 games.
Miss Clipping Out Stories to Save for Later?
Click the Purchase Story button below to order a print of this story. We will print it for you on matte photo paper to keep forever.