DAILY DIRT: Saddest of the sad? 'Love Story" and 'Brian's Song' lead the way in this tear-jerking top 10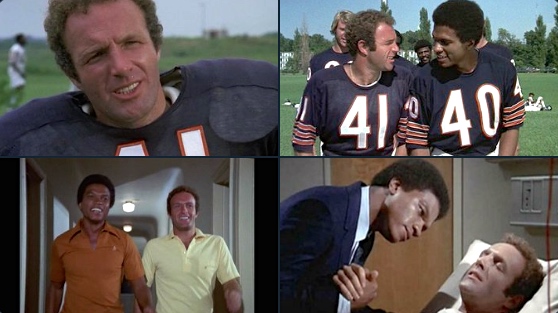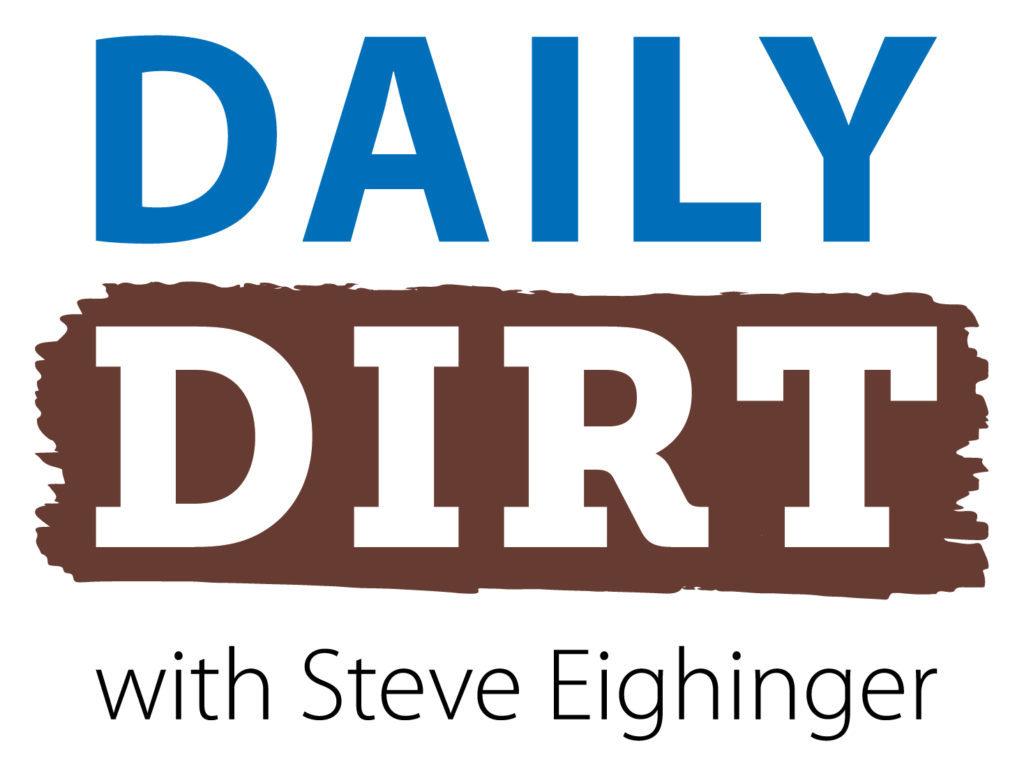 There are sad movies, and then are THESE sad movies … Welcome to today's three thoughts that make up Vol. 603 of The Daily Dirt
1. When I started putting together a list of the best of the saddest movies ever made, I soon realized I was going to need two specific categories:
A. Love stories.
B. All others.
The one common denominator in both categories is "tearjerkers." I think you'll agree.
Love stories
1. "Love Story" (1970): Going in, we all knew how this film was going to end. It didn't matter. Her performance in this movie made Ali MacGraw one of my favorite actresses forever.
2. "Ghost" (1990): To this day, every time I hear the Righteous Brothers' "Unchained Melody" it takes me back to some of those memorable scenes in this Demi Moore and Patrick Swayze classic.
3. "The Notebook" (2004): I can remember going to the theater with the Little Woman — a.k.a. Kathy — to see this movie, not actually expecting much. Boy, was I wrong. Rachel McAdams and Ryan Gosling were tremendous … and what an ending.
4. "Bridges of Madison County" (1995): Similar feelings about this movie going in, too. I couldn't see myself enjoying Clint Eastwood in any sort of role that did not involve shooting bad guys and a few good beatings of bad guys, Wrong again. Great, great movie.
5. "Romeo and Juliet" (1968): Olivia Hussey, who played Juliet in this memorable version of the classic — but tragic — love story, was only 15 at the time of filming.
All others
1. "Brian's Song" (1971): Arguably the finest made-for-TV film ever. The first time I saw it was on a Tuesday night during my senior year in high school. That was 52 years ago, and it still seems like yesterday. When Billy Dee Williams as Gayle Sayers is talking to a dying James Caan (Brian Piccolo). it's one of the saddest moments in movie history.
2. "Knute Rockne All-American" (1940): The iconic Notre Dame fight song never sounded better. And when Rockne's airplane takes off for what would be his final flight, it's truly sad. Oh, and we haven't even touched on the "Win one for the Gipper" part of the film.
3. "Remember the Titans" (2000): Were there some inaccuracies in how the Titans were portrayed? Yes. Did it really matter? No. The Gerry Berier funeral scene(s) will stay with you for a long time.
4. "Schindler's List" (1993): If, when you watched this you were not emotionally affected, I hope you checked your pulse.
5. "Titanic" (1997): I know, I know. This entry could have easily qualified for the love story category, but I felt there was more going on in this film than simply Rose (Kate Winslet) and Jack (Leonardo DiCaprio).
2. Here are some more names of weird towns across this great land:
Gold medal: Big Sag, Montana
Silver medal: Sweet Lips, Tennessee
Bronze medal: Gas, Kansas (yes, abbreviated it is Gas, Kan.)
Honorable mentions
Hopeulikit, Georgia
Worms, Nebraska
Elephant Butte, New Mexico
Eek, Alaska
Burnt Corn, Alabama
Possum Grape, Arkansas
Scratch Ankle, Alabama
Tarzan, Texas
The Bottle, Alabama
Uncertain, Texas
Waterproof, Louisiana
Bad Axe, Michigan
Howey-In-The-Hills, Florida
Chunky, Mississippi
3. Did you ever wonder why there were only four figures on Mount Rushmore, or why none have been added over the years?
Well, I have. Here's what I found out:
Each of the heads on Mount Rushmore is about 60 feet high. Those heads of George Washington, Thomas Jefferson, Abraham Lincoln and Theodore Roosevelt took 14 years (1927-1941) to build. Ironically, the mountain's original sculptor, Gutzon Borglum, died in 1941 of a heart attack, shortly before the project was finished.
Over the years, there were unsuccessful proposals to add a fifth head to the sculpture, including the likeness of Susan B. Anthony, John F. Kennedy, Ronald Reagan, Franklin D. Roosevelt and Barack Obama. Modern engineers have said the area cannot support any additional structures.
Borglum is also associated with various other public works of art across the U.S., including Stone Mountain in Georgia, the statue of Union General Philip Sheridan in Washington, D.C., plus a bust of Abraham Lincoln that was was exhibited in the White House by Theodore Roosevelt and is now held in the United States Capitol crypt in Washington, D.C.
Steve Thought O' The Day — Arguably, the two most famous movies with Mount Rushmore as a central piece to the plot have been "North by Northwest" (1959) and "National Treasure: Book of Secrets" (2007). Both were adventure-thrillers, "North by Northwest" starring Cary Grant and "National Treasure: Book of Secrets" featuring Nicolas Cage.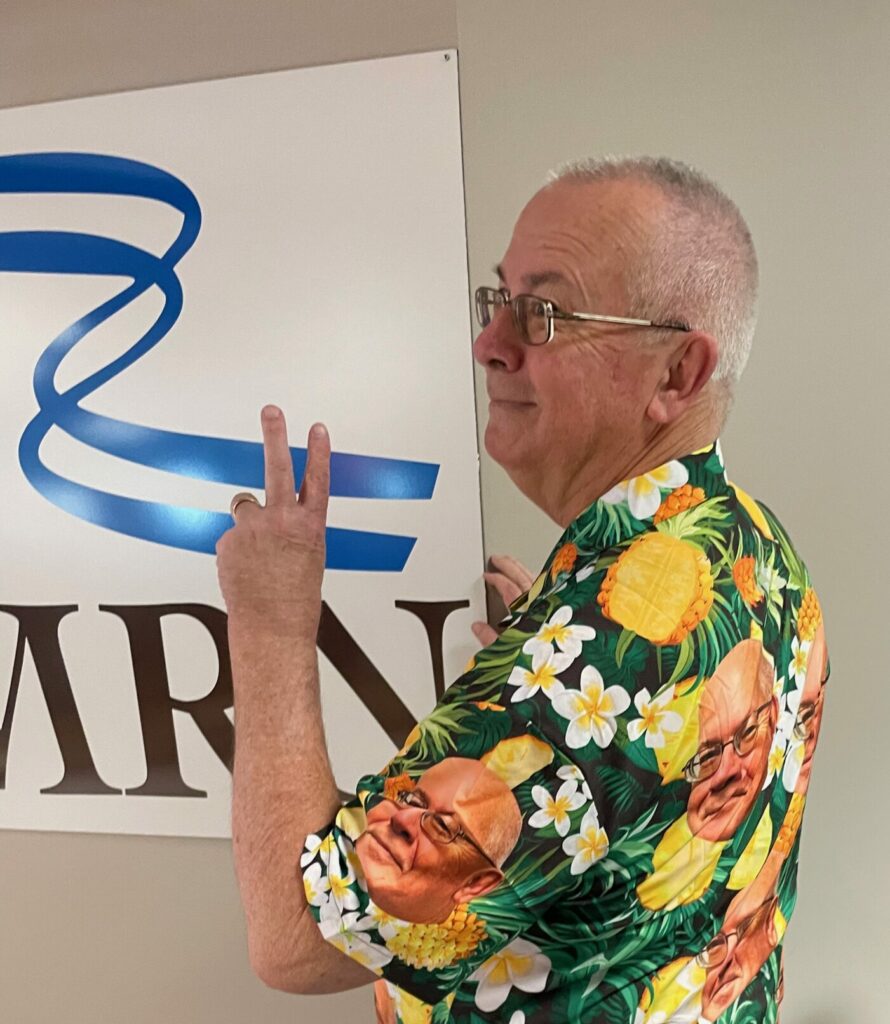 Steve Eighinger writes daily for Muddy River News. Our country is too polarized to agree on who a fifth face on Mount Rushmore would be anyway. Hell, we already have people who believe it should be taken down.
Miss Clipping Out Stories to Save for Later?
Click the Purchase Story button below to order a print of this story. We will print it for you on matte photo paper to keep forever.