DAILY DIRT: Tales of Thanksgiving and turkeys gone awry
November 20, 2023 | By Steve Eighinger, Muddy River News Minister of Culture and Doctor of Love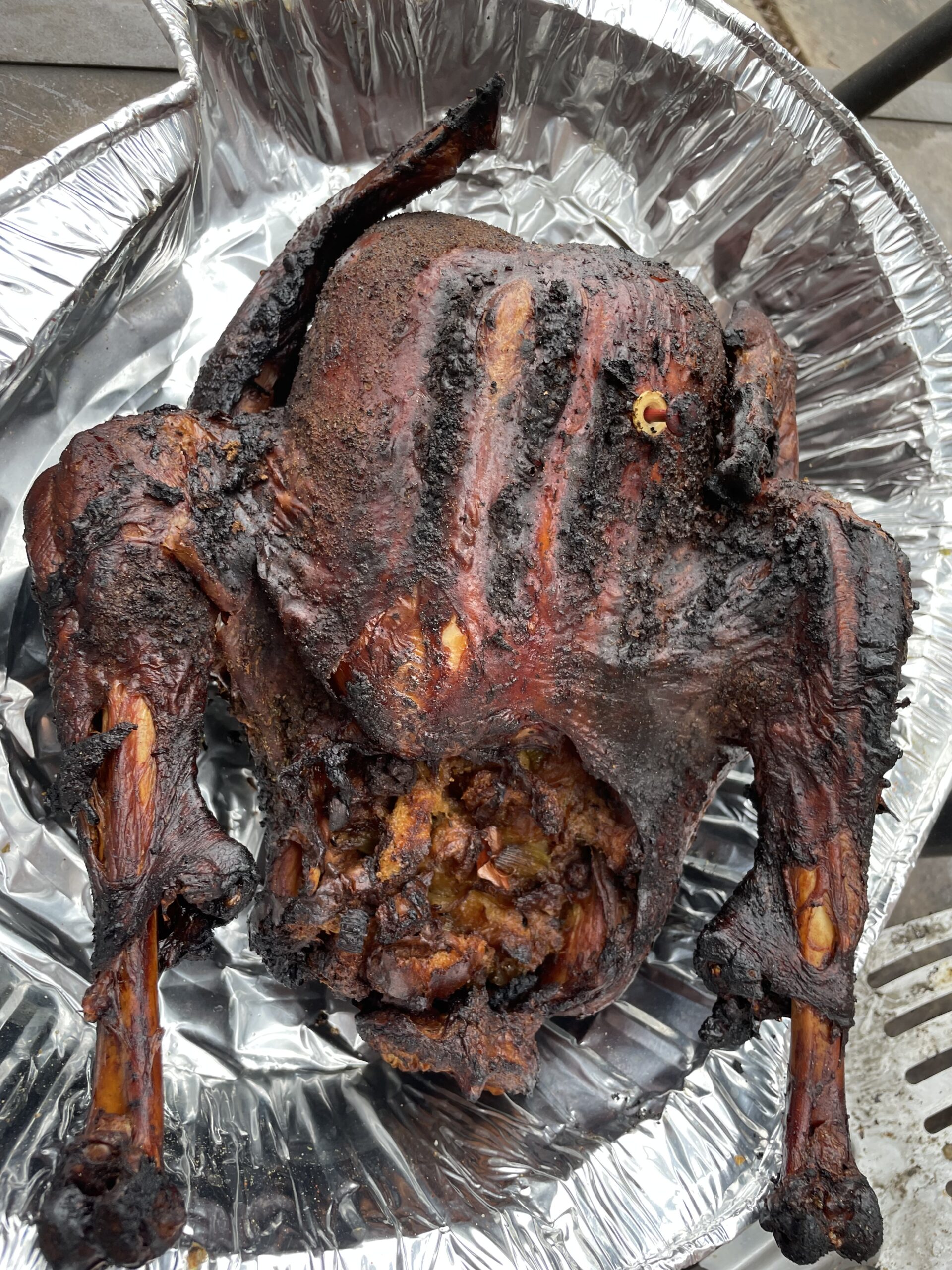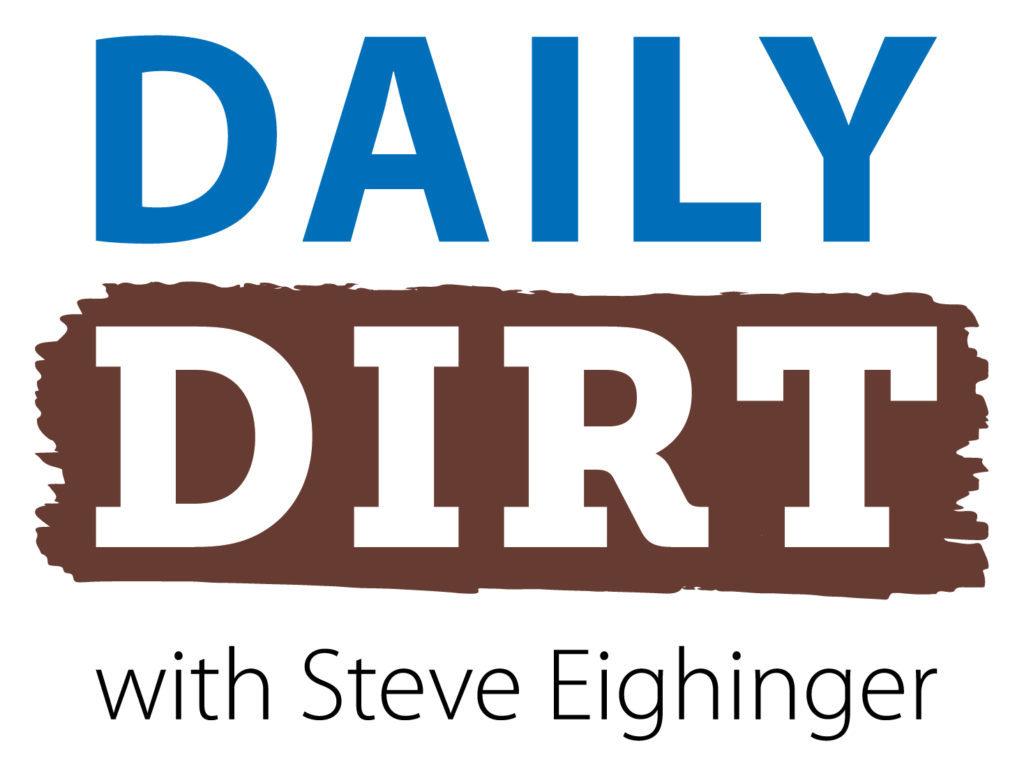 Ah yes, when Thanksgivings take an unexpected wrong turn … Welcome to today's three thoughts that make up Vol. 787 of The Daily Dirt.
1. We're just a few days away from Thanksgiving, which along with great food usually comes great stories, too.
I've collected what I feel are 10 of the most comical accounts of Thanksgivings gone awry. They've been gathered from all sorts of sources across the internet. See if your family has experienced anything similar.
We'll count them down, saving what I think is the best for last:
10. "My female cousin and I like to have burping contests. One year, after eating Thanksgiving dinner, we started our competition. Swallow air, force a burp, swallow air, force a burp. Belches kept escalating until the point where she ends up vomiting all over the table. I conceded defeat because I didn't feel like trying to top that."
9. "Thanksgiving cooking tip of the day: The turkey will cook faster if the oven is on."
8. "Nothing like accidentally sneezing on the turkey to start Thanksgiving dinner off, right?"
7. "Pissing people off at Thanksgiving by volunteering to bring the turkey and saying, 'Oh crap, I forgot I was supposed to bring a turkey' the moment I step in the door."
6. "Text your mom on Thanksgiving afternoon, asking, 'How many minutes do I microwave a 25-pound frozen turkey?'"
5. "My sister showed up with four pumpkin pies, and each pie had a cat footprint in it."
4. "Found grandma's wedding ring in the turkey one year … she did not even know it was not on her finger."
3. "My dad and uncle tried frying a turkey, very drunkenly. They eventually forgot about it and the oil went went up in flames — and so did the side of my uncle's house."
2. "I left an ashtray on the table and my grandma accidentally used it to season the turkey."
1. My grandmother took the turkey out of the oven on the tray, looked around, and put it on the ground for like three seconds. She intended for it to be there for three seconds! Her dog, Rosco, had been following her all day. Earlier she tossed him a turkey giblet, and I guess that didn't sit well with him. Rosco shit all over my grandma's leg, floor and freshly-cooked turkey in one explosive blast of fiery diarrhea."
2. Attention, husbands.
How many of you have had a conversation with your wife after she has put on new pillow cases, a new bedspread and maybe even added a few ornamental pillows? You feel like your are required to feign excitement, right?
Correct me if I'm wrong, but I'm guessing the following is what you would REALLY like to say in a situation like that, right?
Husbands all over the world: "Ladies, if you put on new pillow cases and a new bedspread and we don't notice, we still love you. But please don't get mad. We just don't care. We. Don't. Care."
3. It's now crunch time in college football.
Some huge games this weekend, and the outcomes will have a major influence on which schools reach the College Football Playoffs.
This week's Daily Dirt rankings:
1. Georgia (11-0): Bulldogs close out another perfect regular season. This week's prediction: Georgia 56, Georgia Tech 3.
2. Ohio State (11-0): This is the week we've been waiting for since that loss to Michigan a year ago. The difference in today's game should come from the Ohio State defense. I'll be shocked if this is a high-scoring game. Michigan and Ohio State will be a matchup of top-five teams for the 13th time, the most of any rivalry. The Buckeyes are 7-4-1 in those games.This week's prediction: Ohio State 19, Michigan 14.
3. Michigan (11-0): OK, so Michigan becomes the first school to reach 1,000 all-time victories, If the NCAA rules they mist vacate the 2021 and 2022 seasons, do the Wolverines lose all of those victories? Asking for a friend: This week's prediction: See above.
4. Washington (11-0): Huskies have not been this high in any ranking since 2016. This week's prediction:
5. Oregon (10-1): If the Ducks can beat their arch rival, then top Washington in the Pac-12 championship game they'll be in the playoffs. Mark it down. This week's prediction: Oregon 31, Oregon State 17.
6. Florida State (11-0): Sorry, Seminoles. But you lost your quarterback (Jordan Travis) and I feel the need to move you out of the top four. This week's prediction: Florida State 24, Florida 23. This has the potential to be your upset of the week.
7. Alabama (10-1): If the Tide downs Georgia in the SEC title game, will that be enough for them to forge their way into the playoffs? This week's prediction: Alabama 48, Auburn 10.
8. Texas (10-1): The Longhorns need an impressive win to get back into the postseason hatter. This week's prediction: Texas 38, Texas Tech 20.
9. Missouri (9-2): My new college football hero is that Thicker Kicker guy at Mizzou. This week's prediction: Missouri 38, Arkansas 24.
10. Louisville (10-1): A month ago, the Louisville-Kentucky game looked like it would have a huge impact on the rankings. Not so much anymore. This week's prediction: Louisville 44, Kentucky 28.
On the outside looking in: LSU (8-3), Oregon State (8-3), Penn State (9-2), Ole Miss (9-2), Oklahoma (9-2), Notre Dame (9-3), Arizona (8-3).
Steve Thought O' The Day — When I was in second or third grade, one of the kids in my class was actually named Robin Hood. To this day, I wonder what the heck his parents were thinking. The only worse first name would have been Neighbor.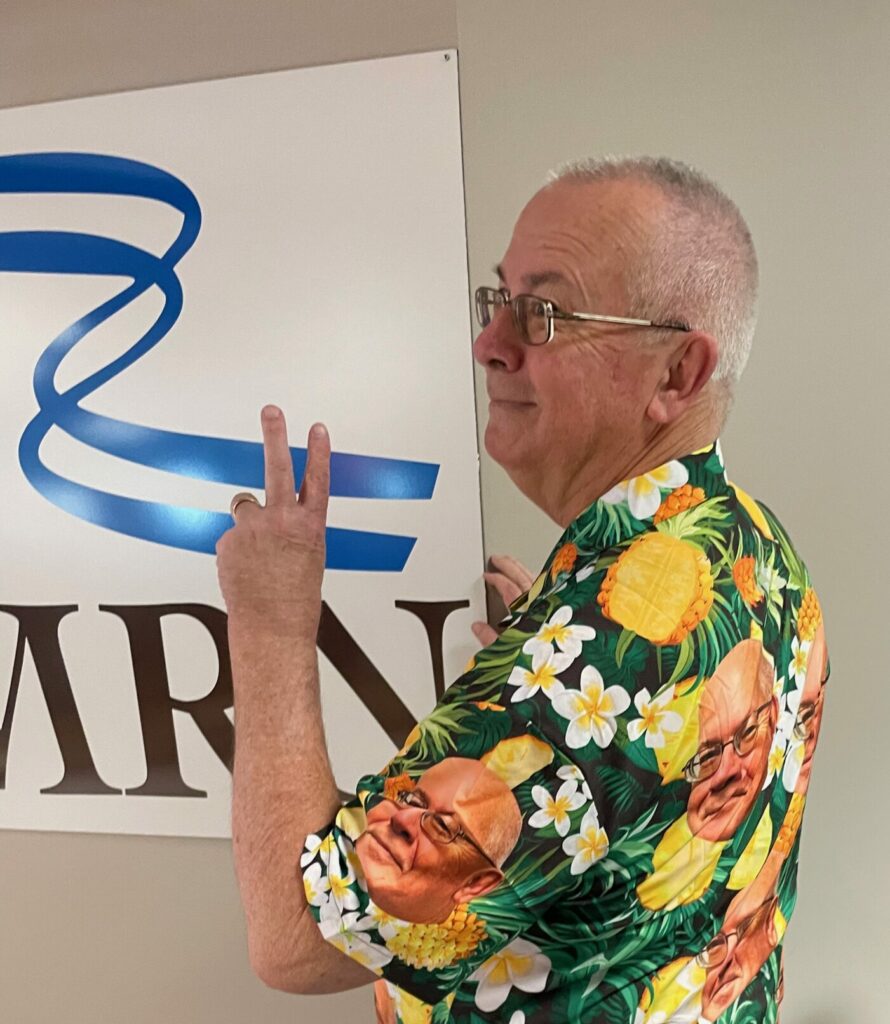 Steve Eighinger writes daily for Muddy River News. Thanksgiving and Michigan-tOSU all in the same week. It's a Steve-a-palooza!
Miss Clipping Out Stories to Save for Later?
Click the Purchase Story button below to order a print of this story. We will print it for you on matte photo paper to keep forever.