DAILY DIRT: Thanks, Aneyas. Friday nights will not be the same next fall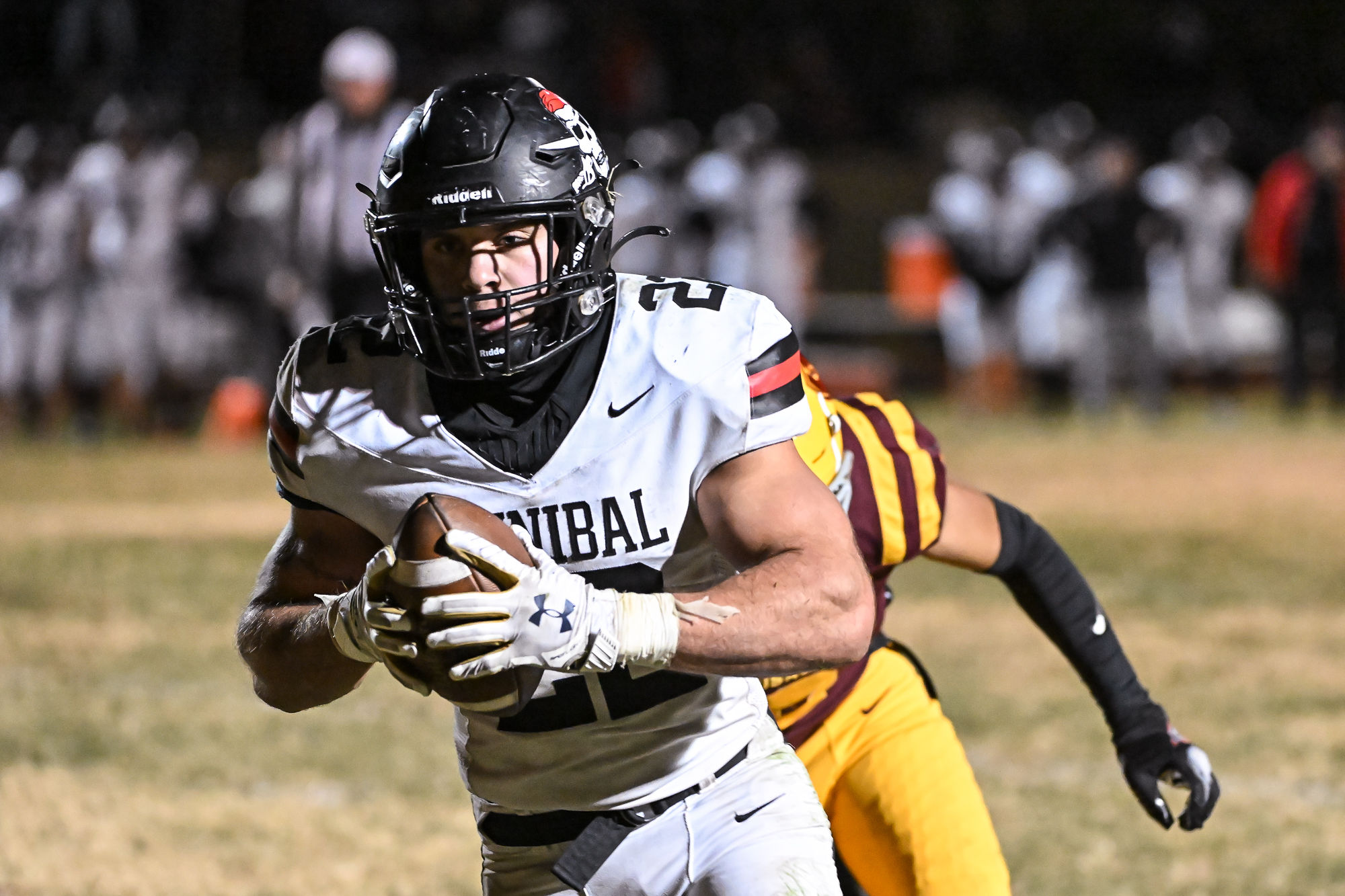 The Hannibal standout was a rare — and oh so enjoyable — high school talent … Welcome to today's three thoughts that make up Vol. 786 of The Daily Dirt.
1. First of all, I have been covering high school sports in some form in some state since 1970.
And there is only one player I have seen in all that time who could do more on a football field than Aneyas Williams.
Williams, the all-purpose offensive back who just concluded a marvelous four-year run at Hannibal High School, is one of those once-in-a-generation type of talents. I cannot even begin to remember the number of times I said "are kidding me?!" to some of his on-field exploits over the last few years.
Notre Dame is getting a good one with Aneyas, and for the first time in my life I will be an Irish fan next fall. It's virtually impossible not to root for Aneyas and his future, and that includes what he does at South Bend.
What has repeatedly impressed me most about Aneyas during postgame interviews is how he always makes sure to mention his teammates, particularly the offensive linemen, so they are acknowledged, too. He's rather quiet, almost bashful. He has never sought the spotlight, the spotlight simply finds him.
Aneyas's last game at Hannibal was Friday night, a 70-61 playoff loss at Lutheran West. Aneyas did the most he could, scoring seven touchdowns and racking up a ton of total offense in a memorable offensive show by both schools.
It's always been my impression that Aneyas just wants to be "one of the guys" more than anything else, but his talent level makes that impossible. He's THAT good.
The true value of a player is how he is measured by his teammates and coaches. I've seen Aneyas play between 15 and 20 times over the past three years and never heard one disparaging word about him — on or off the record — from teammates or coaches.
Hannibal coach Jeff Gschwender may have summed up how Hannibal feels about Aneyas. It was after the Nov. 10 district championship game when Gschwender was talking about Aneyas's contributions that night, and stopped in mid-sentence, saying, "And you know … he's just such a great kid."
Yeah, Friday nights next fall will be a little emptier at Porter Stadium with Aneyas busy at Notre Dame, but I have four simple words for the best running back this region has ever seen: Thanks for the memories.
(Oh, and for those who might be wondering who the only running back I have seen who I feel was better than Aneyas? That was in the mid-1960s back when I lived in Ohio. I was only a fan at the time, so I never "covered" him, but Roosevelt Robinson was his name. He had a cup of coffee with with the Buffalo Bills when they were still in the old AFL, but a knee injury ended his pro career before it actually got started.)
2. For those who are depressed at this time of year because the sun is setting so early, just be thankful you are not a resident of Barrow, Alaska.
After the sun set Saturday in Barrow, townsfolk will not see it again until Jan. 23. That's 67 long days of darkness. Now THAT is depressing.
3. Since today is Sunday, here are some hysterical church signs from around the country:
"He who farts in church sits in his own pew."
"Tweet others as you would like to be Tweeted."
"Jesus had two dads and turned out fine."
"Adam and Eve: The first people to not read the Apple terms and conditions."
"If you are more fortunate than others, build a longer table and not a taller fence."
"The fact there's a highway to hell and only a stairway to heaven says a lot about the anticipated traffic numbers."
"Be the kind of person your pet thinks you are."
"Honk if you love Jesus, text while you drive if you want to meet Him."
"How do we make holy water? We boil the hell out of it."
"God didn't create anything without a purpose, but mosquitoes come pretty close."
Steve Thought O' The Day – I think winter is officially scheduled to arrive a week from today. At this writing, the projected temperature next Sunday will be in the 20s. For those of you always complaining about the heat in the summer, I hope you're happy.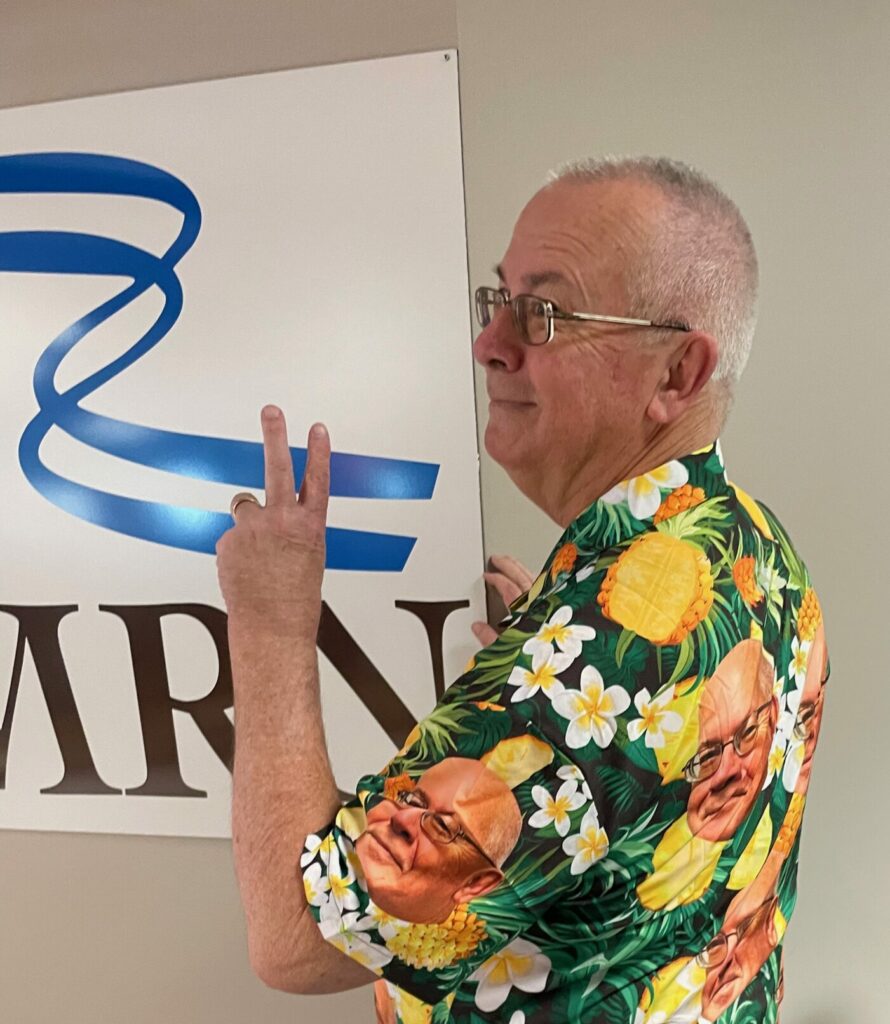 Steve Eighinger writes daily for Muddy River News. Yes, Winter is coming.
Miss Clipping Out Stories to Save for Later?
Click the Purchase Story button below to order a print of this story. We will print it for you on matte photo paper to keep forever.