DAILY DIRT: The latest installment of the 'Mission: Impossible' franchise is not that far away
April 24, 2023 | By Steve Eighinger, Muddy River News Minister of Culture and Doctor of Love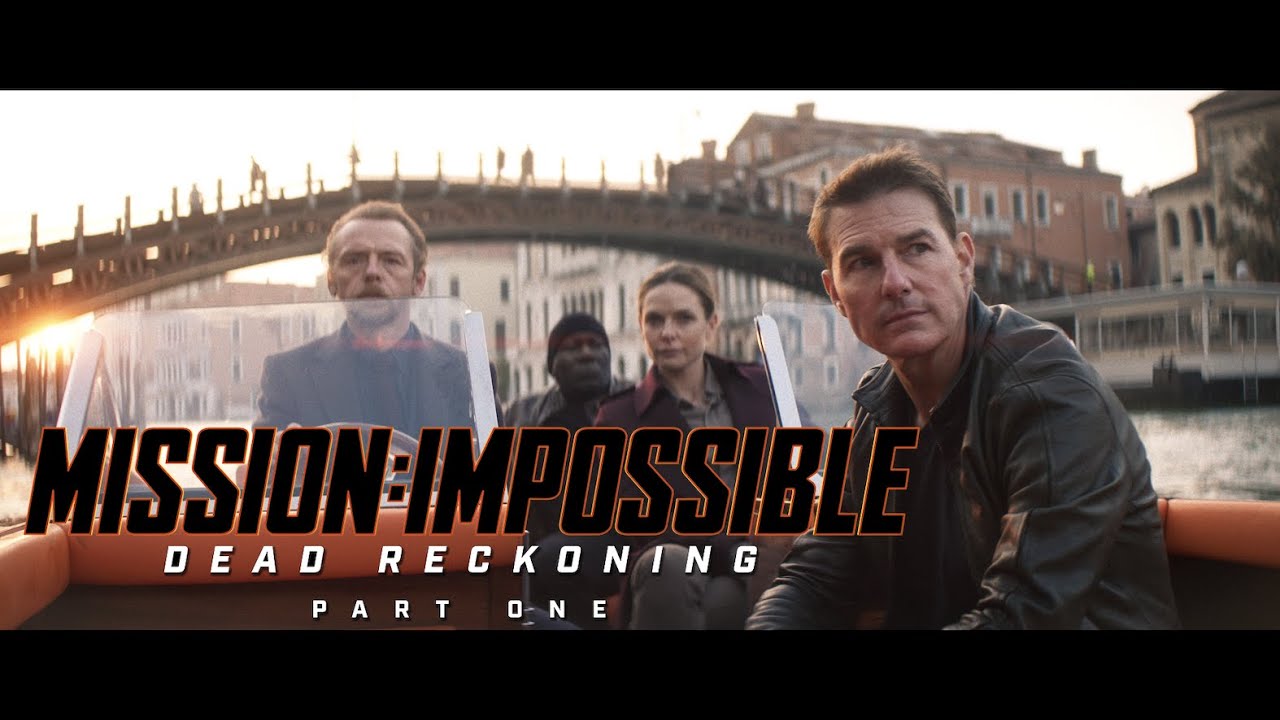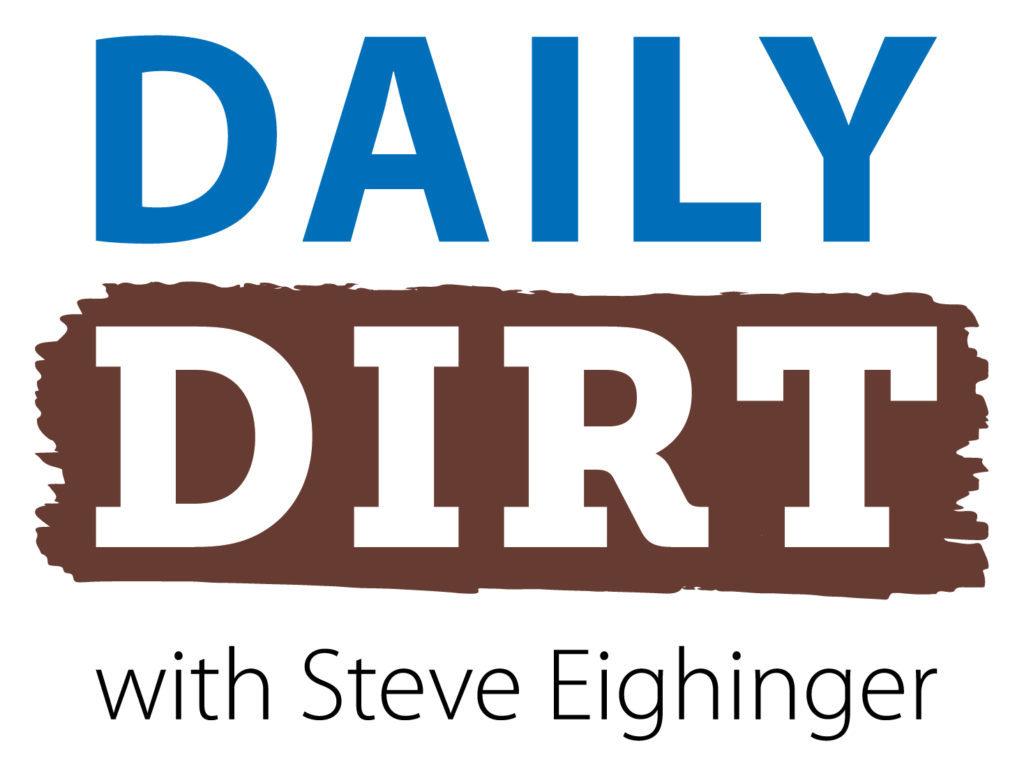 It's still hard to believe Tom Cruise continues to do most of his own stunts at age 60. Long live Ethan Hunt! … Welcome to today's three thoughts that make up Vol. 589 of The Daily Dirt.
1. We're getting closer to the prime movie season of each year — the summer.
Some studios have altered release dates for some of the hoped-for blockbusters, and with that in mind I have reworked my list of must-see films in the coming months.
Here are the three I'm most looking forward to seeing in the theater:
1. "Mission Impossible: Dead Reckoning, Part One"
Scheduled opening: July 14
Starring:Tom Cruise, Rebecca Ferguson, Simon Pegg, Ving Rhames, Vanessa Kirby, Henry Czerny, Hayley Atwell, Pom Klementieff, Shea Whigham, Esai Morales.
The skinny: This was the slot originally reserved for "Mission: Impossible 8," but with COVID being what it is/was, we're now getting "M:I 7" in 2023 and "M:I 8" in 2024. In any case, when this movie hits theaters, Tom Cruise will have played Ethan Hunt for a whopping 27 years. Where does the time go? This installment brings back a lot of familiar franchise faces like Simon Pegg and Ving Rhames. Esai Morales will be playing the primary villain.
My take: "Mission Impossible" films the next two years will help soothe the wait for the next James Bond epic.
2. "Indiana Jones and the Dial of Destiny"
Scheduled opening: June 30
Starring: Harrison Ford, Antonio Banderas, Mads Mikkelsen, Phoebe Waller-Bridge, Shaunette Renée Wilson, Toby Jones, Boyd Holbrook
The skinny:
For the first time ever, a person not named Steven Spielberg is helming an "Indiana Jones" film. James Mangold ("Walk the Line") directs this long-awaited follow-up to 2008's "Kingdom of the Crystal Skull."
My take: Let's be honest, folks. Harrison Ford will be 81 in July, and for those who watched him in this year's "1923" on Paramount+ know that Father Time has finally caught up with the venerable star. I'm just wondering how his physical limitations will be masked.
3. "Saw X"
Scheduled opening: Oct. 27
Starring: Tobin Bell
The skinny: Just in time for Halloween, we're getting another "Saw" movie. Director Kevin Greutert, who headed 2009's "Saw VI" and 2010's "Saw 3D," is returning to oversee this 10th installment in the franchise, and though we don't really know anything about the story, we do know that Tobin Bell's Jigsaw character will appear in the film. If you've been following the lore of the series so far, that should, of course, be an interesting development.
My take: Don't expect any Oscar-worthy acting performances, except in the gruesome special effects category. And, really, isn't that all we want with this particular cinematic cash cow?
2. Some actual signs posted along our nation's roadways:
Gold medal: "Tent poles are not for dancing. Please find alternative ways to disappoint your father."
Silver medal: "If our food, drinks or service is not up to your expectations, please lower your expectations."
Bronze medal: "Adam and Eve: The first ones to ignore Apple terms and conditions."
3. This week's birthday cheers go to:
First "American Idol" winner Kelly Clarkson is 41 today.
Actor Al Pacino will be 85 on Tuesday.
Former First Lady Melania Trump turns 53 on Wednesday.
Singer Sheena Easton will blow out 64 candles on Thursday.
Comedian Jay Leno will be 73 on Friday.
Steve Thought O' The Day — I was reminded again by a friend that the trouble with retirement is that you never get a day off. It's a cruel world out there.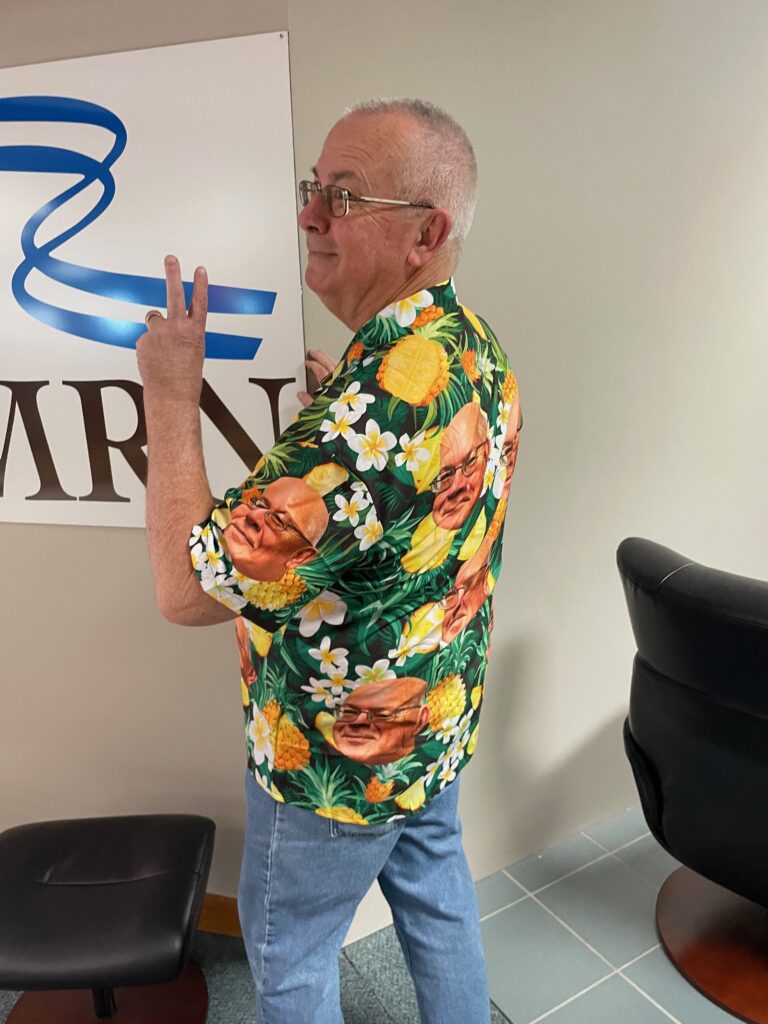 Steve Eighinger writes daily for Muddy River News. He is still thawing out from Sunday night's chilly racing opener.
Miss Clipping Out Stories to Save for Later?
Click the Purchase Story button below to order a print of this story. We will print it for you on matte photo paper to keep forever.