DAILY DIRT: The Wright way to laughter leaves a lasting impression
April 25, 2023 | By Steve Eighinger, Muddy River News Minister of Culture and Doctor of Love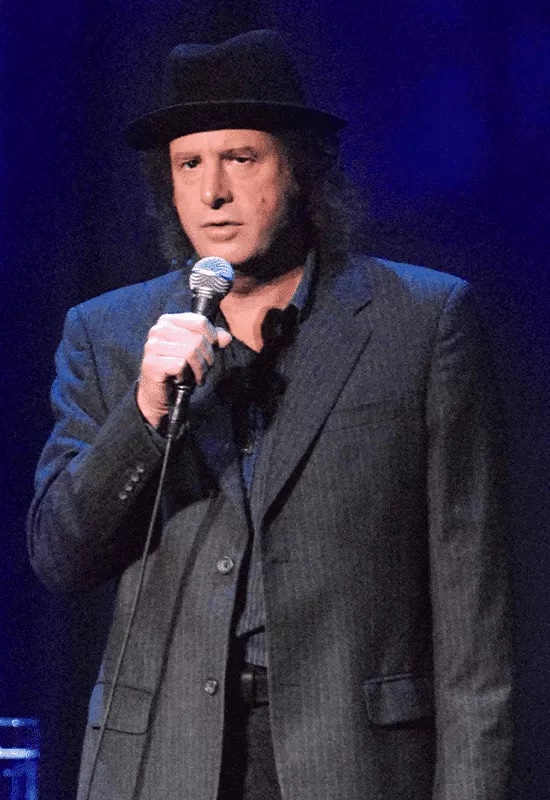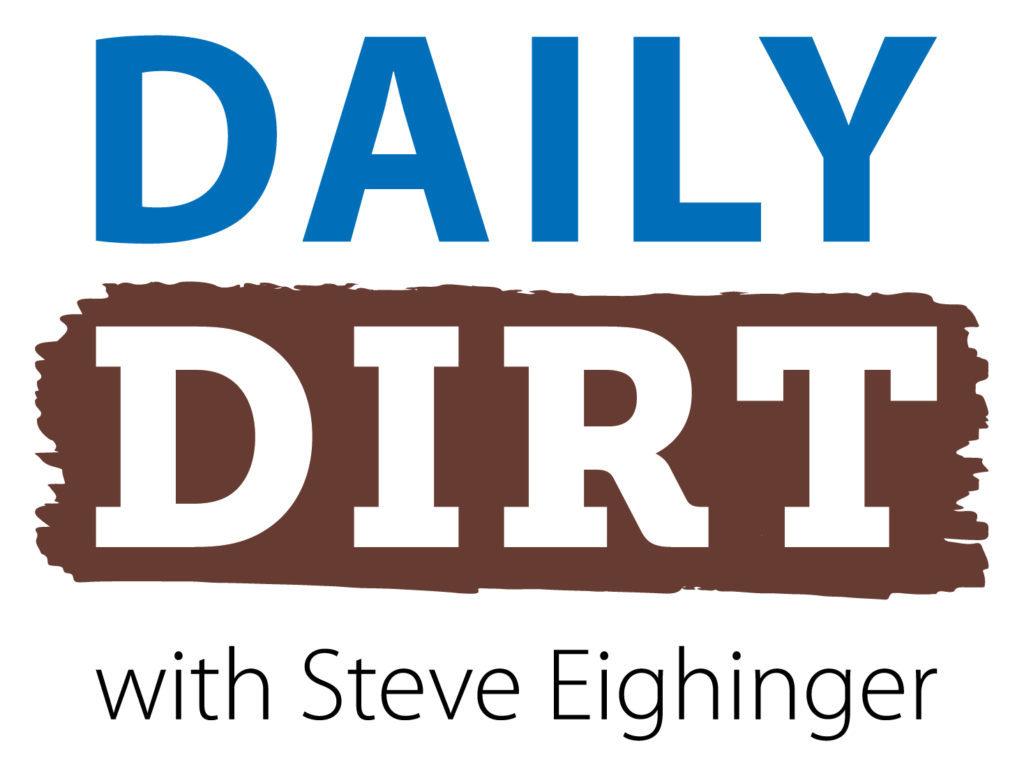 And remember, always borrow money from pessimists … Welcome to today's three thoughts that make up Vol. 591 of The Daily Dirt.
1. One of the more brilliant people I have ever stumbled across in my lifetime is comedian Steven Wright.
Sure, the man is hilarious, but how does he think of the things he has shared with us for decades?Wright's entire routine is many times nothing more than one-line thoughts that I find myself thinking about hours, days, weeks and years later. If you've ever seen him perform on one of the late-night talk shows, I'm sure you agree.
Here are my three favorite lines from Wright:
Gold medal: "If your car could travel at the speed of light, would your headlights work?"
Silver medal: "If Barbie is so popular, why do you have to buy her friends?"
Bronze medal: "Borrow money from pessimists. They don't expect it back."
Wright, who is now 67, has also offered such other words of wisdom as:
"I intend to live forever. So far, so good."
"The problem with the gene pool is that there is no lifeguard."
"Everyone has a photographic memory. Some just don't have film."
"Half the people you know are below average."
"A clear conscience is usually the sign of a bad memory."
"I almost had a psychic girlfriend, but she left me before we met."
"OK, so what's the speed of dark?"
"Depression is merely anger without enthusiasm."
"Ambition is a poor excuse for not having enough sense to be lazy."
"Eagles may soar, but weasels don't get sucked into jet engines."
"What happens if you get scared half to death twice?"
"My mechanic told me, "I couldn't repair your brakes, so I made your horn louder."
"Why do psychics have to ask you for your name?"
"A conclusion is the place where you got tired of thinking."
"Experience is something you don't get until just after you need it."
"To steal ideas from one person is plagiarism; to steal from many is research."
"If at first you don't succeed, skydiving is not for you."

2. The following are the MLB teams with the highest payrolls, which were just updated this week.
None of are in the top five of my MLB rankings this week.
First, the payrolls:
1. New York Mets, $353.6 million.
2. New York Yankees, $276.9 million.
3. San Diego Padres, $248.9 million.
4. Philadelphia Phillies, $243.1 million.
5. Los Angeles Dodgers, $223.7 million.
And now, the top-five rankings:
1. Tampa Bay: It's about time we applaud how the Rays are doing whatever they do. They should no longer be considered an anomaly. They are the real deal, and have been for quite some time.
2. Atlanta: I think when all is sad and done, the Braves' pitching will separate them from the rest in not only N.L. East, but the rest of the league.
3. Texas: In the long run, I still think Houston will prove to be the best team in Texas, but in late April it's the Rangers.
4. Pittsburgh: Plaudits to these guys. We might be on the cusp of another great era in Pirates baseball.
5. Baltimore: Will the O's be in the top five in late August? Probably not, but let's enjoy Orange Fever while we can.
And now, the bottom five:
1. Oakland: So just how bad are these guys? Never in MLB history — repeat, never — has a team seen such a negative runs scored/allowed differential at this point of the season.
2. Kansas City: Being the second-worst team in MLB is actually worst than being No. 1. When you're the worst, people at least want to make fun of you, When you're No. 2, they simply don't care.
3. Colorado: If I had to try and rebuilding the Rockies I wouldn't even know where to start.
4. Cincinnati: There are at least some pieces of hope here, but for every Hunter Greene there are five guys like Luis Cessa.
5. Chicago White Sox: Whatever the exact approach is on the south side is not working. Not at all.
Here's a bonus for the week. These are the five lowest MLB payrolls. Note that THREE are ranked in this week's top five teams:
1. Oakland, $56.9 million.
2. Baltimore, $60.7 million.
3. Tampa Bay, $73.2 million.
4. Pittsburgh, $73.3 million.
5. Cincinnati, $83.6 million.
3. This week's nasty food is often referred to as "black pudding" in parts of Europe. 
This is a popular delicacy, especially Britain and Ireland, according to wonderslist.com.
Blood is drawn from pigs and allowed to coagulate, which is then mixed with large amounts of oatmeal, or even barley, which absorbs the blood. It is often flavored with pennyroyal, and then cooked with a limited number of ingredients. While being cooked, a layer of fat is produced on top. While some people discard it, others like its chewiness. 
The end results is a kind of sausage, which is eaten cold.
Steve Thought O' The Day — That's a big "no" on that black pudding crap. And is it a "pudding," or a "sausage?"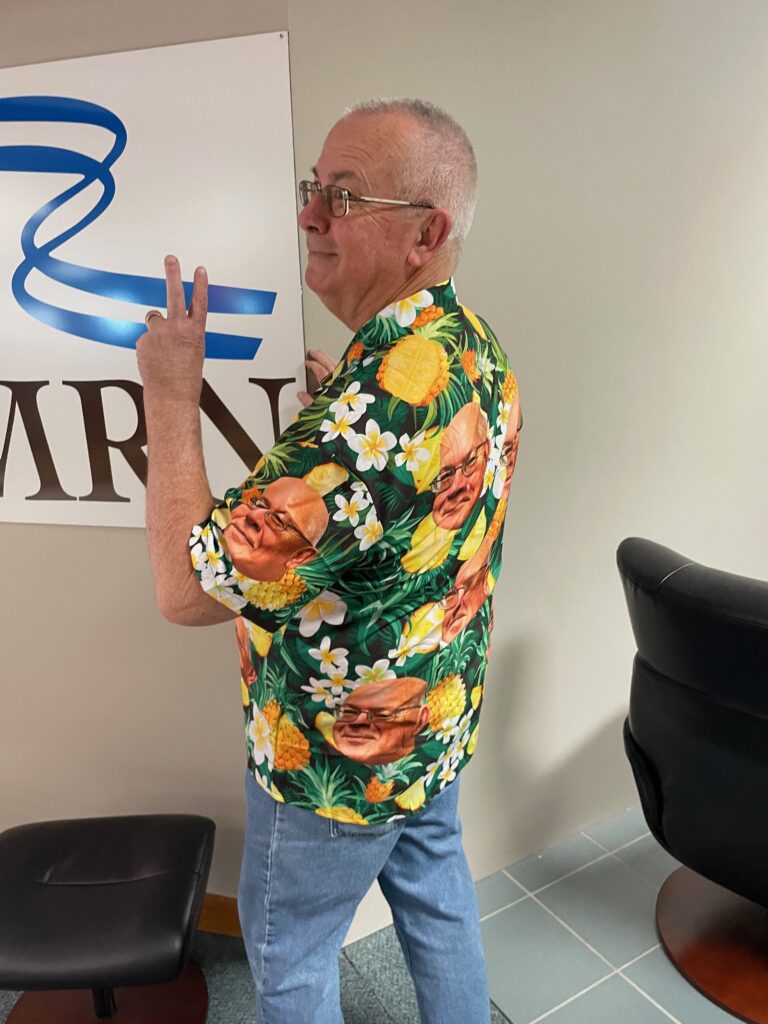 Steve Eighinger writes daily for Muddy River News. Don't mess with his sausage.
Miss Clipping Out Stories to Save for Later?
Click the Purchase Story button below to order a print of this story. We will print it for you on matte photo paper to keep forever.