DAILY DIRT: They call it…tater salad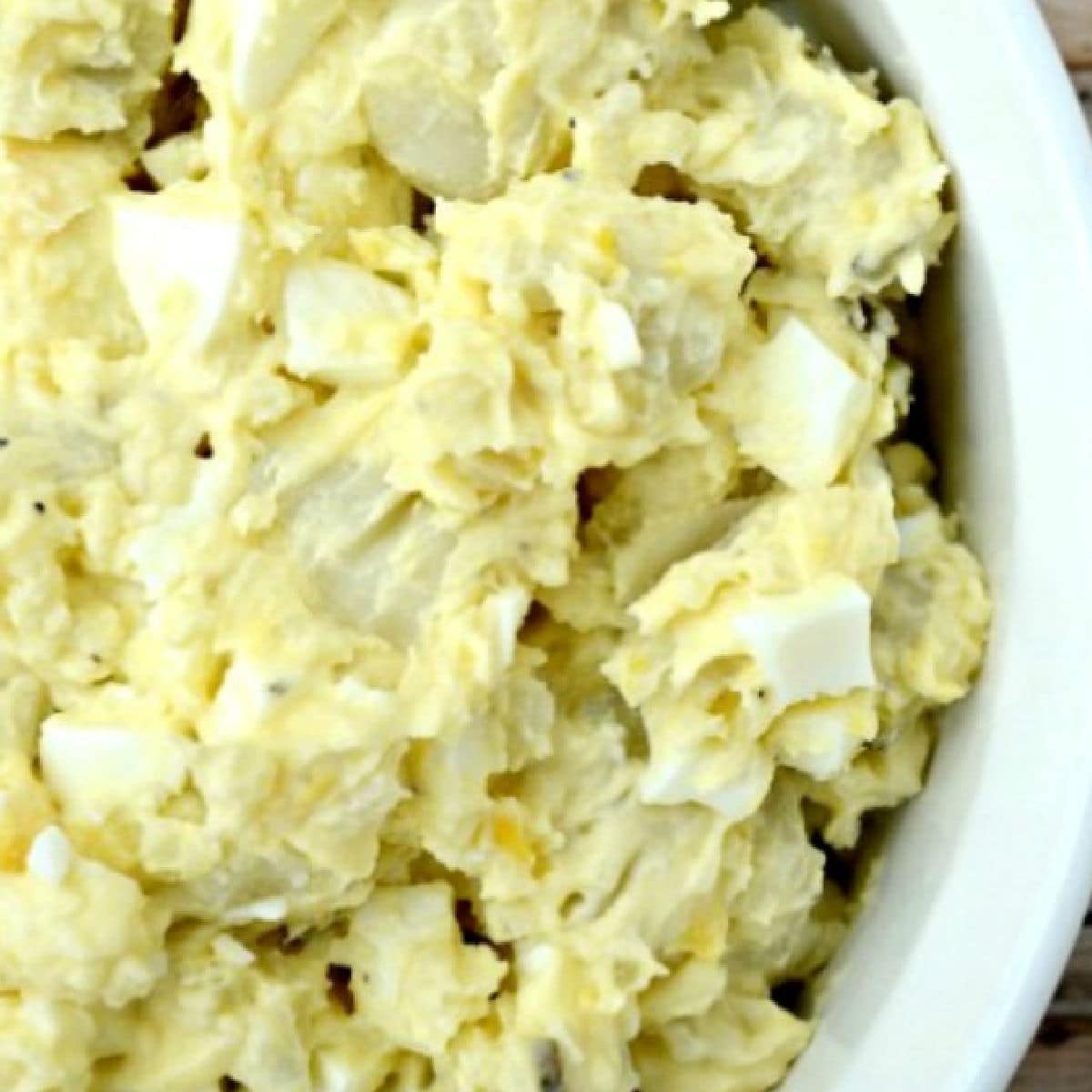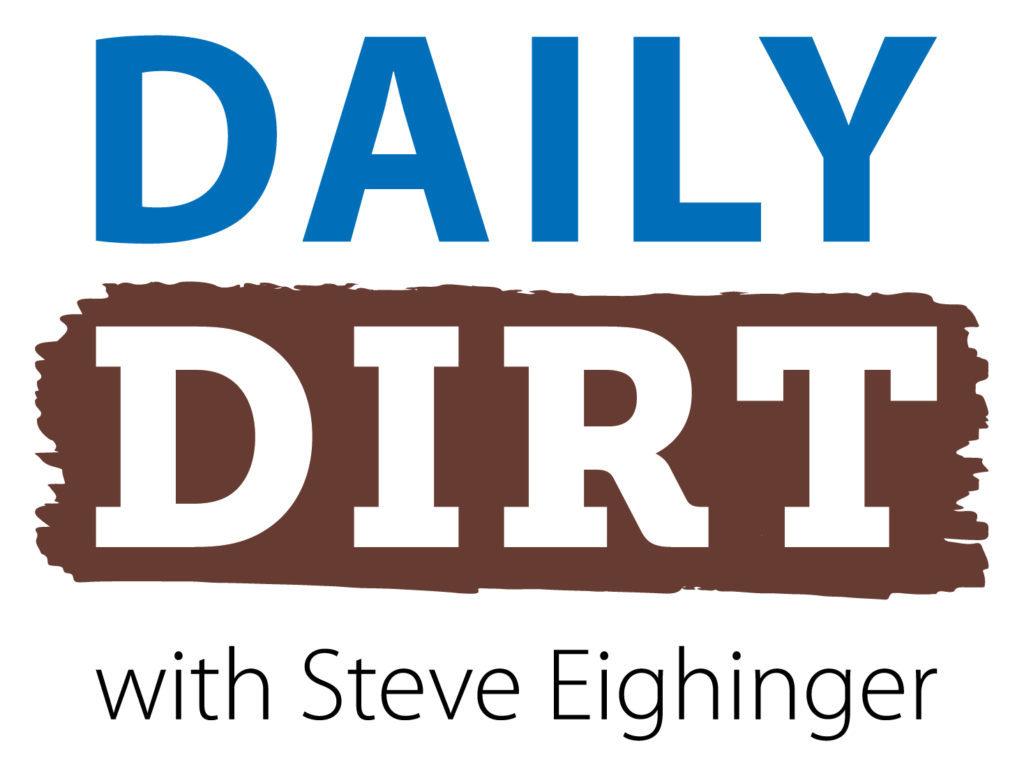 Please, please, please, just provide me with some hot fudge… Welcome to today's three thoughts that make up Vol. 347 of The Daily Dirt.
1. Best toppings for ice cream?
Well, most sane people would probably start with chocolate, hot fudge, strawberries, coconut, etc. 
Others, however, might choose some bizarre toppings, according to Hedy Phillips of eatthis.com.
"If you're tired of putting the requisite hot fudge and whipped cream on your ice cream, have we got some tips for you," she writes. "Next time you indulge in a few scoops of frozen goodness, try one of these … weirdly wonderful ice cream toppings.":
Bacon: First of all, I love bacon. I really do, but this seems a bit extreme. "The saltiness of the bacon goes really well with the sweetness of ice cream," Phillips said. "Adding some candied nuts with the bacon will make this savory and sweet treat extra decadent and tasty!"
Nah, I don't think so. Just give me a BLT, please.
Powdered drink mixes: I'm pretty sure I'd rather try bacon than this idea.
"Anything from powdered iced tea to Kool-Aid can work as an ice cream topping," according to Phillips.
One suggestion uses the iced tea mix as a "surprisingly amazing ice cream topping," Phillips says. Because these powders are super concentrated, be careful how much you're using, we are told.
Yep, I'll be careful — careful not to use ANY of them.
Pickles: OK, I just shuddered …"Ice cream topped with pickles actually isn't too bad," Phillips wants us to believe. "Many love the tang that dill pickles provide in conjunction with the creaminess of ice cream, and who can resist that little bit of crunch?"Raise your hands if you're with me on this one. I don't want any of those little "bits of pickle crunches" in my ice cream. Wouldn't that make it potato salad? (Well, without the potatoes …)
2. Unfortunately, it's time to update the list of celebrities we have lost this year.
The 2022 calendar has been a rough one, taking away too many of our old TV, stage and screen heroes. Here's some of the losses from just the past couple of months:
James Caan: The star of a number of uber-popular films, Caan died earlier this month 6 at age 82. Caan was arguably best known for his portrayal of Sonny Corleone in Francis Ford Coppola's 1972 mafia masterpiece, "The Godfather," for which he was nominated for an Oscar as best supporting actor.. 
Mickey Gilley: The country singer whose famous honky-tonk inspired the 1980 film "Urban Cowboy," was 86 at his passing in Branson, Mo. Gilley had 17 No. 1 country records. I'm proud to say I saw him in concert in the 1980s. It was a great, great show.
Liz Sheridan:The veteran actress was best known for playing Jerry's adoring mother on "Seinfeld" and the nosy neighbor Mrs. Ochmonek on "ALF" died of natural causes. She was 93. 
Larry Storch: The actor, Emmy-nominated for his portrayal of the bumbling Corporal Randolph Agarn on the 1960s sitcom "F Troop," died this month at the age of 99. 
Jim Seals:He was half of the 1970s soft rock duo Seals and Crofts. Seals, who died at age 80, teamed with musical partner Darrell "Dash" Crofts for three top 10 hits: "Summer Breeze," "Diamond Girl" and "Get Closer," all of which reached No. 6 on the Billboard Hot 100.
Bobby Rydell: Bobby Rydell, former teen idol, died at age 79. Rydell racked up 34 top 100 hits and sold over 25 million albums
Estelle Harris: Best known for her role as pushy sitcom mom Estelle Constanza on the Emmy-winning series "Seinfeld" died from natural causes at the age of 93.
Monty Norman:The composer, best known for writing the "James Bond Theme," died July 11 at the age of 94. As we all know, the James Bond films are the best movie series ever, and that 007 theme music is part of the reason.
3. Let's start the week with a few "Found on Facebook" items
Gold medal: "It's not happy people who are grateful. It is grateful people who are haopoy."
Silver medal: "I tried to come up with a carpentry pun that woodwork. I think I nailed but nobody saw it."
Bronze medal: "One way to find out if you are old is to fall down in front of a lot of people. If they start laughing, you're young. If they start running to you, you're old."
Steve Thought O' The Day — Steve says wives should always know that husbands are the best people to share secrets with … they'll never tell anyone because they usually aren't listening.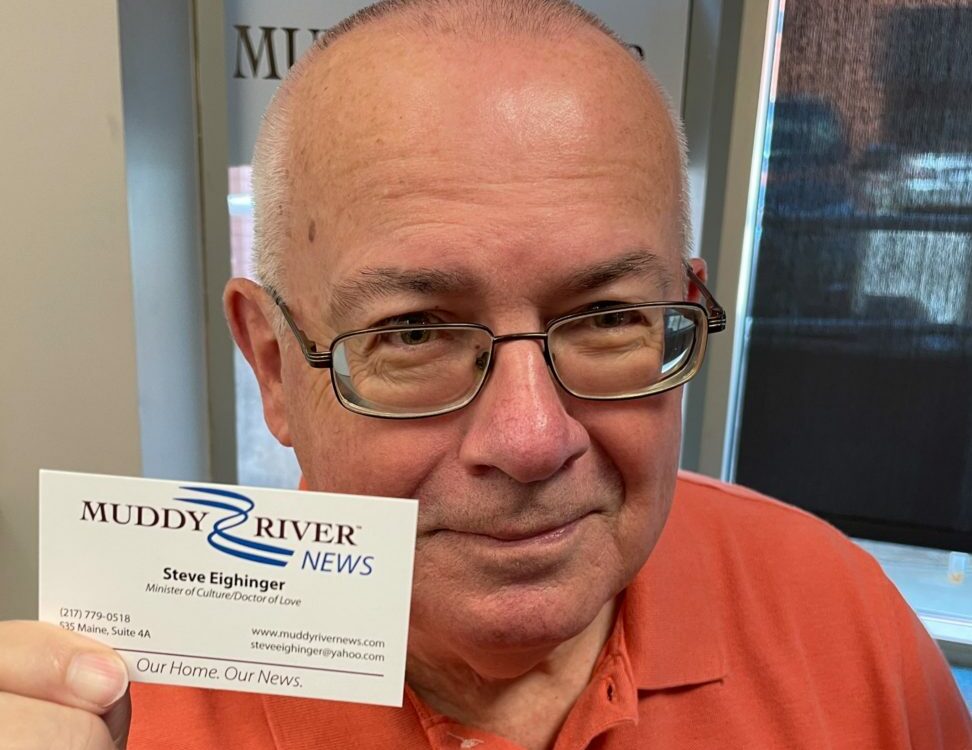 Steve Eighinger writes daily for Muddy River News. He is the winner of multiple "Husband of the Year" awards.
Miss Clipping Out Stories to Save for Later?
Click the Purchase Story button below to order a print of this story. We will print it for you on matte photo paper to keep forever.