DAILY DIRT: We've lost way too many of our favorites so far this year
September 24, 2023 | By Steve Eighinger, Muddy River News Minister of Culture and Doctor of Love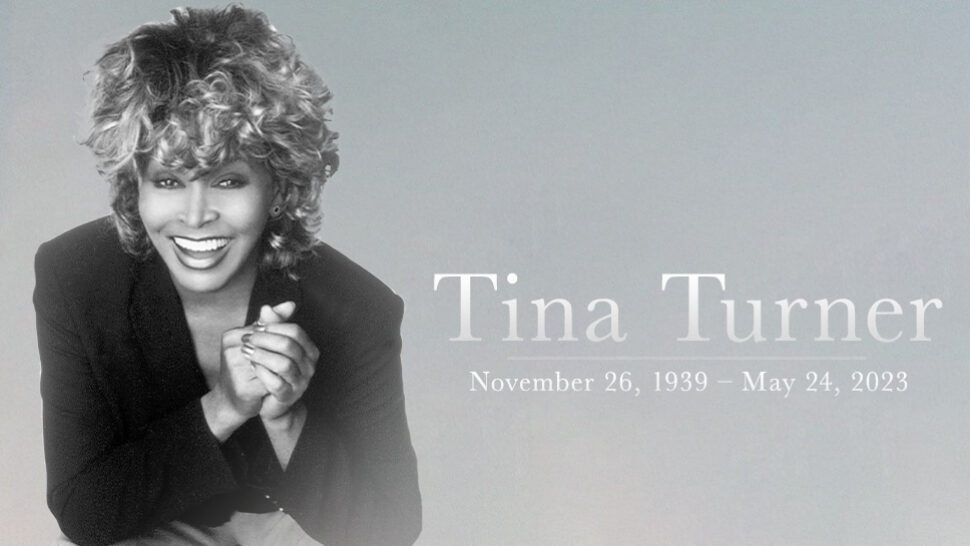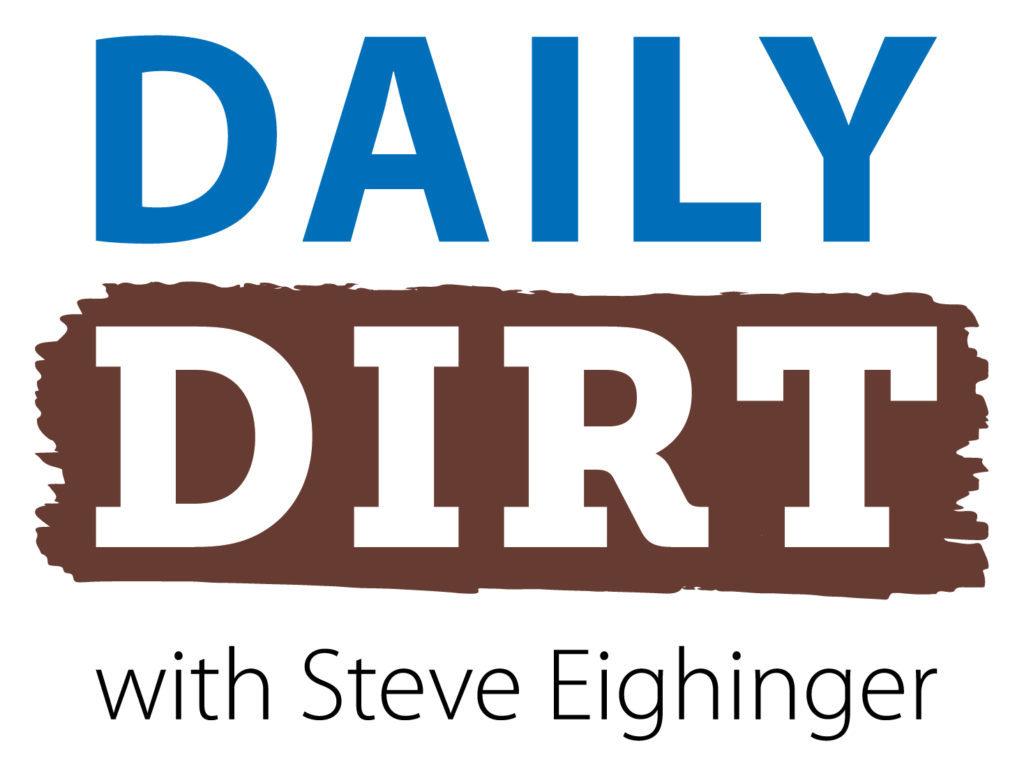 So long, Pee-wee Herman … Welcome to today's three thoughts that make up Vol. 736 of The Daily Dirt.
1. This has been a brutal year for losing some of our most favorite celebrities — and we've still got more than three months of 2023 remaining.
Many of the following passings have occurred since we last updated this report a few months ago.
Those who have left us provided some storied legacies in film, television and music.
Here's the Daily Dirt's list of top 10 celebrities whose final curtain fell since January:
1. Jimmy Buffet: The musician known for his "tropical rock" sound, died of a rare form of skin cancer on Sept. 1 at age 76. Buffett was most widely known for his hit song "Margaritaville," an ode to the cocktail and island relaxation, which he capitalized on and turned into a billion-dollar fortune.
2. Tina Turner: Often called the "Queen of Rock 'n' Roll" by the media, Turner died at age 83 on May 24. Turner rose to prominence as one-half of the Ike and Tina Turner Revue, a musical duo with her ex-husband known for songs like "Proud Mary." Turner was married to Ike Turner for 16 years in what she described as an "emotionally and physically" abusive relationship. After the duo split up in 1976 and divorced in 1978, Tina began a successful solo career, producing hits like "What's Love Got To Do With It" and "Better Be Good To Me".
3. Bob Barker: Arguably the nation's most famous game-show host, Barker died Aug. 26 at age 99. Barker hosted "The Price Is Right" from 1972 until his retirement in 2007. Barker, who handed the reigns of the show to Drew Carey in 2007 at the time of his retirement, received 19 Daytime Emmy Awards, plus an Emmy Award for Lifetime Achievement. He was inducted into the Television Academy Hall of Fame in 2004.
4. Jerry Springer: Best known as the politician-turned-host of "The Jerry Springer Show," he died April 27 at 79 in Evanston, Ill. Springer became a ratings hit for his infamous talk show's shock value, its controversial subjects and is credited with ushering a cruder, ruder form of reality television. "I'm so sorry. What have I done? I've ruined the culture," Springer said on David Yontef's "Behind the Velvet Rope" podcast. "I just hope hell isn't that hot because I burn real easy."
5. Burt Bacharach: One of the most important pop songwriters of the 20th Century, the composer and songwriter died Feb. 8 at age 94 at his home in Los Angeles. Bacharach wrote at least 52 top 40 songs, including No. 1 hits like "This Guy's in Love With You," sung by Herb Alpert, and "That's What Friends Are For," sung first by Rod Stewart and then by Dionne Warwick to raise funds for AIDS research. Other artists Bacharach wrote or produced for include Aretha Franklin, Barbra Streisand, Natalie Cole, Elvis Costello and Patti LaBelle. He won three Academy Awards, six Grammy Awards and one Emmy Award.
6. Sinead O'Connor: The Irish singer, known for her rendition of the Prince song "Nothing Compares 2 U" and her politically outspoken views, died at age 56 on July 26.
7. Tony Bennett: The iconic jazz singer, known for his long career and performing well into his 90s, died July 21 in New York City.
8. Paul Reubens: Reubens, an actor and comedian best known for his Pee-wee Herman character, died on July 30 at age 70.
9. Raquel Welch: Welch, who rose to fame as a sex symbol and actress in the 1960s, died on Feb. 15 at age 82.
10. Cindy Williams: Best known for her role as Shirley in the hit sitcom "Laverne & Shirley," Williams died Jan. 25 at age 75.
Honorable mention
David Crosby: The musician died of Covid-19 complications on Jan. 18 at age 81. He rose to fame as a member of two rock bands: The Byrds and Crosby, Stills & Nash (and later, Crosby, Stills, Nash & Young).
Lisa Marie Presley: Presley, a singer and the daughter of Elvis Presley, died Jan. 12 at age 54 of cardiac arrest.
We've also lost some beloved sports figures this year, too.
1. Jim Brown: Regarded as one of the greatest football players of all time, Brown died at age 87 on May 18. He played nine seasons for the Cleveland Browns (1957-65) and led the league in rushing eight times. Brown ran for 12,312 yards in his hall of fame career.
2. Bobby Hull: The former Chicago Blackhawks superstar was known for his speed, blond hair and end-to-end rushes. Tthe "Golden Jet" died Jan. 3 at age 84.
3. Vida Blue: He pitched on three World Series championship teams and shot to stardom in 1971 when he went 24-8 with a 1.82 ERA. Blue, who passed away on May 6, at the age of 73, won 20-plus games three times.
4. Otis Taylor: One of the true superstar receivers to emerge from the old AFL, Taylor died March 9 at age 80.
5. Billy Packer: He rose to prominence as a longtime TV analyst for college basketball. Packer died Jan. 26. He was 82.
6. Charles White: The former Heisman Trophy running back from USC was 64 when he died Jan. 11.
7. Bud Grant: The former NFL coach was 95 when he died March 11.
8. Willis Reed: The former New York Knicks all-star center was 80 when he died March 13.
9. Dick Groat: He was an eight-time All-Star shortstop who had stints with the Pirates, Cardinals, Phillies and Giants. Groat died April 27.
10. Joe Pepitone: He enjoyed a 12-year MLB career with the Yankees, Cubs, Astros and Braves. Pepitone was 82 when he died March 13.
Honorable mention
Joe Kapp: The former Minnesota Vikings quarterback died May 8, 2023, at the age of 85.
Denny Crum: He won two NCAA championships and made six Final Four appearances. Crum passed away on May 9, 2023, at the age of 86.
2. Tired of the traditional ketchup, mustard or coney sauce atop that hot dog?
Try some of the following, compliments of hotdog.org:
Peanut butter: Maybe some chili-flavored jelly to go with it?
Pineapple:Are you the sort of person that likes to have pineapple on their pizza? If so, this idea is probably for you. For an added touch, add teriyaki sauce, scallions and/or bacon. Or not.
Ramen noodles: I'm told this is a winning topping, but I think I'll take a hard pass.
Mozzarella, hot sauce and blue cheese: This combo had me interested until I got to the bleu cheese part of the equation.
Mashed potatoes and gravy: Is there anything more comforting than mashed potatoes and gravy? (Well, yes. Pizza, ice cream and apple pie immediately come to mind. And walleye on Fridays at State Street Bar and Grill.)
Caesar salad: I'm told this topping is not complete without Parmesan crisps. Either way, I'm not eating it.
Poutine: Gravy, cheese curds and French fries. This is for our Canadian hot-dog lovers.
Pizza toppings: In Amsterdam, I am told they have combined pizza and hot dogs to create this particular combination. The frankfurters are drenched in mozzarella, pizza sauce and pepperoni. (If you want a pizza, get a pizza. Just call Domino's. They deliver.)
3. If you could have any NFL quarterback to build a team around, who would you choose? Here are my top five:
1. Patrick Mahomes, Kansas City: This was the easiest choice of them all.
2. Tua Tagovailoa, Miami: He is a perfect fit for the Dolphins' high octane offense.
3. Jalen Hurts, Philadelphia: Here's a guy growing by leaps and bounds I may have him a little high at this point in his career, but the proverbial sky is the limit for Hurts.
4. Justin Herbert, San Diego: Some will forget about him because of the Chargers' 0-2 start. If you're smart, you won't be one of those.
5. Trevor Lawrence, Jacksonville: He's going to do nothing but get better and better.
Steve Thought O' The Day Thought No. 2 is bothering me. Someone please tell me what is wrong with just a plain old dog — preferably a Nathan's — and accompanying bun?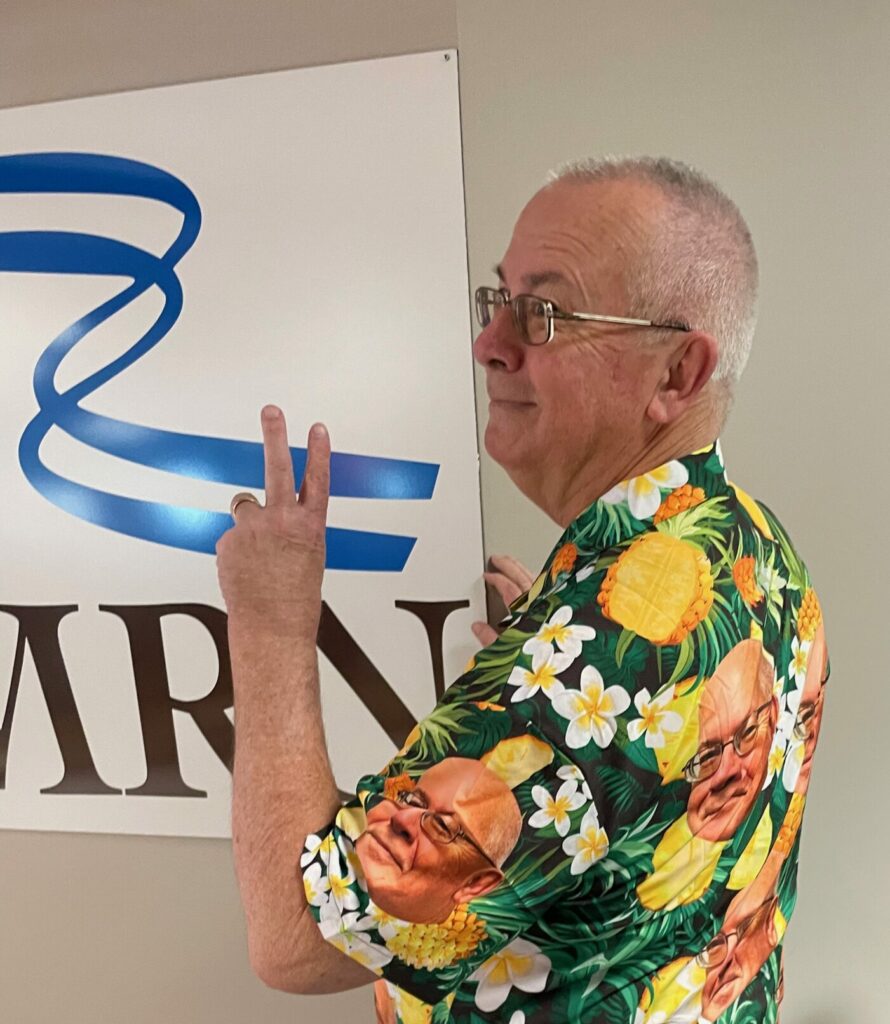 Steve Eighinger writes daily for Muddy River News. Put a condiment on it, man!
Miss Clipping Out Stories to Save for Later?
Click the Purchase Story button below to order a print of this story. We will print it for you on matte photo paper to keep forever.