DAILY DIRT: Whoa, Nellie! Monday Night Football is back!
September 11, 2023 | By Steve Eighinger, Muddy River News Minister of Culture and Doctor of Love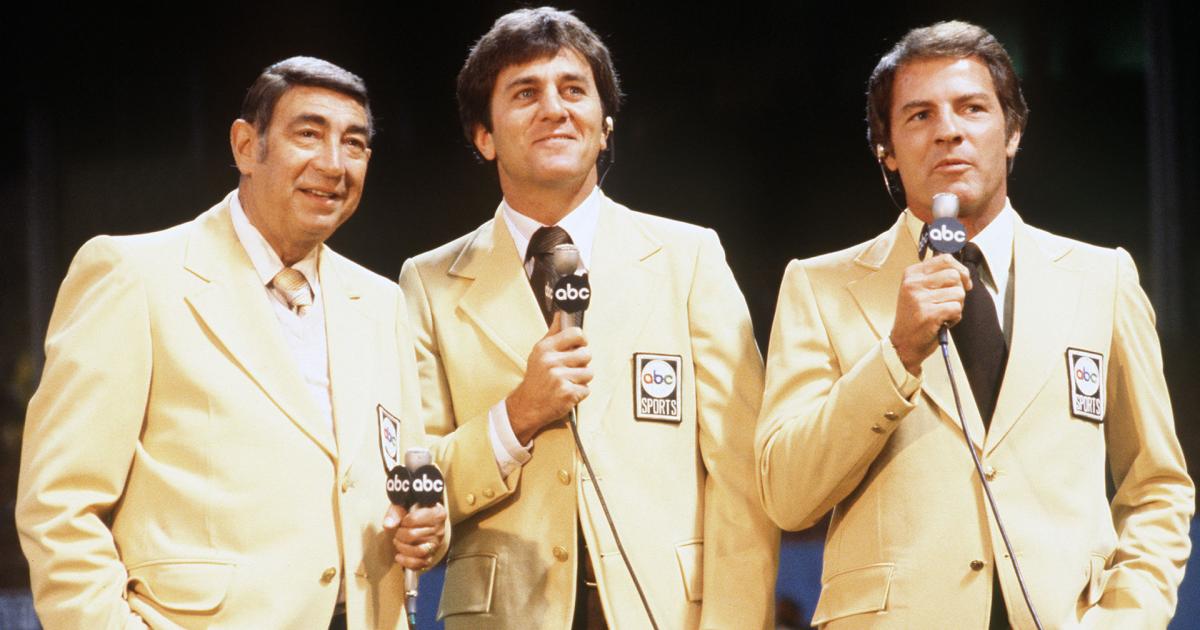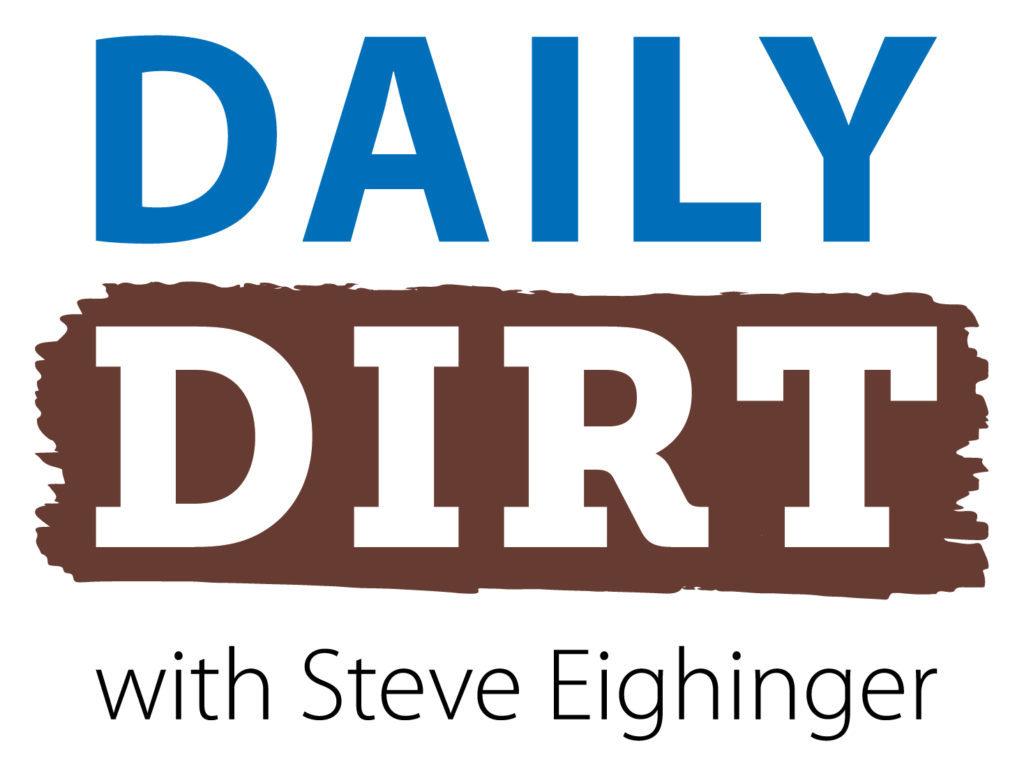 It's hard to remember life without Monday Night Football, isn't it? … Welcome to today's three thoughts that make up Vol. 722 of The Daily Dirt.
1. Monday Night Football is an American institution.
Men, women, children and most housebroken animals all consider Monday evenings during football season to be a near-religious type of experience. Watching Monday Night Football is an event most of us have grown up with, a sort of birthright, if you will.
And let's be honest, much of the appeal of Monday Night Football through the years — especially in the early decades — were the announcers themselves. Personally, Monday Night Football for me immediately instills memories of Dandy Don Meredith, Howard Cosell and Frank Gifford. While Frank was a relatively bland play-by-play guy, Dandy Don and Howard were boffo box office when it came to pure entertainment value.
In terms of on-air personalities through the years, Monday Night Football has experienced some major hits and misses, but the product itself has become a true part of American pop culture. I can't believe even the most optimistic NFL execs could have forecast what was ahead when the Cleveland Browns and New York Jets took the field on the debut of Monday Night Football back on Sept. 21, 1970.
I can remember that game like it was yesterday. I was a sophomore in high school, and my mom asked me, "Are they allowed to play football like that on a weeknight?"
Yes, mom. And they still are, some 53 years later.
2. Keeping with the Monday Night Football theme, here's my all-time announcing team:
Play-by-play man: Al Michaels (1986-2005). There is no discussion here. None. Michaels has been great no matter who he was paired with. He has always been able to create a portrait of the game for us and possesses the perfect pace of inflection. And at age 78, Michaels is a good as he ever was. Before moving to Thursday Night Football on Prime Video, Michaels did for NBC Sunday Night Football what he did for MNF.
Do you remember who the first MNF play-by-play man was? None other than Keith Jackson, who only worked the first season in 1970. I don't remember him ever using his famous "Whoa, Nellie!" catch phrase he became famous for incorporating into his NCAA college football broadcasts.
Honorable mention play-by-play man: Frank Gifford (1970-83). He was later a color analyst (1986-97). And while he was always rather bland, over the years he kind of grew on me. I always felt like Gifford was well-prepared and had done all of his homework.
Color analyst: Don Meredith (1970-73, 1977-83). The discussion over entertaining analysts starts and ends with this guy.
"Three-man booths are invariably worse than two-man booths, but Meredith's crew was the exception," sports writer Chris Chase penned several year ago. "Folksy and down to earth, Meredith was the perfect compliment to the brash Howard Cosell and the smooth megastar Frank Gifford. His rendition of 'The Party's Over,' when games unofficially ended, is one of the most memorable traditions in sports television history."
Honorable mention analyst: John Madden (2002-05). He was tremendous (just not quite as good as Meredith), and I loved the guy — not only for his coaching and analytical talents, but the fact he never flew. I don't like airplanes either. His stay on MNF was rather brief, but he still deserves this kind of notice. He had been a longtime analyst for CBS and FOX before jumping to Monday nights.
Honorable mention analyst: Howard Cosell (1970-83). He was overbearing much of the time, he was highly opinionated (which, in fairness, was what he was supposed to be) and he was never wrong. Without Cosell, there might not be a Monday Night Football franchise to celebrate today. Cosell was a perfect compliment to the easygoing Meredith, who, by the way, rarely took his partner seriously.
3. Most memorable Monday Night Football game?
My vote will always go to Dec. 8, 1980 (which was also my 27th birthday). Cosell and his fellow MNF announcers (Gifford and Meredith) were broadcasting the New England Patriots-Miami Dolphins game. It was late in the fourth quarter of a tie game when the booth received a scoop from ABC News — former Beatle John Lennon had been shot and killed.
None of the announcers seemingly knew quite how to respond. That was exactly how I felt in the living room of my house at 713 W. 10th St., in Ashland, Ohio, where my infant son, Geoff, and I were watching the game. It was one of the strangest feelings I can ever remember experiencing.
According to The Los Angeles Times, Cosell had interviewed Lennon twice on TV years earlier — including once on MNF — and, according to Rustin Dodd of The Athletic, had once tried to talk Lennon into reuniting the Beatles for a performance on a network program he hosted.
Steve Thought O' The Day — For those who might be wondering, tonight's opening MNF game of the season matches the Bills and Jets.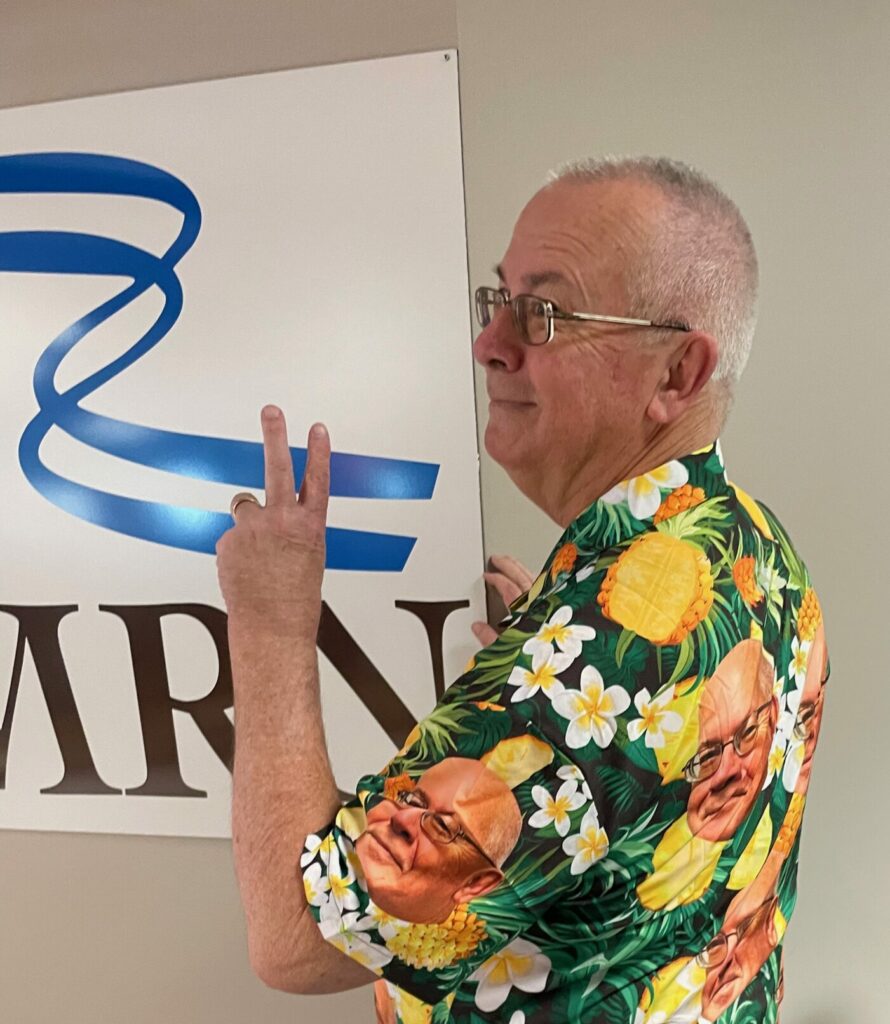 Steve Eighinger writes daily for Muddy River News. O.J. Simpson was also in the MNF booth at one time. No one died.
Miss Clipping Out Stories to Save for Later?
Click the Purchase Story button below to order a print of this story. We will print it for you on matte photo paper to keep forever.