DAILY DIRT: 'Yellowstone,' 'Archer' lead list of best returning TV shows
August 16, 2022 | By Steve Eighinger, Muddy River News Minister of Culture and Doctor of Love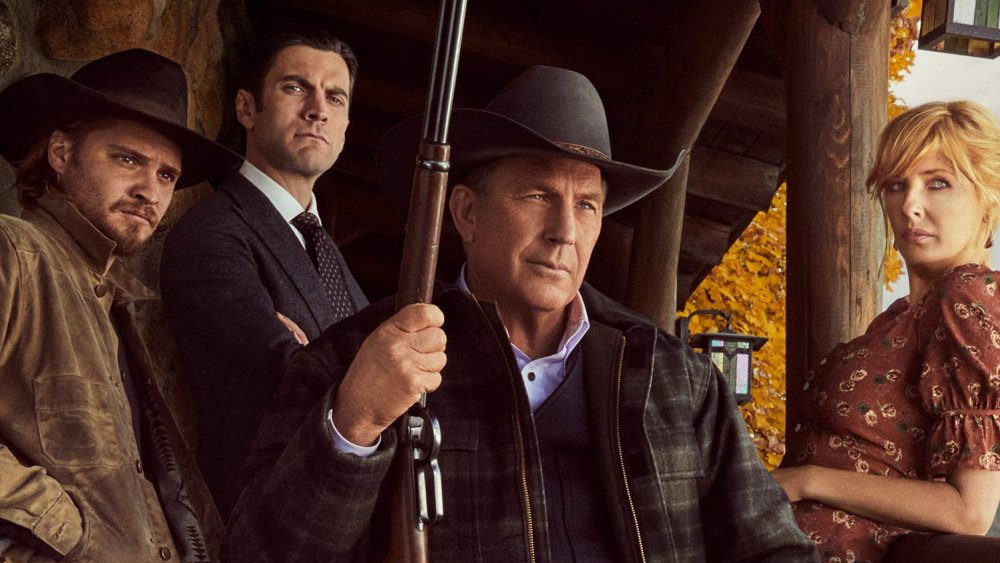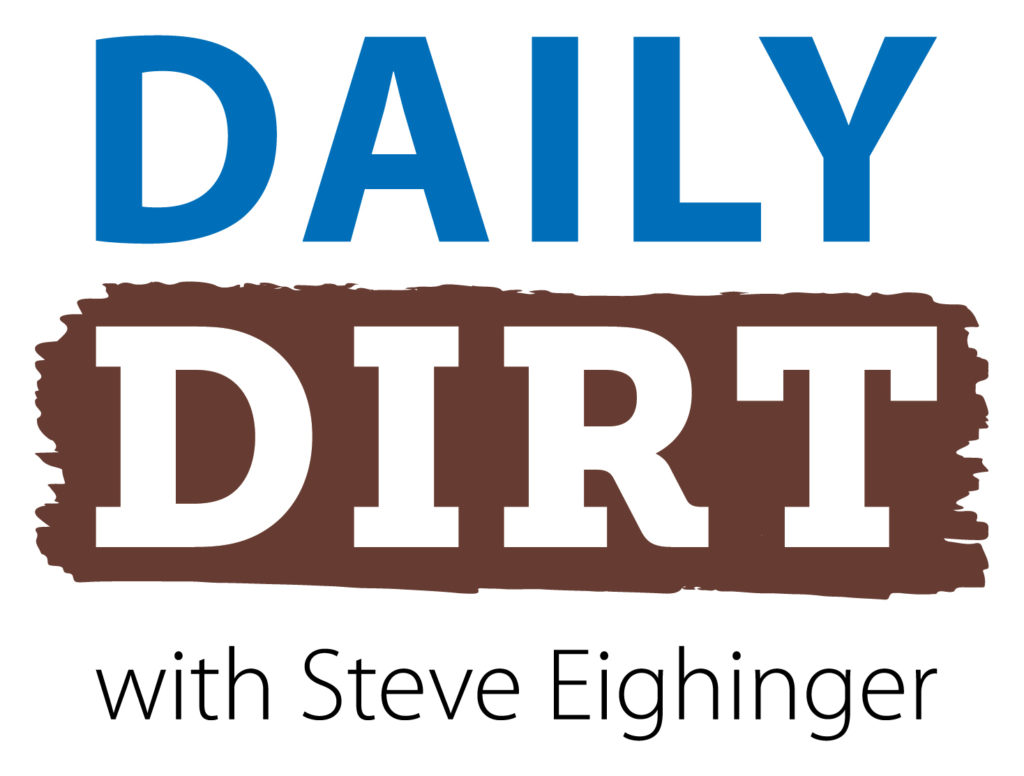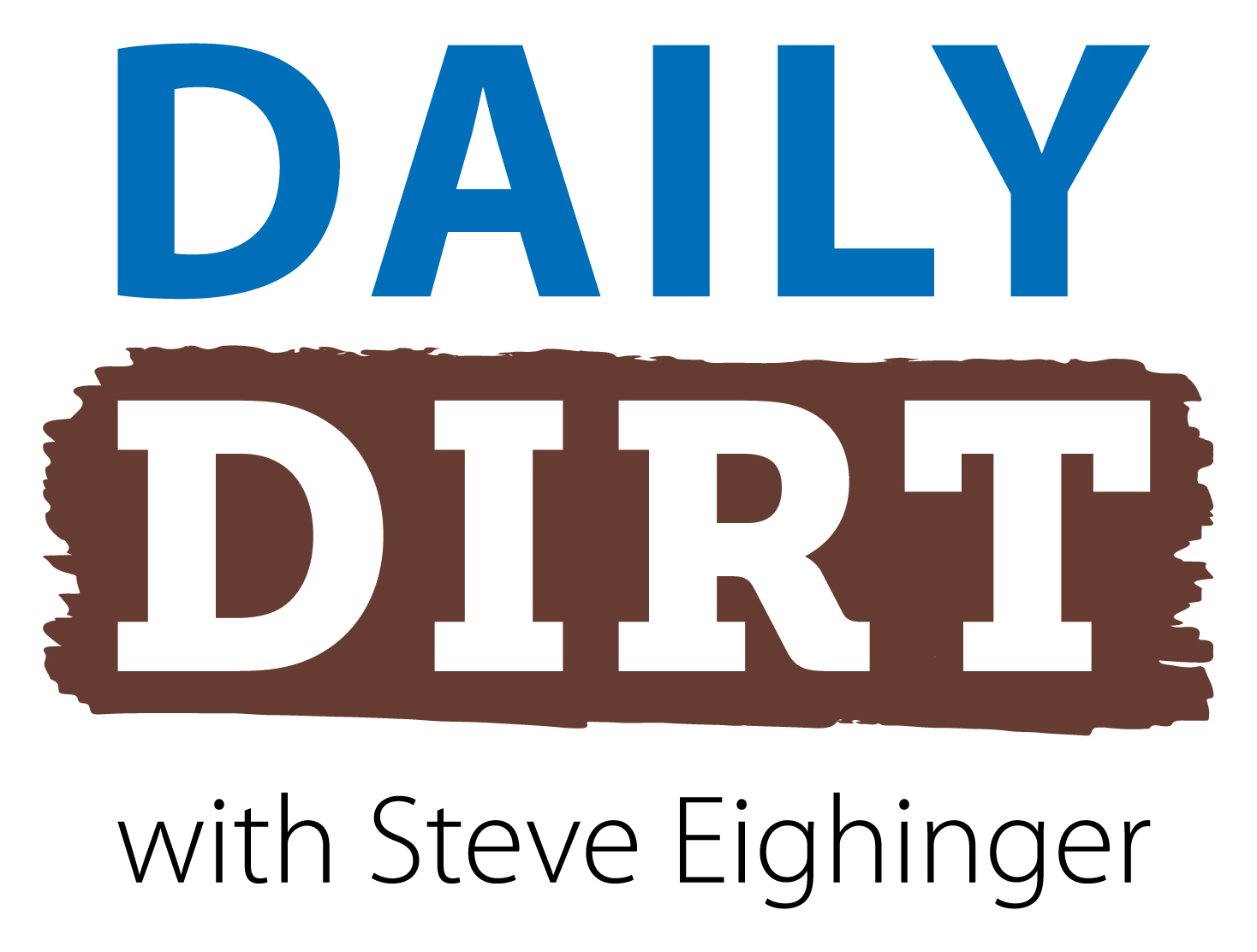 Next to the Christmas holidays and the opening of MLB and college football seasons, this is my favorite time of the year. It's when we start getting word from the various TV networks and streaming services about the return of our favorite programs and what's new on the horizon … Welcome to today's three thoughts that make up Vol. 371 of The Daily Dirt.
1. If you glanced at today's opening note — or if you know me at all — you realize I enjoy the four television sets located inside Chateau de Eighinger.
Yeah, I watch a lot of TV. Granted, most of that watching is sports, but I also enjoy a good prime-time lineup, too. With that in mind, here are the top 10 returning TV programs I am looking forward to most:
1. "Yellowstone": Right now, there is "Yellowstone" and everyone else on the TV dial. When it returns Nov. 13 it likely set some sort of viewing record in this modern era of fractured audiences. Remember when there was only ABC, NBC and CBS? Seems like a century ago. By the way, my favorite "Yellowstone" characters are Beth (Kelly Reilly) and Rip (Cole Hauser).
2. "Archer": A new season of the adult (which means, at times, there is some really nasty language) animated series about the world of espionage is scheduled to return to FXX on Aug. 24. Sterling Archer, Lana Kane, Pam Poovey, Cheryl Tunt and Cyrill Figgus are absolutely hilarious. A side note: Longtime actress Jessica Walter, who voiced Malory Archer, died in 2021. If you happened to see the episode when the series bid her farewell it was borderline emotional, even though it was a cartoon.
3. "The Walking Dead": It's the last hurrah, the final eight episodes for the former No. 1 show. And I'm sure AMC has a glorious exit planned for our heroes who are scheduled to survive the zombie apocalypse. This program — and all of its offshoots — have been a major part of my viewing life since debuting October 2010, and I will greatly miss it. The "Dead" returns Oct. 2.
4. "Blue Bloods": The New Your City police drama on CBS that is built around the Reagan family is back for its 13th season. The show still has a fresh feel to it, thanks to some excellent casting choices/changes along the way, plus the evolution of some key players. I think the character I have enjoyed watching develop the most is Danny Reagan, played by Donnie Wahlberg. It's bizarre to think Wahlberg was once part of New Kids on the Block. "Blue Bloods" returns Oct. 7.
5. NCIS: Incredibly, this CBS show, which returns Sept. 19, is entering its 20th season and has managed to maintain great ratings despite a near-100 percent turnover of the cast in recent years. The storylines have remained solid and the new cast members have proven to be more than adequate. (Fun fact: Veteran actor David McCullum, who makes a handful of appearances as "Ducky" each season, once emailed me after coming across an article I had written that included a reference to him.) 
6. "NCIS: Hawaii": This was the top first-year program a year ago, one that kept getting better and better. I think this may eventually become top NCIS show of them all, thanks to a cast that includes likeable Vanessa Lachey as the central figure. The program also boasts and outstanding secondary cast that, for me, is the key to tis sucess: Yasmine Al-Bustami, Tori Anderson, Jason Lantoon and Beulah Hoale. The show returns Sept. 19 and will again be part of a weekly programming doubleheader with "NCIS."
7. "Fear the Walking Dead": The first major spinoff of the "Dead" franchise really came into its own in the last couple of seasons, and now we're told the show is undergoing a major reinvention going into its eighth year. That's what hit series do, change the course before the show grows stale. All I know about the new "Fear" is "water" will play a prominent role. There has been no confirmation of a starting date for season No. 8, although a good bet is it won't begin until after "The Walking Dead" concludes. AMC won't want top diminish the final episodes of the franchise that started it all. 
8. "Young Sheldon": The show is still funny and has been renewed for at least two more seasons by CBS, but main character Iain Armitage (who plays young Sheldon Cooper) is getting older and that youthful innocence is beginning to fade. It's still a great program, however, thanks in part to an adept supporting cast that include Montana Jordan (Georgie), Lance Barber (George Sr.) and Annie Potts (Meemaw).
9. "NCIS: Los Angeles": This part of the NCIS procedural empire deals mainly with Russian spies and other foreign elements, which is a nice contrast to the other two-thirds of the triumvirate. For me, LL Cool J is the key character in a solid cast, which in recent seasons CBS has had dealing with more personal issues.
10. "The Blacklist": This has long been not only one of my favorites, and long has been one of the most creative shows on television. Initially, the show's graphic violence turned some viewers off, but once that was toned down its creators turned the program into more of an old-fashioned connect-the-dots type of offering. James Spader remains tremendous in the role of Red Reddington. Realistically, I think the upcoming season No. 10 might be last. I would rather see it go out a winner than become stale. 
Honorable mention: "Reacher" returns to Amazon Prime either late this year or early in 2023. It was my favorite new show last season outside of "NCIS: Hawaii," due mostly to the underrated performances of Alan Ritchson (Jack Reacher) and Willa Fitzgerald (Roscoe Conklin). The show kind of picks up where Tom Cruise's "Reacher" movies left off, and Ritchson carries the Cruise personna to the small screen in successful fashion.
2. This week's most disgusting food is found in China, North Korea and southeast Asia, where it is a part of many diets.
Can you say … rat meat?
Yep, and it is highly popular in those areas, largely because of a lack of other food items.
And how does it taste?
According to the locals, "like chicken." Personally, I'd rather have the chicken than a rat leg or a rat thigh or a rat wing or rat whatever.
3. The most iconic American fast-food burger is unquestionably the Big Mac from McDonald's.
Did you realize before that name was settled on there were two other possibilities considered: The Aristocrat and the Blue Ribbon Burger. I think McDonald's made the right choice.
Call it today's food for thought.
Steve Thought O' The Day — No offense is meant in any way, shape or form, but I wonder how many of those Michael Jordan-is-the-greatest-player-since-the-dawn-of-time fans have really examined the impact Wilt Chamberlain had on the game? It's easily forgotten how many assists the big man had to go along with his other other-worldly statistics.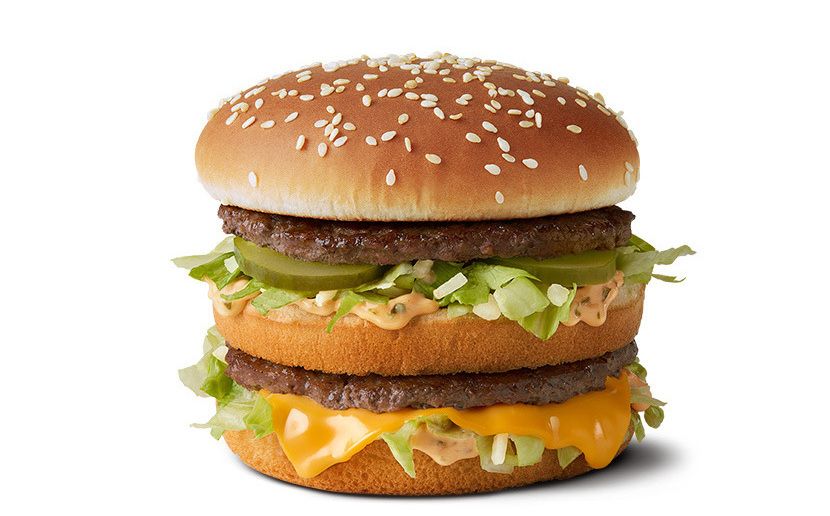 Steve Eighinger writes daily for Muddy River News. Two all-beef patties, special sauce, lettuce, cheese, pickles, onions on a sesame seed bun.
Miss Clipping Out Stories to Save for Later?
Click the Purchase Story button below to order a print of this story. We will print it for you on matte photo paper to keep forever.