DAILY DIRT: You have to watch what you say in both Illinois and Missouri … and I can't believe George Strait is 70
March 16, 2023 | By Steve Eighinger, Muddy River News Minister of Culture and Doctor of Love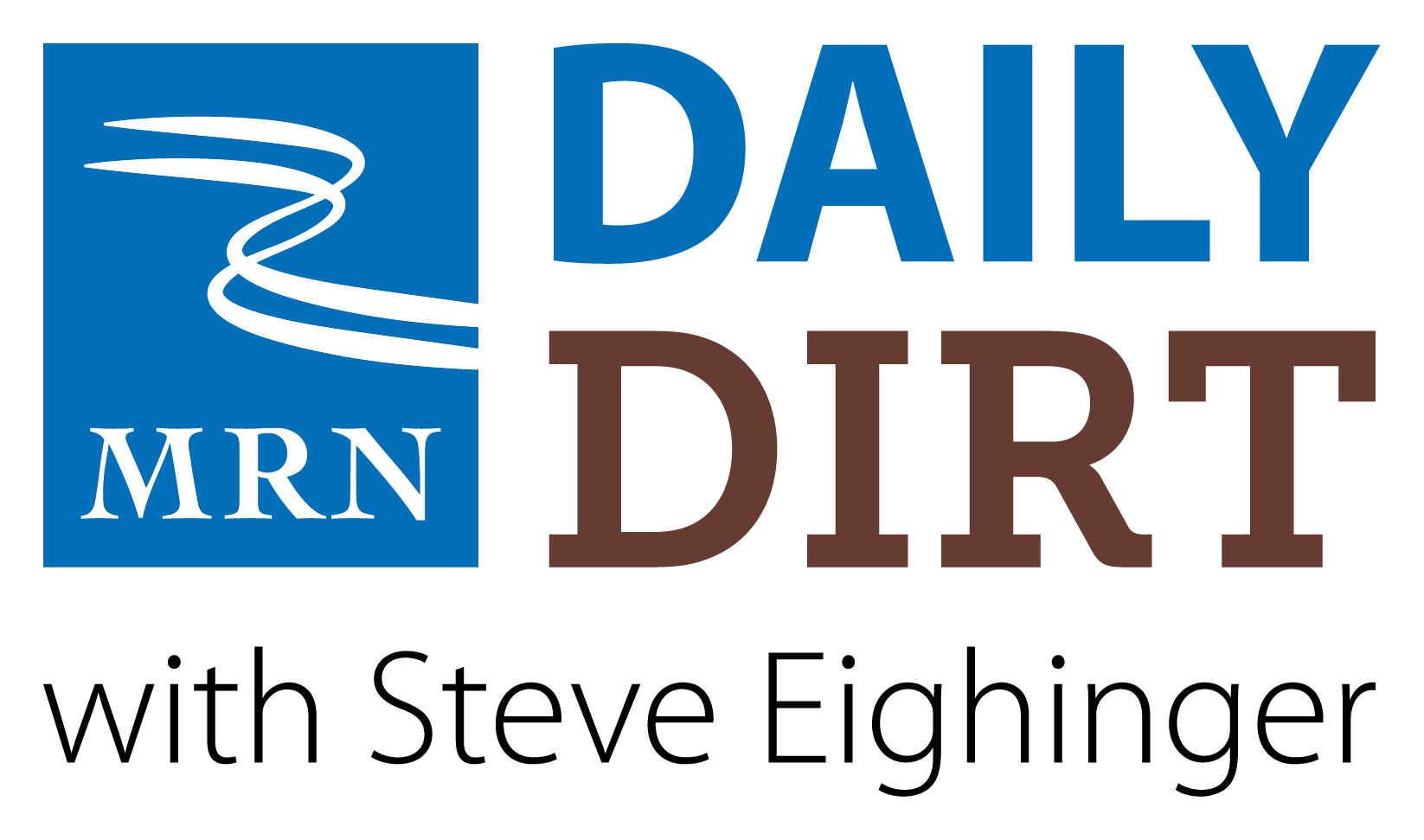 Daily Dirt for Thursday, March 16, 2023
My all-time favorite "Found on Facebook" might be today's fourth comment … Welcome to today's three thoughts that make up Vol. 554 of The Daily Dirt.
1. When I moved to Quincy from Ohio almost 25 years ago it took me all of about 15 minutes to realize there's quite a natural rivalry among most of those who live in West Central Illinois and Northeast Missouri.
My first day here I had some sort of car trouble, and when I took my vehicle to a local garage to get checked I was talking to one of the mechanics, and made the mistake (which I soon discovered) of asking him, "Oh, are you from Missouri?" The only reason I even asked was something he said and I was just trying to make nervous conversation. You now, a new guy in a new town.
The mechanic immediately stopped what he was doing, looked me straight in the face and responded, "Why? What's wrong with Missouri?"
The gentleman went on to tell me the folks in Missouri were just as good as the folks in Illinois and wanted to know if I had a problem with that.
Whew! "Welcome to Quincy," I thought to myself.
I apologized to him — to this day, I'm not quite sure what for — and he seemed to relax.
So from that day on, I have always tried to phrase my words carefully during any inter-state conversation. I truly enjoy, like and respect people on both sides of the river — but I also enjoy having fun with those same folks. So with that in mind, here are some of my favorite medal-worthy zings I have found regarding residents of both Illinois and Missouri:
Illinois
Gold medal: What term do you use to refer to an Illinois politician? Inmate.
Silver medal: What's the difference between Illinois sports fans and puppies? Eventually, puppies grow up and stop whining.
Bronze medal: What's the only thing that grows in Chicago? The crime rate.
Missouri
Gold medal: You know you're from Missouri if… you think of the four major food groups as beef, pork, beer and Jell-O salad with marshmallows.
Silver medal: You know you're from Missouri if… you only own three spices — salt, pepper and ketchup.
Bronze medal: You think that deer season is a national holiday. (In all fairness, this applies to Illinois, too.)
One last comment on this subject. Illinois and Missouri are hardly the only border states where this type of friendly rivalry exists. Remember, I'm from Ohio and we look at people from Michigan like Illinoisans look at Missourians — and vice versa.
2. The best we "Found on Facebook" this week:
"Why can't a nose be 12 inches long? Because then it would be a foot."
Sign on a dry cleaner's sign: "Irony is the opposite of wrinkly."
"Space heaters are the perfect housewarming gifts."
"I never finish anything. I have a black belt in Partial Arts."
"People are making apocalypse puns like there's no tomorrow."
3. The 1980s were when country music — modern country music, that is — exploded on to the entertainment scene.
The following were, at least in my opinion, the ones who established the foundation for a new kind of music appreciation, drawing those who had become disinterested in what had become a disappointing "pop sound," plus those who were ready to move away from the country "twang" of yesteryear.
The 10 most influential artists of what was a highly influential decade:
1. Alabama: The boys from Fort Payne became America's band en route to selling an incredible 75 million albums. Best song (tie): "Love in the First Degree" and "Feels So Right."
2. Oak Ridge Boys: The Mighty Oaks were just that, and if not for Alabama, would have been regarded as the kings of country. Like Alabama, the Oaks are now retired, but what a career they enjoyed. Best song: "Thank God for Kids."
3. George Strait: At 70, George is a lot like me. He's still going strong. Best song: "I Cross My Heart."
4. Kenny Rogers: In a way, Kenny was a poster boy for this era, having moved seamlessly (and successfully) from pop to modern country. Best song:
5. Mary Chapin Carpenter: For a four- or five-year period, there was no hotter singer than this diminutive guitar-playing star whose songs arguably possessed the finest lyrics in all of country. Best song: "You Decorated My Life."
6. Reba McIntire: Like George Strait, Reba is still going strong at age 67. Best song: "Whoever's in New England."
7. Dwight Yoakam: He kept the twang alive, but with an ever-present backbeat. Best song: "Guitars, Cadillacs."
8. Barbara Mandrell: She also had a great TV show. Best song: "I Was Country When Country Wasn't Cool."
9. Janie Fricke: She went from backup singer to boffo box office. Best song: "Tell Me A Lie."
10. Earl Thomas Conley: One of the decade's most underrated talents. He had one country's most distinctive voices. Best song: "Nobody Falls Like A Fool."
Honorable mention: Randy Travis, Dolly Parton, The Judds.
Steve Thought O' The Day — Next to the Rod Stewart events I was fortunate enough to see in the '70s, '80s, '90s and 2000s, the best concerts I have ever attended were those headlined by Alabama and the Oak Ridge Boys.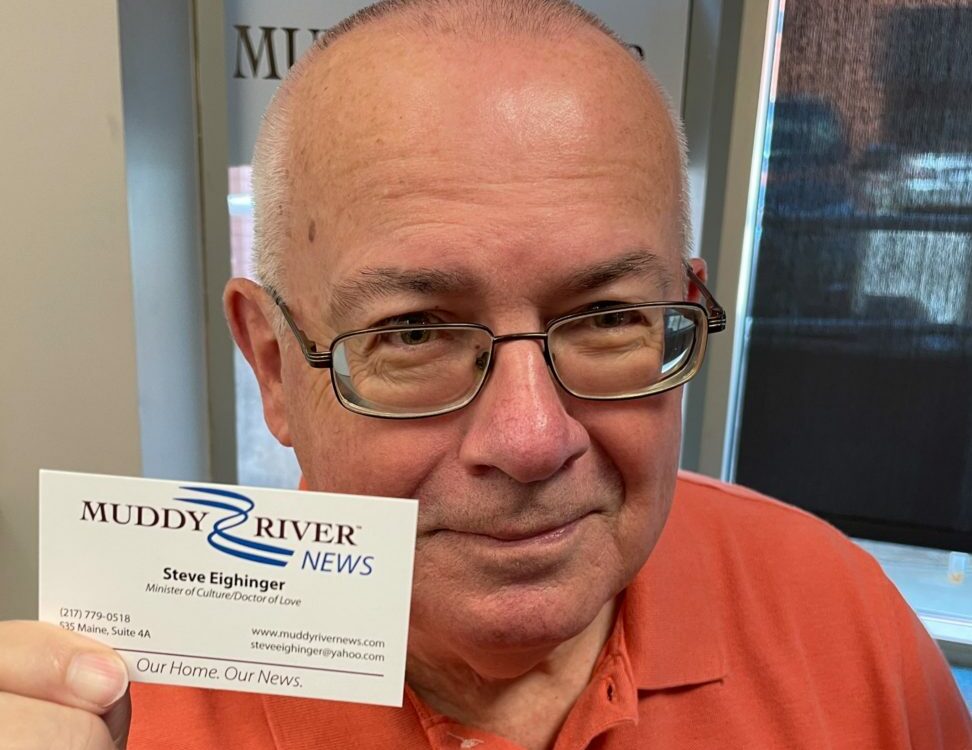 Steve Eighinger writes daily for Muddy River News. His country music list is spot on.
Miss Clipping Out Stories to Save for Later?
Click the Purchase Story button below to order a print of this story. We will print it for you on matte photo paper to keep forever.