Duncan: Driving the getaway car with the wrong dog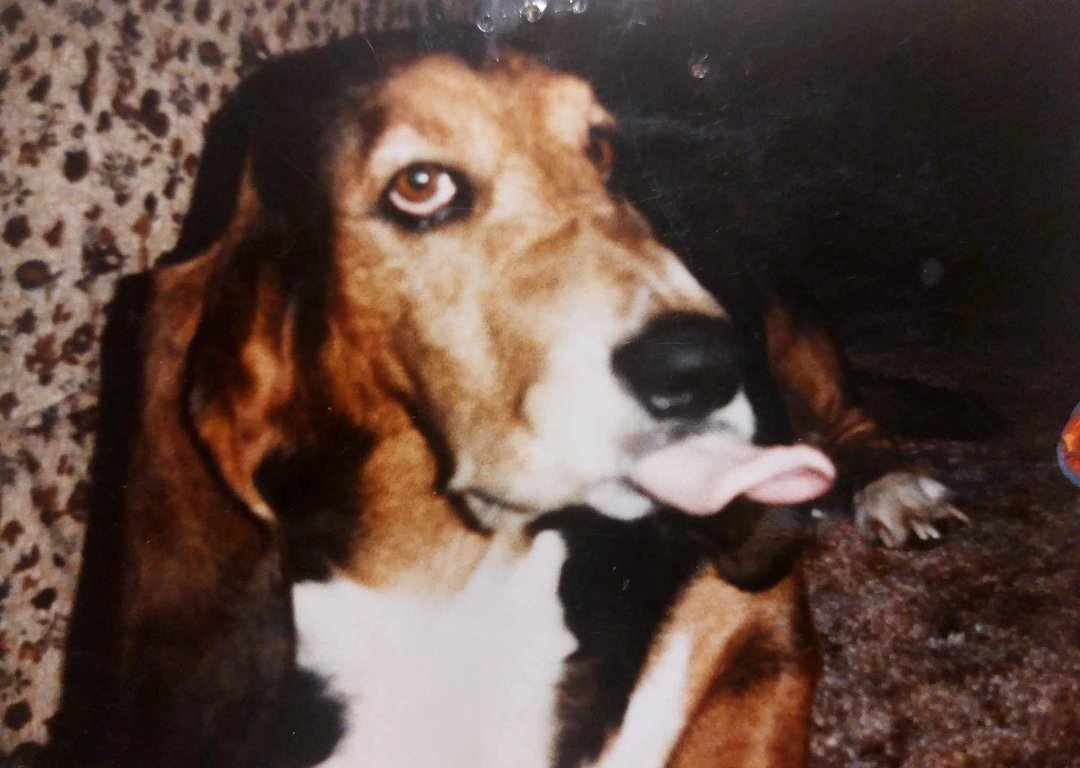 Roger was the first of two Ashburn basset hounds.
He was white with red markings, and as lazy as they come. Roger took breaks when getting out of bed in the morning which, which meant he often fell asleep with his head planted into the carpet and his butt still under the blankets.
He was an escape expert, as he ran outside in between the legs of unsuspecting people at the front door. His floppy ears would go airborne off the side of his face in two straight lines as I ran after him with the house guests still standing on the porch scratching their heads.
I learned over time that I didn't have to run too fast, because his tree stump legs could only carry his robust body for son long before he'd just sit down in the middle of the street. The street was never busy, so I just waited it out and directed any traffic around him until he was rested enough to get back up and walk home.
One day, Roger went into the fenced-in backyard and never scratched to get back in. We wandered around the neighborhood and went his best friend Boots' house to see if Roger had been by but he was nowhere.
For him to have the gumption to walk past our driveway and then far enough that when we couldn't find him, we wondered if someone took him. Roger was a full bred basset hound, brown and white with droopy eyes and ears he practically stepped on when walking.
I cried myself to sleep that night wondering if he was scared or even alive, and the next morning my mom was on the phone with my Granny waving around a newspaper.
"Fern, there is a basset advertised in today's paper and I think it's Roger," she said.
Granny soon walked though the door with sunglasses and a scarf over her head. Moments later, my big brother Ben and I loaded into the back of her dark red Buick and listed to the conversation from the front seat.
"Now, you just go up there and tell them you read about the dog in the paper," Granny instructed.
"Ok," Mom nodded. "Then once they let me in there, I will just grab Roger and run out the door."
Granny nodded. "I'll keep the car running."
Sitting in the getaway car, I pondered the plan. Roger was about 75 pounds of pure mass and never overly excited about anything. I couldn't imagine that dog willfully running down the the walk and jumping into the car even if a fire was lit under his butt.
A little while later, the door next to me squeaked open with no particular urgency, and a black basset hound climbed into the backseat, licked my face, and plopped down between Ben and me.
"For land's sake, Lynda!" Granny yelled. "That's not Roger!"
Well that was unexpected, I thought as Granny screeched onto the road before mom barely got her right leg in.
"I know it's not Roger. Slow Down," Mom said. "This is Smokey and I bought him."
We continued searching for Roger. We called the humane shelter daily, and put "Help us Find Roger" signs on the bulletin boards at the grocery store, TG&Y, and a few other places. Other than a few prank calls from displaying our phone number around town, Roger seemed to be gone forever.
So Mom wasn't looking to replace Roger with Smokey. She just saw a dog who needed a home. He settled right in on Saturn Drive. His energy level was about 10 times higher than Roger's. He ran around in circles in the backyard, sniffing for bunnies.
He also made fast friends with Roger's best buddy, Boots.
Boots was a black Great Dane who lived in the house behind us and would regularly scratch on our front door just so we could let her out of the back door to play with Roger. She was pretty much just a family member as far we were concerned.
Once, when Dad accidentally left the door ajar when leaving for work early, we woke up to find Boots on the couch eating a frozen lasagna box from the kitchen trash.
So, when Boots arrived at the door to play with Roger and encountered Smokey instead, she stopped in her tracks. Sniffing Smokey in all the places dog sniff each other, Boots and Smokey became fast friends.
Three weeks later, something scratched at the front door.
Roger strolled inside and headed straight for the couch, giving me a look like he just didn't want to talk about it. He had some matted hair and a few places with dried blood. But after a clean bill of health from the vet, we embraced he was home and stopped questioning it.
Roger didn't embrace Smokey, though.
He did tolerate him, though, and honestly I couldn't blame him.
If I went missing and then came home to discover my parents went and got a new kid in my absence who licked my family's faces and then stole my best friend, I probably would have growled and barked about it too.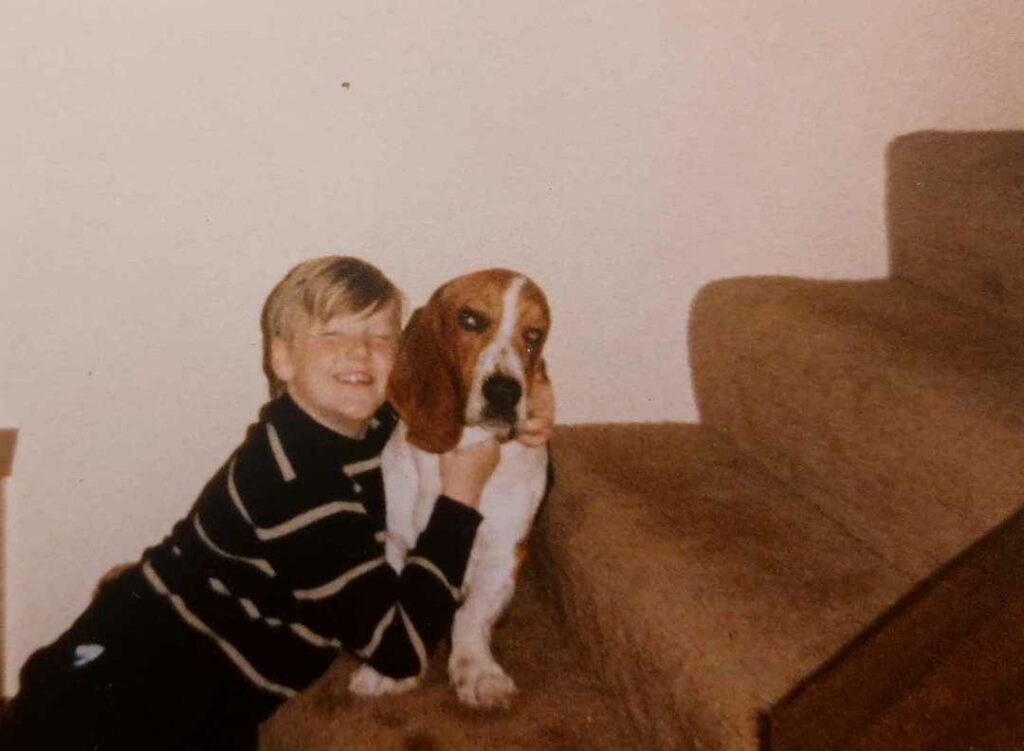 Miss Clipping Out Stories to Save for Later?
Click the Purchase Story button below to order a print of this story. We will print it for you on matte photo paper to keep forever.