DUNCAN: Life is 'a lot about living and a little 'bout love'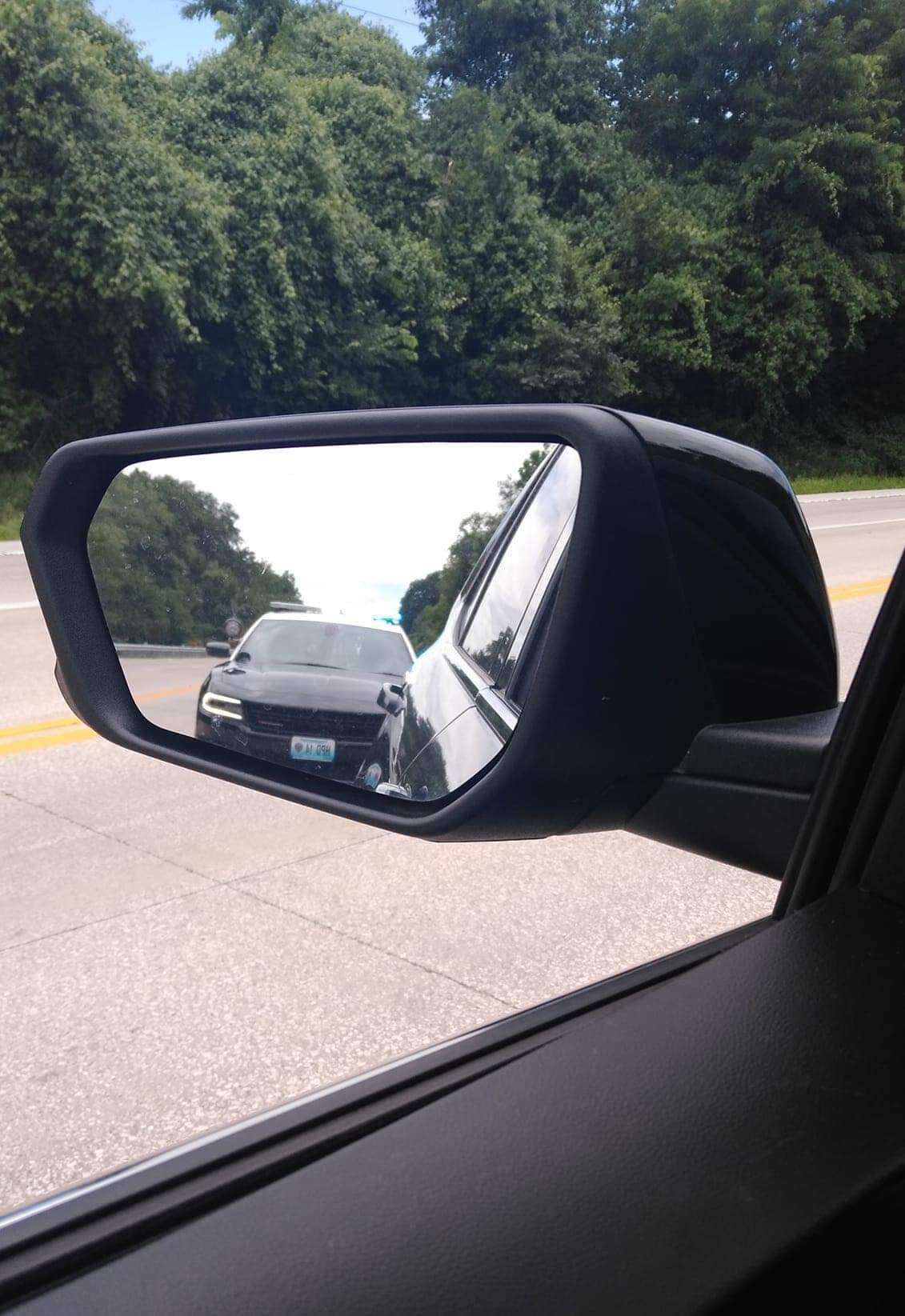 It was a hot Sunday afternoon a few summers ago. My windows down, praise music blaring, and I was rolling around town with a few hours to myself. A good day was ahead.
Until I noticed lights in my rearview mirror.
Idling on the side of the road, I tried to think of a good excuse.
Sir, I never get out of the house without people in the backseat trying to kill each other. Not that there is any murder going on in my car – they would get grounded for that.
I decided against that one.
Or, maybe I could reach him on a spiritual level.
You see, sir, I was speeding for Jesus. It was like church in here.
And car worship is a thing, but Jesus was probably telling me to hit the brakes ten miles ago.
So, maybe I could appeal to his sensitive side.
Do you want me to stay married, sir? Because I'm not sure if that'll happen if I get this ticket.
Suddenly, there he was.
"Do you know why I pulled you over today?"
And just like that I was confessing to the whole thing without excuse. I'm surprised I didn't tell him about when I hid my friend's SHE-RA doll in my sock drawer.
I wasn't always quite as open with the police.
One bright Friday morning in the summer of '95, I picked two friends up for school and made a unanimous decision to drive in the other direction.
First let me say, there was no alcohol or any other substance involved – just that teenage tendency to believe in immortality.
Country music blaring from the radio while speeding down a back road at 80 miles per hour, my friend grabbed the wheel to be funny.
We darted back and forth, and I suddenly hit the brakes – which I now know is a very stupid thing to do.
The world around me became a slow motion blur as the car spun in circles and flipped to the beat of Alan Jackson. I gripped the steering wheel for dear life, and the next thing I knew it was on its top in a ditch.
Army crawling out of the windows, we sat in the road looking at the jumbled mass of metal with one wheel spinning in the air and the radio still blaring, "Way Down Yonder on the Chattahoochee."
I still don't know who called them because we were in the middle of nowhere in the 90s, but when the police got there, I was quick with a story.
"Sir, the wheel went off the road and we just flipped over."
"Uh huh. How fast were you going?"
"Ummm. What's the speed limit?"
He said 45 mph.
"Oh, I'm pretty sure I was going that."
But the officer just asked the questions and wrote down the answers – so I figured all was well.
Except that I lied. And I was pretty sure I was going to jail.
Even before the next day when I discovered the officer, insurance company, or my parents never bought my story, I tossed and turned all night with guilt until 3 a.m. before finally waking mom up and spilling the whole story.
American Family kicked me out of the family (which meant my rate went up). I got a ticket for Reckless Driving, and was grounded for the rest of my life (so I'm technically still grounded which sounds fantastic now).
But being honest was worth the consequences.
That's how we learn our lessons – sitting in the ditches of life wondering what happened and how to fix it.
And I've learned that nothing is better than the truth.
Looking over your shoulder and trying to keep a story straight is hard, and it keeps you from really living. Sin bears weight on your shoulders and especially your heart.
That's no way to live. Covering up and scrambling to protect what isn't even worth protecting steals everything good in your life. It replaces fear where peace of mind should be.
The good news is God always stands ready to listen and offer strength to go before someone and say, "I need to be honest."
I also had to do this with my husband after I got that ticket a few summers ago, and knowing our insurance would probably go up.
In both of my situations, I was greeted with a lot of grace and mercy. I know that is not always the case.
But there is nothing better than a clean heart and a peaceful soul resting in His forgiveness.
I've also been the person who needed the strength to offer grace and mercy to someone who has come before me with a hard truth.
Those are all lessons learned the hard way.
And sometimes it can only be learned straight from a ditch on the side of the road with Alan Jackson reminding you that life is "A lot about living and a little 'bout love."
Except I think it's a lot about love.
Miss Clipping Out Stories to Save for Later?
Click the Purchase Story button below to order a print of this story. We will print it for you on matte photo paper to keep forever.