Duncan: The day Granny warned me about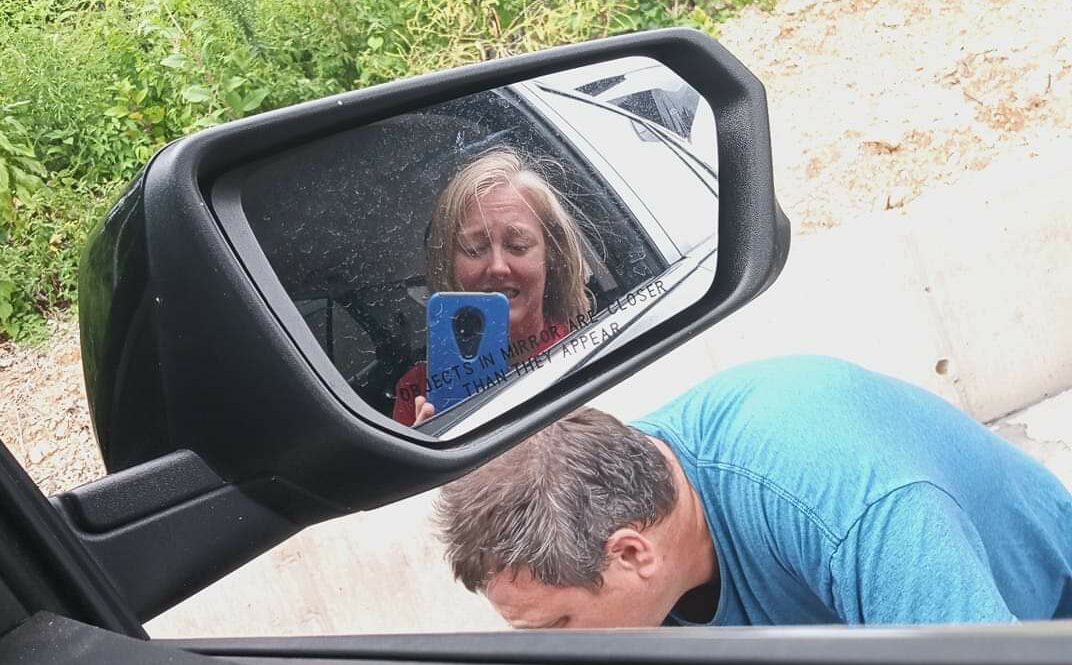 It was the day my Granny warned me about.
She always told me to at least have my hair presentable and clothes that weren't embarrassing. She knew that was about as good as it was ever going to get with me.
One icy day, she fell and broke her hip in our driveway. Writhing with pain, she told me to first bring over her purse and second to call an ambulance.
As I rushed inside to make the call, Granny laid in the snow, combing her hair and freshening her lipstick.
I'm a little less primpy. By a little less, I mean I own a hairbrush and I use it daily, but that's kind of the extent of my give a crap. It drove her crazy.
"Meggy!" she said, which is what the Ashburn side of my family calls me. "What if the car breaks down and you have to walk somewhere? People will see you!"
It's now almost 20 years since Granny died.
I have been cleaning out the fridge and making a progressive shopping list (meaning it's progressing to a seriously long and expensive trip), and Shawn decided to grab Hardee's drive thru for lunch.
"Wanna ride with me?"
Sure.
I might have had on my jammies and sporting yesterday's hair, but we are just doing drive thru, so who cares?
Now as I sit in the parking lot in my jammies without shoes or a bra, watching my husband change a flat, I suddenly think my Granny is watching from Heaven shaking her head and making that clucking noise she always did when my pantyhose had runners and my shirt was wrinkly.
It wasn't great, but my underwear was clean. My hubby needed no help from me anyway.
I have always wondered why it's so important to look nice for people you've never met or see only on occasion, but it's completely normal to display yourself as a train wreck to those who love you.
Then again, who really dresses up to vacuum? Or gets out the good jewelry just to play another game of Apples to Apples?
There's something special about the people who see you at your worst and love you still.
And not just when it comes to hair and makeup.
My family has watched me melt down when someone took the last can of Mountain Dew that I had been looking forward to all day. They knew the real reason I was frustrated was because of an extra stressful day.
I have changed my husband's wrappings and encourage him to fart after surgery when his appendix burst.
I have answered the midnight call of mom more times than I could count, just to walk into the room and get puked on.
This is the real and raw. We love each other through it.
On those occasions when we do get all dressed up, maybe it's more for each other than anything else.
We suddenly remember those young kids who once fell for each other, and that our kids really are pretty darn cute.
As Shawn fixed the tire, I rifled through my purse and found a plastic comb in a pile of Cheetoh dust.
I blew on it, and after a puff of orange smoke, started working through the bedhead.
Just for Granny.
Miss Clipping Out Stories to Save for Later?
Click the Purchase Story button below to order a print of this story. We will print it for you on matte photo paper to keep forever.