Have the use of emojis on social media taken away your emotional interaction?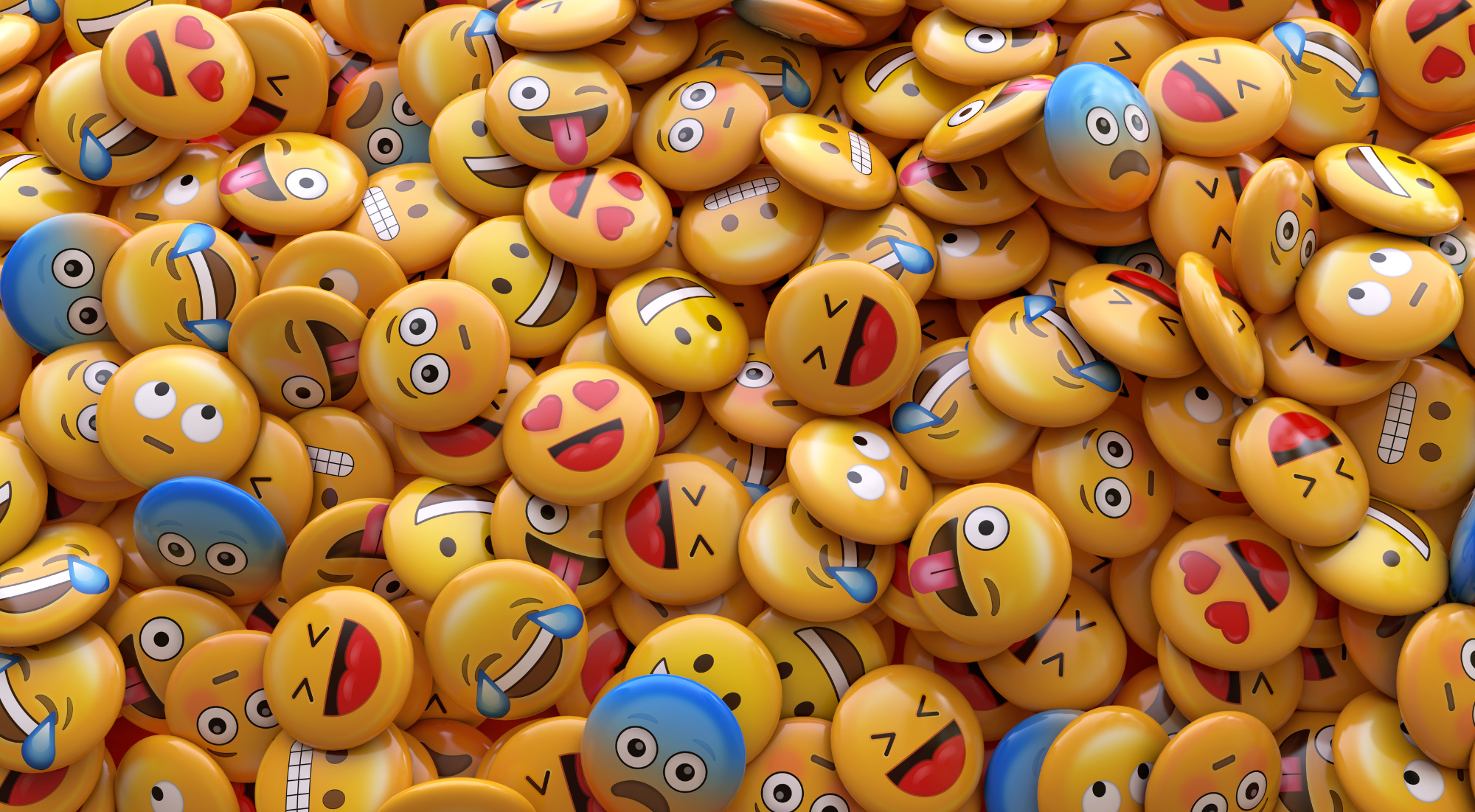 Do you find you have less emotions as your phone and social media dominate your time and control your human interactions? Or are you a social media rage poster? Are your emotions heightened in response to those you don't agree with?
I see the pendulum swinging between those two extremes for most people.
For me, social media has dulled my senses. What was once a new and interesting way to stay in touch with people has become a dull experience of thumbing past ads tailored to every conversation that I had that day and a direct reflection of my search history.
What once made me smile, when I saw a friend post a picture of a new baby or their exciting vacation, is replaced with a slow pause in scrolling or the extra effort of choosing my emotional response: thumbs up, sad, mad, laughing or a hug. But am I feeling any of those emotions?
I read an article recently (which I would source, but I have no idea where I read it in the social media abyss) about the negative effects emojis have had on society and in essence have taken away emotional interaction. These thoughts bounced around a bit in the back of my mind for a few days. The more I thought about it, the more I realized this theory to be true — at least for me anyway.
Let's say someone messages you that they got a new job and you send back "!!". How much thought did that really take you? What kind of interaction is that? Let's say instead you think about a response and then type out, "I am so excited for you, I know this is exactly what you have been looking for. Good job!"
Which response do you think they will appreciate more? By typing out that response, you considered your friend, felt their happiness and complimented them. When they read your response, they knew you cared.
With constant AI chatter these days, are we cognizant of the fact we are often creating our own automated responses and our emotions are robotic? What does it do to one's psyche to not communicate true emotions when we respond to another human being? What does it say about our way of living when we have more in-depth conversations with Siri and Alexa?
I don't know the long-term consequences to our shortened attention spans and emoji-laden world, but it is something we should consider. If I didn't have a business that relied on social media, would I delete all my social media so-called "connections"?
The irony is not lost on me that this article is being posted and shared on social media and that I am feeding into the system. I am not against progress. I do see the benefits in communication that technology allows. It is more that I want to be consciously grabbing on to the good that these advancements bring while also keeping an eye on the bad that can seep in when I am not looking.
My hope is that like everything in life, things ebb and flow.
My kids were born with an iPad in their hands. Will this generation nearing their teen years tire of the bombardment of constant communication and go off the grid as adults? Will they show disdain at the idea of using their lives as a promotional prop for likes and follows?
My wish for these children is that they become so exhausted from oversharing that as a grandparent, I will have to call my children to get an update on my grandkids. Instead of reading the headlines of their life on a newsfeed, I will be gifted with visits and phone calls, and that emojis, TikTok and every single influencer has lost their influence.
We can dream, right?
Miss Clipping Out Stories to Save for Later?
Click the Purchase Story button below to order a print of this story. We will print it for you on matte photo paper to keep forever.