Letter to the Editor: Brown County State's Attorney joins others statewide seeking to overturn assault weapons ban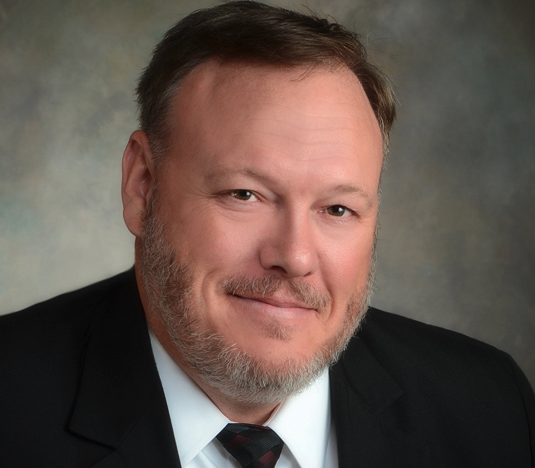 I am proud to join the state's attorneys of 32 counties by signing on to Madison County State's Attorney Thomas A. Haine's brief he filed with the Illinois Supreme Court, seeking to overturn the state's ban on certain types of weapons.
The Amici Curiae brief, also known as a "friend of the court" brief, asks the Supreme Court to strike down the state's so-called Assault Weapons Ban. The legislature passed the ban in January during a lame-duck session, and Gov. JB Pritzker signed it into law.
Haine is the lead attorney for the Amici Curiae brief. In its conclusion, Haine's brief states as follows:
Many Americans of good will continue to debate the merits of our country's broad-based culture of gun ownership. Some fear that broad gun rights facilitate violence by criminals. Others contend that while the law should take aggressive steps to stop criminals, it must also respect responsible citizens' right to own commonplace firearms as an effective means of self-defense against those very same criminals, making the public more secure, not less.
While this debate will undoubtedly endure, at least this much has been settled since 1791: The Second Amendment — "the very product of an interest balancing by the" founding generation, which ratified it — "elevates above all other interests the right of law-abiding, responsible citizens to use arms" for self-defense. Bruen, 142 S.Ct. at 2131 (citing Heller, 554 U.S. at 635). Therefore, no state may "prohibit … an entire class of 'arms' that is overwhelmingly chosen by American society for [a] lawful purpose." Heller, 554 U.S. at 628.
Yet the (assault weapons ban) bans entire categories of firearms and firearm components (i.e., magazines) obviously in common use for lawful purposes today. It is unconstitutional under the Second Amendment, as authoritatively read by Heller and Bruen both. Certain firearms – like the AR-15 – may seem strange and menacing to those with little experience with firearms, but they are quite normal and valuable to many millions of responsible, law-abiding Americans. In fact, it is the experience of Amici as the chief law-enforcement officers of our respective counties that the typical use of such firearms is self-defense and recreation — for which they are quite well-suited — and not violent crime.
Like all Americans, Amici are horrified by the mass shootings and urban violence our nation has experienced. These are heartbreaking reminders of how much pain and sorrow violent individuals with evil intentions can cause. As prosecutors, we go to work every day to deter such crimes, do justice for victims, put those who would do harm to our communities behind bars and protect everyone by strengthening the justice system and the rule of law.
It is in service to that same rule of law that we urge this honorable court to support all the rights enshrined in the Constitution, including the right of the people to own commonplace firearms so they can defend hearth and home and live freely with the means to secure their own ultimate safety.
On March 3, Macon County Associate Judge Rodney S. Forbes ruled the ban violates the equal-protection and special-legislation clauses of the Illinois Constitution. Pritzker is appealing to the state Supreme Court.
The ban outlaws the sale or manufacture of several firearms labeled as "assault weapons" and certain attachments for firearms, along with .50-caliber rifles and .50-caliber cartridges.
People who already own such a firearm are allowed to keep them under the new law, but the owners of such weapons will be required to register them with Illinois State Police by Jan. 1, 2024.
As the duly-elected state's attorney of Brown County, I have a duty to seek justice. That duty includes protecting and defending the Constitutional rights of all citizens.
The brief is posted at the website of the Madison County State's Attorney's Office and on the Illinois Supreme Court's web page for high-profile cases.
Other state's attorney's joining Haine in the brief are:
Lucas Fanning, Calhoun County
Aaron Kaney, Carroll County
Kyle Hutson, Clark County
J.D. Brandmeyer, Clinton County
Eric St. Ledger, Edwards County
Aaron Jones, Effingham County
Douglas Dyhrkopp, Gallatin County
Justin Hood, Hamilton County
Bobi James, Hancock County
Rachel Mast, Henderson County
Catherine Runty, Henry County
James Treccia, Jasper County
Sean Featherstun, Jefferson County
Ben Goetten, Jersey County
Chris Allendorf, Jo Daviess County
Tambra Cain, Johnson County
Scott Rueter, Macon County
Tim Hudspeth, Marion County
Grace Simpson, Mercer County
Ryan Webb, Monroe County
Mike Rock, Ogle County
David Searby, Perry County
Lisa Casper, Pulaski County
James Kelley, Randolph County
Chuck Laegeler, Schuyler County
Tyler Tripp, Union County
Jacqueline Lacy, Vermilion County
Thomas Siegel, Warren County
Daniel Janowski, Washington County
Kevin Kakac, Wayne County
Denton Aud, White County
Michael Hill
State's Attorney of Brown County
Mount Sterling, Illinois
Miss Clipping Out Stories to Save for Later?
Click the Purchase Story button below to order a print of this story. We will print it for you on matte photo paper to keep forever.