Letter to the Editor: City's drop-off recycling locations fail to meet minimum accessibility standards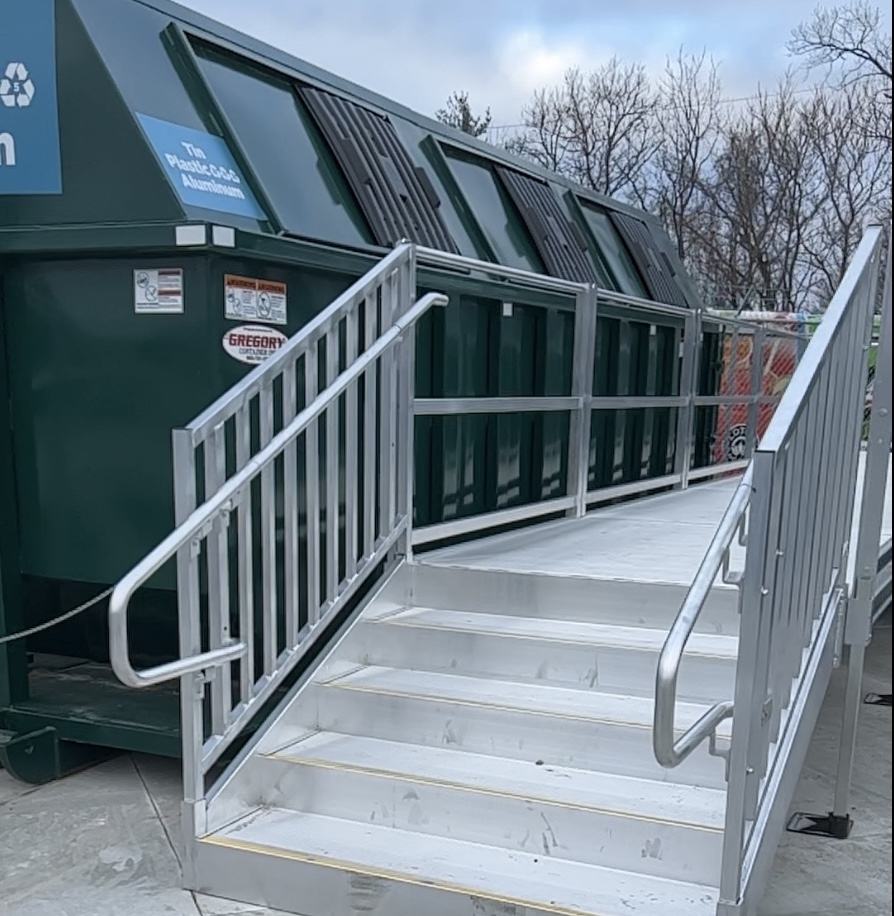 I am greatly disappointed and angry with the City of Quincy.
On Sept. 7, 2022, I attended the forum on recycling at City Hall. I voiced my concerns about discontinuing the curbside recycling program. Using three drop-off sites discriminates against the handicapped, the elderly and those without transportation. It was laughingly suggested by someone at the forum that the local service organizations such as the Boy Scouts could help in those situations. I was told by multiple people (such as Mayor Mike Troup and Director of Administrative Services Jeff Mays) that the sites would be handicapped accessible.
As March 1 approached, I became increasingly concerned as the first two locations were announced. Feb. 28 was the last day of curbside recycling. I was trying to keep an open mind. But Tuesday, March 7 is our normal garbage day, so I prepared my recycling to drop off. Upon arriving at the recycling location, I immediately knew there were problems.
Here are the problems the "new" recycling program has.
Only two of the three sites are ready.
Neither site is handicapped accessible.
We do not have a date for the third site to be open. Are people with disabilities supposed to just horde their trash/recycling for an indefinite period waiting for the city to get their act together?
The platform between the paper bin and the cardboard bin is incorrectly installed at the HyVee location on Harrison. There is a several-inch drop off between two sections of platform, causing a tripping hazard. Meanwhile, platforms are correctly installed but no recycling bin is installed next to them.
I called the mayor's office and left a message to call me back. I have not received a call back.
I called and left a message for Mays. He called me back. When I told him that these sites are not handicapped accessible, he told me that "the third one will be, but we have to have the lease approved at the next (City Council) meeting." When I indicated that they should not have stopped curbside until all three sites were ready and handicapped accessible, he reiterated that the third location will be accessible.
When I indicated all three sites should be accessible, he dodged it.
The city, Troup, Mays and all those associated with this recycling program should be ashamed of themselves. It is 2023. The Americans with Disabilities Act was passed in 1990. Section 504 of the Rehabilitation Act was passed in 1973. Any new construction for a business must meet minimum accessibility standards. Why can't the city's recycling locations meet those standards?
I encourage anyone harmed by this action to contact Troup, Mays and their aldermen. I also highly encourage anyone harmed by this action to file a complaint with the Illinois Department of Human Rights, the Illinois Department of Civil Rights, the U.S. Department of Civil Rights, etc.
I will be at the next City Council meeting. I encourage others to do the same. If you are one of the people being unfairly discriminated against and are unable to recycle at this time, please shoot me an email at katiestegner@gmail.com. I would be happy to assist you.
Katie Stegner 
Quincy, Illinois
Miss Clipping Out Stories to Save for Later?
Click the Purchase Story button below to order a print of this story. We will print it for you on matte photo paper to keep forever.