Letter to the Editor: Entrenched ideas prevent openness to changes in humanity's understanding of universe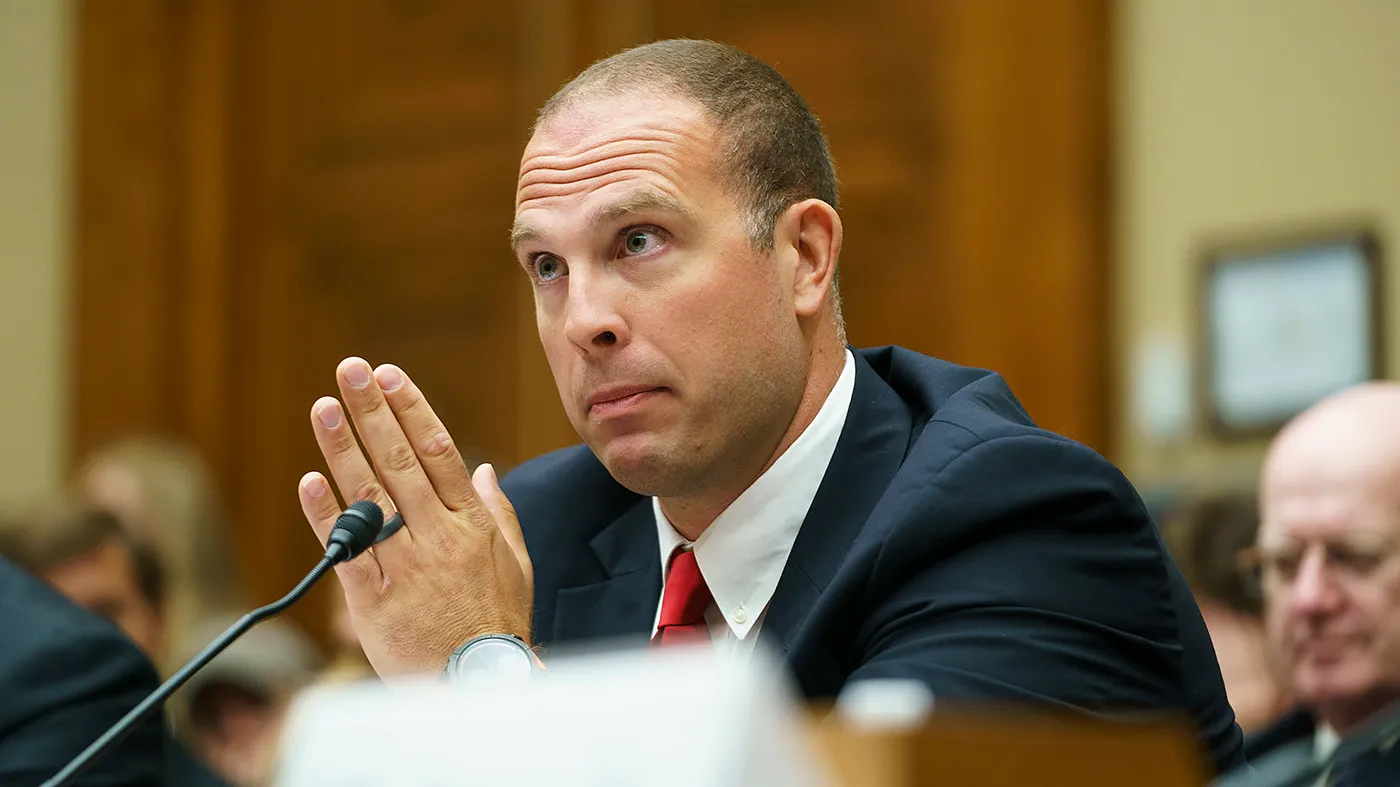 In 1633, Galileo was imprisoned for heresy due to his claims that the Earth revolved around the sun. In 1633, at the "front" of history, the highly advanced human race who had sailed to new continents, invented gun powder, clocks and microscopy couldn't possibly fathom that the Earth wasn't the absolute center of everything. Today humanity also is at the "front" of history, as every subsequent generation will also be in their future respective eras. And yet, 1633 seems so long ago.
By zooming out from the linear human timeline and adopting a broader viewpoint, one can see how, now, in 2023, Boomers, Gen-X, Millennials and Gen-Z are some future generation's "long ago." Humanity sees itself as pioneers, trailblazing new territory with AI and age regression technology, with the Mars Rover and Lockheed Martin's recent nuclear rocket contract. Yet, humans still can't fathom interstellar space travel.
The conundrums surrounding faster-than-light travel have many convinced that navigating interstellar space is truly impossible. The immense distances separating humanity from other star systems are simply insurmountable. Even if one were to travel at the speed of light, it would take years to reach even the very nearest star system. Many people today regard this as irrefutable proof that alien life cannot possibly have visited Earth, as the distances separating humanity from other habitable worlds are far, far too vast.
However, if one were to again zoom out from the human timeline and assume the perspective of a person from the year 2413, he may scoff at the idea of continuing to shoot the technological equivalent of roman candles into space. Surely one doesn't hope to reach a neighboring civilization by burning fossil fuels? How barbaric!
Still, legions of 21st century minds are inextricably tethered to the idea that combustion is the only means of Space travel. And yet, in 1994, a Mexican physicist named Miguel Alcubierre proposed a theoretical construct, known as the "Alcubierre Drive," suggesting the possibility of faster-than-light travel without violating the principles of relativity. The idea is based on expanding space behind a spacecraft and contracting space in front of it, resulting in a "bubble" of flat space that moves faster than light. The spaceship itself wouldn't be moving through space; instead, it would be moving space around it. With the perfection of such technology, traversing interstellar space to visit other habitable worlds becomes a reality, circumventing the problems surrounding faster-than-light travel altogether.
The concept of an Alcubierre drive presents significant technological challenges to human science in 2023, and thus remains just a theory. Fortunately, Alcubierre wasn't imprisoned for heresy. With the recent July 26 congressional testimony from three highly credentialed, former military officers regarding the government's lack of transparency around the alleged possession of non-human technology, a fresh group of skeptics have rightly questioned the seemingly unfathomable idea that an alien species could ever reach earth.
At the unprecedented UAP hearing, former Air Force Maj. David Grusch alleged there are special access programs operating beyond congressional oversight that are directly involved with the retrieval and reverse-engineering of non-human (alien) technology. When questioning Grusch, Congressman Eric Burlison (R-MO) reasoned that it's unlikely a civilization that is advanced enough to travel "billions of light years" (the milky way is only 100,000 light years in diameter, but nice try Eric) would be so incompetent as to crash their spacecraft.
Unfortunately, even the best designs are subject to user error, and the fact that the Intelligence Community Inspector General found Grusch's claims "credible and urgent" lends an unprecedented level of credibility to the idea of a deep-state cover-up. Moreover, Burlison evidently found Grusch's testimony convincing enough to join Reps Tim Burchett (R-TN), Jared Moskowitz (D-FL), Anna Paulina Luna (R-FL), Nancy Mace (R-SC) and Andy Ogles (R-TN) in signing a letter to the ICIG demanding answers to claims that Grusch couldn't reveal in full in the July 26 hearing due to their classified nature.
Congress has their work cut out for them when it comes to prying forth deeply classified information that the Pentagon vehemently denies exists. Now they have Grusch, a star witness with an intelligence community pedigree that can't be denied. As the story unfolds, all eyes are turning to the ICIG.
Skepticism is healthy. It encourages critical thinking and creates an impetus for logical, evidenced based conclusions. However, when entrenched ideas prevent the openness to changes in humanity's theoretical framework for understanding the universe, humanity is again imprisoning Galileo.
If civilization can move from traveling via horse and carriage to breaking the sound barrier in less than a hundred years, is it not plausible that future thinkers, or aliens, could bring to life Alcubierre's vision? If humanity is to take seriously the recent UAP whistleblower testimony, testimony that is grievously compelling, it must put down the pitchforks and release Galileo.
It must put to rest the regressive perspective that it is at the "front" of anything, but merely at an arbitrary position in the infinite timeline of existence; a position simultaneously inhabited by some distant, far more advanced civilization, a civilization that, at this very moment, is laughing at the quaintness of an Alcubierre Drive.
Mitchell Provow
Quincy, Illinois
Miss Clipping Out Stories to Save for Later?
Click the Purchase Story button below to order a print of this story. We will print it for you on matte photo paper to keep forever.