Letter to the Editor: Imagine carrying your dead child in your body until you almost die yourself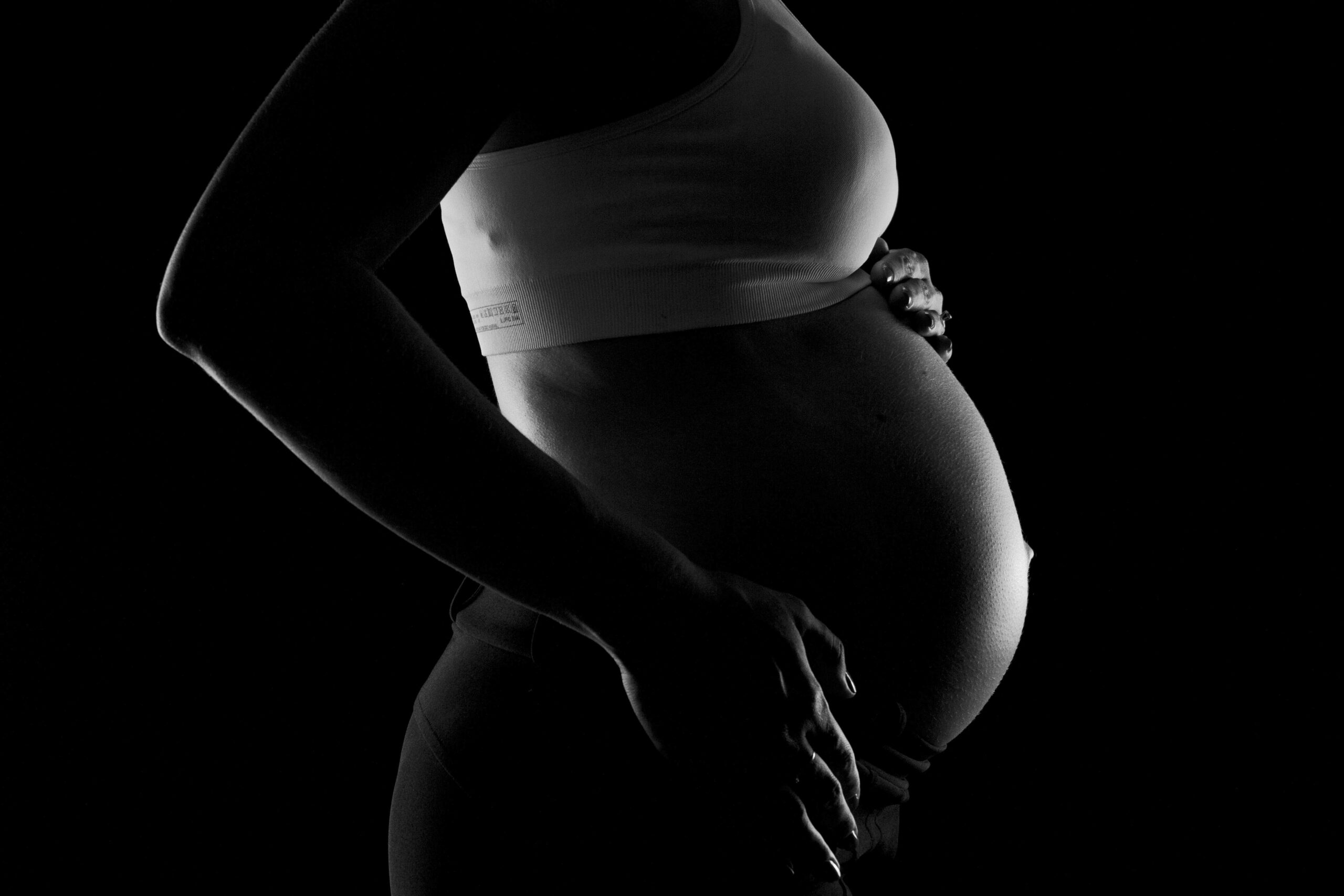 My son Carl would be 16 years old today.
I should be taking him to get his driver's license and maybe to his first job. He should be driving me bonkers by being too loud with his friends and playing video games past his bedtime.
But I never got that chance, because 16 years ago, I lost my son 12 days before my scheduled C-section.
This is the hardest story I've ever had to tell, but it's an important message, and I hope you will stay with me to the end so we can prevent what happened to me and my son from happening to anyone else.
On the morning of March 14, 2007, I was at my weekly obstetric check-up. I was due to give birth within a couple weeks, but something went wrong that day.
The nurse couldn't detect Carl's heartbeat.
For several minutes, she flustered and fiddled with different equipment, trying to find a machine that worked. My first inkling that something was wrong was when the doctor suddenly pulled me in for an ultrasound, then told me to go to the hospital immediately.
Believing Carl's life was in imminent danger and that I was about to be rushed into the delivery room, we quickly arranged a babysitter for my daughter and went straight to the ER. But instead of rushing me into treatment, the ER staff stalled me for five grueling hours before forcing me to get a second ultrasound to confirm what they, and my doctor, already knew.
My son was dead, caused by true knots in my umbilical cord.
Little did I know that was just the beginning of my long nightmare.
First, my doctor strolled into the room hours after my second ultrasound and casually broke the news. Worse, he blamed me, claiming "this only happens late-term when the mother does something wrong."
My fault.
I was still reeling from the shocking news, trying to process what was happening. Without knowing anything more, my doctor told me this was my fault.
Two weeks earlier, I had urged my doctor to deliver Carl early because I could tell something wasn't right. He wasn't kicking as much as he had been. Something just felt wrong. He dismissed me and insisted I was fine, saying, "Pregnant women worry all the time."
Now, I was in the hospital, and my nightmare had come true.
That same doctor who wrote off my fears while my son was still alive now gave me two options. I could remain pregnant and continue carrying my son while his body decomposed in my womb, putting me at significant risk of death, or they could perform a C-Section and remove my deceased son immediately.
My choice was obvious. I asked for the C-Section, but my doctor inexplicably dismissed me again. Despite having just detailed what would be an extremely graphic death if they didn't remove the fetus, he told me, "No, you're not thinking rationally. Let's just wait."
The conservative Catholic hospital, St. Joseph's in Joliet, then sent three nurses and a priest to talk to me. All of them pressured me to continue carrying my deceased son, urging this was what "God had intended."
In a fit of despair and disbelief, I began to question them. What if their tests were wrong? What if my son actually was still alive and they were putting his life at risk by denying me a C-Section?
Only then, when I suggested my son might still be alive, did they agree to take me into the operating room – not when it was clear my life would be put in danger.
The nightmare continued after the procedure was done. The hospital priest told me my son wouldn't be allowed to go to heaven because he hadn't been baptized.
In the months that followed, I joined pregnancy loss support groups and learned many other women had been subjected to the same cruel treatment. One woman was forced to carry her deceased son in her womb for three weeks until she became severely ill herself.
Can you imagine carrying your dead child in your body until you almost die yourself? Not get intervention while you are still healthy? Why put a woman at risk?
It's been 16 years since I lost my son. I am still, and always will be, his mother. I still grieve for him.
One can argue there are provisions for the life and health of the mother, but why force a perfectly healthy woman to become so sick she almost dies to get care? When I discovered my son died, I was perfectly healthy. However, if I had waited two or three weeks, I would have been put at risk for death. Why put a perfectly healthy woman in a no-win situation and force her carry an unviable pregnancy to term?
The United States has the highest rate of maternal mortality in the developed world. In fact, American women die in childbirth at twice the rate of our peer countries. Women of color are most affected.
Even 16 years after my horrifying nightmare, women are still dying of preventable conditions because doctors won't listen to us. Women like me are coerced into suffering in silence.
Well, I won't be silent anymore.
Mark Lee Dickson, the anti-choice extremist, was brought to our town by alderman Jake Reed. Dickson is so extreme he wants to ban abortions in all cases, including the life and the health of the mother. Dickson was even quoted in the Louisiana Illuminator as saying "five to 10 years" from now, after all the abortion clinics are shut down and all the loopholes closed, he could see Texas considering legislation that criminalizes the person who got the abortion.
He not only wants us to be denied access to healthcare, he wants to leave us with two choices. Death or prison. He was even cited on his Facebook page that he sides with Texas on the Zurawski v. Texas case. He sided with Texas in forcing women against their consent and better medical judgment to get sick and die.
Don't believe a word Dickson says. He is playing the same song and dance that he has in every town.
I refuse to back down and let Quincy be another town that falls for his sinister scheme.
Marsha Williams
Channahon, Illinois
Miss Clipping Out Stories to Save for Later?
Click the Purchase Story button below to order a print of this story. We will print it for you on matte photo paper to keep forever.