Letter to the Editor: Sanctuary city ordinance ignores individual circumstances and is all about power over women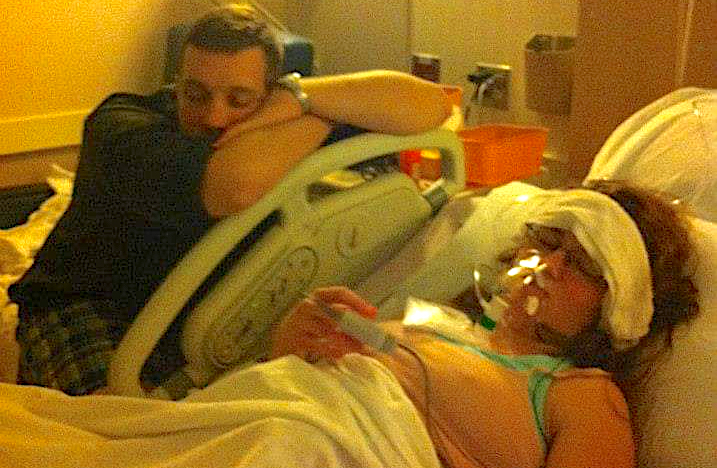 I am the oldest of five daughters, and three of my sisters live in Quincy. The "Sanctuary City for the Unborn" ordinance before the Quincy City Council would affect the level of healthcare my sisters would receive. It would also affect me, as all my healthcare needs are covered in Quincy.
Let's be so for real right now. You know at this point that every person's situation is unique, and deciding on an abortion is a deeply personal thing for anyone to be faced with it.
This ordinance claims there will be exceptions for the life of the mother, but that life would not be mine or my sisters'. While it is not my place to tell my sister's story, I will tell mine.
My husband and I decided in 2011 that it had been enough time since his deployment to Afghanistan that we were comfortable trying for our first child. I was healthy. I had a clean bill of health, which was a relief to me. My dad's multiple heart attacks and close calls with death since I was 8 years old have always made me worry about my own health.
So with the green flag from my doctor, I got pregnant pretty quickly. My first pregnancy ended in a miscarriage. Quickly I was blessed with my rainbow baby due for September 2012, my small lady.
My pregnancy at the start was smooth. There were always good checkups and nothing but positive news each visit. Then I hit 27 weeks, and I noticed more and more that I wasn't feeling well and starting to swell. When talking to my doctor in Quincy, I was blown off. I was fine, the doctor said. It's just nerves because it was my first pregnancy.
What I didn't know was that I was developing preeclampsia. Soon, my life would be in danger.
My body kept declining, and by 34 weeks, I was finally informed I might have preeclampsia and needed to go on bed rest. By 35 weeks, it was clear I needed to be in the hospital. While in labor and delivery, I crashed, and me and small lady lost our heartbeat.
I woke up surrounded by nurses and a doctor I didn't know. I had an oxygen mask on. The look on my husband's face still to this day is burned into my mind. This man who had been in war and saw things no one should at 19 years old looked as though his world was falling apart in front of him.
No sooner did I wake up was I rushed to an emergency C-section. Afterward, I saw my disabled dad white as a ghost, crying and asking me, his first baby, if I was OK. I survived, and my premie small lady did too, barely.
For the next year, I would have nonstop nightmares. As the years went by and my body got strong again, I debated if I was being cruel to my daughter by not giving her a sibling. Growing up the oldest of 5 sisters, I could not imagine my world without them. We fight, but we love deeply. My fear of pregnancy was intense, even with seeking therapy. After once again getting a clean bill of health, I was told I could probably have a VBAC (vaginal birth after caesarian). I decided to do it.
In my second pregnancy in 2016, thankfully nowhere near Quincy, I received excellent care — but it didn't matter. I sadly developed preeclampsia yet again, this time sooner and worse than last time. While I was successful in having a VBAC (the only healing I would have), it didn't come without a price. I have a lot of damage to my body that is irreversible and invisible to the world, but I have to live with it.
It has also made my endometriosis worse. My body never recovered this time or did my mind. I was diagnosed with PTSD due to my pregnancies. Believe it or not, the phrase "as long as the baby is healthy" is heartless when the mother is broken.
Because of what would happen to me, I have been advised not to ever get pregnant again. It's too risky. Doing so would likely end in death, as the last pregnancy left a lot of damage to my body.
So I ask this. Knowing my life is in danger in late pregnancy, is my life not worth saving by having an abortion as soon as possible in case all my forms of pregnancy prevention fail me?
My answer? You bet your ass I would get an abortion to save my life if I found out today that I was pregnant.
My body starts to fail me at roughly 26-27 weeks of pregnancy. This happens every time. So why would I risk my life and stay pregnant just to watch my body fail me, maybe for the final time? No thanks. Why would I do that when I'm already a mother to two kids who need me and married to a disabled veteran who also needs me?
I do all I can to prevent pregnancy, but nothing is 100 percent. sadly. It doesn't help when you have been denied sterilization. This happened to me and another sister. We both told we were "too young" even though both of us almost died in our 20s, giving birth to our kids. No, the safest thing and most logical thing for me to do is to catch the pregnancy early if, God forbid, it happened.
It would be as simple as taking the two-step medication to take care of it to protect my life.
I have the right to this type of care as a citizen of Illinois, but this ordinance doesn't care about individual circumstances. It's all about power over women. That's all it is.
You say this ordinance will not put a mother's life at risk. What about me? Is my life not worth saving because my body chooses to fail me? Should I do what the Catholic priest told me to do and simply die in peace with a smile because I made the ultimate sacrifice?
No. I will not. I will do my damndest to prevent pregnancy.
If all else fails, I will have abortion to protect my life. I will not put my parents through losing their oldest daughter, my sisters losing their sister, my husband losing his wife of 15 years and my kids losing their mom.
I've served this community through my work in the 2020 census. I served through the COVID response team as the one of many who tested you and help you navigate your positive or negative results. I serve you currently in elections as a election judge.
We as a family have sacrificed enough for this community. My husband did not serve this country for you to be in our business.
Vote no.
Nicci Gibson
Plainville, Illinois
Miss Clipping Out Stories to Save for Later?
Click the Purchase Story button below to order a print of this story. We will print it for you on matte photo paper to keep forever.