Private and public dollars are making Quincy's Sixth Street Promenade a reality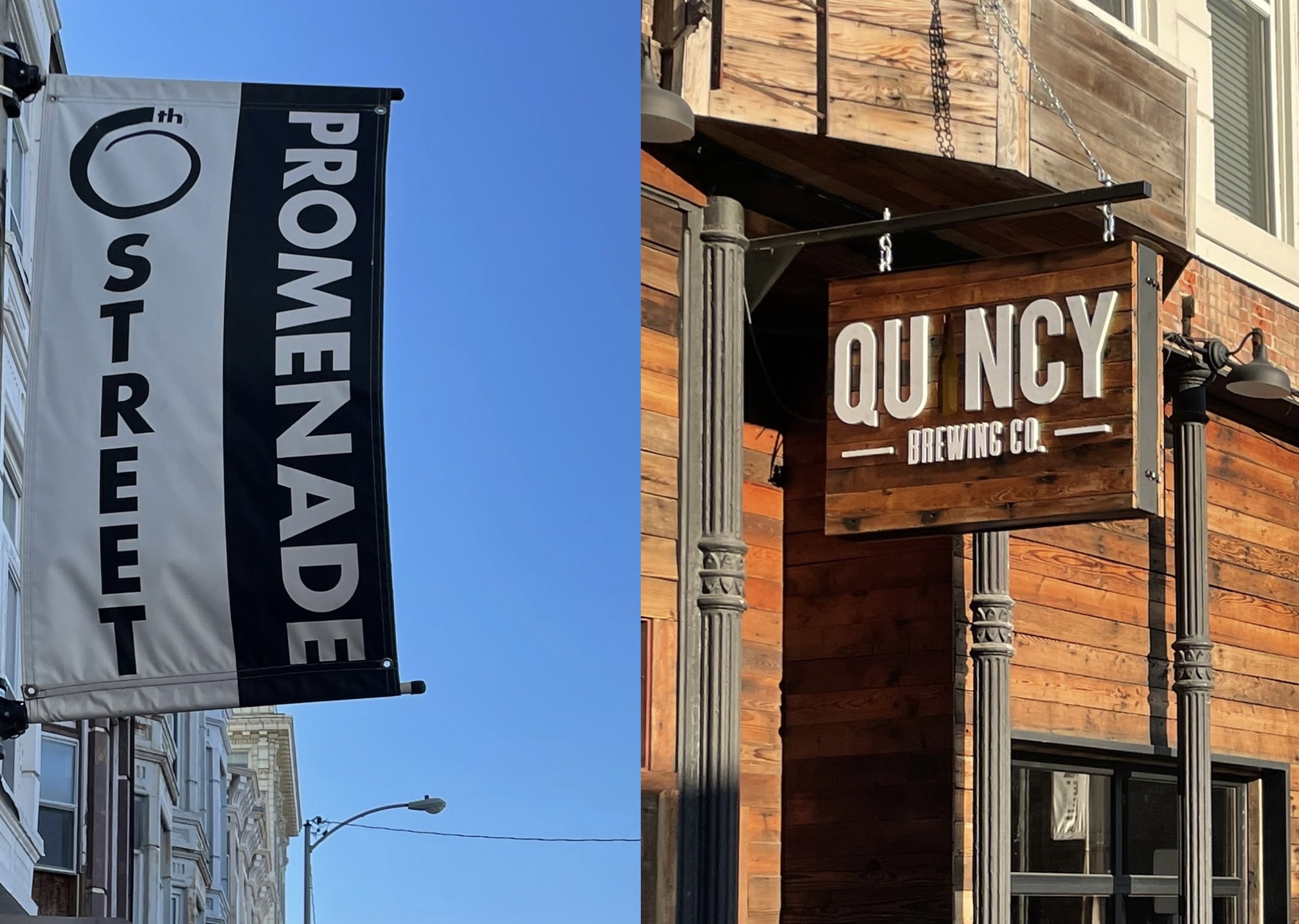 Imagine you look at Quincy's downtown and you decide you want to be a part of it…personally and professionally…and help in its development.
You see all the people who have come before you. You see their successes and failures.
So what do you do?
Maybe it's helping the downtown through volunteering or just taking the time to shop at a boutique. Maybe it's through a financial investment that required you to take out a personal loan you have to pay back (with interest) over 20 years. Then imagine you see all these other neighbors doing the same thing you're doing: volunteering, cheerleading, and spending hundreds of thousands of dollars in order to try and make a difference.
Years go by and the amount of private investment capital has grown to more than $10 million. These are your neighbors spending their own money to try and make Quincy a better place.
Then one day, officials from the city tell you, "Hey, your street is full of potholes and we need to reroute the water lines. Oh, and it's going to cost millions."
The neighbors/developers/business owners say, "Cool, do you mind if we try and grab federal money falling from the black helicopters first to help pay for it?"
The city officials reply, "Well, yeah, you've spent so much of your own money and taken out so many personal loans and opened up a lot of businesses, I guess we can wait for a grant. Oh, by the way, thank you for applying for that grant, most people just ask us to pay for everything through local taxpayer money."
(Yes, grants are taxpayer money as well. I acknowledge that fact.)
So the people who live and work along on the street come together to formulate a plan.
"Ok. We know the Feds are going to print money like crazy and we know that money usually goes to Chicago, but, what if, we can apply for some of it and actually bring it back to Quincy ourselves?"
You swing and miss on the first attempt. But then, holy crap, you hit a homerun on the next pitch and you actually get the grant you applied for. A grant the City Council unanimously supported and said the city would provide millions of matching dollars.
This almost never happens for Quincy. Of course it happens, but not for us. It's never us, it's always someone else.
Not counting city officials, there are about 70 people on the Sixth Street committee, which has been in existence since May 2013. Nine years later, after all the private investment and all the personal toil, the committee finally gets some kind of validation in the form $2.4 million from the State of Illinois and another $2.05 million from the City of Quincy from:
$1.25-million in TIF funds already allocated for the project, which was supposed to begin the construction had the city received the first grant.
$800,000 in water/sewer revenue identified for water/sewer work in the area.
TIF (Tax increment Financing) is a geographically targeted economic development tool. It captures the increase in property taxes, and sometimes other taxes, resulting from new development, and diverts that revenue to subsidize that development.
So the people who own property downtown pay for the improvements to downtown. You don't pay for it if you live at 24th and Hampshire or own a business at 36th and Broadway.
Sometimes, those improvements are streets, sidewalks and parking lots that require maintenance. Or maybe to provide handicapped access to a private club. Sometimes, that money can go toward bigger projects, like the Sixth Street Promenade or the renovation of the Illinois State Bank Building into a boutique hotel and entertainment center.
So what is the ideal way to go about this type of development?
Here's what we did on Sixth Street: We asked every single person on the street to invest their own dollars and work together to come up with a common vision. But we also had to make sure all of the properties along the street were in the TIF. We wanted EVERYONE to buy in (It's super hard to do that, by the way, as sometimes we all don't speak with the same voice because we all try to be independent thinkers).
Then once you've done that, throw a ton of parties and convince everyone that your spot should be the place where investment grows.
Also, don't take money out of the Food and Beverage Tax slush fund, unless you really want to catch Hell. Take the money out of TIF because, quite frankly, that's what it's for.
You also have to work with the state and make sure your local representatives vote for the plan, because it's really hard for the Governor's office to give money to an area where the rep failed to support it. I mean, politicians do that shit ALL OF THE TIME, but it's a little easier when you get your people in Springfield to support it.
Again, if you don't fight for something, you'll get nothing and Rock Island, Moline, Galesburg or Naperville will get the cash.
So the Sixth Street property owners paid for a well-thought out plan created by professionals. We've been paying on the front end for nearly a decade. I believe we have created the ideal blueprint for how potholes get filled and how streetscapes are done INSIDE the public/private partnership. We successfully did the job and no one can you tell you just sat and cried because no one would come and beautify the street for you. We did the work, we channeled the taxes correctly and we got some of our government money back.
This is literally the best way to do it in an organic and bi-partisan way. It's both conservative AND progressive. It's the way forward when trying to create something within the confines of federal, state and local government.
If you're mad about this, I get it, but this is really how it is supposed to work. We fought for this. We worked for this. We didn't just wait for it to rain. We made it rain.
I'll admit it's like winning the lottery. We won $2.4 million in a lump sum. This could be another reason people who aren't familiar with the project are ticked or envious, while they stare at their own potholes. Why did we win this while they didn't? I venture to say it's because they didn't even bother to buy a lottery ticket.
But this lump sum win is special because even though it's a lump sum, hopefully it's "spread out" over the next quarter century as it raises property values downtown, as it restocks government revenues with higher property taxes.
But it's even more special because one person didn't win this; dozens upon dozens of downtowners did, and hundreds upon hundreds of Quincyans won as well.
No one will ever know how difficult it was to get Sixth Street finished except the people who built it. If you think $4 million is a lot for a roundabout in the middle of nowhere with no personal expenditure, then $4 million for this project is well within reason.
There are too many people to thank here and I don't want to forget anyone, but I want to thank Muddy River News guru Bob Gough for allowing me to be a small part of his team through our Club Muddy podcast and through submitting this explanation on how this all came to be with lots of blood, sweat and tears (and cash).
I will gladly work with Team Muddy to keep everyone informed on our progress and, when it is done, the entire community will benefit.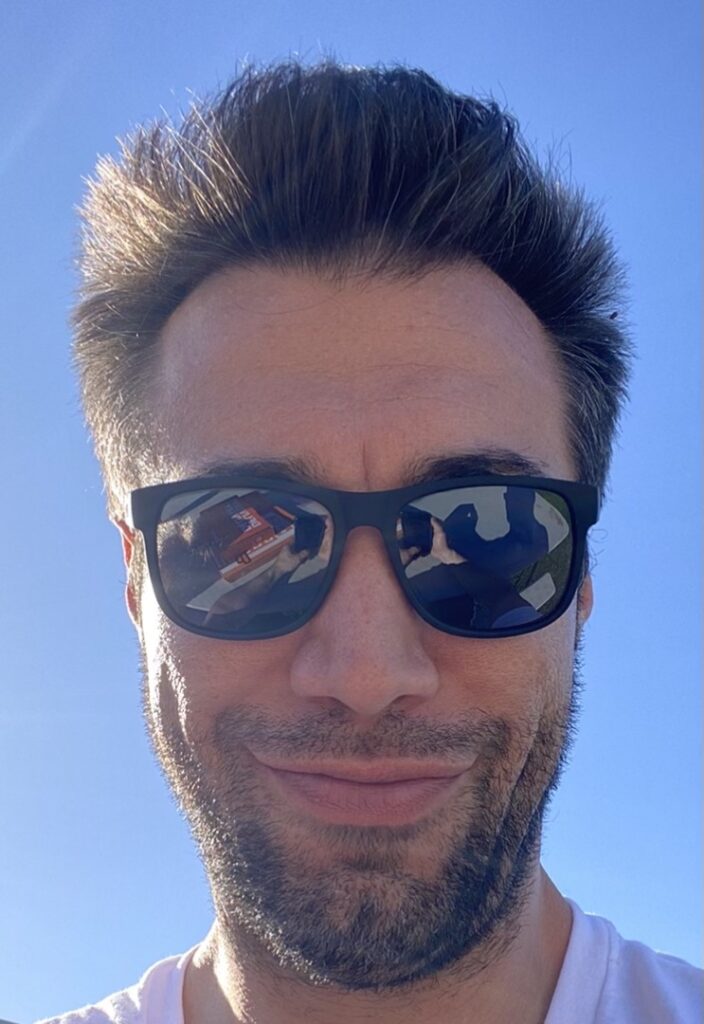 Frankie Murphy Giesing is a local businessman and entrepreneur who also is part of the Club Muddy podcast on Muddy River News.
Miss Clipping Out Stories to Save for Later?
Click the Purchase Story button below to order a print of this story. We will print it for you on matte photo paper to keep forever.