Your weekend double dose of DAILY DIRT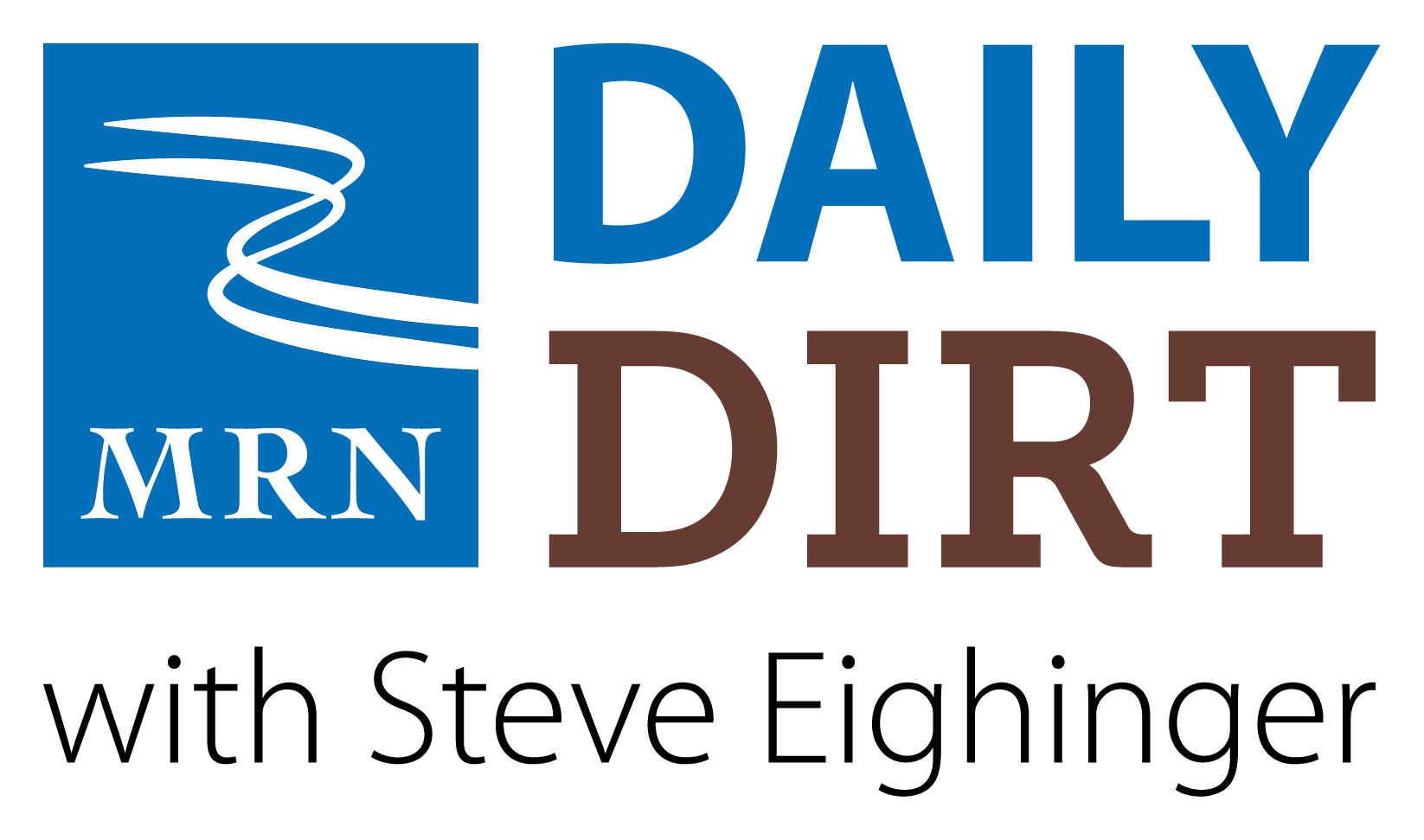 Daily Dirt for Saturday, July 16, 2022
You can have all the Kardashians, I'll take Mary Chapin Carpenter

If I had never met my wonderful wife, Kathy, I would have probably wound up married to Mary Chapin Carpenter … Welcome to today's three thoughts that make up Vol. 339 of The Daily Dirt
1. Do you ever get to the point where you simply do not want to hear or read one more item about certain celebrities or much-publicized personalities?
Well, here's my wish list in that department:
1. Anyone with the last name of Kardashian: I don't care if it's Kim, Khloe or Kourtney, I'm tired of them all. Very, very tired. I don't care which one if getting married (again), which one is pregnant (again) or which one is posing nude (again).
2. Harry Styles: First of all, why has he become so "important" of late? Secondly, I think he has established some sort of world record for the worst collection of tattoos on one body.
3. Will Smith: I'm glad he has plenty of money in the bank, because that punch to the face of Chris Rock pretty much ended what was left of his career.
4. Miley Cyrus: Where would I even start? If ever there would be an illustration of a human train wreck I'm positive Miley Cyrus would be the subject. 
5. Amber Heard: Hey, if you were crazy enough to take up with Johnny Depp, don't ask for sympathy from the rest of us.
Honorable mention: Paris Hilton, Oprah Winfrey.
2. Today's musical tribute targets Mary Chapin Carpenter, who enjoyed a series of major hits in both the country and pop genres back in the 1980s and 1990s.
I'm not sure she ever received the credit she is/was due, but on this day Mary Chapin Carpenter is recognized for both her exceptional songwriting and performance talents. It's hard to believe she is now 64 years old.My five favorite MCC classics:
1. "Passionate Kisses (1993)." (From the "Come On, Come On" album that is arguably her best.)
2. "Never Had It So Good (1989)." (Surprisingly, this song stalled at No. 8 on the Billboard country chart.)
3. "Quittin' Time (1990)." (From the "State of the Heart" album that really drew a spotlight on her talents.)
4. "Shut Up And Kiss Me (1994)." (One of the best lines in any song from the 1990s.)
5. "Down At The Twist and Shout (1991)." (I love the way she dances on to the stage near the beginning the video for this song.)
3. Ever wonder what the most popular sandwiches asked for at Subway might be?
Well, here are the answers, according to a mashed.com survey:
1. Sweet onion chicken teriyaki, 22.71 percent of the total vote.
2-tie. Subway club, 14.33 percent
2-tie. Steak and cheese, 14.33 percent
4. Meatball marinara, 12.67 percent.
5. Tuna, 11.89 percent.
6. BMT (Big, Meaty, Tasty), 7.62 percent.
7. Subway melt, 3.96 percent.
Steve Thought O' The Day — I'm a Subway club fan myself. Glad to see I'm not alone

---
Daily Dirt for Sunday, July 17, 2022
'You can put it on the booooooard … yes!"


I'm a fan of just about all sports, but I think the single-most exciting play of any kind in any sport is a long, dramatic home run in an MLB game … Welcome to today's three thoughts that make up Vol. 340 of The Daily Dirt.
1. We'll probably have a little extra fun with baseball this week since it's time for the MLB All-Star Game.
Today, my favorite home run calls through the years:
Gold medal: "You can put it on the booooooard…yes." — Ken "Hawk" Harrelson, Chicago White Sox. (Love him or hate him, the Hawk commanded an audience and rarely disappointed.)
Silver medal: "I am the king of the diamond! Let there be an abundant clubhouse feast! Bring me the finest meats and cheeses in all the land!" — ESPN's Kenny Mayne. (The understated Mayne may be my favorite all-time ESPN personality. He also had another great baseball catch-line, 'I'm not sure what that pitch is, but it tastes like chicken.' Classic. Simply classic.)
Bronze medal: "They usually show movies on a flight like that." — Ken Coleman, who broadcast games for the Cleveland Indians, Boston Red Sox and Cincinnati Reds during his career. 
2. If MLB's home run derby is one of your favorite summer items, here are the matchups for the opening round Monday night, which, of course, will be nationally televised by ESPN:
No. 1 seed Kyle Schwarber vs. No. 8 seed Albert Pujols: White Sox TV analyst Steve Stone said Buddy Ebsen would have a better chance than Pujols.
No. 2 seed Pete Alonso (Mets) vs. No. 7 seed Ronald Acuna (Braves): The Polar Bear is going for a third straight title, and I'm pretty sure Acuna will be little mnore than cannon fodder.
No. 3 seed Corey Seager (Rangers) vs. No. 6 seed Julio Rodriguez (Mariners): Rodriguez is going to be a superstar, but he's not ready for this kind of spotlight. Go with Seager in a one-sided butt kicking.
No. 4 seed Juan Soto (Nationals) vs. No. 5 seed Jose Ramirez (Guardians): This may be the best of the first-round matchups. I'll go with Ramirez in a tight contest.
Eventual champion: I'm leaning toward Schwarber. I think the semifinal matchup between Schwarber and Alonso will likely determine the champion

3. Fun fact: The stage before "frostbite" is called "frostnip". Just file that away for later in the year. You're welcome. 
Steve Thought O' The Day — Steve once had a frostbite as a wee lad on one of his ears. From that point on,  young Eighinger developed a fond appreciation of the stocking cap.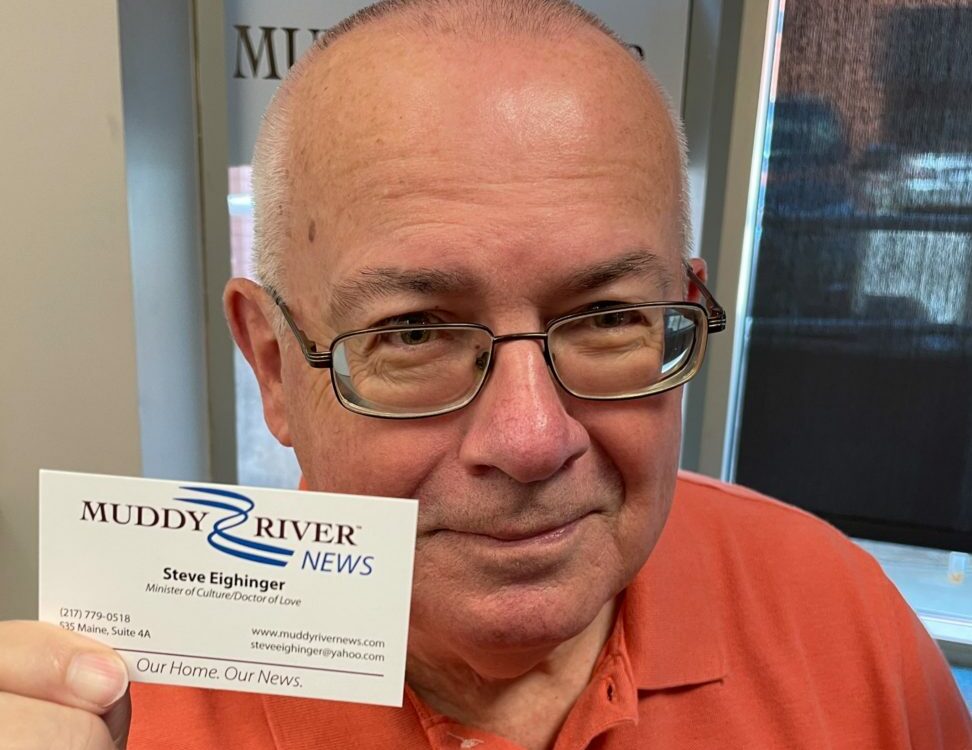 Steve Eighinger writes for Muddy River News. He forgot to mention the Subway BMT is named after him.
Miss Clipping Out Stories to Save for Later?
Click the Purchase Story button below to order a print of this story. We will print it for you on matte photo paper to keep forever.