FBI raid of McClain's home found no evidence that Madigan allies did any work for ComEd salaries
CHICAGO — After secretly recording then-Illinois House Speaker Michael Madigan and other political insiders for more than a year, FBI agents fanned out in dramatic fashion to raid the homes of various Madigan allies in May 2019.
They rummaged around in a long row of filing cabinets in the basement office of the Quincy home of Michael McClain, a longtime Madigan friend and confidant. They found a glossy photo of "a young Mike Madigan" in the home of onetime Madigan staffer Shaw Decremer.
What they struggled to find in the many homes they visited May 14, 2019, is any evidence that Madigan allies Frank Olivo, Raymond Nice, Edward Moody, Michael R. Zalewski or Eddie Acevedo did any work for ComEd, jurors heard Tuesday.
And that's despite $1.3 million in payments to the men that jurors also heard about Tuesday. The money came from ComEd, through various intermediaries, allegedly as part of a bribery conspiracy that lasted nearly a decade. The feds say it was aimed at swaying Madigan as legislation crucial to ComEd moved through Springfield.
A parade of FBI special agents revealed the details of the May 2019 raids during the ongoing trial of McClain, former ComEd CEO Anne Pramaggiore, ex-ComEd lobbyist John Hooker and onetime City Club President Jay Doherty.
Defense attorneys have argued that the four were engaged in legal real-world lobbying, which sometimes involves paying lobbyists for their ability to intervene in crucial "magic" moments.
But prosecutors continued to undermine that notion Tuesday, leaving jurors with the impression that not even a swarm of FBI agents could find any evidence that the five men — all Madigan allies — did any real work in return for the large sums they received.
Prosecutors have said the intent of the four defendants, who allegedly arranged for the payments, is the "primary issue in dispute" in the trial.
Olivo was paid $368,000; Nice was paid $415,000; Moody was paid $354,750; Zalewski was paid $45,000; and Acevedo was paid $120,000, jurors were told. Olivo and Nice have not been charged. Neither has Moody, though prosecutors say that is in exchange for his truthful testimony in the trial, which has yet to occur.
Prosecutors also gave jurors a look inside McClain's residence in Quincy, where investigators discovered crucial evidence for their long-running investigation. 
Much of it came in the form of printed-out emails. Investigators discovered them in a long row of filing cabinets in McClain's basement, as well as in tote bags inside McClain's Toyota Avalon. They also found handwritten documents inside the Toyota. One appeared to be a list of McClain's tasks, which included being "available" to the speaker "24/7." Under "currently manage" were the names of Olivo, Nice, Decremer and Moody.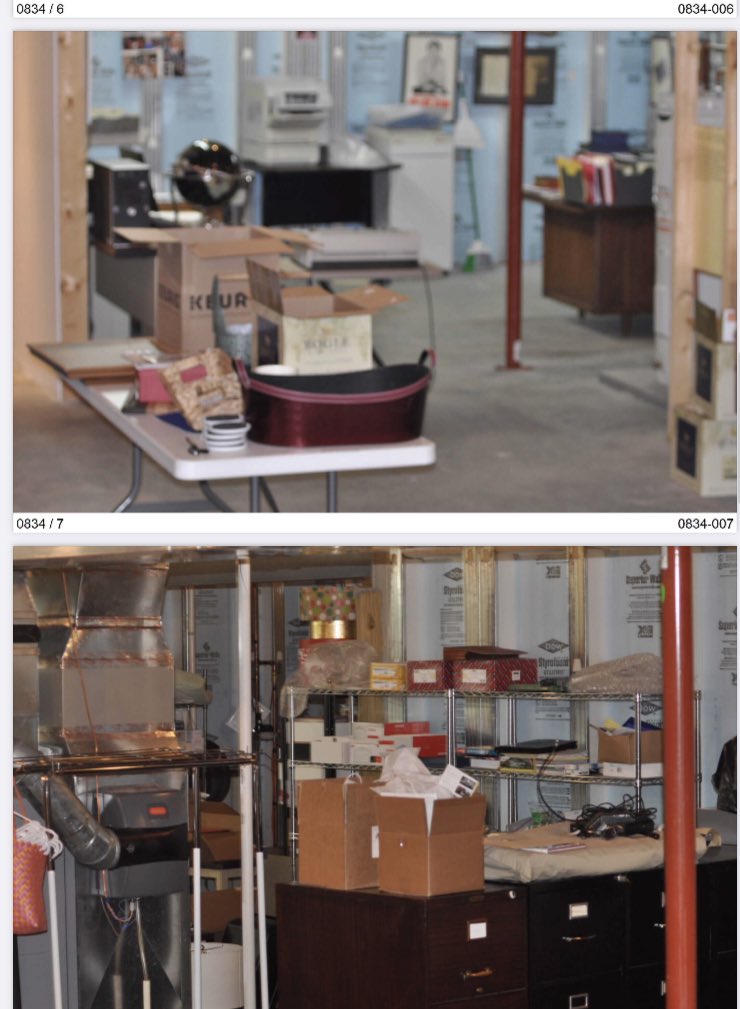 Miss Clipping Out Stories to Save for Later?
Click the Purchase Story button below to order a print of this story. We will print it for you on matte photo paper to keep forever.