Following ComEd 4 verdicts, former governor calls for stricter ethics laws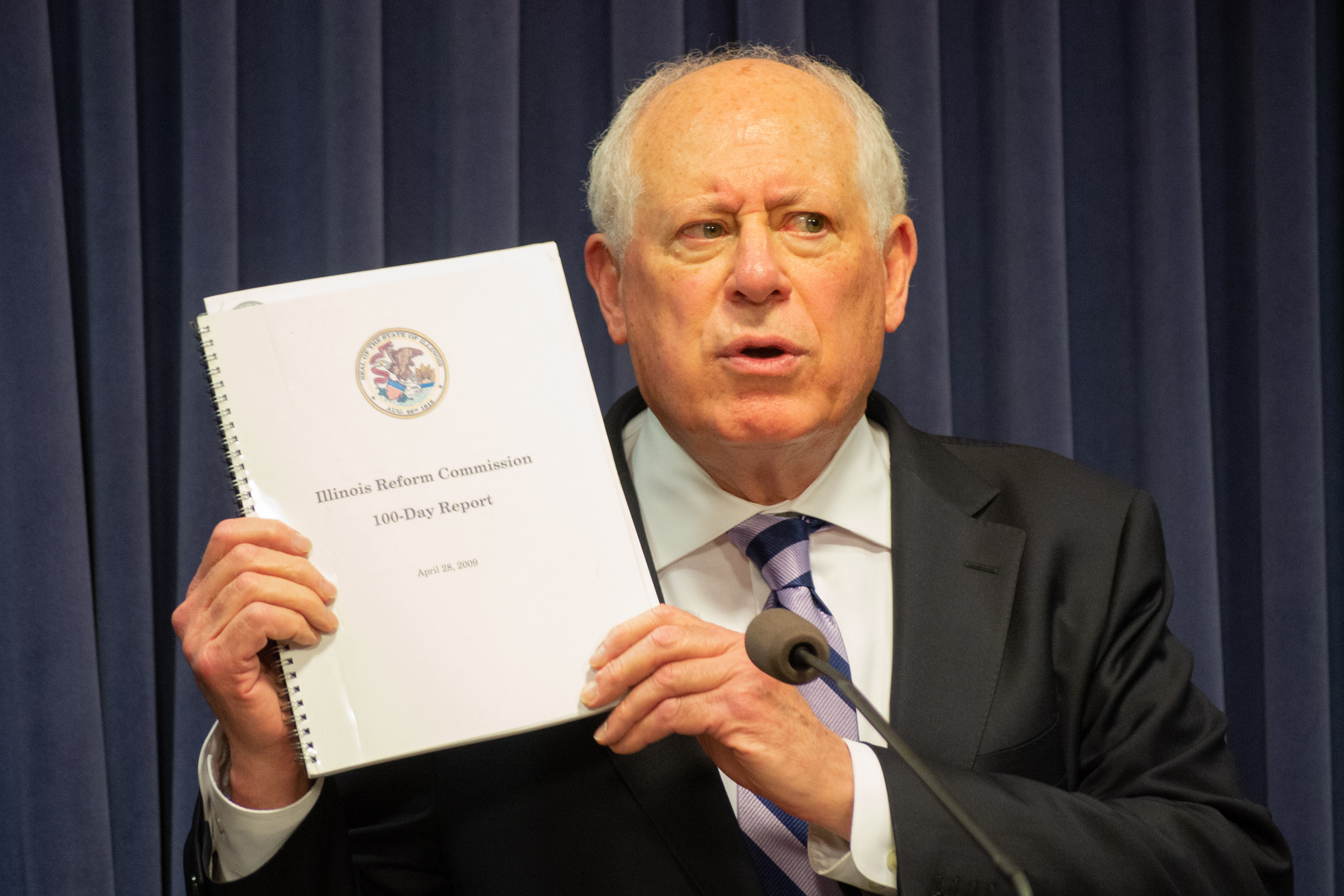 On Tuesday, former Gov. Pat Quinn was at the Capitol to add his ideas to the mix. He delivered a letter to Gov. JB Pritzker and Democratic leadership in the General Assembly calling for a constitutional amendment that would allow voters to enact stricter ethics laws directly by initiative petition and binding referendum.


"We need our governor and our legislative leaders today to see that this verdict last week is frankly a clarion call from the everyday people of Illinois to the leaders of our state to do something, to take action and especially to empower voters to do the right thing when the situation demands it," Quinn said at a news conference.

He also called for conflict of interest laws that would prohibit lawmakers from voting on measures involving personal financial interests, a prohibition on government pensions for legislators convicted of "public integrity felonies," and granting subpoena powers to the legislative inspector general.

His recommendations also included stronger revolving door policies preventing lawmakers from quickly becoming lobbyists upon retirement, greater tax disclosure requirements for constitutional officers and legislative leaders, restrictions on charitable and campaign donations by public utilities, and a prohibition on legislators being on two public payrolls while in office.

Quinn, a Democrat who ascended to governor in 2009 after the impeachment of ex-Gov. Rod Blagojevich, won the office in 2010 before losing to Republican Gov. Bruce Rauner in 2014. Although Quinn was lieutenant governor while Blagojevich was governor, the two were not running mates; gubernatorial candidates have only been required to run as a team since 2010.

His list of proposed reforms was similar to one put forth by Republican lawmakers last week in the wake of the across-the-board guilty verdicts in the "ComEd Four" trial.

In a statement, Senate President Don Harmon's spokesperson said the office appreciates the former governor's input and would review the letter.

"At the end of the day, the people in the ComEd Four trial were convicted because what they did was already, and always has been, illegal," spokesperson John Patterson said in the statement. "Senate President Harmon will continue to be a champion of ethics. The point he has been trying to drive home is that what we need in public service are good people focused on the state's welfare rather than their own self-interests."

In 2021, lawmakers passed a package of ethics reforms in the wake of Madigan's exit from Illinois politics, which itself stemmed from the initial news of indictments in the ComEd bribery case. Further reforms were included in an energy bill passed later that year.

Among them were requirements that statements of economic interest include the disclosure of immediate family members employed by public utilities, that utilities hire ethics officers to report to the state, and that the Illinois Commerce Commission investigate how ratepayer funds tied to the bribery allegations were spent.

Before the jury in the ComEd case even delivered a verdict, Republicans had been hammering the majority party on ethics reforms. House Republicans have another news conference scheduled for today to discuss their desired reforms.
Miss Clipping Out Stories to Save for Later?
Click the Purchase Story button below to order a print of this story. We will print it for you on matte photo paper to keep forever.