Lawmakers consider boosting Missouri public education funding by $300 million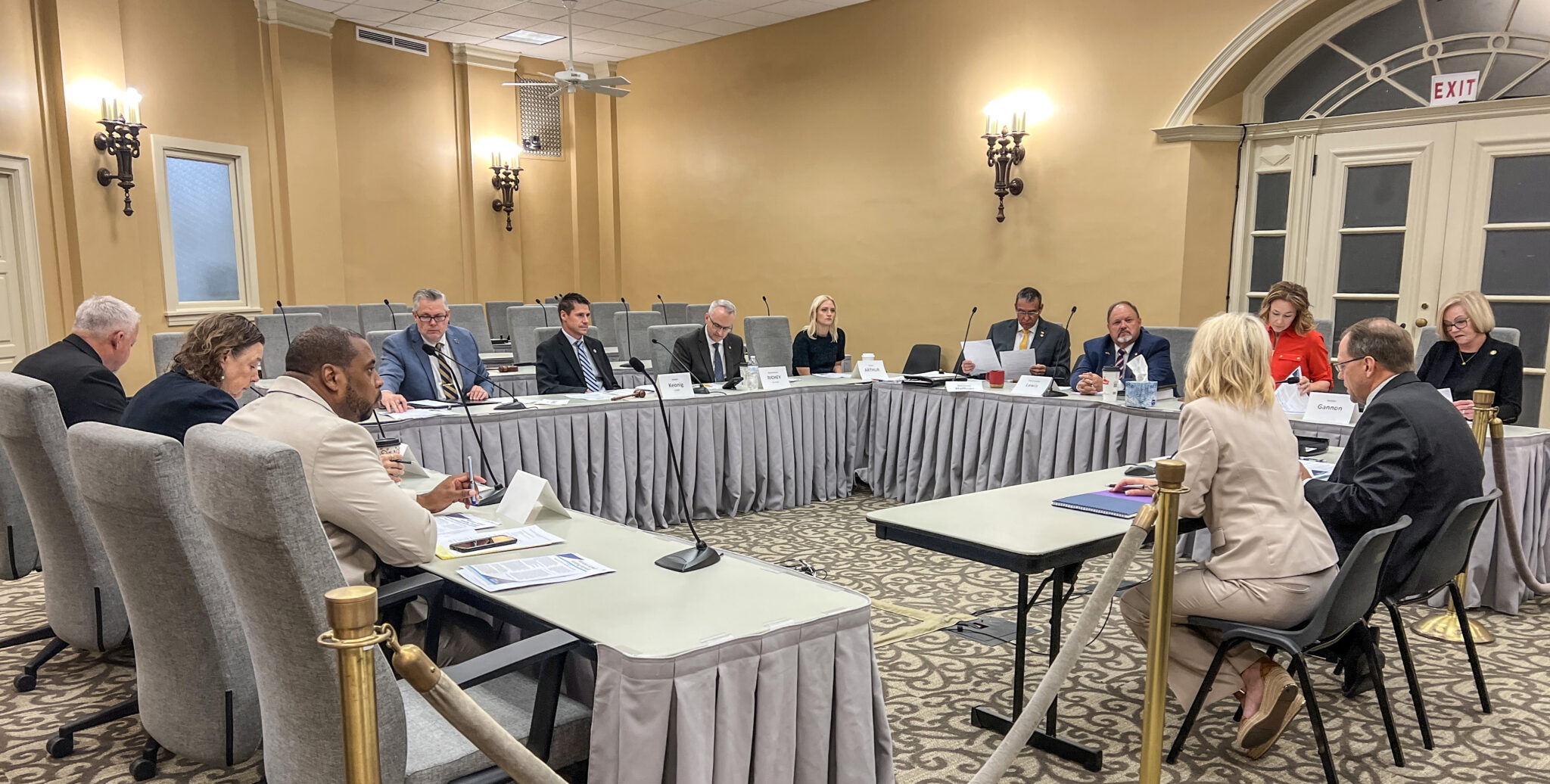 Missouri lawmakers greeted a proposed $300 million increase to the formula that funds the state's public schools with questions Wednesday, with some believing the figure seemed appropriate and others wondering if a change to the state's accountability system drove estimates too high.
The Department of Elementary and Secondary Education unveiled its proposed budget for fiscal year 2025 during the State Board of Education meeting on Tuesday. If lawmakers approve the budget for programs, like literacy coaches, and fully fund the foundation formula, it will bring a $235 million increase in the education budget.
The department calculated a new state adequacy target, a multiplier in the formula that funds schools. The target is determined by looking at per-pupil spending of districts scoring above 90% in the Missouri School Improvement Program, an assessment composed of standardized test scores, attendance and other metrics.
The new state adequacy target should be $7,145, Deputy Education Commissioner Kari Monsees told lawmakers Wednesday, up from $6,375. The target has been frozen for five years.
This new multiplier will be phased in over two years, leading to a $120 million increase in general state aid in the first year and $300 million in year two.
"That's a reasonable amount," Rep. Ed Lewis, R-Moberly, told The Independent, adding that the state adequacy target has been fairly flat for over a decade.
"Now, it's going to jump. It's a significant amount, but it's also a number that's doable," he said.
Lewis, a former teacher, is among lawmakers who have attempted to get more funding to public education.
He is unsure if the full legislative body will have the appetite to fully fund the formula with the new recalculation.
"There are people who think that education is getting too much money," Lewis said. "If we can talk about choice, we can talk about financing, we can talk about accountability, those three problems and put them all together, we can build a coalition that changes the trajectory of education."
Rep. Doug Richey, R-Excelsior Springs, questioned if the new state accountability system, MSIP6, artificially inflated the target calculated by the state's education department. He asked how many districts score above 90% now, compared to the MSIP5.
Just over half of Missouri's school districts scored above 90% in the previous scoring system. Now, only 40 out of 554 school districts and charters make the cut, and their per-pupil spending determines the state adequacy target.
Richey wondered if this impacted the new increased calculation.
"We're not seeing an actual increase in expenditures, necessarily," he said during the joint committee on education meeting. "Just a culling, if you will, of some of the lower-spending districts that are no longer at that level."
Monsees said there are safeguards that keep DESE from using outliers in their calculation. The state adequacy target is calculated using the high-performing district's old expenditure data and any state aid added since the current formula was established.
He said the group of 40, rather than 300, is a more accurate sample of the state's high-achieving districts.
"When we had over 300 districts scoring over 90%, it wasn't very discerning," Monsees said.
He anticipates districts needing the boost in the adequacy target because pandemic-era assistance programs are ending before fiscal year 2025.
Elementary and Secondary School Emergency Relief (ESSER) funds from the federal government and a state allowance that gives school districts aid based on their pre-pandemic attendance rates end at the completion of the current fiscal year.
"Many school districts are gonna see a significant drop in that weighted average daily attendance, part of which is going to be offset or more by the increase in the state adequacy target," Monsees told lawmakers Wednesday.
He said districts' enrollment decreased 3% in the fall of 2020 but have regained 1%. Attendance is part of the funding calculation, so a lower student population will decrease the amount of aid the state owes districts in fiscal year 2025.
The foundation formula provides the state aid to local school districts, but DESE is also planning to ask for a number of appropriations. Its proposed budget for fiscal year 2025 is $235 million higher than the current appropriation.
The state's wish list includes nearly $2 million for early childhood special education, over $5 million for literacy tutors, $3.7 million for math coaches and over $6.6 million for the public placements fund, which reimburses school districts educating foster children.
Monsees told The Independent that DESE plans to make recommendations for changes to the foundation formula before the next legislative session begins in January. The state is looking at a weighted funding system that gives school districts money for student populations including disabled students and those that qualify for free and reduced lunch.
A study of the formula commissioned by DESE said the weights were "not based on any empirical analysis."
Lawmakers filed bills and amendments during the legislative session this year to amend these weights but were unable to get the proposals to the governor.
Miss Clipping Out Stories to Save for Later?
Click the Purchase Story button below to order a print of this story. We will print it for you on matte photo paper to keep forever.