Missouri attorney general vows to complete 2022 public records requests by end of year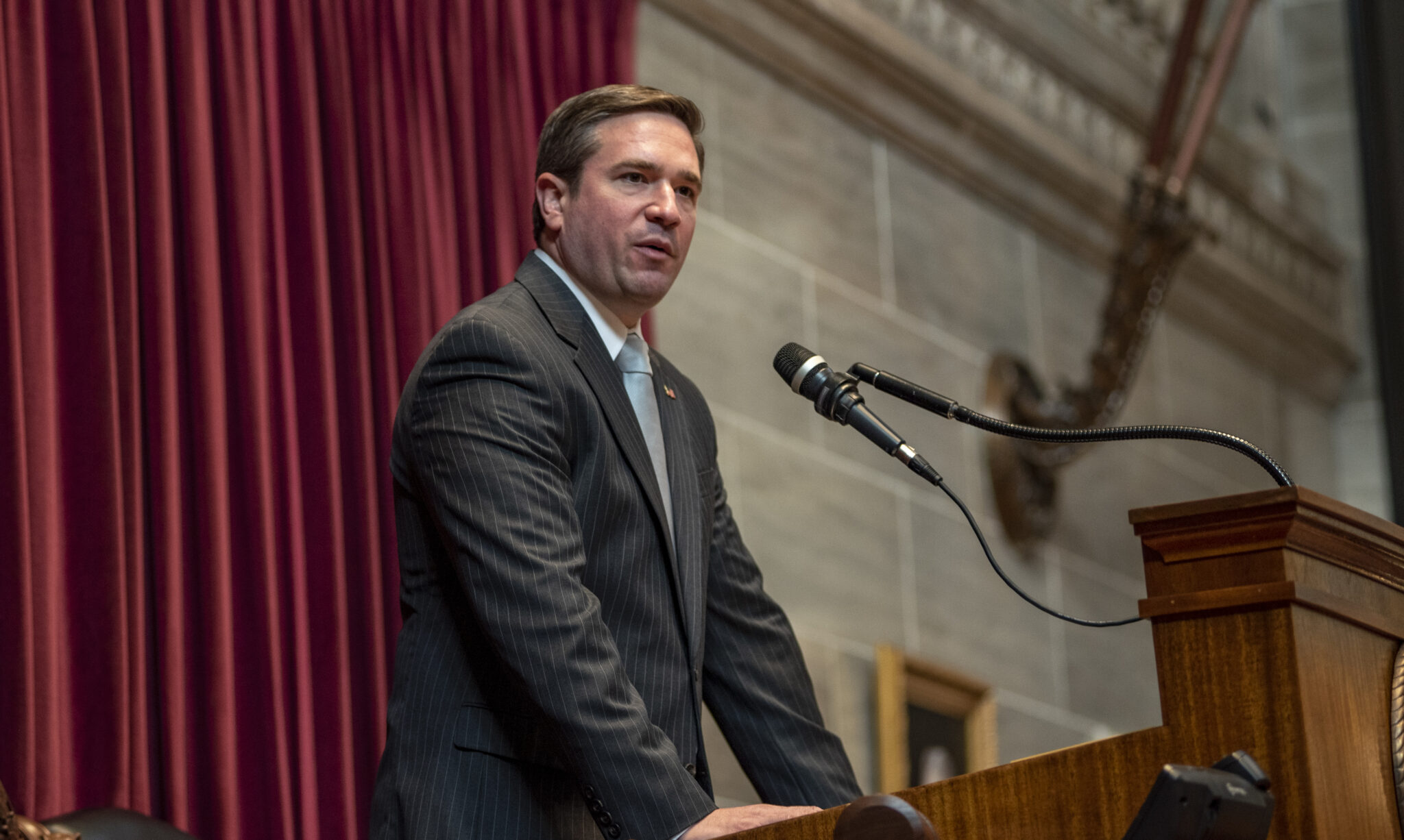 Missouri Attorney General Andrew Bailey expects to finally complete work on public records requests submitted to the office under his predecessor by the end of the year.
A review by The Independent of the massive Sunshine Law backlog — which stood at 315 pending requests on Friday — found inquiries from reporters and political operatives, as well as a litany of requests from Missourians seeking information about things like consumer protection investigations or details on how the office conducts business.
Madeline Sieren, spokesperson for the attorney general's office, said five staff members now are working to reduce the backlog, and that the office has "fulfilled 155 requests since Aug. 17." 
The attorney general's office says it is on track to complete work on the 224 requests it inherited from former Missouri Attorney General Eric Schmitt by the end of the year.
At that point, it can begin working through pending requests submitted after Bailey took office in January.
But its method of working through the backlog — handling requests in the order they were received — has meant newer inquiries that are small and easily dispensed with sit in limbo as staff work on older and more expansive requests.
It's a strategy critics say has actually made the problem worse, a concern amplified by Bailey's efforts while working for Gov. Mike Parson to weaken Missouri's transparency laws.
"Public governmental bodies should recognize that it is unreasonable to delay fulfilling small, easily-addressed requests until the body has first completed larger, more complicated requests," said David Roland, director of litigation for the libertarian nonprofit Freedom Center of Missouri.
The spirit of the Sunshine Law, Roland said, suggests the wisdom of adopting a "triage" approach that prioritizes fulfilling as many requests as possible as quickly as possible, even if that means tackling the requests in an order different from which they were received.
Sieren said the attorney general is trying to ensure "each request is fulfilled with the same attention and care. The attorney general's office is not in the business of picking winners and losers."
'Personal inspection by any citizen'
Getting an objective understanding of the scope of the backlog has been difficult.
Requests for documentation — such as the attorney general's sunshine log, which is a list or spreadsheet most government offices maintain of pending requests — have themselves been caught in the backlog.
In June, the attorney general's office said a request by The Independent for the sunshine log couldn't be fulfilled until Dec. 11. This sort of narrow request historically can be turned around in a matter of days.
With that in mind, earlier this month The Independent invoked a different, lesser-known state law that requires public records "at all reasonable times be open for a personal inspection by any citizen of Missouri."
Any government official who denies a citizen the ability to personally inspect public records, the law states, "shall be subject to removal and impeachment, and in addition shall be deemed guilty of a misdemeanor and upon conviction shall be punished by a fine not exceeding $100, or by confinement in the county jail not exceeding 90 days, or by both the fine and the confinement."
The Independent asked to inspect pending Sunshine Law requests, and within days was notified the sunshine log would be made available at the attorney general's Jefferson City office.
The log documented 18 requests dating back to 2021, which the attorney general's office finally completed in August, and another 206 from 2022.
Of the requests submitted last year, around 90 were filed by the Democratic National Committee seeking records related to U.S. Sen. Josh Hawley's two years as attorney general. Some were quickly processed, while others remain unfulfilled.
There were also media requests seeking records involving Schmitt's actions while in office, such as his lawsuits against local school districts and interactions with national groups surrounding the Jan. 6, 2021 assault on the U.S. Capitol.
Also included are numerous requests for information about companies accused of ripping off customers. The attorney general's office enforces the Missouri Merchandising Practices Act, which protects consumers from deceptive, unethical or illegal actions by businesses.
In addition to details about the scope of the backlog, the sunshine log confirmed the attorney general's office under Bailey does not charge fees for processing records requests.
When Roland learned the attorney general's office allowed a reporter to inspect the sunshine log, he was quick to offer his praise.
"I am gratified that the attorney general's office appears to have recognized its legal obligation to grant this sort of access to the records The Independent asked to review," he said, "and I encourage all other public governmental bodies to follow its example."
But the fact that a document was immediately available for inspection, Roland said, yet won't be provided under the Sunshine Law until December shows the absurdity of the situation.
"It seems clear," Roland said, "that if the attorney general's office was capable of quickly making this information available for your personal inspection, it certainly would have been capable of producing the records you requested in a similar timeframe."
Miss Clipping Out Stories to Save for Later?
Click the Purchase Story button below to order a print of this story. We will print it for you on matte photo paper to keep forever.