New initiative petitions draw criticism from both sides of Missouri abortion debate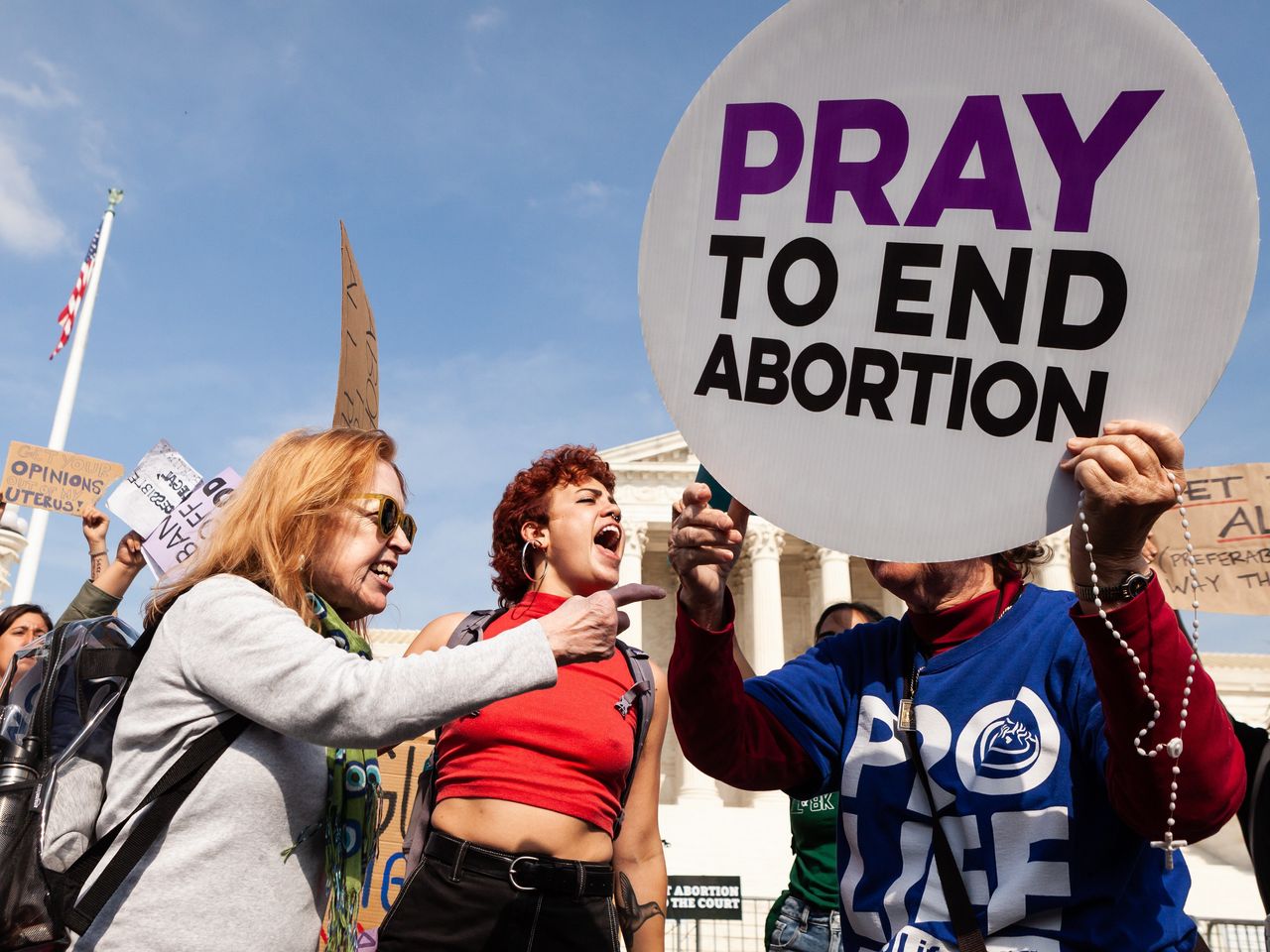 Six initiative petitions filed last week seeking to add rape and incest exceptions to Missouri's abortion ban are facing pushback from both sides of the issue, pilloried as either an anti-abortion wolf in sheep's clothing or a clandestine push to allow abortion on demand.
Filed by Republican political operative Jamie Corley with assistance from Democratic attorney Chuck Hatfield, the proposed constitutional amendments are being pitched as a middle ground between the ban currently in place and more expansive proposals filed earlier this year by abortion-rights supporters.
Yet almost as soon as the proposals became public, anti-abortion groups claimed they are far too expansive and abortion-rights proponents argued they are punitively restrictive.
Corley contends that the reality is the proposals are an attempt to craft a politically palatable plan that ends a draconian ban putting women's lives at risk.
"Women shouldn't have to live in fear during pregnancy and doctors shouldn't have to think about criminal charges when they're treating patients," Corley said. "We have to change this law now, and we have to give Missourians the opportunity to vote on an abortion petition that can actually pass."
Missouri has been trending towards Republicans for a generation, giving the GOP legislative super majorities it used to enact some of the nation's most restrictive abortion laws.
Yet recent polling indicates Missouri voters are open to rolling back the state's near-total ban, with 58% of respondents to a recent St. Louis University survey saying abortion should be legal in the first eight weeks, 75% favoring exceptions for rape and 87% when the life of the mother is endangered.
The poll found only 40% of those surveyed favor allowing abortion up to 15 weeks of pregnancy, though 48% said they would support an initiative petition overturning Missouri's abortion ban, with 40% saying they would vote against repeal and 13% unsure.
A coalition of groups filed 11 initiative petitions earlier this year seeking to amend Missouri's constitution to overturn the state's abortion ban, with limited room for lawmakers to regulate the procedure after viability.
But those proposals have thus far been tied up in court over fights about potential cost and the ballot summary written by Secretary of State Jay Ashcroft, a Republican running for governor next year.
With the fate of those proposals uncertain, last week Corley filed six new initiative petitions that would enshrine "exceptions and immunity" clauses into Missouri's abortion law.
Each leads by stating the right to refuse an abortion, and some include a right to refuse contraception. Three versions include language prohibiting the government from interfering with access to an abortion in the first 12 weeks of pregnancy.
The rape exception would only apply to victims who have reported the assault to a crisis hotline. The amendments also codify exceptions for the health and safety of the mother.
Each version also states that the rights guaranteed in the amendment "are subject to strict scrutiny," meaning any restrictions to abortion enacted by the legislature must further a "compelling governmental interest" and must be narrowly tailored to achieve that interest.
Anyone seeking an abortion outside of Missouri could not be subject to criminal prosecution or civil penalty. The same immunity applies to health professionals or anyone assisting in seeking an abortion.
Some versions also contain provisions prohibiting use of taxpayer funds to be used "in support of the provision of abortion in this state." However, in those versions the legislature would not be permitted to cut off funding for health care providers who perform abortions.
Missouri Right to Life, the state's largest anti-abortion organization, sent an alert to members warning them that Corley's proposed amendments seek to "nullify current Missouri laws that protect pregnant women and their unborn babies."
Sam Lee, a longtime anti-abortion activist with Campaign for Life, contends that adding exceptions for "health or safety" of the mother would mean "abortion-on-demand throughout all nine months of pregnancy."
"Each of the six is devilishly crafted to confuse voters into thinking that only abortions for 'hard case' exceptions would be allowed," Lee said. "Nothing could be further from the truth."
Anti-abortion activists have "always claimed protecting a mother during pregnancy is paramount," Corley said, "so I'm disappointed to see exceptions that protect women framed as some sort of loophole."
Missouri's abortion ban already contains protections for medical emergencies, but the opaque language has resulted in confusion in the state's medical community. Corley notes that the abortion ban already in place doesn't include gestational limits for the medical emergency exception.
"Either pro-life organizations got every Republican legislator but one to vote yes on a law that legalizes late-term abortion," she said, "or they don't actually believe exceptions to protect a mother can be interpreted as allowing abortion for any reason throughout all nine months."
GET THE MORNING HEADLINES DELIVERED TO YOUR INBOXSUBSCRIBE
Corley's proposals didn't fare any better with advocates on the other side of the abortion debate.
Missouri Healthcare Professionals for Repro Rights, which supports the 11 proposed constitutional amendments filed earlier this year, said Coley's campaign pretends to be a "moderate" alternative when in reality it places "more restrictions on the doctor-patient relationship."
The initiative petitions would enshrine the right to deny contraceptives into the constitution, the group argues, and would punish rape victims who are unable to report their assault.
Each is written in a way that "early abortion would be legal on paper, but not available in reality."
Mallory Schwarz, executive director of Abortion Action Missouri formerly known as Pro Choice Missouri, called the six initiative petitions "an anti-abortion trap."
"Rape and incest exemptions to abortion bans," Schwarz said, "are a political strategy created by anti-abortion politicians to increase support for, and falsely signal compassion in, broadly banning abortion."
Exceptions don't actually make abortion accessible for survivors, Schwarz said, and allow anti-abortion politicians to "falsely signal compassion while displaying none."
Corley balked at the criticism.
"Are pro-choice groups really saying exceptions for rape and incest aren't legitimate?" she said. "I think the more than 14,000 victims who annually seek services for sexual violence in Missouri would find these exceptions very real."
Missouri law requires petitioners to collect more than 170,000 signatures by May 2024 in order to put a constitutional amendment on the statewide ballot.
Corley formed a non profit in June called Missouri Women and Family Research Fund to work towards getting an amendment on the 2024 ballot, though she has not offered any specifics about who else is involved in the effort or where she will raise the millions needed to fund a successful initiative petition campaign.
Miss Clipping Out Stories to Save for Later?
Click the Purchase Story button below to order a print of this story. We will print it for you on matte photo paper to keep forever.