New State Police rules for assault weapons permits will take effect Oct. 1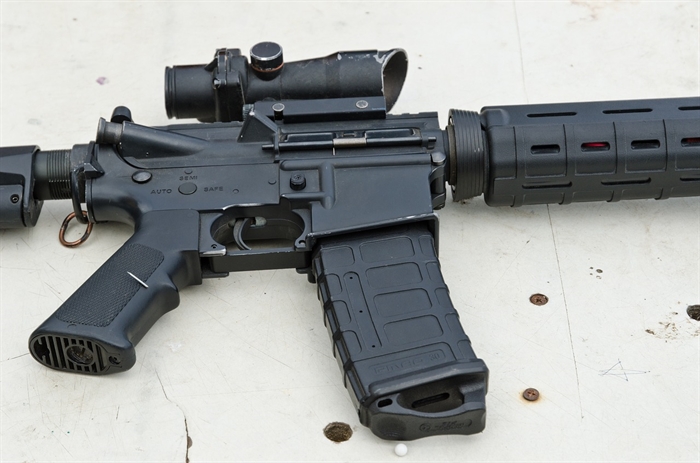 SPRINGFIELD – Illinoisans who own weapons that can no longer be purchased or sold in the state under its new assault weapons ban can soon register those weapons so they can legally keep them.
The law, officially known as the Protect Illinois Communities Act, bans the sale and possession of firearms defined as "assault weapons" as well as assault weapon attachments, .50 caliber rifles, .50 caliber cartridges and high-capacity magazines. However, the law provides an exception for Illinoisans who already owned such items before it went into effect. Those people are required to submit an endorsement affidavit through their Firearm Owner's Identification Card account before Jan. 1, 2024.
The Illinois State Police filed emergency rules with the secretary of state on Monday to implement that portion of the assault weapons ban beginning next month.
State agencies have authority to issue emergency rules in certain circumstances. Those rules can only remain in place for up to 150 days, after which they must be replaced by permanent rules or repealed. Permanent rules are subject to a public comment period and review by the legislative Joint Committee on Administrative Rules.
ISP will begin accepting affidavits online starting Oct. 1. Affidavits must be submitted online through a FOID Card account, which can be accessed through ISP's Firearms Services Bureau website or by going directly to www.ispfsb.com/Public/Login.aspx.
ISP has also published a "frequently asked questions" page on its website with additional information about how to submit an endorsement affidavit. Help is also available at any of ISP's FOID kiosks, located in Lockport, Springfield, Collinsville, and Du Quoin.
According to the statute, those affidavits must include the applicant's name, date of birth and FOID card number. Applicants also need to provide the make, model, caliber, and serial number of each weapon, and a statement testifying that they own a locking mechanism for the weapon.
The affidavit form will also include a statement that reads, "Warning: Entering false information on this form is punishable as perjury under Section 32-2 of the Illinois Criminal Code of 2022."
The law passed during the General Assembly's lame duck session in January. It was prompted by a mass shooting at an Independence Day parade last year in Highland Park that left seven people dead and dozens more injured or traumatized.
The assault weapons ban prompted several lawsuits almost immediately after Gov. JB Pritzker signed it into law on Jan. 10.
Numerous challenges in federal court allege the law violates the Second Amendment of the U.S. Constitution. One federal judge in the Southern District of Illinois ruled that it did, but two other judges in the Northern District rejected such claims. Those cases have now been consolidated and an appeal is pending before the Seventh Circuit Court of Appeals in Chicago.
In 4-3 decision in August, the Illinois Supreme Court upheld the law, rejecting claims that the exemptions in the act amounted to "special legislation" and a denial of equal protection under the Illinois Constitution.
But the court has delayed issuing a final order in that case pending the plaintiffs' appeal to the U.S. Supreme Court.
Miss Clipping Out Stories to Save for Later?
Click the Purchase Story button below to order a print of this story. We will print it for you on matte photo paper to keep forever.