Records reveal 75 years of government downplaying, ignoring risks of St. Louis radioactive waste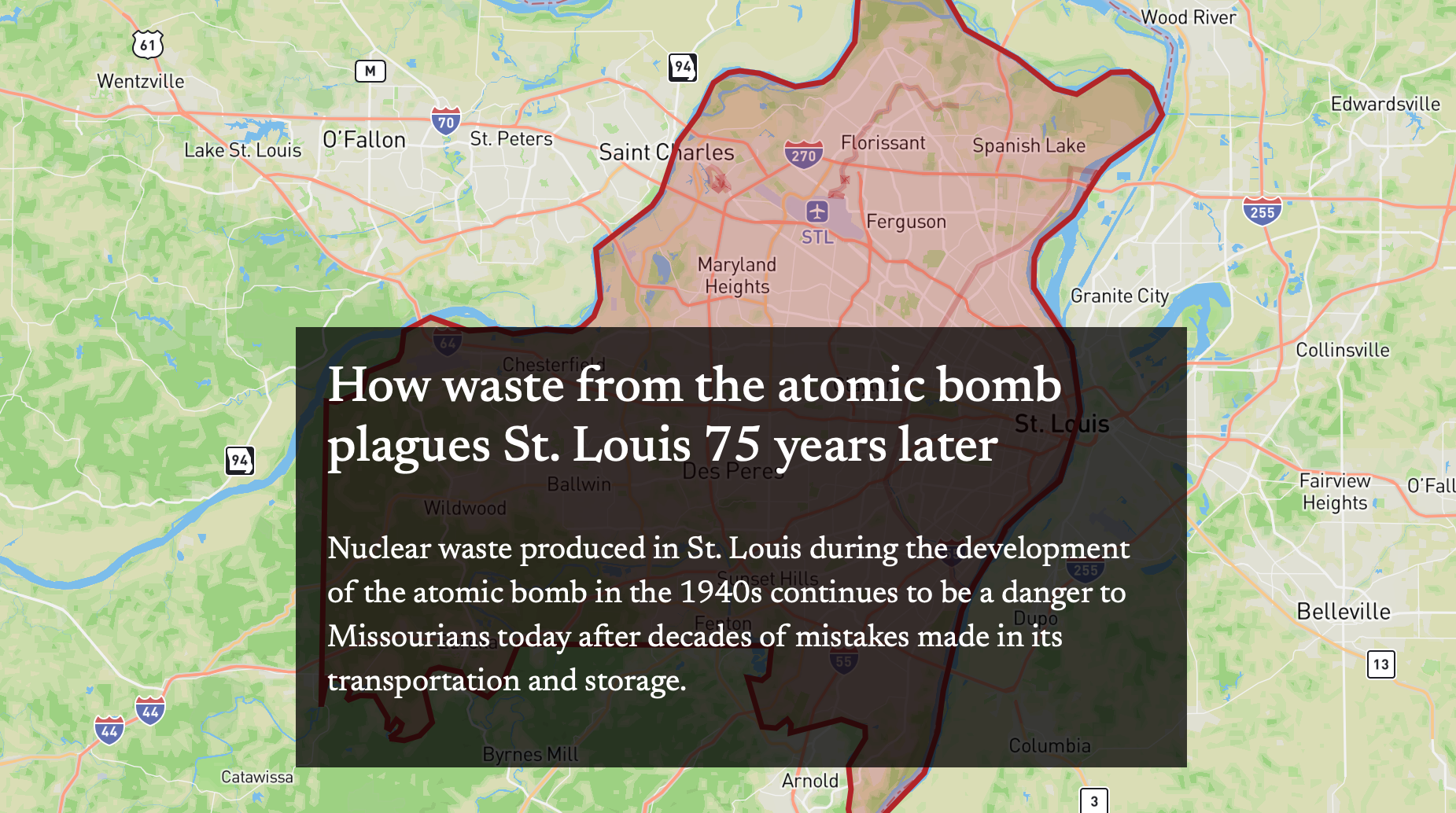 ST. LOUIS — For kids like Sandy Mitchell, Ted Theis and Janet Johnson, childhood in the North St. Louis County suburbs in the 1960s and '70s meant days playing along the banks or splashing in the knee-deep waters of Coldwater Creek.
They caught turtles and tadpoles, jumped into deep stretches of the creek from rope swings and ate mulberries that grew on the banks.
Their families — along with tens of thousands of others — flocked to the burgeoning suburbs and new ranch style homes built in Florissant, Hazelwood and other communities shortly after World War II. When the creek flooded, as it often did, so did their basements. They went to nearby Jana Elementary School and hiked and biked throughout Fort Belle Fontaine Park.
Growing up, they never knew they were surrounded by massive piles of nuclear waste left over from the war.
Generations of children who grew up alongside Coldwater Creek have, in recent decades, faced rare cancers, autoimmune disorders and other mysterious illnesses they have come to believe were the result of exposure to its waters and sediment.
"People in our neighborhood are dropping like flies," Mitchell said.
Five revelations about St. Louis' history with radioactive waste
The earliest known public reference to Coldwater Creek's pollution came in 1981, when the U.S. Environmental Protection Agency listed it as one of the most polluted waterways in the U.S.
By 2016, the Centers for Disease Control and Prevention was advising residents to avoid Coldwater Creek entirely. Cleanup of the creek is expected to take until 2038. A federal study found elevated rates of breast, colon, prostate, kidney and bladder cancers as well as leukemia in the area. Childhood brain and nervous system cancer rates are also higher.
"Young families moved into the area," Johnson said, "and they were never aware of the situation."
Theis, who grew up just 75 yards from the creek and played in it daily, died in August at the age of 60 from a rare cancer. Mitchell is a breast cancer survivor whose father died from prostate cancer. Johnson's sister has an inoperable form of glioblastoma and other family members, including her father, daughter and nephew, have had various cancers.
Families who lived near Coldwater Creek were never warned of the radioactive waste. Details about the classified nuclear program in St. Louis were largely kept secret from the public. But a trove of newly-discovered documents reviewed by an ongoing collaboration of news organizations show private companies and the federal government knew radiological contamination was making its way into the creek for years before those findings were made public.
Radioactive waste was known to pose a threat to Coldwater Creek as early as 1949, records show. K-65, a residue from the processing of uranium ore, was stored in deteriorating steel drums or left out in the open near the creek at multiple spots, according to government and company reports.
A health expert who, as part of this project, was recently presented with data from a 1976 test of runoff to the creek concluded it showed dangerous levels of radiation 45 years ago.
Federal agencies knew of the potential human health risks of the creek contamination, the documents show, but repeatedly wrote them off as "slight," "minimal" or "low-level." One engineering consultant's report from the 1970s incorrectly claimed that human contact with the creek was "rare."
The Missouri Independent, MuckRock and The Associated Press spent months combing through thousands of pages of government records obtained through the Freedom of Information Act and interviewing dozens of people who lived near the contaminated sites, health and radiation experts and officials from government agencies.
Some of the documents, obtained by a nuclear researcher who focuses on the effects of radiation, had been newly declassified in the early 2000s. Others had been previously lost to history, packed away in government archives and not released publicly until now.
All told, the documents from the now-defunct Atomic Energy Commission; its successors, the U.S. Department of Energy and the Nuclear Regulatory Commission; and the Environmental Protection Agency span the 75-year lifespan of the nuclear saga in St. Louis.
It starts in downtown St. Louis, where uranium was processed, and at the St. Louis airport, where it was stored at the end of the war; a monthslong move of the waste to industrial sites on Latty Avenue in suburban Hazelwood and a quarry in Weldon Spring, next to the Missouri River; an illegal dumping of waste at the West Lake Landfill in Bridgeton in the 1970s by a private company; and the declaration of the landfill as a federal toxic Superfund site in 1990.
Miss Clipping Out Stories to Save for Later?
Click the Purchase Story button below to order a print of this story. We will print it for you on matte photo paper to keep forever.