Tracy, other lawmakers react to governor's address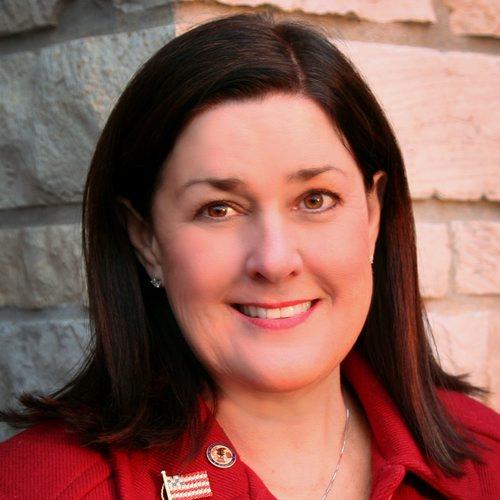 State Sen. Jil Tracy (R-Quincy) and other Republican lawmakers commented Wednesday about Gov. JB Pritzker's Budget Address.
"In his State of the State/Budget Address, Gov. Pritzker is claiming fiscal success, but it is important to remember that any improvement in the state's fiscal outlook is the direct result of a massive influx of federal dollars and higher-than-expected tax revenues from inflation," Tracy said. "Even more significant is the fact that all these temporary revenue sources are drying up. Yet the Governor wants to increase permanent spending by $3 billion. 
"This kind of unchecked spending can only set our state up for yet another tax increase down the road. Democrats cannot continue to go-it-alone in the budgeting process, creating new programs and funding pork projects while ignoring our working families that are struggling financially.
"Before we even consider new spending let's prioritize:
Funding disability services, which have been underfunded for years.
Providing relief to families on their utility bills after poor policy has driven up costs and weakened our reliability on the grid.
Improving access to great schools and affordable, quality childcare.
Cutting taxes for working families.
"Illinois' staggering tax burden is a major reason cited by businesses as the reason they flee to states that better support job-creators. Between energy prices and property taxes, it's no wonder we see employers moving to greener pastures."  
The group of Conservative lawmakers known as the Freedom Caucus also weighed in with a joint statement:
"We find it amusing that we seem to live rent free in Governor JB Pritzker's head, but we are disappointed that he seems incapable of coming up with a different insult other than the overused 'carnival barkers' reference. But whatever the insult used, the only tool he has at his disposal is insults and wisecracks because he has no ideas and no vision for our state.
Creating new government programs with money we don't have is not visionary. It is lazy, pandering from a narcissistic unaccomplished prima donna with delusions of grandeur. Not only is Governor Pritzker incapable of solving the real problems facing our state, but he is not even interested. Last year, Illinois lost more than 100,000 people and we lost a Congressional seat thanks to the continued population loss. JB Pritzker refuses to talk about these issues because to do so would indict his administration and his failed policies. The more the Governor tries to turn Illinois into a woke utopia, the more people flee our state for greener pastures elsewhere. The population loss is hurting our economy. It is hurting our schools and it is putting even more of a burden on the families still living in Illinois.
Every year Governor Pritzker has been in office he has signed a budget that sets a new record for spending and this year will be no exception. The new threshold is $50 billion up from $36 billion less than five years ago.
It is time to start asking the question – what are we getting with all of this state spending?
We have the second highest gas taxes in the country, the second highest property taxes, and we have the most units of local government in the entire country. All we have to show for this is the second highest unemployment rate in the nation, the worst credit rating of all 50 states and a dismal 30 percent of kids who can read at grade level. The real carnival barker is JB Pritzker who wants everyone to ignore the truth about his failed record. The state of the state is disrepair and disfunction courtesy of JB Pritzker."
The Illinois Freedom Caucus is comprised of State Representatives Chairman Chris Miller (R-Oakland); Vice Chairman Blaine Wilhour (R-Beecher City); Adam Niemerg (R-Dieterich); Brad Halbrook (R-Shelbyville); Dan Caulkins (R-Decatur); Jed Davis (R-Newark), and David Friess (R-Red Bud).
While Democrats applauded Pritzker's vision, some also noted the governor's proposal would only spend the minimum dollar amount – $350 million – required by state law to increase Illinois' funding for K-12 education, as outlined in a landmark 2018 law overhauling school funding.
While he celebrated his efforts, Rep. Will Davis, D-Homewood, said the state needs to invest $200 million more in the funding formula to address the Black community's lack of resources and disproportionate impact, particularly in education.
"Part of our desire is to make sure that (Pritzker) acknowledges that Black communities are the ones that have been left behind more so than any other community," Davis said. "We need to put those resources or make sure those resources touch Black communities in a greater way than they have in the past."
State Sen. Cristina Pacione-Zayas, D-Chicago, agreed.
"We are fully aware that if we only do a $350 million increase annually, we're not going to reach adequacy by 2027," she said. "I think that's very well-established. So we will definitely be deep in those negotiations to see how much more we can add on top of that."
Members of the General Assembly's powerful Black Caucus, as well as its growing Latino Caucus, have demands of their own.
The Latino Caucus, for example, will be seeking a major expansion of Medicaid coverage to undocumented immigrant adults – those not currently covered by laws passed in the last few years aimed at coverage of undocumented youth and seniors. Details on that plan – including cost – will be introduced at a later date, caucus members said Wednesday.
Rep. Fred Crespo, D-Hoffman Estates, the chair of the House's General Services Appropriations Committee, said with so many new members of his party comes increased demands on resources. And Crespo warned that Democrats should not be blind to the source of the state's recent surpluses.
"Consumer spending is driven by the pandemic, so that's not going to last," he said. "(Pritzker) had a lot of positive things to say today but he added a lot of new spending…two years of surpluses does not make a pattern. That's not a trend and we should not look at it that way."
Crespo ticked off a list of coming budgetary pressures, including a drop-off in the COVID-era extra federal Medicaid dollars coming later this spring, money needed to fund pretrial services under the state's law eliminating cash bail if the Illinois Supreme Court upholds it this spring, and contract negotiations with the state's largest public employee union, AFSCME.
Comptroller Susana Mendoza, who in recent days had warned members of her own party that creating new spending programs wasn't the fiscally prudent thing to do, changed her tune after Pritzker's speech Wednesday.
"My concern has always been to make sure that we're not frivolously spending money, that we have to hold the line on making sure that we don't overextend ourselves financially," Mendoza said. "Funding those specific programs strategically means there are other dollars that are freed up to do things like increase payments for our developmentally disabled providers, teacher shortage areas…being able to invest some dollars in economic growth with business grants and things like that."
Capitol News Illinois also contributed to this report.
Miss Clipping Out Stories to Save for Later?
Click the Purchase Story button below to order a print of this story. We will print it for you on matte photo paper to keep forever.