U.S. Supreme Court leaves Illinois assault weapons ban in place, for now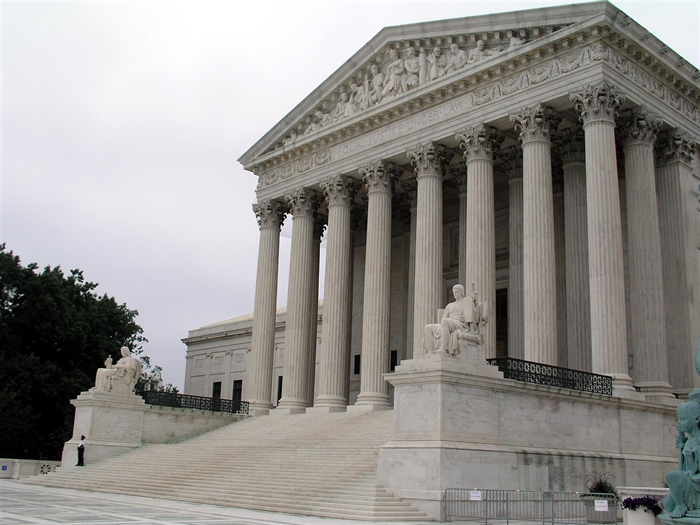 SPRINGFIELD – Illinois' ban on assault-style weapons and large capacity magazines will remain in force, at least for the time being.
The U.S. Supreme Court on Wednesday declined to grant a temporary injunction to block enforcement of the law, known as the Protect Illinois Communities Act, pending an appeal of five consolidated lower court decisions at the Seventh Circuit Court of Appeals.
On April 26, the National Association for Gun Rights, or NAGR, filed an application for an injunction with Justice Amy Coney Barrett, who hears emergency requests from the Seventh Circuit. According to a notation on the court's website, Barrett referred the application to the full court, which declined to issue the injunction.
The court did not issue an opinion giving its reasons for the denial. It would have taken votes from five justices to grant the injunction. Once the full court has acted on an application, the application is considered closed and there is no further opportunity to request the same relief.
State Rep. Bob Morgan, D-Deerfield, who was the law's chief sponsor in the House, issued a statement praising the court's decision.
"The Protect Illinois Communities Act has already prevented the sale of thousands of assault weapons and high-capacity magazines in our state," he said. "This ruling is a victory in the fight to keep these weapons of war from creating more carnage in communities like mine and countless others across this state."
NAGR, along with a Naperville gun dealer, are plaintiffs in a lawsuit challenging both the state weapons ban and a local ban enacted by the city of Naperville in August 2022. Both laws were enacted in response to a mass shooting at an Independence Day parade in Highland Park that left seven people dead and scores more injured or traumatized.
On Feb. 17, U.S. District Judge Virginia Kendall declined to block the laws while the case was being heard. In a 33-page opinion, she said the plaintiffs failed to meet the high legal standard for a preliminary injunction.
That standard requires someone to show that they are likely to succeed on the merits of their case, that they will suffer irreparable harm without an injunction, that the "balance of equities" tips in their favor and that an injunction is in the public interest.
On the "balance of equities" test in particular, Kendall said the plaintiffs stand to suffer only "minimal" harms from the ban on the sale and possession of certain weapons. She also said the state and city "compellingly" argued that their laws protect public safety by removing particularly dangerous weapons from circulation.
NAGR appealed that decision to the Seventh Circuit, which also declined to issue an injunction. Wednesday's decision from the U.S. Supreme Court upholds both denials.
The Gun Violence Prevention PAC, or G-PAC, issued a statement praising the decision and the state's lawyers.
"Stopping enforcement of the law would allow resumption of a continuing flow of new assault weapons and large capacity magazines into our communities," G-Pac said in a statement. "Sale of those dangerous weapons has now stopped and it should never be resumed."
In a separate case in the Southern District of Illinois, Judge Stephen P. McGlynn granted a request for a preliminary injunction on April 28. That ruling involved three consolidated cases, including one filed by the Illinois State Rifle Association.
That order was quickly put on hold by the Seventh Circuit, which is now scheduled to hear a consolidated appeal in five federal cases challenging the law – the three from the Southern District, the NAGR case from the Northern District, and one other Northern District case challenging local weapons bans in Chicago and Cook County.
Oral arguments in that appeal are scheduled for June 29.
Capitol News Illinois is a nonprofit, nonpartisan news service covering state government. It is distributed to hundreds of print and broadcast outlets statewide. It is funded primarily by the Illinois Press Foundation and the Robert R. McCormick Foundation, along with major contributions from the Illinois Broadcasters Foundation and Southern Illinois Editorial Association. Muddy River News supports their mission.
Miss Clipping Out Stories to Save for Later?
Click the Purchase Story button below to order a print of this story. We will print it for you on matte photo paper to keep forever.