McClain: 'We got — we've gotta kill it. Period…' More details emerge in ComEd bribery probe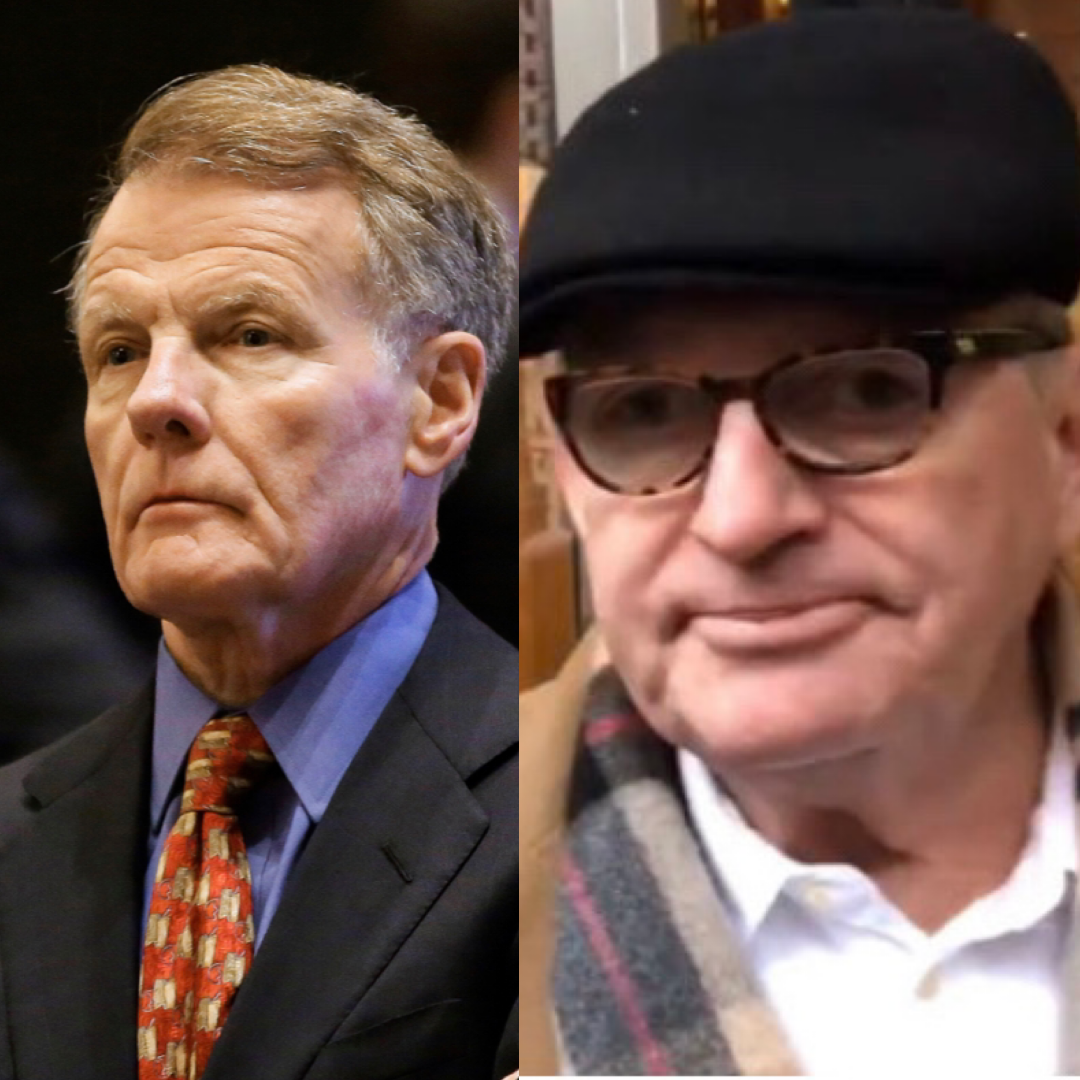 A newly unsealed search warrant in the ComEd bribery probe centered on former House Speaker Michael Madigan provides the greatest detail yet about an alleged behind-the-scenes effort to kill an energy bill supported by Madigan's daughter, the then-Illinois attorney general.
"We got — we've gotta kill it. Period," Madigan's longtime confidant, Michael McClain, allegedly told ComEd CEO Anne Pramaggiore in a recorded call in May 2018. "The problem is, any day now, the budget is gonna suck all the oxygen out of the building … and the members won't be paying any attention to our lobbyists … and Lisa Madigan's gonna walk in and say, 'This is my legacy legislation, please vote for me.'
The conversation was detailed in an FBI affidavit filed in January 2019 in support of a search warrant for the City Club of Chicago headquarters on North Michigan Avenue.
A redacted version of the 94-page affidavit, unsealed in U.S. District Court late last week, provided the greatest detail yet about one of the most intriguing chapters of the federal indictment filed against Madigan and McClain in March.
According to the charges, Madigan quietly greenlighted efforts to kill his own daughter's legislation as he pressed ComEd to give jobs to two political allies, including a coveted position on the utility's board of directors.
At the time, the legislation, aimed at helping help low-income electricity customers, was making its way to the floor of an Illinois House chamber tightly controlled by Speaker Madigan. One of its primary opponents was ComEd, the state's largest electric utility.
The May 2018 phone call described in the affidavit took place as the spring legislative session was winding down. That same day, McClain had emailed Pramaggiore and other ComEd employees to say, "a friend of ours" — which federal authorities say was a code phrase used for the speaker — had authorized McClain to "go ahead and kill it," meaning Lisa Madigan's legislation, according to the indictment.
In the follow-up phone call, Pramaggiore told McClain that she'd warned Fidel Marquez, the top ComEd official overseeing lobbyists, that, "If this bill passes, you're probably gonna have to fight for your life here at ComEd cause I'm out," according to the affidavit.
At the time, Pramaggiore was moving to a higher position with ComEd's parent company, Exelon, and she said her successor would like to "come in and completely replace you guys with his people."
Later, McClain made an "emergency" call warning several ComEd officials, including Marquez that the Lisa Madigan bill "has substantial legs," meaning it had momentum to pass the legislature.
Miss Clipping Out Stories to Save for Later?
Click the Purchase Story button below to order a print of this story. We will print it for you on matte photo paper to keep forever.