'We weren't bribing Speaker Madigan': Ex-ComEd CEO Anne Pramaggiore back on witness stand in her own defense in 'ComEd Four' case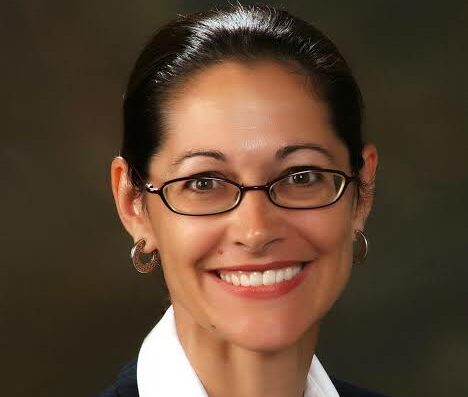 CHICAGO — Near the end of a long day of animated testimony Monday, former ComEd CEO Anne Pramaggiore's voice grew quiet.
The jury in the "ComEd Four" bribery trial had just heard for the second time a wiretapped recording on which she told a close associate of then-House Speaker Michael Madigan, "You take good care of me, and so does our friend, and I will do the best that I can to, to take care of you."
It's a comment prosecutors have held up as real-time evidence of a scheme to bribe the powerful Democratic speaker, complete with a coded reference to Madigan and seemingly imbued with pay-to-play politics.
But Pramaggiore testified her comments in that September 2018 call with Michael McClain have a totally innocent explanation.
Asked why she said Madigan took "good care" of her, Pramaggiore said she wasn't talking about it in "the legislative sense," but perhaps about when the speaker had helped find her son volunteer work years earlier.
She also said that by referencing Madigan as "our friend" she was just trying to placate McClain.
"Mike reveres the speaker, and I would often mention him in our conversations in order to enhance our relationship," Pramaggiore told the jury.
The exchange marked a day in which Pramaggiore methodically denied each of the allegations against her in the hot-button political corruption case, which is now in its sixth week.
In her roughly six hours of direct testimony, which began Thursday, Pramaggiore repeatedly said she was not involved in any scheme to influence Madigan and that she never believed he held his thumb on the scale to deliver for ComEd's legislative agenda.
She said she had no idea the company she headed from 2012 to 2018 had been paying lobbying "subcontractors" out of her own budget — let alone that they were former elected officials and precinct captains with strong ties to Madigan, then the most powerful politician in the state.
And the jobs given to 13th Ward acolytes? The summer internships doled out by ComEd to college kids recommended by the speaker? The utility's hiring of a law firm headed by Democratic operative and longtime Madigan associated Vicor Reyes?
None of it had anything to do with any illegal scheme, she said.
"No, we weren't bribing Speaker Madigan," Pramaggiore said bluntly at one point Monday.
Miss Clipping Out Stories to Save for Later?
Click the Purchase Story button below to order a print of this story. We will print it for you on matte photo paper to keep forever.