'A mighty oak has fallen': Thomas A. Oakley leaves legacy as media giant, driving force for economic development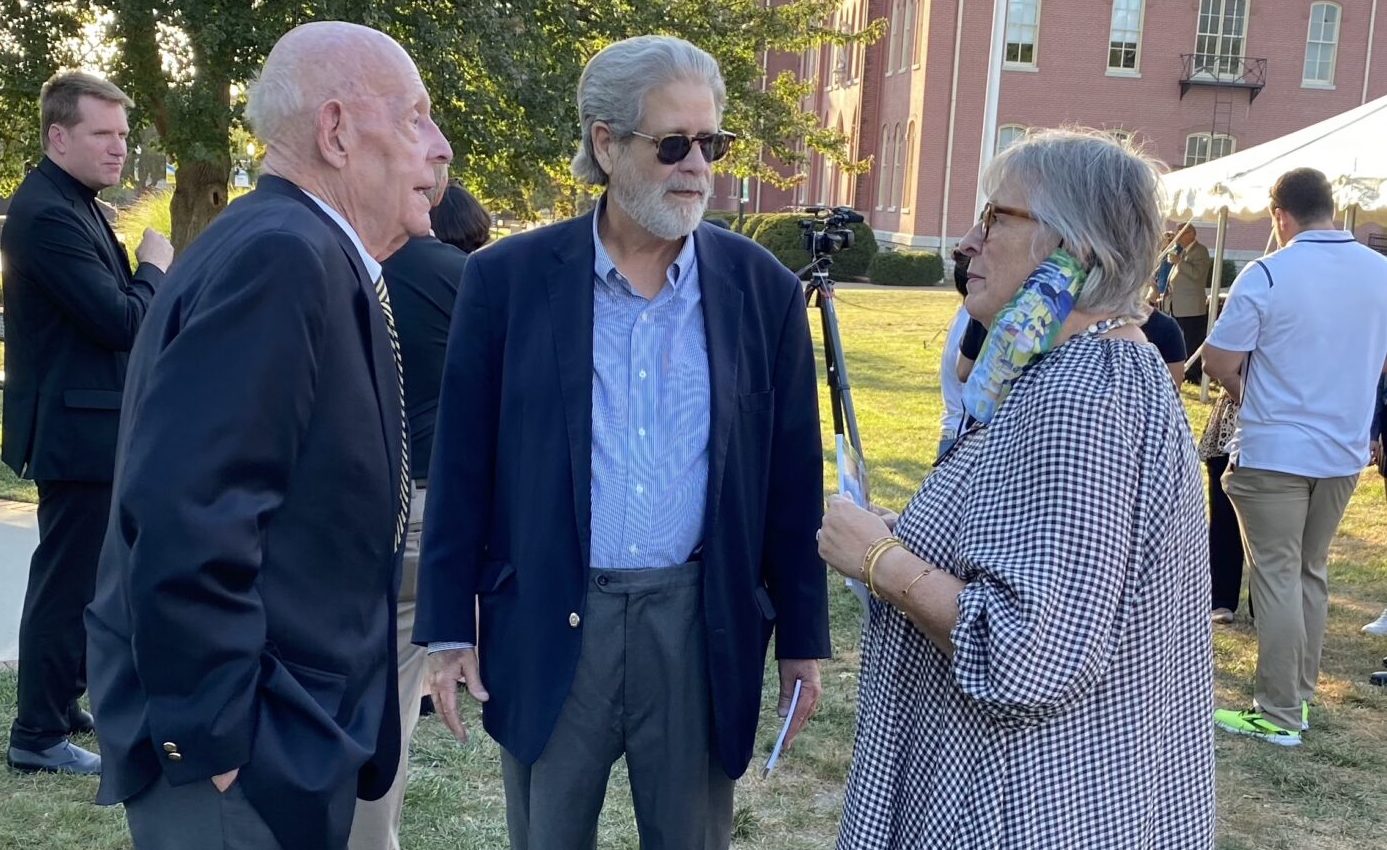 QUINCY – Thomas A. Oakley, who helped grow Quincy Media, Inc., into the 13th largest media company in the country, and for nearly seven decades was a driving force for economic development in West-Central Illinois and Northeast Missouri, died Wednesday at his home in Quincy.
He was 89.
"A mighty oak has fallen, that's for sure," said Chuck Scholz, who was elected mayor of Quincy in 1993 and served in that position for 12 years. "He was a giant. Fortunately for the rest of us, he leaves quite a legacy.
"He was an incredible person to see up close and work with. I can tell you a million stories about Tom Oakley. He was a visionary, and he was very, very persistent. The results were there for everybody to see."
Oakley was a member of the fourth generation his family to work for Quincy Media, which operated The Quincy Herald-Whig, the Hannibal Courier-Post, and WGEM television and radio, as well as properties in 13 other markets.
The company began in 1926 as Quincy Newspapers, Inc., through the merger of the Quincy Herald and the Quincy Whig. The company changed its name in 2016 to Quincy Media, which sold its broadcasting and publishing properties in 2021.
Oakley joined the company in 1954 after graduating from Duke University. He became president and CEO in 1969 upon the death of his father, Thomas C. Oakley, and held those positions until 2008. He remained publisher of The Herald-Whig until his retirement in 2017.
At that time of his father's death, the company consisted of The Herald-Whig, WGEM television and radio, and a portion of ownership of the New Jersey Herald.
Under his leadership, QMI began its major expansion into television. By the time he stepped down as president and CEO, QMI operated television stations in 10 markets, in addition to two radio stations and two newspapers.
Oakley was best known, however, for his tireless work beginning in 1958 and continuing until his death to improve highway transportation in the region.
"When I would travel, representing Quincy, and I'd be in Washington, D.C., Chicago or Springfield, if someone mentioned 'Quincy,' they would say, 'Quincy? Oh, Tom Oakley. I know what he wants. He wants those roads,' " Scholz said. "Not every community or region has a clear agenda, but we sure did. I just think of all those meetings we went to."
He was instrumental in securing funding to complete the Central Illinois Expressway (Interstate 72) from Springfield to the Mississippi River at Hannibal, the Chicago to Kansas City Expressway from downtown Chicago to downtown Kansas City and the Avenue of the Saints from St. Louis to Minneapolis, Minn.
Included in those projects was the four-lane bridge over the Mississippi River at Hannibal.
"A lot of people came to the table and a lot of people gave vocal support, but it took that one continuous voice from Quincy to make sure it happened," the late Jim Thompson, who served as Illinois governor from 1977 to 1991, told The Herald-Whig in 2017.
Oakley strongly believed improving highway transportation would better link the region – once known as "Forgottonia" because of the lack of four-lane highways – to the rest of the Midwest and the nation, thereby leading to greater economic development along those routes and improving the quality of life for residents.
The 60-mile stretch of the CKC from Quincy to Macomb was named the Thomas A. Oakley Highway in 2009.
"It's pretty rare to have somebody have a highway named after him while they were still alive," Scholz said.
Oakley was involved in dozens of local organizations. He was inducted into the Quincy Area Chamber of Commerce Business Hall of Fame in 2007. He was a major supporter of the United Way of Adams County, the Boy Scouts of America and Quincy University, among others.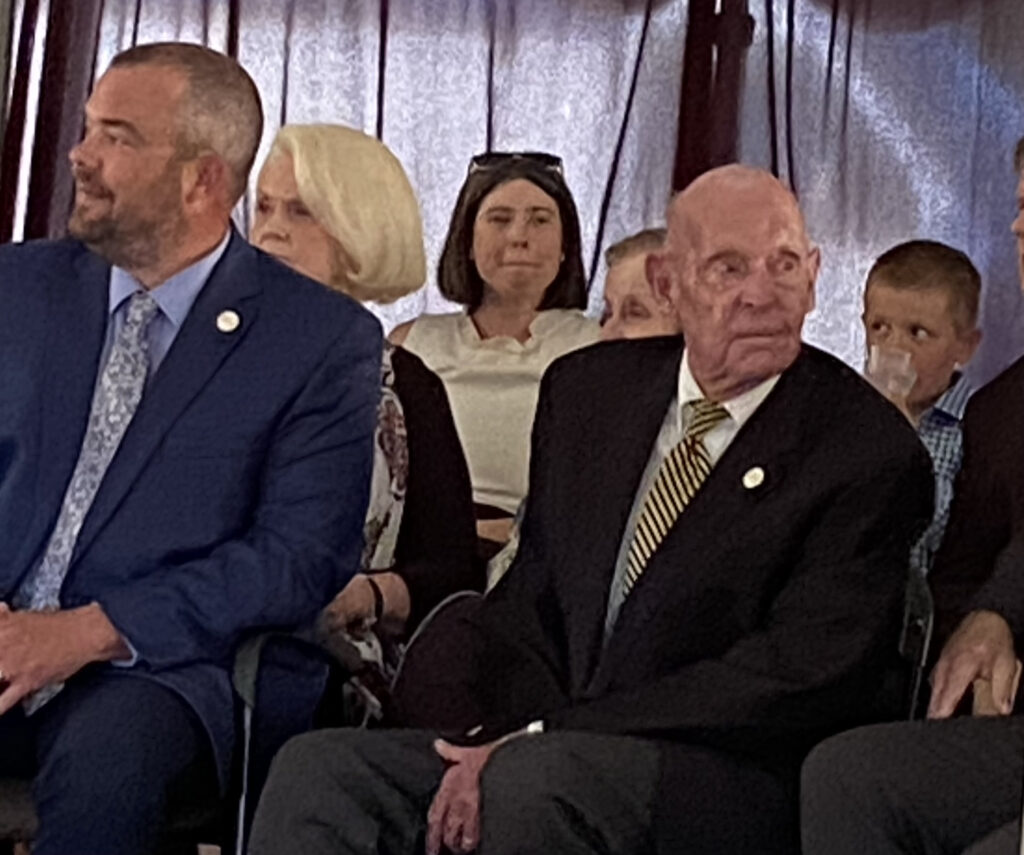 In September, the Oakley family donated $6.5 million to QU, the largest single philanthropic investment in the history of the school. The money represented a substantial investment in student scholarships and institutional funds, as well as an improvement for some QU academic facilities.
The university renamed its school of business as the Oakley School of Business.
The Oakley family has supported Quincy University for many years in many ways. Family members have served on the board of trustees, taught classes and chaired campaign drives. They also have made significant philanthropic commitments to the university, such as the Oakley Family Scholarship for QU students. Family support also helped secure other gifts for QU. Contributions helped build the university's Health and Fitness Center in 2000 and the Quincy Media, Inc. Broadcast Studio in 2017.
"Having a significant financial contribution being made now by our family, which we can do as a result of the sale of our company … this is a landmark for the future, for the institution, for the community and for the region," he said when the gift was announced in September.
Oakley donated $1 million to Culver-Stockton College in January to establish the Tri-State Development Summit at the school. The summit was first established in 1996 after the 1993 flood on the Mississippi River forced the Mark Twain Memorial Bridge at Hannibal to be closed for 76 days and the Quincy Memorial Bridge and Quincy Bayview Bridge to be closed for 72 days, highlighting the region's dependence on the river.
Oakley worked with elected officials on all levels – federal, state and local – and business leaders in Illinois, Iowa and Missouri to help promote a variety of interests vital to the success of the region.
"The mission of the summit was to ensure that our entire region worked together to address the issues that would allow the 100-mile circle of the Tri-State region to grow and thrive economically," Oakley said in making the gift.
"He had close relationships with every (Illinois) governor going back to Otto Kerner in the 1960s," Scholz said.
Oakley also was a leader in the broadcasting and newspaper fields, where the company's mission was to make a difference for the communities it served.
He received the National Association of Broadcasters Chuck E. Sherman Television Leadership Service Award in 2007, the Broadcasters Foundation of America Ward Quaal Pioneer Award the following year and the Gold Circle Award from the Mid-America Chapter of the National Academy of Television Arts & Sciences in 2020.
In 2017, he received the Illinois Press Association Distinguished Service Award.
"He taught me a lot, and we've worked together on a lot of great projects in this region," Scholz said.
Hansen-Spear Funeral Home is handling arrangements. No visitation will be held. However, friends are invited to attend a service at 10 a.m. April 20 at St. John's Anglican Parish with Rev. Patrick Smith officiating. Burial will be in Woodland Cemetery.
Muddy River News Editor David Adam also contributed to this story.
Miss Clipping Out Stories to Save for Later?
Click the Purchase Story button below to order a print of this story. We will print it for you on matte photo paper to keep forever.