A Whole New World: Greenhaus Café opens as Quincy's first hookah lounge and café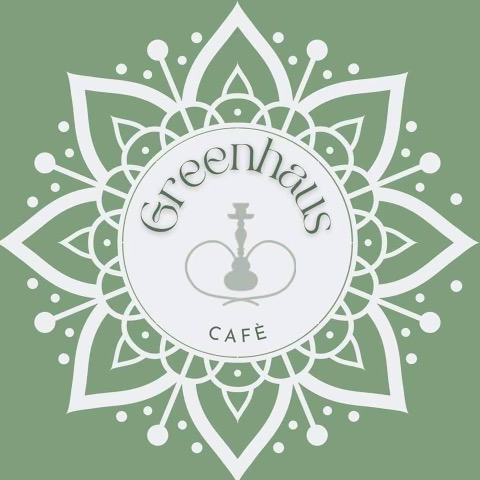 Greenhaus Café, 212 N. Sixth, opens its doors as Quincy's first hookah lounge for an open house on Thursday. Owner Beth Busbey invites everyone to come in and enjoy different menu item samples, both hookah and café, free of charge to celebrate her grand opening and the holiday. She will provide tutorials along with full table hookah service. Mike Shull will provide the exotic sounds of a hookah lounge. Doors open at 4:20 p.m. Patrons must be 21 and older to enter.
A hookah lounge, also sometimes referred to as a shisha parlor, is where patrons can gather and smoke from a hookah pipe. Hookah lounges in the United States are popular in college towns in settings such as bars, nightclubs and cafes. In many parts of the Middle East, hookah is embedded in their culture. Shisha cafes are central to everyday life.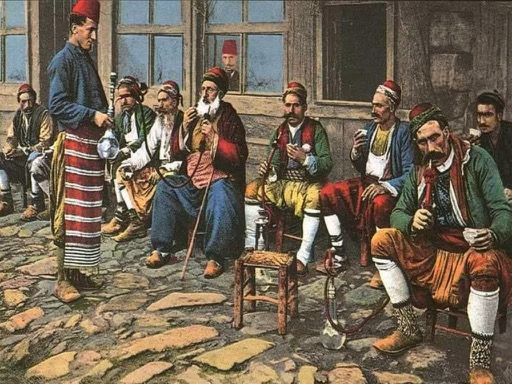 The history of hookah goes back more than 500 years. Tobacco was introduced and popular among Indian noblemen and used as sign of status and trust. While the origin story of the hookah is not set in stone, it is widely believed that a 16th century physician named Hakim Abu'l-Fath Gilani is the father of the pipe.
Abul-Fath Gilani wanted to purify the tobacco entering his lungs by filtering it through water. Simultaneously, the Indian glass manufacturing business started to bloom, spreading the device and the culture and eventually becoming a practice for all walks of life. Though different countries and cultures have their own spin on the hobby, they all center around the common theme of gathering around a hookah. Hookahs traditionally are used to smoke shisha (molasses-based tobacco), dry tobacco or herbal mixes. Sometimes, they can be used to smoke cannabis or hashish.
Hashish … that stuff can be potent.
It is believed that Hassan al-Sabbah, the leader of the Hashashin, also known as the Assassins, used a "magical potion" (a mixture of hashish and wine) that knocked his recruits out. While they were passed out, he would have them moved to "a land of milk and honey," most likely the Hanging Gardens of Babylon or a similarly beautiful place, where they would wake up and find themselves in one of the most captivating, glorious places full of palm trees, wine and beautiful topless women. They were promised this paradise could someday be theirs in exchange for complete submission to Hassan's will.
The recruits were given the "potion" again, knocked back out and transported back to the real world (away from the Gardens) with one mission: to die under Hassan's will and return to the land of milk and honey. Now while the cannabis sold in the dispensaries today can be rather strong (if you order it that way), it won't subject you to a lethal cult or transport you to paradise. But after smoking out of a hookah, you might feel like you're in the land of milk and honey just chilling in Beth's cafe. Maybe you'll just order some from her with your tea.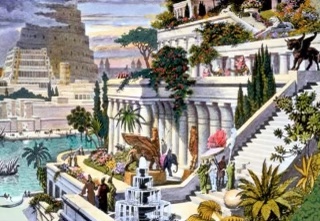 No beer or booze will be permitted or served, one of the many stipulations and codes Busbey must follow to ensure she's doing it all "right."
She's pioneering the path, since she is the first to do it in our city. Busbey worked with the city to get the building up to code. The obstacle was finding a building that didn't touch another building and was without any other tenants.
Commercial property is difficult to come by. We live the real-life Monopoly game – Quincy edition — and few spots remain on the board. Busbey started working on her business plan in January 2022, and her plan found a home at 212 N. Sixth in October 2022.
Busbey and the building owner have made many renovations to the building that was originally Elder's Drink Spot. Elder's eventually moved to 1800 State in 1970 as Elder's Family Restaurant, which reigned as Quincy's fried chicken king until it closed in June 2019. It now is a Chicago-style hot dog gaming parlor. That corner became the first corner where you can both legally gamble and buy a wiener.
Like I said, Quincy is changing.
Progress is great, but, man, do I miss that fried chicken…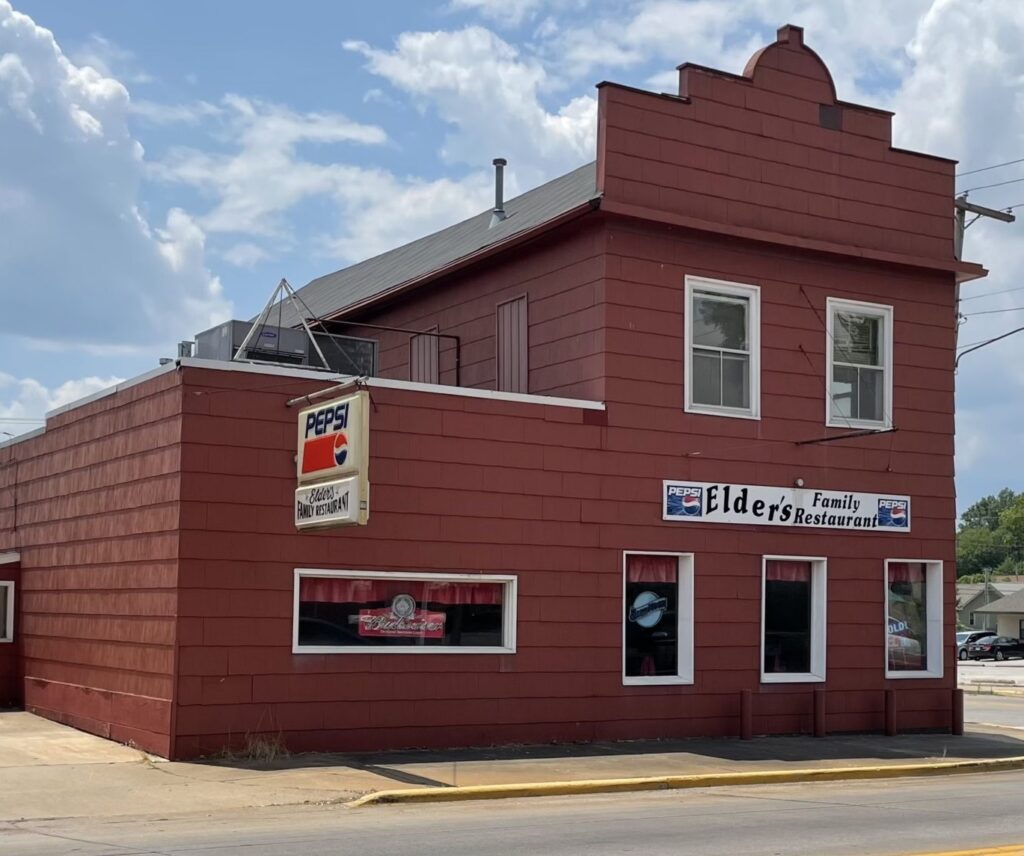 Greenhaus Café is named after the green glass on the exterior of the building. Primarily, it is an ode to her maiden name, Duesterhaus. Beth Busbey is getting back to those roots as she is recovering from a recent divorce.
She is the mother of two boys, Lucas (20) and Evan Busbey. Evan lost his life to suicide in 2016. (Quick reminder, reader: You are important. You are not alone. If you or someone you know has thoughts of suicide, please do not hesitate to call the National Suicide Crisis Lifeline 9-8-8 or visit www.spsamerica.org).
This tragedy left Beth with an unforgiving pain. Nothing can console a bereaved mother. Her primary job in life was being a stay-at-home mom, which she deemed "the most important job in the world." She valued the opportunity to stay home and be there with her boys.
However, she's always had a drive to work at something, even at an early age. Beth was 14 when she landed her first job as the Kelly's salad bar girl. Her most recent job at RISE dispensary provided her with continued education of the ever-changing cannabis industry. (I say continued because I'm pretty sure she already knew how to pack a mean bong.)
From lettuce to devil's lettuce, she worked and served at several other local spots in-between such as the Tower of Pizza (at it's 20th and College location), Sprout's, Spring Lake Country Club and Spring Street Bar, where I met this lovely lady I'm proud to call my friend. Beth has a lot of friends. Her maternal characteristics shine and really comfort some of the people she's taken under her wing. That's what's going to make her the mother of all hookah sommeliers as she adds that to her repertoire.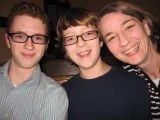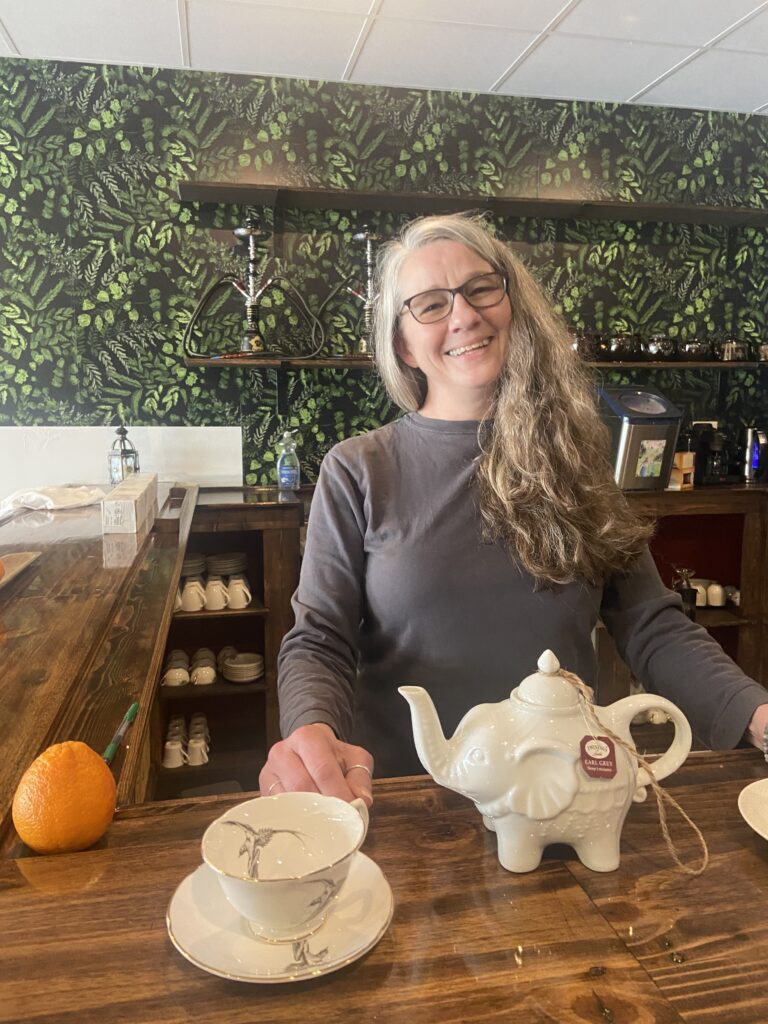 I met with my friend in her café to take photographs and get the run-down of how the place is going to work. She served me some earl gray tea in a fancy cup. High tea.
Beth informed me there will be two parts to the menu at Greenhaus Café. The hookah menu will serve shisha and herbal mixes. The shisha will have different flavor options. She will carry Al Fakhar, which is like the Starbucks of shisha. Most shisha contains nicotine. However, she also will carry the HeavenLeaf line — a shisha made up of herbal teas and natural flavorings with no nicotine.
Nothing will be served with THC, as the law does not currently permit it. Provided that evolves, I believe she will quickly get on the boutique weed wagon. She believes in and is an advocate for cannabis freedom. The hookahs can be rented for $15 per hour. She also will have other assorted glass pieces and rigs to rent.
Don't know how to dab? Me either. She'll set you up.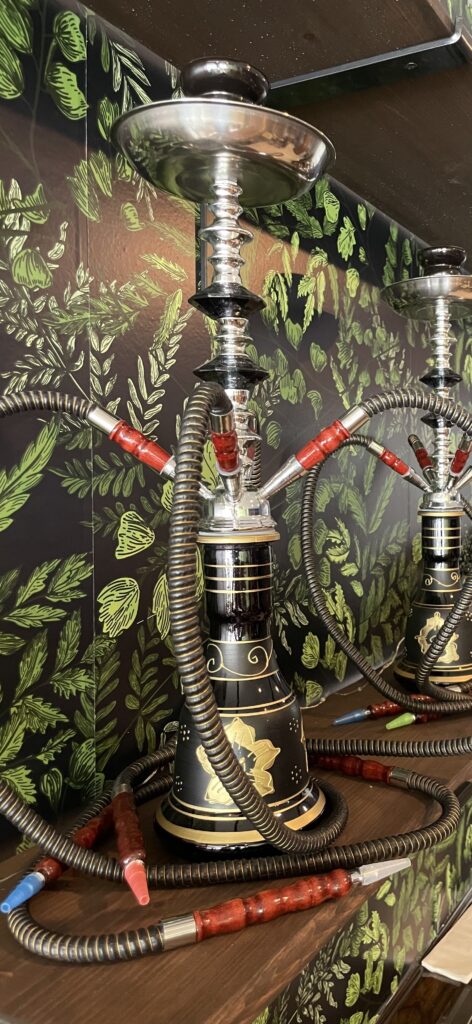 All the accoutrements will be available to add to your hookah bowl. Don't know what you're doing? Beth is there to help.
It is considered rude to touch the coals in the absence of the sommelier in Turkish hookah culture. In middle eastern culture, a shisha sommelier is on the same level as a chef, as the packing and preparing of shisha is seen as an art. So leave the stirring to the chef.
The second part of the menu is Beth's love language. Anyone who knows Beth knows she's bringing something interesting and, most of all, delicious to the potluck parties. Her love of Ethiopian food introduced me to spices and flavors I could never have imagined enjoying. She prepares things in a manner that makes you feel comfortable and open to a whole new pallet. It's her power, and she doesn't have to poison you with a hashish potion to do it.
The food and beverages will vary weekly and be made in-house daily. There will be three different English-tea style plates — a Mediterranean-style, a German-style (hello Quincy roots) and a rotating surprise. All will have three tiers to them with the tapas getting sweeter towards the top.
Busbey will serve different nontraditional beverages that will include a variety of teas and coffees. As the café matures, her menu will include different mocktails, including the real questionable substance in this article … boba. People go nuts over those little balls.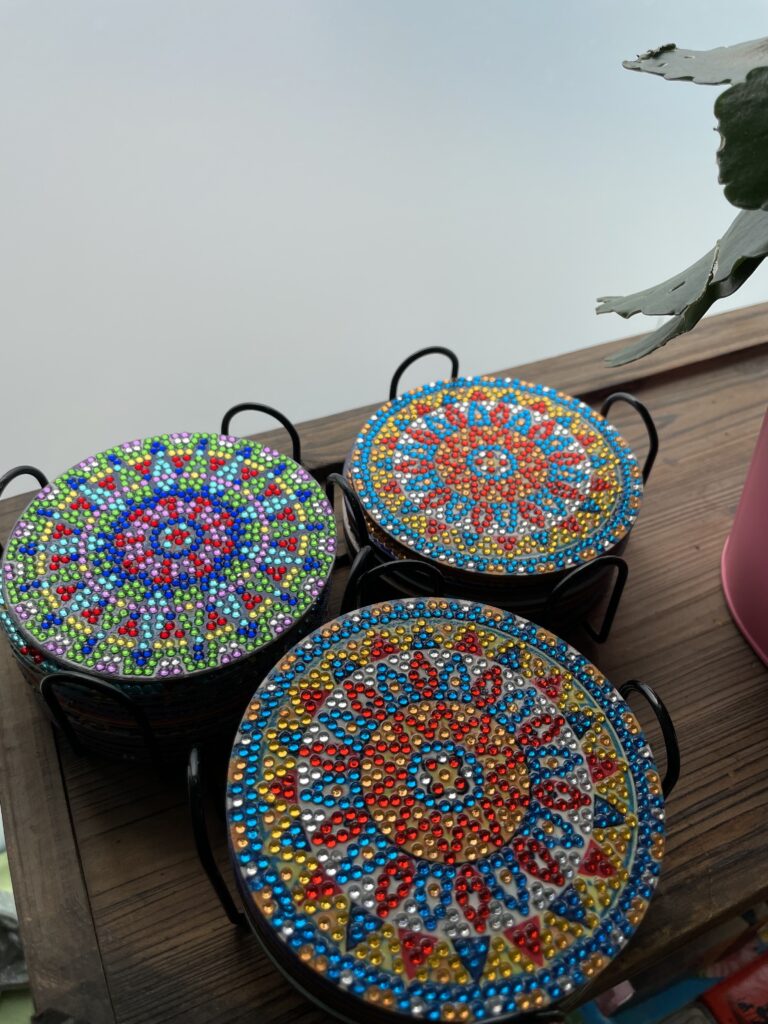 Busbey has amazing taste. The bar top is modeled after Spring Street's with a Chicago rail and was crafted by Davis Home Solutions LLC. Pieces of art were donated and made by friends, and materials were given to her cause. The café has a greenhouse-like ambience with large western facing picture windows with a small jungle of houseplants to occupy her green thumb.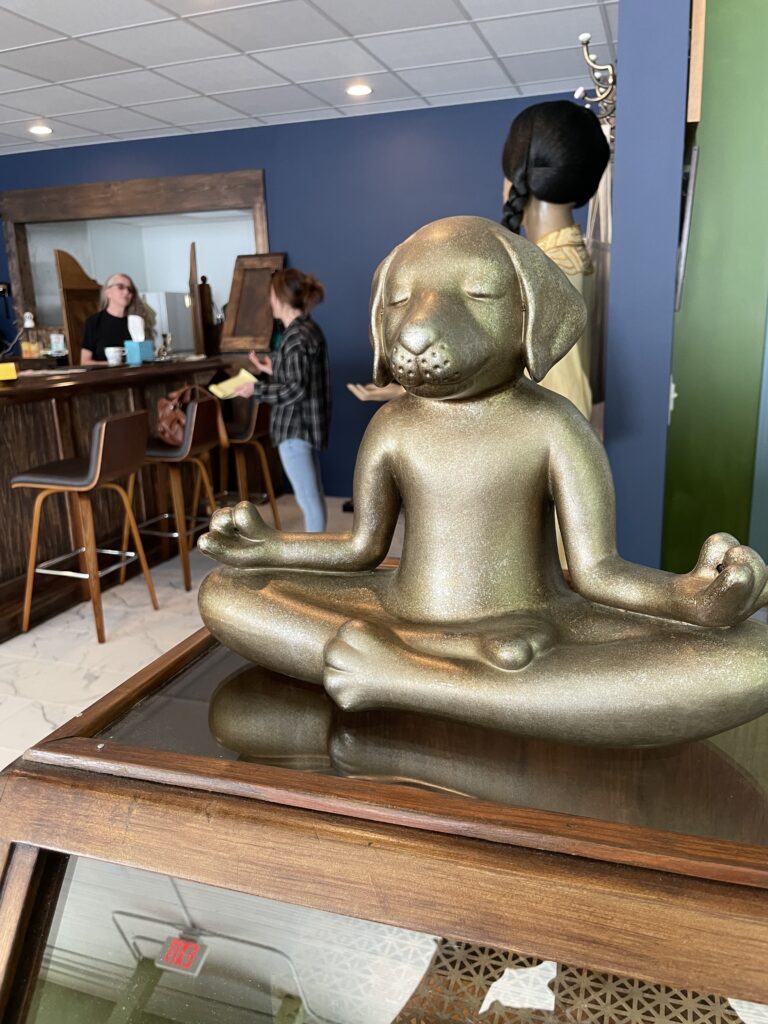 I asked Busbey, "What was her inspiration for a hookah lounge café?" Maybe it was because I suck at interviews, or maybe it was because I was stoned.
"I get a lot of happiness seeing people enjoying something that I've prepared," she said. "I've always served people … so I think it's another way to serve something else. I've served food, I've served booze, and I've served desserts."
I added, "And a home life."
"And now I get to serve the smokers of the world," she said.
At that point, I was just chilling, kicking it in the café and taking it all in. It hit me faster than Devon's petty wound.
This is a whole new world for all of us. Cue that hit song from Aladdin. Kick the prince off the carpet. Pack a hookah and share it with friends instead.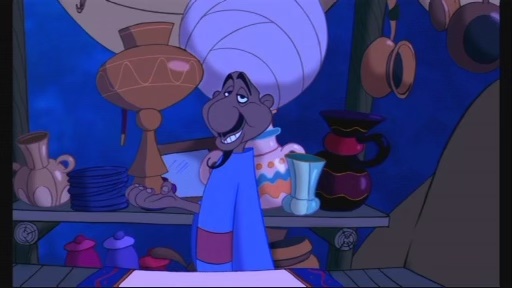 I imagine this is what the Hashishins must have felt like. With their cashed eyes opened wide in disbelief, trying to comprehend some new place that is so much better than what they are used to, and then missing it and wanting to return to it more than anything. 
In this case, I definitely will.
A whole new world. For Busbey, a fresh start and the realization of her dream to make people smile through service, hospitality and the occasional dab. For our Qmunity, a sanctuary, a meeting place, a spot for coffee and high tea, or a light meal before we head to the bar.
A whole new world, indeed.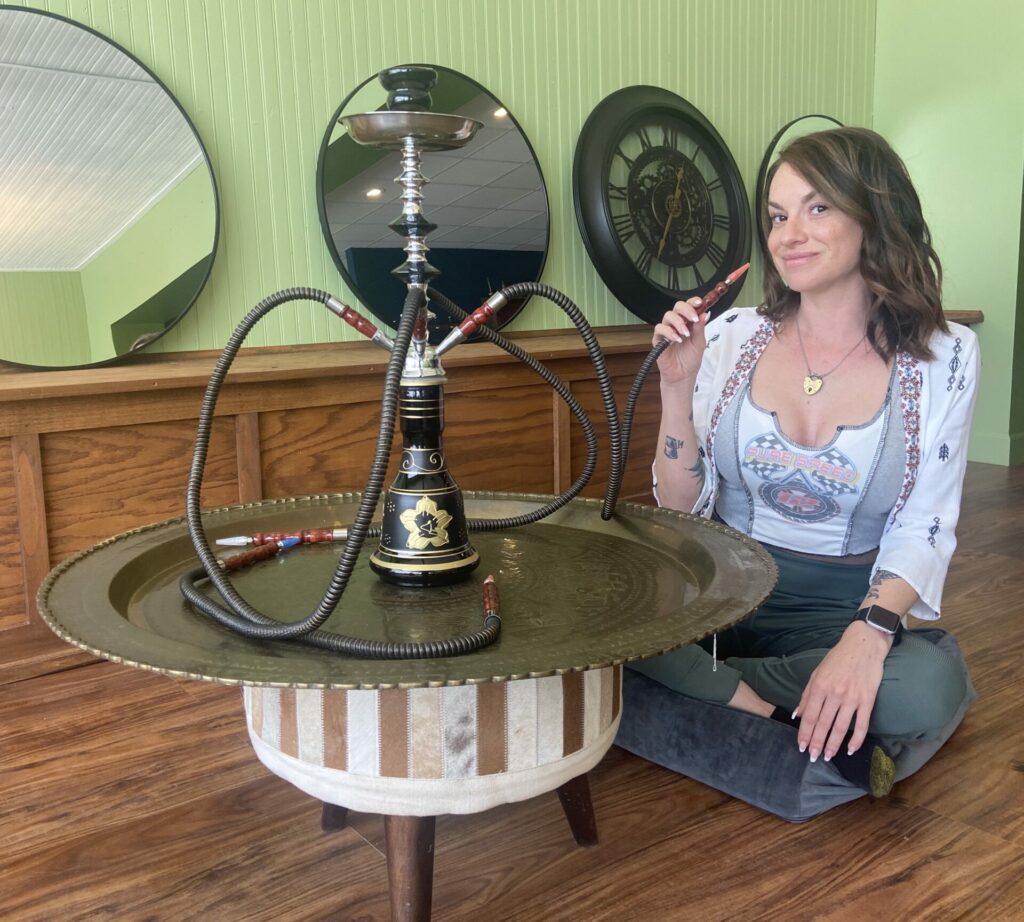 Brittany Boll writes and hosts for Muddy River News. She always dives deep into her subject matter when reporting.
PUBLISHER'S NOTE: An earlier version of this story had reference to cannabis and the establishment being 420 friendly. City code currently does not permit cannabis to be consumed outside of a private residence. Muddy River News regrets the error and earlier implication.
Miss Clipping Out Stories to Save for Later?
Click the Purchase Story button below to order a print of this story. We will print it for you on matte photo paper to keep forever.