Adams County considering $2 million to assist housing developments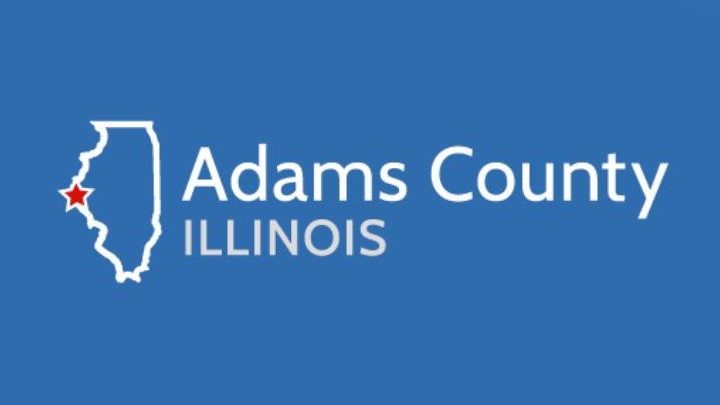 QUINCY — The Adams County Board will consider putting $2 million toward assisting what many local officials believe will help spur growth in Quincy and Adams County.
At Tuesday night's Adams County Executive Committee Meeting, Finance Committee Chairman Bret Austin proposed using $1 million in American Rescue Plan Act funding and $1 million the County is expected to receive from the state via the $26 billion national settlement with three opioid distributors.
Illinois expects to receive approximately $760 million over 18 years from three opioid distributers – Cardinal, McKesson, and AmerisourceBergen – and one opioid manufacturer, Johnson & Johnson. 
In July, Governor JB Pritzker said the money will flow through a new Office of Opioid Settlement Administration to be set up within the Illinois Department of Human Services. Attorney General Kwame Raoul also said in July that the state stands to receive even more money in the future from other national cases.
Austin said Adams County's share will be about $4 million.
"It's definitely in the ARPA guidelines," Austin said. "It doesn't have to be low income. Housing is the number one assessed need we have…it has been for 10 years. It was the first thing we discussed after IT because we had had ransomware attacks."
On Monday, the Quincy City Council tabled for two weeks a resolution to spend no more than $25,000 on a housing need/demand analysis and feasibility study. Mayor Mike Troup told aldermen that GREDF had received a grant for the study.
The $54,000 GREDF grant is from the Illinois Department of Commerce and Economic Opportunity and it is labeled as a RISE grant (Regional Planning to Spur Economic Recovery). Austin said the County, as well as the City, should support the study, which will be a catalyst for future housing grants.
"We've talked to the City about a joint partnership program and putting in dollars that would be matched," Austin said. "I don't know where we sit with all that, but Adams County can move forward given that we support it as a County Board."
$54,000 is actually a pretty good chunk of change for a study like that. Now, the City Council tabled for two weeks funding the housing study because they know that this money from GREDF is available. Both the city and the county fund GREDF. GREDF has found the money and I think we would be very remiss in our responsibilities if we didn't let them access that money. We pay them to be our economic development fund so that we don't have to have an economic development department inside of the county government."
Local employers have discussed the need for housing as they attempt to bring people to Quincy and Adams County to fill jobs, which means the housing issue and the workforce issue are one and the same.
"The opioid money specifically talks about housing, detention, diversionary programs, drug abuse programs…anything that relates to keep people from the recurrence of drug abuse," Austin said. "Housing is that number one thing because once people establish stable housing, all the other dominoes start to fall in place in terms of employment and everything else because it's that secure zone that allows that to happen."
Austin said the County could develop an independent and objective scoring system to determine which housing projects get funded and then the County could contribute matching funds. The projects could be done anywhere in Quincy or Adams County.
In other action, the Committee:
Heard a request from John Wood Community College to contribute some ARPA funding toward the Workforce Development Center Expansion project. JWCC received a $3.5 million grant, but needs another approximately $4 million to finish the project. JWCC President Mike Elbe said the College is prepared to bond for the remainder of the expansion, but is looking to borrow as little as possible in the process.
Discussed the $2.1 million HVAC project at the Adams County Juvenile Detention Center.
Miss Clipping Out Stories to Save for Later?
Click the Purchase Story button below to order a print of this story. We will print it for you on matte photo paper to keep forever.